Parents of premature babies are being left behind
The Australian paid parental leave scheme has no provision for babies born prematurely or unwell, it's time for a change to support all families
A baby entering the world is a very special thing, but it can also be exceptionally stressful and challenging, particularly if the baby is born with complications or prematurely – defined as before 37 weeks gestation.

In Australia, approximately 18 per cent of the 300,000 newborn babies are admitted to a neonatal intensive care unit (NICU), or special care nursery. While most babies are discharged home within a week or two, around 6 per cent are hospitalised for weeks and sometimes months to receive specialised care.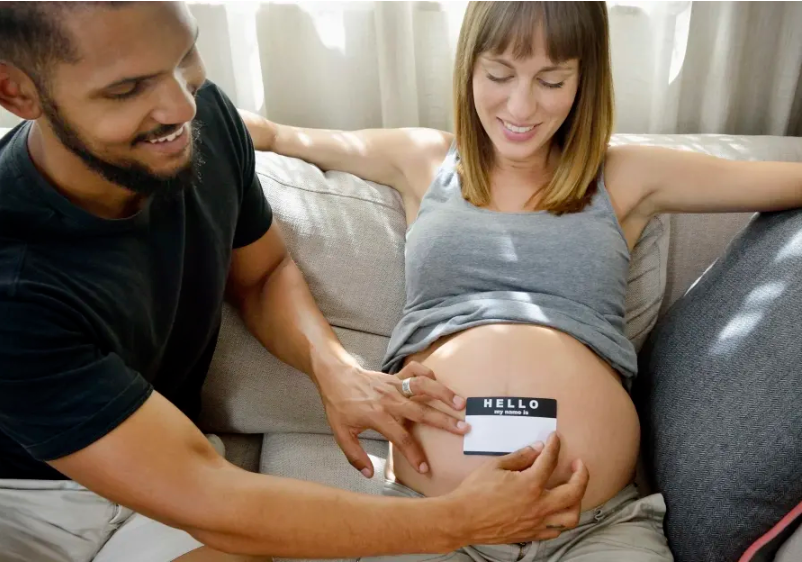 The journey back to work is usually the last thing on parents' minds, however for those with a baby born as early as 22 weeks gestation (18 weeks early), it can become a stark and difficult reality when parental leave runs out before their baby has even left the hospital.

Providing additional government financial support to caregivers can assist in mitigating the financial and emotional cost of having a premature or unwell baby.
There has been a recent change to Australian paid parental leave, with an increase to 20 weeks of shared leave between both parents. For families of babies born preterm or sick, this is not enough.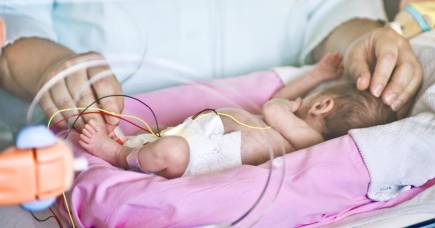 As it stands, the Australian Government Paid Parental Leave scheme has no extra allowances for families whose baby requires prolonged hospitalisation, with parents sometimes forced back to work while their baby is fighting for life in hospital.
A CALL FOR ACTION
Working in the field of supporting premature infant development for over two decades as both researchers and clinicians, we've seen the emotional and financial stress experienced by families.
The financial and logistical strain of a baby's stay in hospital can be significant, with ongoing, post-discharge medical costs also common for premature babies.
Our National Health and Medical Research Council (NHMRC) Centre for Research Excellence in Newborn Medicine has a strong focus on involving consumers in all aspects of research and partnering with community organisations. Miracle Babies Foundation supports premature and sick newborns, their families and the hospitals that care for them.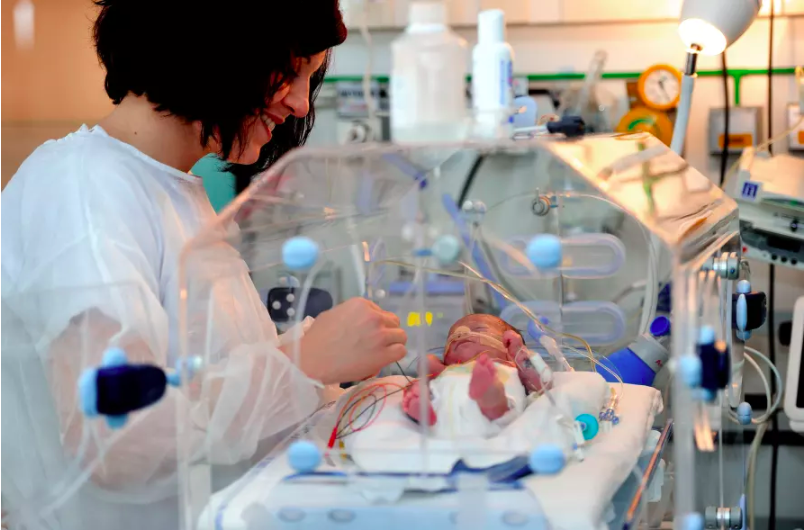 Together we conducted a survey of over 200 families throughout Australia and 83 per cent of parents reported moderate, severe or extreme levels of anxiety or depression.
Further, over 75 per cent reported that having a child in hospital had a moderate to very large financial impact on their family including financial burden related to travel, food, inability to work and direct medical costs.
Some responses included: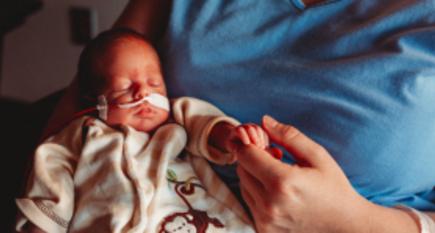 "For me this issue is beyond just maternity leave, it's life in the NICU and life after that – it's all very expensive. Parents of preterm babies need that extra support from their workplace and from the federal government": Mother of a baby born at 26 weeks gestation.
"The feeling of being discharged from hospital yourself and leaving for the evening for the first time whilst you leave behind your baby in the neonatal unit is simply indescribable. Even writing this rips my heart apart & I can't stop crying": Mother of a baby born at 28 weeks.
The time parents anticipated would be spent at home bonding with their child can be impacted as paid leave may be fully exhausted. This is a particularly critical time for caregivers to be with their premature baby, developing securely attached relationships and welcoming developments and milestones.
"My partner went back to work three days after birth because we felt it would be better to take his paid leave when both our children came home from hospital. Once it was finally time for our little miracles to come home, I had already spent 3 months in hospital meaning I only had about 5 weeks left of my paid leave. I ended up going back to work not long after my paid leave had run out": Mother of babies born at 27 and 29 weeks gestation.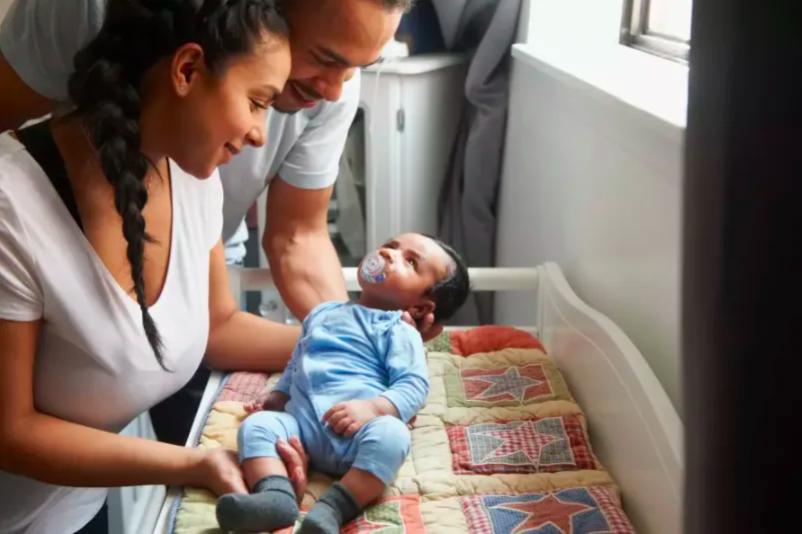 increasing support for all families
Families overseas are already supported by extended paid parental leave. The New Zealand Government has a preterm baby payment allowing parents of babies born before the end of 36 weeks gestation to access additional leave payments of up to a maximum of 13 weeks depending on gestational age at birth.
In Canada, a 'Parents of Critically Ill Children' benefit is available for babies born preterm or sick with a life-threatening illness or injury who require ongoing parental care or support, allowing up to 35 weeks of additional benefits.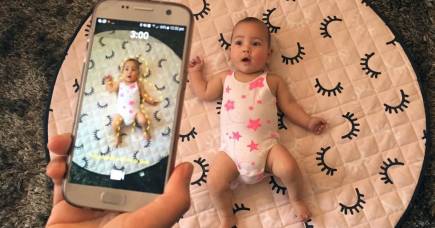 We are calling for increased paid parental leave for Australian parents of babies born preterm and or unwell at birth.
If the Federal Government grants an extra week of paid parental leave per week spent in hospital, from two weeks and up to a maximum of 14 weeks, this change will see a maximum of 14 weeks extra pay.
Ultimately, premature birth and neonatal conditions can have lifelong implications for the health and wellbeing of children and families.
In addition to financial challenges, parents of these babies are at increased risk of mental health difficulties like anxiety, depression and post-traumatic stress, both during their baby's hospital stay and for many years after bringing their baby home.
"You need your partner, you really need them in the first few weeks in the hospital and during your recovery. Also, you need them once you bring your baby home – two weeks isn't adequate": Mother of baby born at 26 weeks gestation
"Lyra, who I gave birth to at 26 weeks, has ongoing appointments owing to her low birth weight and prematurity, even now three years later": Mother of baby born at 26 weeks gestation.
There is an urgent need in Australia for increased support to this vulnerable population. It is time for a change.
Caregivers of preterm babies should have the same opportunities to be with their children as parents of full-term babies. The federal government needs to acknowledge this issue and support the families of these precious babies.
An online petition is now open to advocate for greater support for parents with a baby born premature or critically ill.
Banner: Shutterstock