Pariah to partner: The West's premature embrace of Myanmar
Although Myanmar has faced condemnation over a violent military crackdown on the minority Rohingya Muslims, the former military dictatorship is still enjoying a growing embrace by the West
The Myanmar military crackdown on Muslim Rohingya – which has reportedly displaced more than 400,000 people in recent weeks – has raised concerns about how an emerging democracy, with a Nobel Peace Prize winning leader, could allow such atrocities to happen.
Yet the current Rohingya crisis in Rakhine State is just another chapter in a long history of violence, oppression and abuses perpetrated by an unaccountable Myanmar military.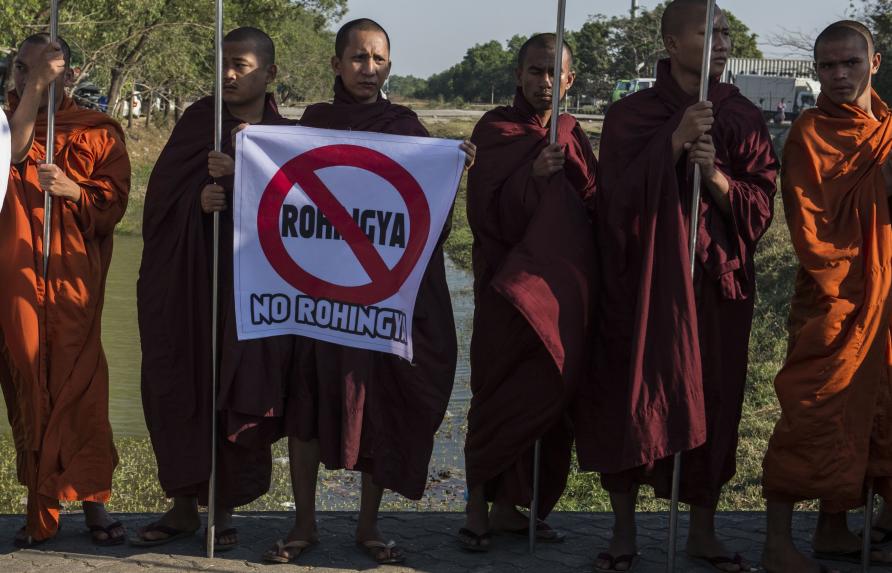 Western governments have largely embraced Myanmar's transition since 2011, investing heavily in the country and even cooperating with the armed forces. But through this period the brutal role of the Myanmar military has continued as it always has. The extent of the current Rohingya crisis may be a surprise, but the tactics used by the military are not.
This raises the question of whether the West has moved too quickly to develop partnerships in a country where military abuses had, up until earlier this century, made it a pariah state.
The Western Embrace
Six years ago, Western diplomats commonly dismissed Burma's authoritarian military government as insular and oppressive. Most Western governments had economic sanctions against Burma, and even where there weren't sanctions, as in Australia, companies were heavily criticised for having anything to do with the country.
Yet in 2011 – after a shift to a quasi-civilian government in Myanmar and the release of political prisoner and Nobel Peace Prize winner Aung San Suu Kyi from house arrest – a foreign policy switch was flicked in Western governments. Within a matter of months most had raced to ease sanctions, cooperate with the government and pave the way for investment.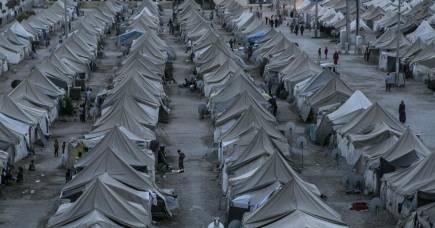 The European Union foreign policy chief Catherine Ashton glowingly said in 2012, "here is a democratic transition unfolding in a peaceful, collaborative fashion –acclaimed by the domestic electorate and the international community."
European car dealers started springing up around the capital Yangon, Australian company Woodside Petroleum began exploring for gas off the Rakhine state coast, and ANZ bank opened a branch in the country.
Myanmar is a resource rich country and perhaps one of the last 'new frontiers' of economic development in Asia, providing ample incentive for Western countries to put the era of sanctions behind them.
Western defence forces, including the Australian Defence Force (ADF), also began to develop closer ties and cooperation with the Myanmar military. Australian Senator George Brandis said ADF engagement with the Burmese military could 'reinforce the role of a professional defence force in a modern democracy'. In April this year, even as military violence against Muslims in Rakhine was rising, Myanmar military commander-in-chief Senior General Min Aung Hlaing toured weapons factories in Europe, and was entertained by German and Austrian military officials.
Since 2011, across political, economic and military spheres, Western governments and companies have rushed headlong into new partnerships in Myanmar.
A military transition
What is little recognised though, is that Myanmar's transition was not one where a civilian movement wrested power from an authoritarian government. Myanmar's transition was in fact largely planned by the military.
The speed of liberalisation, and the failure of military-backed political parties to gain popular support, was perhaps not what military elites had hoped for. But the key constitutional elements of the transition were made clear by the military in the early 2000s. These included concessions for military control of 25 per cent of parliamentary seats, for control of the key ministries of Defence, Home Affairs and Border Affairs, and for military elites to have legal power to remove the government if it chooses.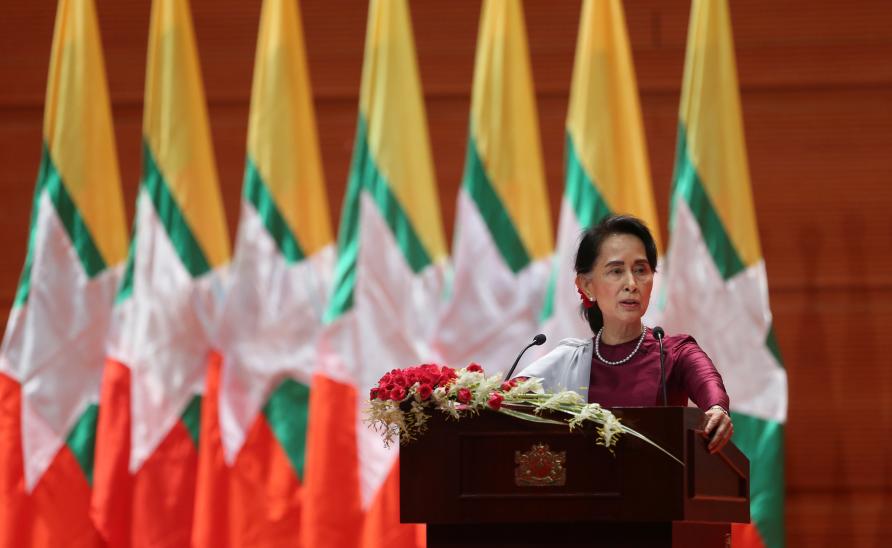 Military-owned companies also continue to play a pivotal role in the emerging Myanmar economy, with military elites benefitting significantly from renewed investment in the country.
Yet even as Western governments were praising Myanmar's transition after 2011 and developing new economic and military ties, the Burmese armed forces continued to do what they have always done. They led brutal counter insurgency campaigns, attacking a number of ethnic minority groups around the country, and causing massive displacement of civilians.
Until recently, over a hundred thousand civilians lived in refugee camps along the Thai-Myanmar border after fleeing from years of Burmese military campaigns in the southeast of the country. And in the north of the country, the military is still at war with rebel group the Kachin Independence Army – leaving over one hundred thousand people displaced near the China-Myanmar border.
The very same patterns of abuses seen in the Rohingya crisis – including allegations of indiscriminate killings, burning of property, torture, rape, and strategic use of land mines to control civilians – have been used consistently by the military in other parts of the country.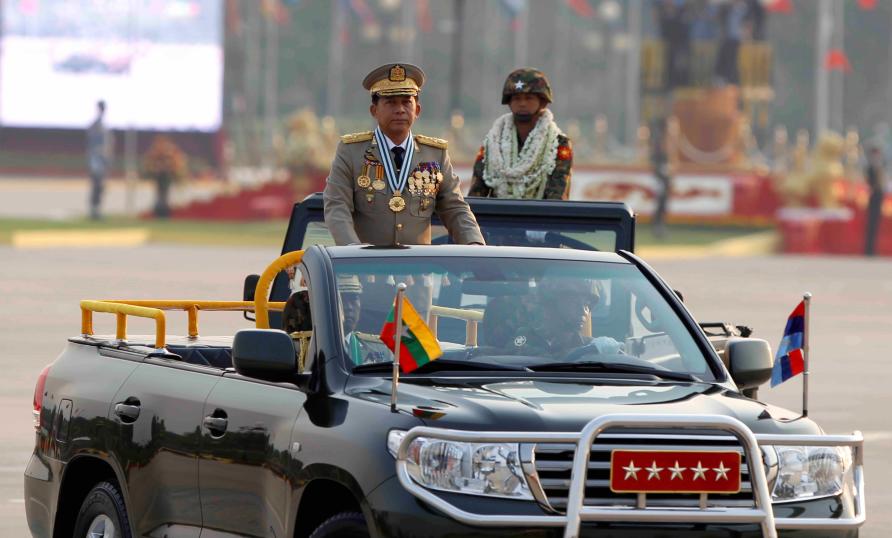 What's more, many of the military officers who honed their craft of counter insurgency in the years before the transition, are still leading the armed forces. Senior General Min Aung Hlaing himself was a counter insurgency strategist in the 2000s.
The current crisis is just the latest move of a brutal Burmese military that is both violent and unaccountable.
Now as First State Counsellor Aung San Suu Kyi is rightly a target of international criticism. For many it would be a relief to hear her condemn the killing and displacement of civilians. In the longer term there are also many tangible things that her government can do to improve the situation in Rakhine – as outlined recently by the Kofi Annan-led Commission on Rakhine State.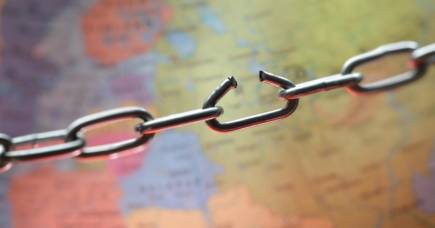 Yet a strong statement by Aung San Suu Kyi might achieve less in the short term than we would hope. She has no direct control over the actions of the military, and in fact the military has the power to remove her government if it chooses.
Further, the Muslim Rohingya enjoy little support among the Buddhist majority in Myanmar, who most commonly refer to them as 'Bengali'. Any pro-Rohingya comments made by Aung San Suu Kyi would gain little traction among her domestic audience.
More criticism and pressure should be directed to Myanmar's military leaders, such as Min Aung Hlaing, and also toward those Western governments and companies who have been so keen to engage with the Myanmar military elite - through military or business cooperation.
Since 2011 there has been a scramble amongst Western governments to drop sanctions, build new partnerships and pave the way for economic investment.
Yet despite the so-called 'transition' in Myanmar, brutal military elites are continuing to do what they have always done.
Banner: Getty Images