Personalising bowel cancer detection
Genomic testing can be used to recommend the type and timing of bowel cancer screening, but would people want to take a test predicting their personalised risk?
A person's bowel cancer risk can be affected by family history, inheritance of low-risk common genomic factors or rare high-risk genetic changes and environmental or lifestyle factors including diet, obesity and smoking.
However, screening in Australia is only based on family history and age, with people aged 50 to 74 years sent the at-home National Bowel Cancer Screening Program immunochemical Faecal Occult Blood Test (iFOBT) or, as its affectionately known, the poo-test kit.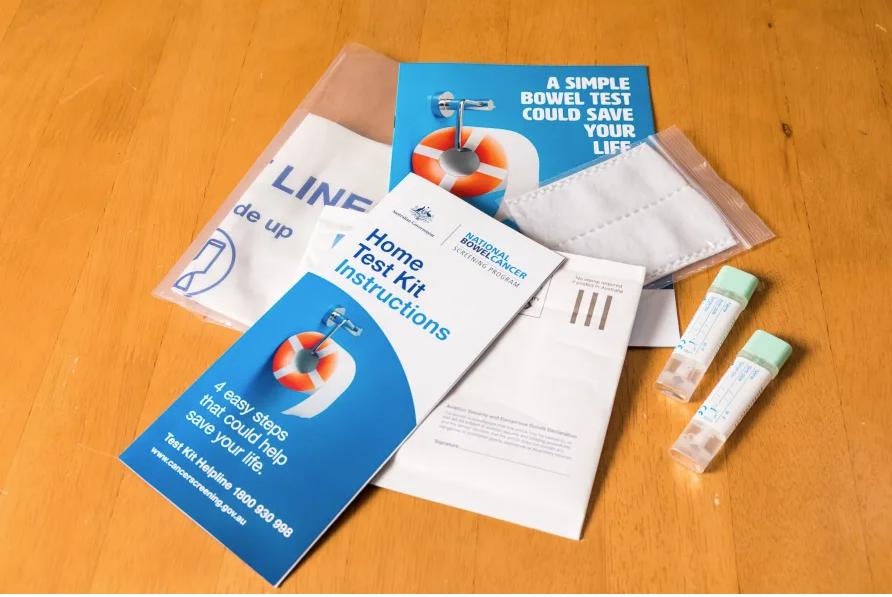 The 'poo test' detects blood in faeces caused from pre-cancerous polyps or from early stage bowel cancer.
However, 58 per cent of the population don't do their iFOBT test when they are sent it in the post. This rate is concerning because bowel cancer affects more than 17,000 Australians every year – but 95 per cent can survive it if it is identified early.
Our latest studies in the Primary Care research group at the University of Melbourne Centre for Cancer Research have tested the feasibility of a genomic test that can predict risk of colorectal cancer to better target screening.
Our first study, published in Journal of the National Cancer Institute Cancer Spectrum, highlights the benefits of using genomic risk – in addition to age, family history and lifestyle risk factors – to identify a larger number of people who are expected to develop colorectal cancer so they can be screened.
This increases the chance of finding cancer early in those particularly at risk.
We found that if genomic and lifestyle risk factors were considered together to decide who to screen and when – then fewer people would need to be screened to detect the same number of bowel cancers; that is, screening would be more efficient.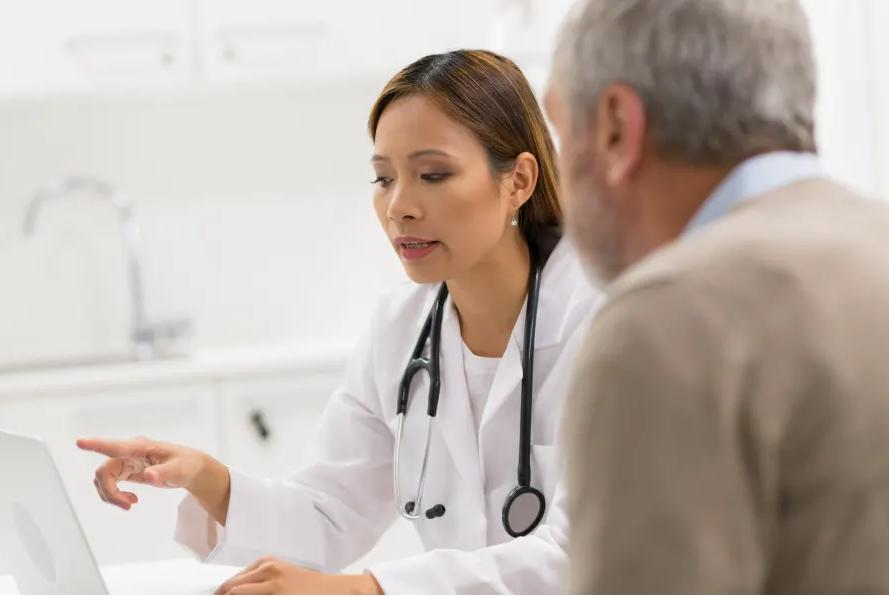 Risk prediction models are constantly becoming more accurate, cheaper and more applicable to all ethnicities, which will go some way to ensuring our screening program is more cost-effective and equitable as it is based on a better initial risk assessment.
However, unlike the at-home poo test, a genomic test would need to be done in a clinical setting.
We know that GPs have long-standing relationships with a lot of the population and are well placed to assess their patients' risk of various common diseases and manage that risk.
So, it seems logical that the best way to get this test to everyone in the population would be to roll it out through general practice. But there's limited information on how this approach would be accepted.
Our second study studied 150 general practice patients who were offered a genomic test to predict personalised risk of colorectal cancer.
For a large proportion of people within primary care (84 per cent), a genomic test to target colorectal cancer screening is acceptable. It was also likely to be feasible, with a brief discussion providing 83 per cent of participants with enough information for them to make an informed decision about the test.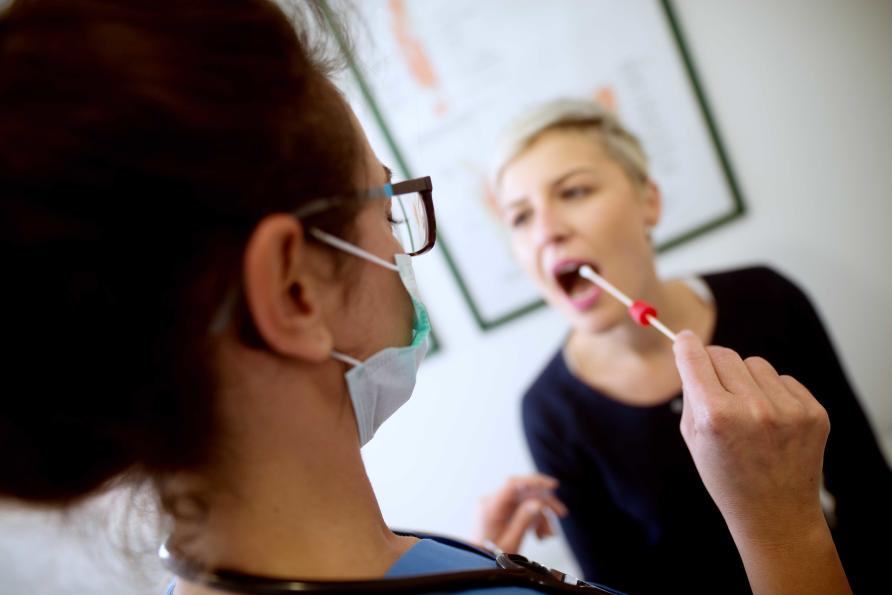 "It was an easy decision, because it was an easy thing to do … and there didn't seem to be any negatives apart from maybe getting a result that might not be what you wanted to hear, but then that's sort of a positive as well because you can do something about it."
The high level of understanding in this study is very encouraging. Participants who underwent genomic testing did not have increased cancer-specific anxiety (assessed using a standard questionnaire), further supporting the feasibility of testing outside of specialised services.
"I wasn't anxious about it at all because I thought, well, it is what it is, you know, if I'm more likely to have bowel cancer then at least I would be aware of it so I could perhaps, I don't know, help prevent it a little bit"
The feasibility of a GP discussing this within a routine consultation will require further investigation, but these results lay important groundwork for further studies.
Study results indicated that people who primarily spoke a language other than English at home were less likely to do the genomic test and to have enough understanding to make an informed decision.
So, future interventions should focus on ensuring accessibility for all patients.
This is another reason that primary care may be a better place to discuss this type of testing rather than a specialist service; the existing relationship between a GP and their patient could help to facilitate that accessibility.
Of the participants, 14 per cent were re-categorised to a higher screening category due to their higher genomic risk, and either recommended to begin iFOBT (immunochemical Faecal Occult Blood Test) in their 40s (several years earlier than they would otherwise) or consider colonoscopy, where a tiny camera on a long flexible tube is used to examine the entire length of the large bowel.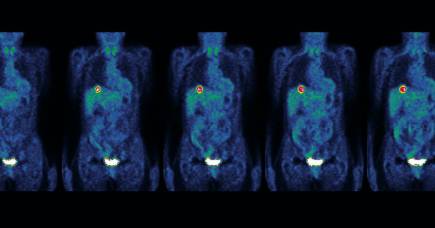 Another potential of this type of genomic test is to encourage people to do the screening test that they are recommended, as we know that many people aren't doing their poo tests when recommended.
Others are having colonoscopies when they don't need them as they are not at increased risk.
In this study, there was no statistically significant difference in the rates of doing the right type of screening test (based on their risk) at the right time between those who did the genomic test (64 per cent) compared to those who didn't do the genomic test (54 per cent).
However, after six months, genomic testers' understanding of the importance of bowel cancer screening was increased.
We are undertaking further studies to reduce barriers to people doing the iFOBT, incorporated with genomic test results to prompt earlier investigation – particularly for those who are most at risk.
The most current Australian guidelines recommend using a person's risk of developing colorectal cancer to determine the starting age and test used for screening.
If risk predictions models could be administered at the population-scale to tailor and target screening, it would likely be more cost-effective than just using family history, and would also reduce the burden of screens for those at low risk.
So, undertaking these personalised risk tests in primary care would significantly broaden access for the general population and, as a result, increase the impact of screening.
Banner: Shutterstock