Planning floodproof cities
Our natural environments must be prioritised and understood when designing infrastructure for modern cities. The 2022 flooding in Seoul is a devastating example
Across Australia's southeast, many towns and cities are facing rising flood waters for the fourth time this year. But Australia isn't unique – other countries have faced similar devastation. And there are lessons that can be learned for the future planning of our cities.
Earlier this year in August, torrential rainfall hit Seoul and other parts of Korea.
In the capital city, approximately 3,000 homes were inundated by water and at least eight people died. The hardest-hit areas received more than 500 millimetres of rain over two days — equivalent to three-quarters of Melbourne's typical annual rainfall.
In some areas of Seoul, rainfall reached more than 140 millimetres per hour, leading the Seoul Metropolitan Government to describe the situation as a "one-in-150-year flood".
Traditionally, July and August are Korea's wettest months with an average monthly rainfall of 300 millimetres to 400 millimetres. Almost half of Korea's annual rainfall occurs during these two months, but it isn't just the seasons that are to blame for damaging floods.
The city's hilly topography plays a key role.
Approximately a third of Seoul's land can't be developed because of the mountains that carry rain to lower ground and rivers. Another further 42.3 per cent of Seoul's developed land is low-lying which means it's highly prone to flooding. On top of this, the city's reservoirs are small.
Farmland to urban land
The Han River flows through the middle of Seoul. To the north are old settlements dating back more than 600 years and in the south, there are greenfield developments that began in the 1970s.
The southern part of Seoul, including the well-known Gangnam area, was most severely inundated by rain and floods.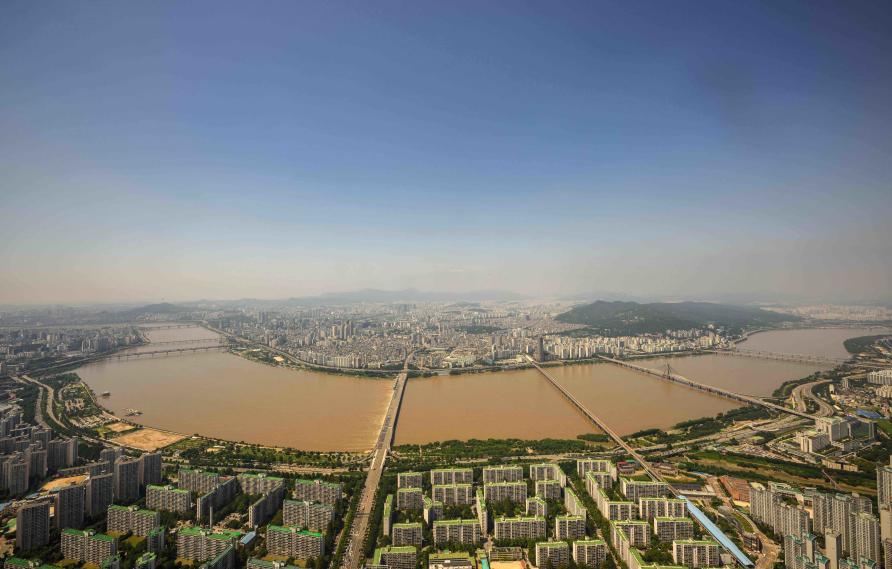 Gangnam was planned in the late 1960s and constructed on low-lying land in the 1970s and the 1980s as a decentralisation response to rapid population increases in Seoul. The area used to be farmland and provided fresh vegetables to residents in northern Seoul.
The first development project in Gangnam spread over 27 square kilometres and was the largest peri-urban development in Korea – a development that transitioned from rural land to urban fringe.
Since then, more government-led, large-scale urban development has sprung up in Gangnam, transforming land use and its shape.
These projects ensured high-quality urban infrastructure and sufficient public spaces like urban and natural parks, roads and schools. One urban development in Gangnam allocated more than 40 per cent of the entire development to public space.
Unlike the narrow and complicated road networks to be found in northern Seoul, Gangnam has established arterial roads as wide as 70 metres.
Ignoring the lie of the land
While these developments have created liveable environments with newer infrastructure, the natural topography has not been considered and small streams and lakes were buried to create new urban land.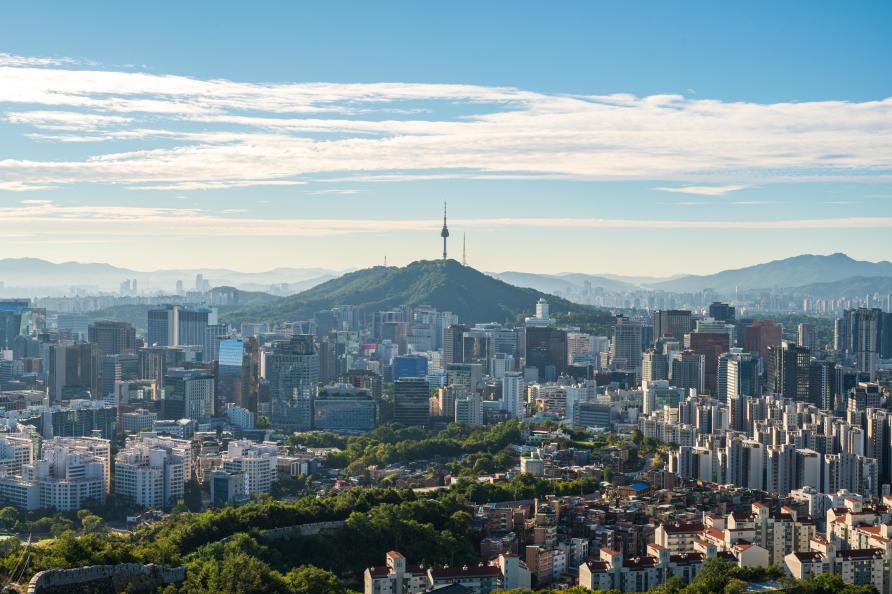 During the floods in August 2022, Gangnam Station – a hub for IT and financial companies alongside retail shops – was severely inundated because streams from surrounding hills connecting to the Han River are close to where Gangnam Station was built.
When the station was developed, those streams and hills were covered by roads and buildings. While drainage pipelines were installed under the road, they lack the capacity to handle such intense rainfall.
The risk of flooding has existed since the time Gangnam was developed because of the destruction of the natural environment. Gangnam has flooded before in 2011 – but since then no substantial effort has been made to counter the growing hazard of flooding.
Going underground
Due to the lack of available land to naturally absorb rain, infrastructure that can speed up the flow of rainfall away from Gangnam is essential. The most viable approach is to use underground space and pipelines.
Western Seoul didn't experience the same scale of flooding as Gangnam thanks to underground infrastructure investment – a rain tunnel that can contain more than 300,000 tonnes of water installed 40 metres deep and extending over 4.7 kilometres.
Western Seoul is also a low-lying area that once experienced frequent flooding. Since the water tunnel was built in 2019 – a project that took more than seven years to complete – there has not been any further flooding as yet. Even during the torrential rainfall in August, the tunnel only reached 53 per cent of its maximum capacity.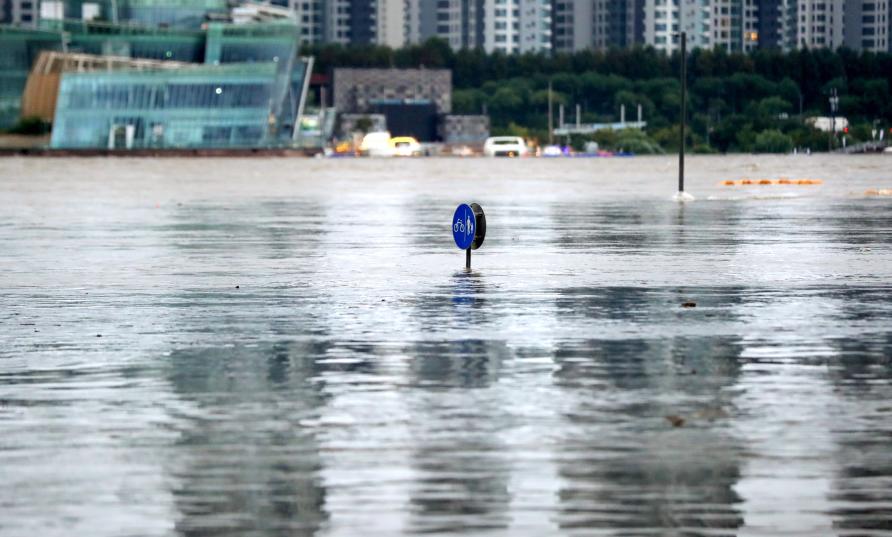 However, the rain tunnel should be constructed with caution.
Underground areas are usually crowded by metro lines, water pipes, power lines, telecommunication lines and buildings like shopping malls. And along with being expensive and time-consuming, there's the added risk of over-exploitation of underground spaces that can cause other disasters, like sinkholes.
Investment in infrastructure
Despite the challenges, what cities must consider is clear.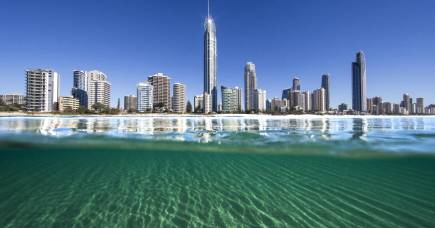 We need critical investment in disaster-preventative infrastructure as the impact of climate change intensifies. While the exact future of our climate is unpredictable, we can safely say cities around the world will face more frequent and intense natural disasters, like flooding and extreme weather conditions.
Sadly, during natural disasters, the majority of victims are usually the most marginalised people.
For instance, there are more than 200,000 semi-basement or underground homes in Seoul. Some residents of those homes died during the floods because they could not evacuate.
Meanwhile, the basement homes of those that survived were left severely damaged, some uninhabitable.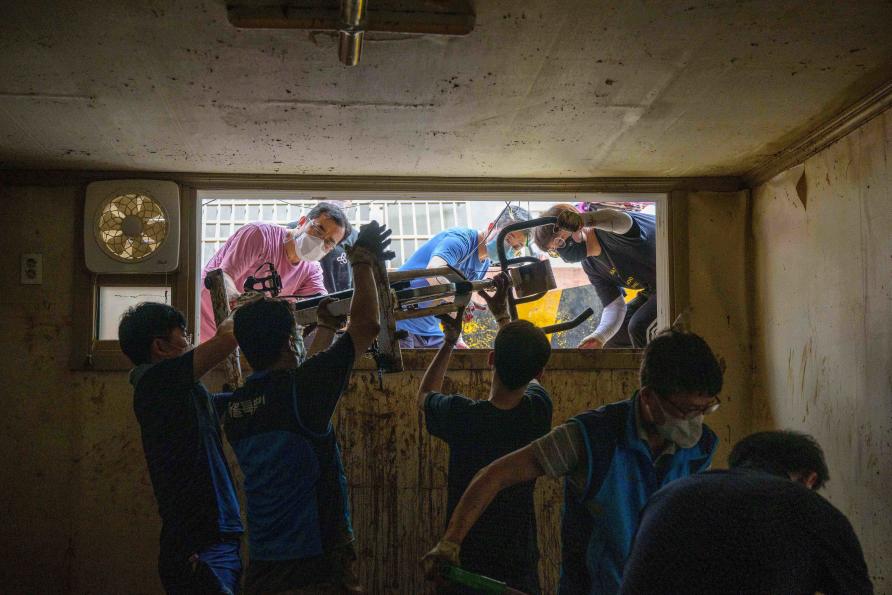 While these sub-standard homes are affordable, they are extremely vulnerable. The South Korean government has now said it's banning the construction of these underground and semi-underground homes, but many say this is only a short-term solution to growing housing and income inequality in the capital.
Climate-related disasters are not limited to a single country — the entire world is facing the same fate – but the August 2022 floods in South Korea are a catalyst to prioritise disaster-prevention plans in other countries.
Consistent investment in effective infrastructure is the way forward and while these are expensive, natural disasters are much more costly.
As the experience of Gangnam clearly show us, when development takes place, natural environments must be prioritised and respected to ensure the long-term climate safety of any modern city.
Banner: Getty Images