Praising squareness: The heritage of skyscrapers
Is it time to start valuing the heritage of our tall buildings rather than disparaging the "boxes" that dominate our skylines?
When we contemplate the future skylines of our cities, there is often fierce agreement about what we don't want. The future, it is argued, must depart from the predictable and ubiquitous 'boxes' of the past and discover a new ethos centred on ending the sameness of our cities and making them more responsive to people and local climatic conditions.
These are noble intentions for the future, so it is something of a hard-sell for an architectural historian like me to talk about the value of the tall buildings we have inherited, and are now quick to disparage.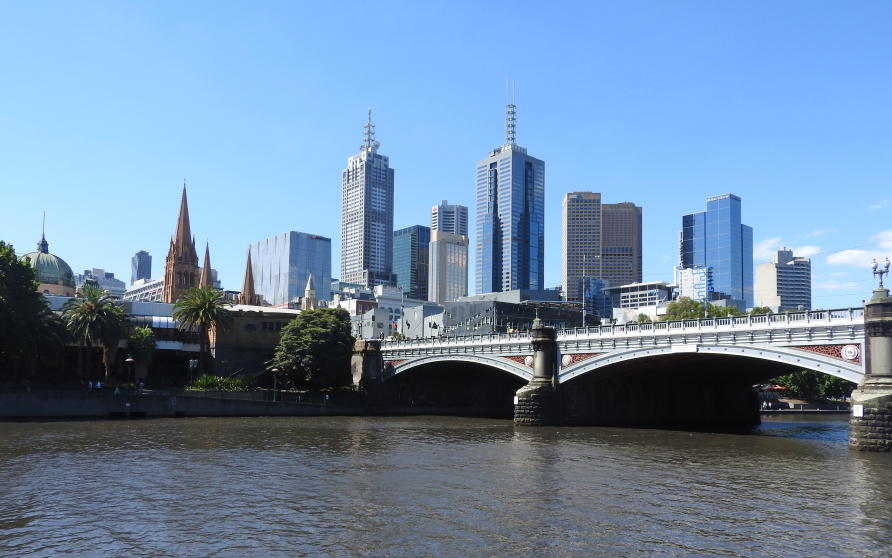 It is undeniable that the skylines of many cities (particularly in Australia and North America) are largely defined by last century's monotonous office blocks. But should we then uncritically endorse these progressive design views and join the call-to-arms to overhaul our allegedly 'ugly' skylines?
There are at least two problems here. First of all, when it comes to tall buildings, tearing down and substituting a 100 metre-plus skyscraper is a significant challenge. Indeed, the voluntary demolition of buildings taller than 200 metres is to date, unprecedented.
Too old but too young
But the problem isn't just that many of the tall buildings of the late twentieth century are just too big to get rid of. The key issue is that many of these buildings are instead already integrated into our cities.
They are flexible spaces, usable and valuable. But they are at a very vulnerable stage of their life cycle. They are too old to be architecturally appealing for present corporate models, and too young to be understood and appreciated for their historical significance.
The permanence of the twentieth century office tower is possibly one of the biggest and least acknowledged conundrum of the contemporary high-rise central business district.
And in the case of cities like Melbourne, it may help to explain the nature of this paradox.
The skyline of Melbourne is dominated by the ultimate, anti-iconic international box skyscraper: the square plan tower.
In the collective consciousness of the public, the square plan tower is reminiscent of two of the greatest architectural tragedies in history: the 9/11 terrorist attack on the Twin Towers in New York, and the recent Grenfell Tower fire in London.
The square plan tower is a global, and yet very specific type, of tall building. It is a building (usually used as offices) with a floor plan that is perfectly square.
In Melbourne this floor plan is typically about 40 metres by 40 metres. Inside, the workspace is a 'donut' of column-free space ranging anywhere from 10 metres to 12 metres deep, situated around a central service core of lifts, shafts, stairs, and toilets.
The four façades, whether curtain walls or concrete panels, are generic, anonymous and have windows sited with complete indifference to orientation; on the plus-side, these windows tend to offer lots of light and great views all-round.
Source of innovation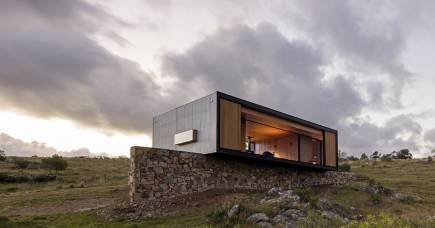 It is tempting to define the generic square plan tower as an example of 'architecture without architects'. However, that wouldn't be correct.
Most square plan towers in Melbourne were instead extraordinary buildings. Some in fact have been designed by - or at least received design input from - some of the best architects and engineers of the twentieth century.
From Australia these include the likes of Bates Smart & McCutcheon, Yuncken Freeman, Daryl Jackson and Denton Corker Marshall, John Connell and Bill Irwin, and from overseas Chuck Bassett, Bruce Graham and Fazlur Kahn from Skidmore Owings Merrill, Henry Cobb of I.M. Pei, Philip Johnson, and Kisho Kurokawa.
Indeed, some of the square plan towers of the city, notwithstanding their conformity to the global canon, are fine buildings where significant innovation was put to the test.
Many technologies that the construction industry now takes for granted, were introduced by these apparently mediocre and bulky skyscrapers built in Australia and in America from the 1960s to the 1980s.
Some techniques were introduced - or at least experimented at large scale – for the first time in Melbourne's skyscrapers. These include the steel belt and outriggers system used at BHP House in the early 1970s. Also, jump-form, an automated rising platform used to form concrete during the building of skyscrapers, that was patented in Melbourne in 1976 and continues to be used on countless high-rise buildings both in Australia and overseas.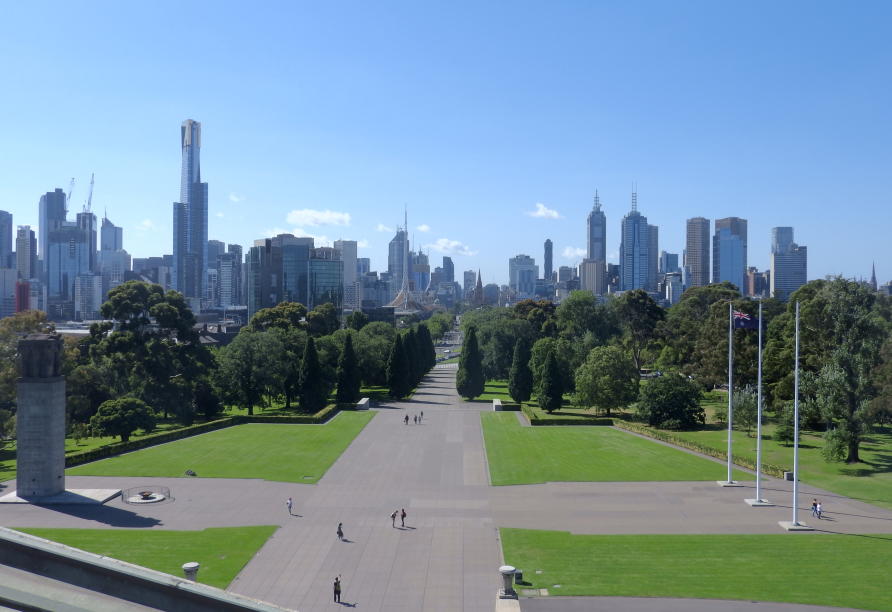 The resilience of the box
The tall office square 'box' of the twentieth century deserves a thorough historical reassessment in view of some common misunderstandings that put these buildings under threat of demolition or alteration for the worse.
It has been claimed that the tall buildings of the last century were energy-guzzling, speculative monsters conceived just for profit and without any concern for energy efficiency. But there are lessons to be taken from these 'monsters.'
Although they aren't models that should be transplanted from the past into the future, the truth is that many office buildings from the second half of the twentieth were conceived with energy consumption in mind.
The efficiency agenda then wasn't about global warming, but about the high costs associated with cooling loads and air-conditioning systems that were unreliable and in a state of constant evolution. The square plan tower, by reducing practically to a minimum the perimeter of envelope for area contained, was the architectural response to this energy concern. It is no accident that it turned out to be a commercially resilient model throughout the oil crises of the 1970s and beyond.
And the reality is that this basic design still carries on today, although it is disguised by the flamboyant digital featurism of contemporary building envelopes.
These buildings in Melbourne may have been 'ugly' and for some perhaps even architecturally mediocre, but they were also conceived as a long-term, flexible and resilient response to times of austerity and instability.
Past informs present
Many of the office towers built in Melbourne between the mid-1950s and the mid-1970s weren't the result of greedy speculative enterprise but were built for long term owner occupation. For example, in 1968 mining giant BHP was able to construct a building that was occupied for decades, and Shell entered into a similar deal in the late 1980s. The results are BHP House (140 William Street) and Shell House (1 Spring Street), both of which are now recognised as monuments.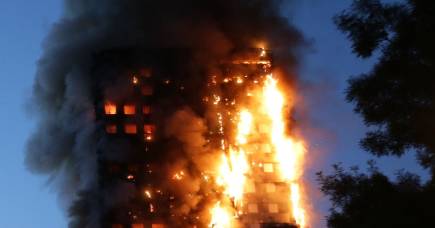 The need to reconsider the past in view of the ecological and work challenges of the future isn't under question.
But in Melbourne and in other cities of the world, there is a risk that by not fully understanding their histories, some tall buildings may be unfairly dismissed. A better understanding of the tall-building heritage in the world, may help designers to get to the core of the urban problems of the future.
A better understanding would remove some perhaps convenient but rather biased readings of the past. These readings so far seem to work simply as an excuse to keep proposing only skin-deep enhancements to a building type that is still governed – as in the past - by iron-clad rules of spatial efficiency and economic development.
Banner: iStock