Q&A: Talking to kids about the bad things that happen
As Melbourne marks the death of Sisto Malaspina, who was killed in the terror attack on Bourke Street, how do you effectively talk to kids about terrorism and violence?
A man sets fire to his truck and starts attacking bystanders with a knife, killing one and wounding two others before he is shot and killed by police – all in the middle of your own city.
This was the reality for many children and young people when they first heard news of what police are calling a terror attack on Bourke Street in the centre of Melbourne.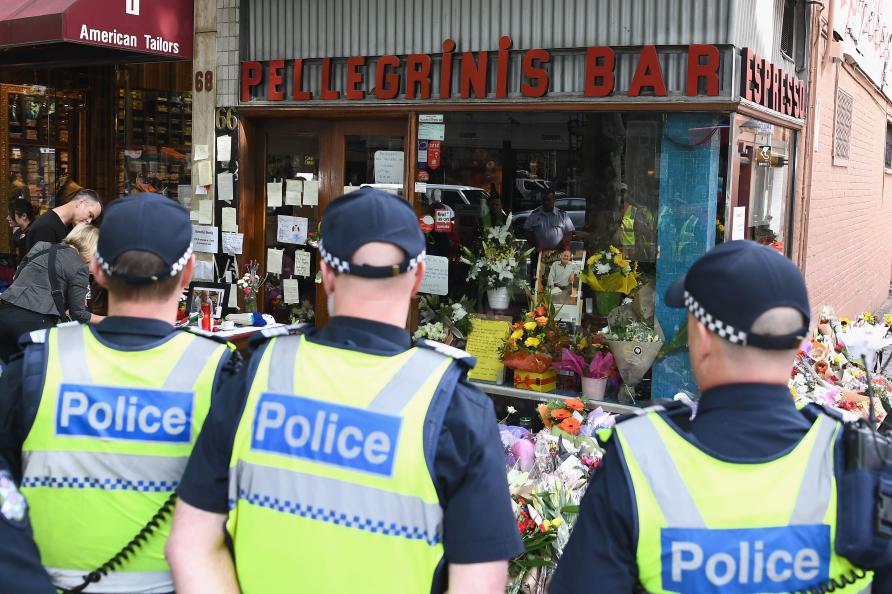 In the days following the attack, there's been a spike in local demand for mental health services, particularly for children, says psychiatrist Professor Louise Newman with the the Royal Women's Hospital and the University of Melbourne.
Here we ask Professor Newman how children and young people react to traumatic news like this, and how do we make sure they are OK?
Q HOW IMPORTANT IS IT TO TALK TO KIDS ABOUT A VIOLENT EVENT, LIKE THE BOURKE ST MALL ATTACK, AND AT WHAT AGE?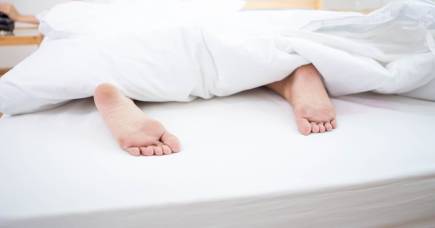 The recent violent events in Melbourne have traumatised and disturbed many of us in the community.
Some people were direct witnesses to the violence – caught up in the attack and afraid for their own safety. While others, although not nearby, have since watched graphic media coverage that included close-up images of serious injury and death.
These images have understandably raised levels of anxiety and public concern which has been a focus of political commentary, as are approaches to public safety and protection as we head into the holiday season.
But while reassurance can be given to adults of the measures the government is taking to ensure public safety, the needs of children and young people in situations like this are too often overlooked.
Given the reach of media coverage and ability to share just about anything on social media, it isn't always possible for parents and adults to totally protect even young children from exposure to this kind of violence.
Many parents are concerned about the impact of trauma exposure on children – they're often uncertain about how much information and what sort of explanation can and should be given to children of different ages.
Maybe the starting point is to assume that children are at least partially aware of these events and that they are seeing some of the frightening and confusing images either intentionally or incidentally.
The questions children have will vary with age and developmental levels, but they will all reflect the unsettling impact of seeing that the world can be unpredictable, and that dangerous violence can erupt even in the middle of their city on an average day.
For a child, it can make the world seem unsafe and confusing.
All children and young people need parental or adult support in the face of trauma, and any questions they have will need some kind of response.
It's important to think about how much information to give and how best to reassure, particularly young children, that steps are being taken to ensure the community's safety, and that their grown-ups are there to protect them.
Denying the seriousness or frightening nature of what has occurred isn't usually the best approach. Even very young preschool children are sensitive to distress around them and will have a sense that something bad and dangerous has happened.
Older children and adolescents may have more demanding questions as they try and understand why these acts have been committed and what could motivate a person to such extreme violence.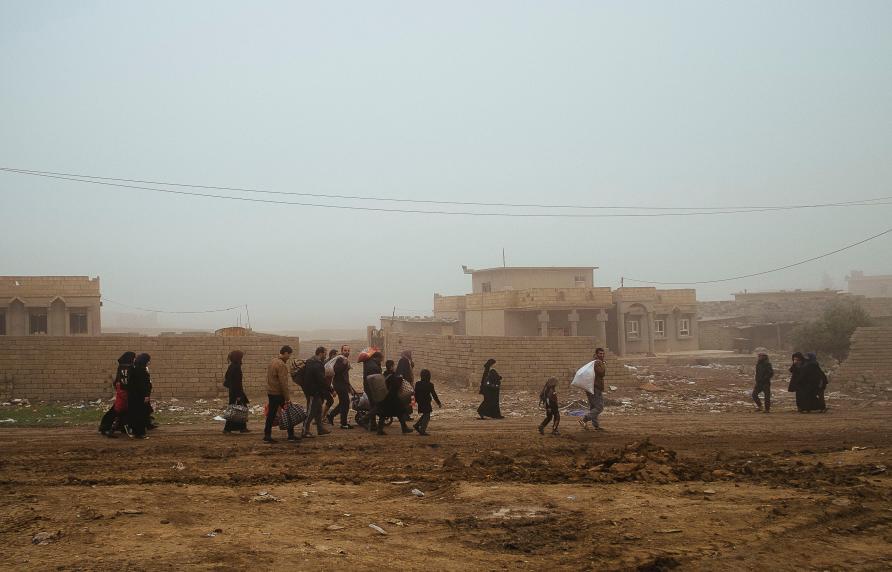 There are no simple answers to this, but parents can certainly highlight safe and self-protective behaviours in the face of unpredictable events.
Q HOW DO YOU KNOW IF A CHILD OR YOUNG PERSON IS BEING AFFECTED BY HEARING ABOUT VIOLENT AND TRAUMATIC events?
Children express anxiety in different ways according to their age and understanding. Very young children don't yet have the cognitive development to understand that these events are rare – they may express fears that they think this could happen near home or hurt their family.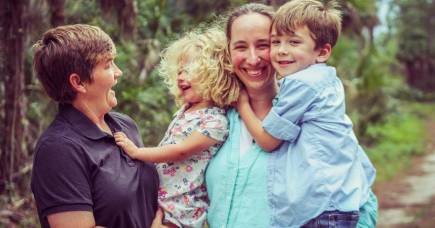 Their anxiety might become apparent through their behaviour – they might have difficulty sleeping or be more fearful of the world around them. Children need reassurance and simple explanation that the incident is over, that while it was very frightening, it's now being managed by the police and other authorities.
Older children may have anxiety about the bigger question of terrorism and violence that can impact their community or their schools. They may be aware of other significant traumatic events around the world like school shootings in the United States or the civil war in Syria.
As a community, we can involve young people in our discussions about these complex issues and support them in developing their own views about social change as well as improving safety and preventing harm.
Q WHAT SHOULD YOU DO IF A CHILD ISN'T SHOWING SIGNS OF BEING REASSURED AFTER HEARING ABOUT VIOLENT AND TRAUMATIC EVENTS?
Some children will experience ongoing or persistent anxieties that don't seem to respond to reassurance. It may be that these children are just more anxious or may have pre-existing mental health issues before any exposure to trauma.
For some kids, trauma can trigger a very strong response. They may experience things like nightmares, persistent worry, poor concentration or intrusive memories of the images that they've seen. This is a form of Post-Traumatic Stress Disorder.
For the most vulnerable, there might be a real sense that the world will never be safe, and this can result in feelings of depression, as well as a loss of motivation and hope.
In these situations, if a parent or adult is concerned that a child is preoccupied or not coping with the trauma, it's important to contact child and adolescent mental health services. If you're unsure where to go for information, schools and general practitioners can also help advise about local agencies.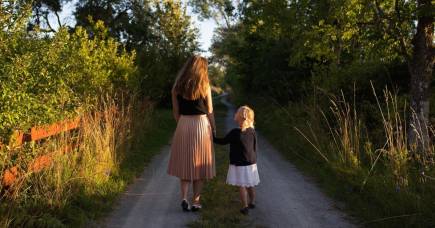 Q WHAT DOES THE RESEARCH TELL US ABOUT how CHILDREN AND YOUNG PEOPLE PROCESS AND REACT TO HEARING ABOUT VIOLENT AND TRAUMATIC EVENTS?
The way children respond to trauma has been the focus of many studies into a variety of situations including war and violence, as well as natural or man-made disasters.
And there are lessons to be learnt from past traumatic events.
In 2005, Hurricane Katrina devastated the Gulf Coast of the United States, killing almost 2000 people and leaving many families devastated. Research into how the disaster affected children living there found that returning them to a relatively normal daily routine and having a school day was helpful in their recovery – it gave kids a sense that the world was returning to normal.
Other studies of children after the horror of September 11 attacks point to the need to limit young children's exposure to endless reruns of terrifying media images in order to help prevent PTSD symptoms.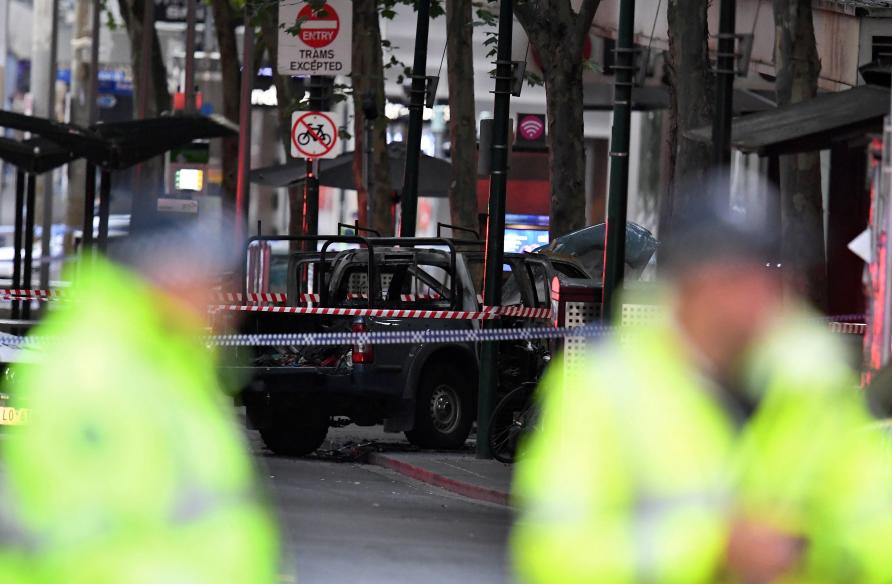 Importantly, it has been found that the majority of children are resilient in the face of trauma and with appropriate adult support, they will adapt without suffering any long-term mental distress.
But parents and adults around the child have a very important role in helping children understand and process events in a way that they can manage.
If a grown-up is overwhelmed and isn't coping themselves, as is sometimes the case in extreme situations like war or forced migration, children can end up as forgotten victims, receiving little support.
Rebuilding communities and protecting children in the face of disaster is vitally important. Adults in a child's life play a crucial role in helping that child recover and adapt, but if it becomes obvious that more help is needed, there is mental health support out there for families, who can provide extra support.
If you or your family want more information – headspace and Kids Helpline can provide advice and assistance.
Banner Image: Fairfax Media