Raising our voice against domestic violence
A few years ago no one wanted to know about domestic violence. This deafening silence was something Professor Cathy Humphreys was determined to change
My main area of research is in domestic and family violence. I've been researching that area in Australia and the UK since 1994. Prior to that my research area was child sexual abuse. Stories of children's sexual abuse are very toxic and I believe you need a lot of support to continue to work in that space. I shifted my research to be more engaged in family violence and domestic violence when I moved to the University of Warwick. Greater support from close colleagues was available for this area of work.
As a social work student, my first placement was at Women's House, which was the first women's refuge in Brisbane. Domestic violence used to be led from the women's services sector and was a strongly feminist issue right back from the opening of the first refuges. No one else was interested: the police weren't interested, the courts weren't interested.
I was surprised at how powerful a good spokesperson like Rosie Batty could be to make a difference in terms of public perception and interest in domestic violence. Her appointment as Australian of the Year in 2015 happened at the right time and has been really important in opening up the policy window.
I think we've underestimated how important the survivor voice can be and it wasn't as though her voice came out of nowhere.
There has been a more receptive environment and greater resourcing since she shared her story. It will be interesting to see what recommendations the Royal Commission comes down with. That will be important to what makes a change.
I don't think you can be a good father and a domestic violence abuser, that's an oxymoron. There's still a notion that a man could be a great father even if he's a rotten partner. You can't be beating up the child's mother, undermining her, creating trauma and mental health problems for her and think you're being a good father. These are very poor fathers, they need intervention and they need to change values and behaviours to become good fathers. To think that they are not impacting on their children when being violent towards the child's mother is profoundly wrong and we don't pay enough attention to this issue.

Just because you separate doesn't mean the violence stops. There is a huge amount of post-separation violence and stalking and control that continues. Women need to continue to be supported post-separation and not to be undermined in their protection.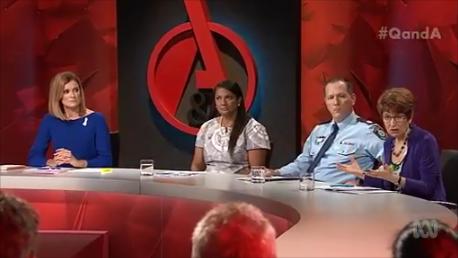 We've got the broad brush: domestic violence is a major social problem, but we need to understand more to prevent it from occurring. It's really helpful to have a public health model where you're thinking how do we stop it before it starts, what are the prevention strategies? Where are the points where there is the greatest potential for change?
I think of myself as part of a social movement trying to create progressive change. Violence in intimate partner relationships is unacceptable and there needs to be a consequence for that behaviour.
We need a better balance between the prevention agenda and the healing agenda. Respectful relationships has to be built in at every stage of the school curriculum and we know you need to build those in early because sometimes they've got to counteract what children are experiencing at home. And it's got to be primary school because you've got to counteract a sense of entitlement and disrespect that can be built into relationships between children at a very early age. You need to support more respectful and equal relationships.
Parents are also most open to positive change in relationships when they are expecting their first child. Parents in transition are a strong group to engage with to prevent violence and abuse. Pregnancy and the first year of life are critical times. It's a vulnerable time and there is a group of men who respond to vulnerability with violence rather than protection, so thinking about how we turn that around is really significant.
What I've always done is use domestic violence as a lens into a range of other areas. Primarily as a lens into child abuse, but also such issues as mental health, drugs, alcohol or housing. At any one time you can think of domestic violence as an issue predominantly about housing, criminal justice, child protection or it could be a health problem.
We've got a three year ARC grant called Fathering Challenges which is exploring what might be helpful in resourcing the interventions with men who use violence, whether they are in the Aboriginal healing space, or men's behaviour change or parenting programs. The fact is most of these men have a lot of contact with children and a lot of that is quite disruptive so the fathering challenge is how do we make that a constructive space. Part of the Fathering Challenges project is digital stories with children. Katie Lamb, one of our PhD students, is using these stories to bring the voices of children into the behavioural change program.
When Professor Kelsey Hegarty and I established MAEVe (Melbourne research Alliance to End Violence against women and their children), in 2015, we hoped to establish a hub that is sustainable through creating the space and opportunities for senior academics, younger academics, researchers and students to carry on the work together. We want to make the most of interdisciplinary relationships as a way of trying to impact on the evidence base and the policy development of this area. We want MAEVe to act as a hub for new ideas like the technology forum. This is a forum for new ideas to be used to support women and children's safety. It will bring people together in the technology space and that will be something we would really hope to be always thinking about – what innovations are needed in this area.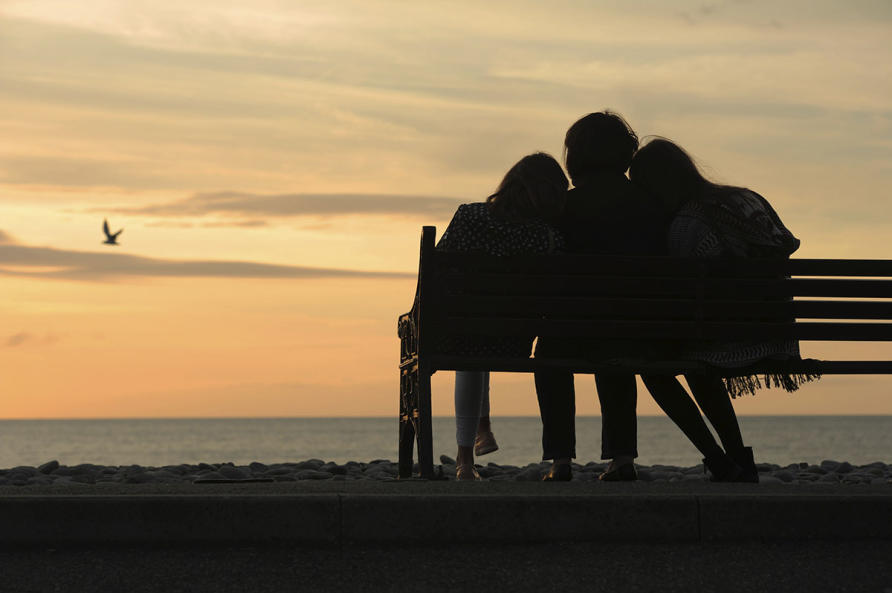 There are a number of areas where I speak out strongly or participate in reference groups that raise these issues at a policy level – such as how we engage with high risk, treatment of children and the appropriate service pathways.
I'm most proud of my sustained input into the domestic and family violence area. One of my strongest contributions has been to look at how domestic violence has been an attack on the mother-child relationship. That it isn't just an adult issue. Children are impacted including through undermining the mother-child relationship. My work has explored what needs to be done in the healing space to strengthen that relationship.
– As told to Lisa Mamone