Reconciliation and the Anglo-Australian Football League
An ABC article highlighting the racism experienced by former St Kilda player Robert Muir shows how far the league still has to grapple with its own history as it travels towards reconciliation
Each year, the Australian Football League (AFL) holds the Sir Douglas Nicholls Round to highlight the contribution Indigenous people have made to the sport of Australian Rules Football.
This year, the AFL honoured former Carlton premiership player and Wongkatha man Syd Jackson and the honour was well deserved.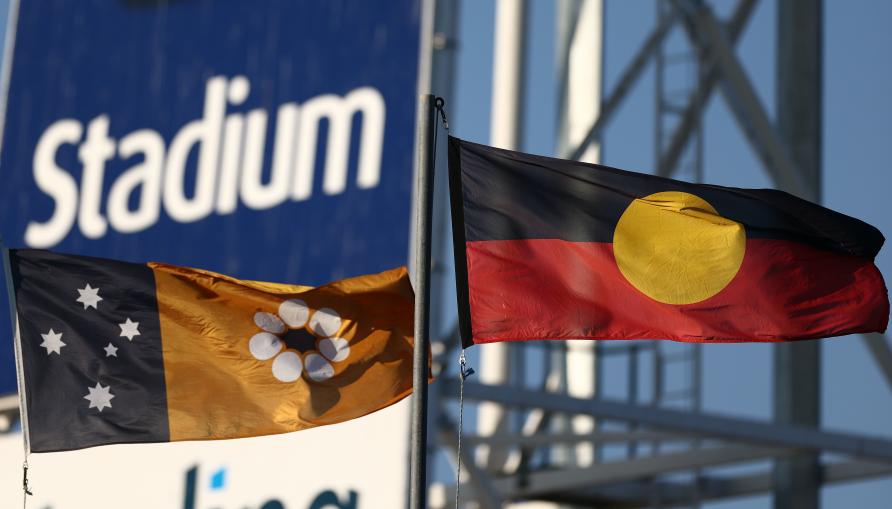 During his playing days, Jackson became known as a fierce defender of his identity during an era that offered Aboriginal players no protection against racial vilification. Jackson, a member of the stolen generations, has since used the fame and status he gained as a footballer to advocate on behalf of survivors of Roelands Native Mission.
Together with other former "mission kids", Jackson has transformed a place synonymous with trauma and suffering into a community resource and place of learning.
The story of Syd Jackson is one that recalls exceptional personal achievement in the face of immense adversity. It is a story about how a young Aboriginal mission kid transformed himself into a football hero to become a role model for non-Indigenous expectations about Aboriginal success.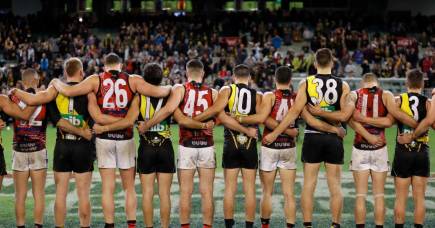 The story of Jackson works to reinforce popularist narratives of Australian Rules being the reconciliation game; and a sport capable of overcoming a settler Australian past characterised by entrenched and systematic racism weaponised against Indigenous peoples.
His story is also one that has been harnessed by the AFL to be read and understood as an Australian Rules version of Cinderella; a tale of rags to riches and a happily ever after.
While the personal achievements of Syd Jackson in Australian Rules are both considerable and beyond dispute; his story as retold by the AFL conceals much about his personal life story.
In the early 2000s, I spent a considerable amount of time conducting research with Syd Jackson.
Together, we travelled to Western Australia retracing the events of his removal from his Aboriginal mother and siblings on the goldfields of Leonora and Laverton; and how he came to be an inmate of Roelands Native Mission hundreds of kilometres away in the south west of the State.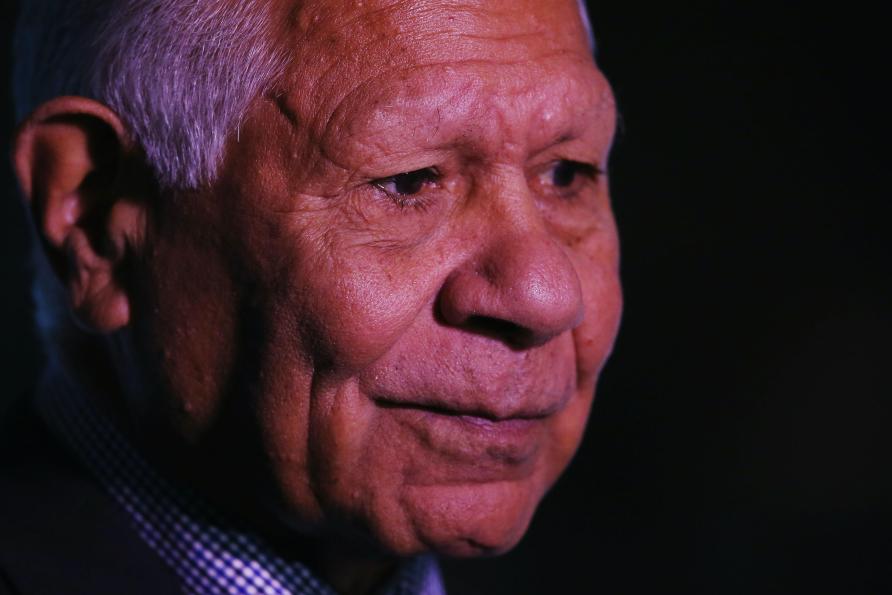 Jackson has always maintained that his success in Australian Rules has never overcome the trauma and loss he experienced of being stolen as a three or four-year-old child.
He came to resent Roelands for putting him to work as unpaid child labour on the mission orchard and dairy. Part of the work I did with Jackson became a PhD thesis later published as On The Boundary Line: Colonial Identity in Football.
To view the story of Jackson as one that promotes Australian Rules as a game that has always been inclusive of Indigenous peoples is to rewrite history.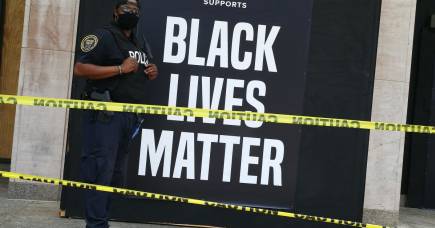 One of the most vivid memories Jackson conveyed to me concerned the famed 1970 grand final between Collingwood and Carlton. When I asked him what he remembered of that day, it was not the victory, but the sound of Collingwood supporters hurling racist abuse at him whenever he was in or near the play.
The AFL has done much work through its own publicity machine to distance itself from the history of Australian racism and its corrosive impact on Indigenous lives.
When former players Nicky Winmar and Michael Long called out racism in the 1990s, they forced the AFL to reconsider cultural attitudes and responses to racism within the sport of Australian Rules.
In response, the AFL introduced Rule 30: A Rule to Combat Racial and Religious Vilification on 30 June, 1995 – a move that underpinned a subsequent reinvention of the corporate brand.
In the decades that have followed, the AFL has strategically worked to position Australian Rules as a sport that speaks to both the spirit of reconciliation and a code that has no tolerance for racism.
In 2005, an annual Dreamtime at the G match was inaugurated. Played between league heavyweights Essendon and Richmond, the match was designed as an annual celebration of Indigenous contributions to the sport.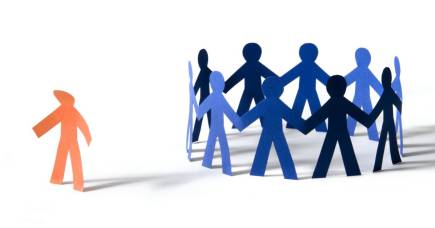 In 2007, the AFL introduced a specific Indigenous Round of matches enabling all clubs to celebrate Indigenous contributions to the sport.
From 2016, Indigenous Round was named Sir Doug Nicholls Round, after the only Victorian Football League (forerunner of the AFL) player to be knighted OBE and serve as a state governor.
As part of these acknowledgements, AFL teams wear specially commissioned artwork by Indigenous artists on their guernseys.
The Indigenous round has developed into a key marketing tool of the AFL.
The Sir Doug Nicholls Round has been used in ways that suggest the AFL and the sport of Australian Rules have always stood on the right side of history; to support Indigenous players to succeed in their sporting careers through battling the racism experienced by Indigenous people in the broader Australian society.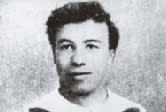 Another player I have researched, Joe Johnson, who played for Fitzroy in the first decade of the 20th Century, did so in ways that actively concealed his Aboriginal identity. Some of his family referred to themselves as 'Black Irish'.
They did so not only to avoid the social stigma associated with being Aboriginal people, but to side-step the threat to their freedom posed by Aboriginal Protection legislation.
This historic legislation provided government bureaucrats with unchecked powers to interfere in the everyday lives of Aboriginal people. It is doubtful Johnson would have played in the elite levels of Australian Rules Football had he openly identified as an Aboriginal man.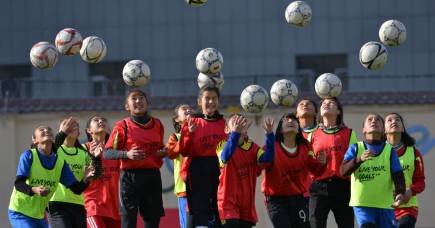 Despite this, the AFL recognise him as the first Indigenous player in a glossing of the facts that suggests anti-racism and the inclusivity of Indigenous players in the sport started with Joe Johnson.
Such is the power of the AFL, and the effectiveness of its own media production to escape serious journalistic critique, that the reinvention of Australian Rules as a game of reconciliation and the League administration itself as an organisation that exists in a post-racism reality is rarely subject to challenge.
This week, as the AFL celebrated Sir Doug Nicholls Round and honoured Syd Jackson, we witnessed one such challenge to the official histories sanctioned by the League.
It came in the form of a story by ABC journalist Russell Jackson whose in-depth report recounted the career of former St Kilda player Robert Muir – The persecution of Robert Muir is the story football doesn't want to hear.
In documenting the experiences Muir as a Yorta Yorta man had in the sport, Jackson demonstrates the difference between investigative journalism based in historical fact and promotional materials that are designed to uphold and protect the reputation of a corporate brand.
Unlike the Syd Jackson story, the story of Robert Muir is not a tale of success but of a happily-ever-after denied by a grinding and relentless racism.
Reading this story over the same weekend of Sir Doug Nicholls Round filled me with sorrow and anger.
Anger that a football talent like Muir's had been so obviously curtailed and cut short by a racism so central to the fabric of Australian Rules Football that only Muir through his many on-field retaliations ever paid the price for it.
Muir owned racism in ways the VFL or AFL never have.
I wonder if the experience of Muir, who played in the 1970s and 1980s, was actually much different to that of Adam Goodes who ended up being booed out of the AFL in 2015 because he too decided to own racism and call it out?
As a researcher of Indigenous people and Australian sports, the inability of the AFL to move beyond promotional spin and annual self-celebratory congratulations for overcoming racism to commence a true process of reconciliation rests in the facts of the AFL and its own history.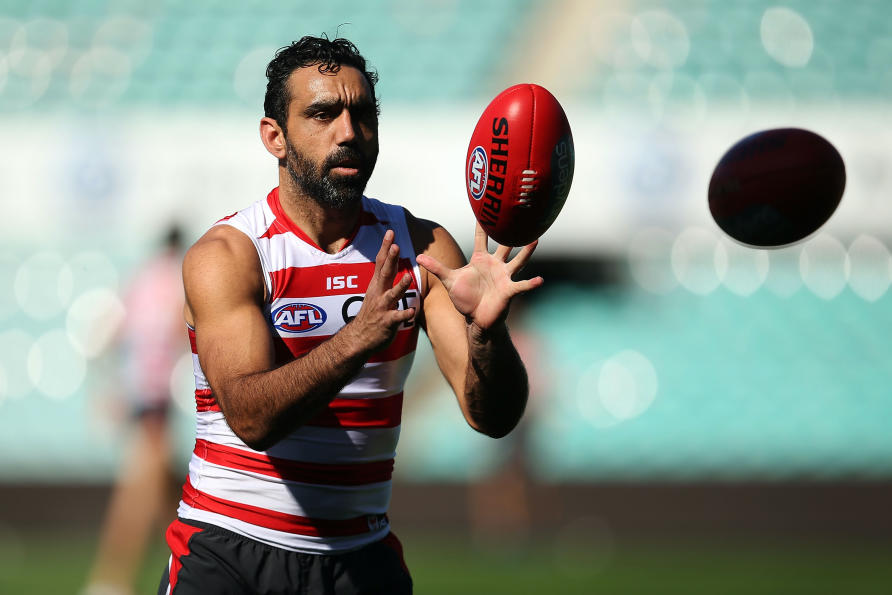 In my view, structural changes similar to those that have already commenced in higher education need to occur.
The Australian Rules Football industry remains a bastion of white middle-class male power.
The AFL lacks Indigenous voices at the most senior levels of its operations. AFL clubs continue to be similarly bereft of Indigenous administrators and support staff. The AFL also has an abysmal record of recruiting and retaining Indigenous coaches – whether they be senior or assistant coaches.
As long as Indigenous people remain locked out of off-field leadership roles – the extent to which the AFL claims to support reconciliation and anti-racism must remain a question mark.
Last weekend, that question mark took the form of Robert Muir.
Banner: Getty Images