Research helps wipe the slate clean
A pilot program the subject of MLS research, which sees financial counsellors embedded in the court to give immediate advice to those facing bankruptcy, is providing many with a fresh start
Bankruptcy.
It is a term and concept that often breeds fear and stress in those in debt.
However, a pilot program initiated by the Federal Circuit Court in Melbourne and using Melbourne Law School research is helping alleviate some of that stress and ensure smoother processes in bankruptcy cases.
Funded by both the Federal Government and the Court itself, the program sees financial counsellors embedded within the Court to provide advice to those facing bankruptcy.
The process involves debtors being able to obtain financial advice immediately while their matter is being heard, before returning to the court more knowledgeable about their options.
The program has proved a resounding success in its first 12 months, with matters being heard more promptly and a positive response from debtors, creditors, counsellors and the Court alike according to the MLS research.
Melbourne Law School's Professor Ian Ramsay, Associate Professor Paul Ali and Research Fellow Lucie O'Brien led the research that reviewed the project.
Commercial law expert Professor Ramsay says the idea behind the project is to provide financial advice to debtors who are at risk of being made bankrupt.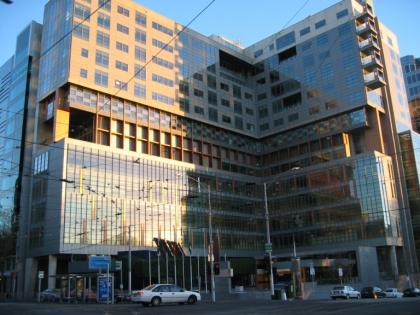 "The Court was facing too many situations where debtors were appearing before them, and many of them had very little understanding of the bankruptcy process, or of the consequences, and sometimes failed to comprehend that they actually had some assets they could sell to pay creditors and didn't have to be made bankrupt," Professor Ramsay says.
"The registrars who run the court's bankruptcy list were growing increasingly concerned that people needed practical financial advice about their options.
The program's success has seen it extended indefinitely, and there are discussions to expand it to courts in other states.
"What we can't tell is the long-term impact of having the financial counsellors there, but what we have seen is it being a positive experience for debtors, albeit in a stressful situation," Professor Ramsay says.
"We think it would be excellent if the program was not just extended on a pilot basis but embedded in the court processes."
Professor Ramsay stresses, though, that declaring bankruptcy is not necessarily a bad thing, and can often be the best result for an individual.
"It can have harsh consequences, but for a large number of people, bankruptcy may be the ideal outcome because it allows debtors to have a fresh start," he says.
"You may have unmanageable debts that you can't pay off which can be very stressful and one of the goals of bankruptcy law is to allow debtors to have a fresh start by wiping the slate clean for those debts that cannot be paid back.
"You're not under a pressing financial burden for the indefinite future, and you can start again. That's a very important concept that has to be explained to people considering bankruptcy."
The Consumer Action Law Centre and the Financial and Consumer Rights Council (Victoria) were also involved in the project.
Banner Image: Australian money. Picture: 99percentvisible.org