Russia's strange yet predictable election
As Vladimir Putin seeks a fourth term as President, should the West complain or just work with him?
Russians go to the polls this week to re-elect Vladimir Putin as President.
If that sounds like a foregone conclusion – well, it is. Russia does democracy differently.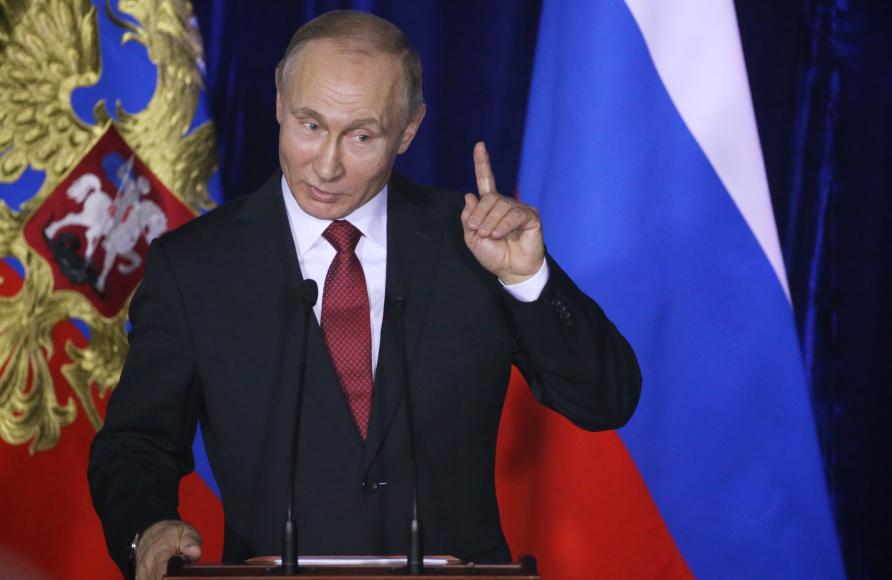 This election, the seventh since the fall of the Soviet Union, is less a battle of ideas, and more a battle of national pride; it measures the regime's rule and authority, not people power. The Russian's have a saying – "First ask God, then ask Putin".
If God doesn't deliver, Putin will.
And Vladimir Putin's campaign slogan is clear – "Strong President, Strong Russia" – if you don't support Putin, you don't support Russia. As part of this push, Putin has long created a narrative of a Russia under attack from the West. Humiliated by the demise of the Soviet Union, he has pledged to restore Russia as a world power.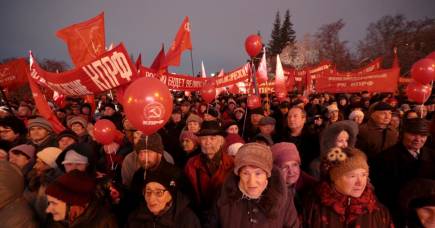 Some of this narrative has historical context. Russia was invaded by both Napoleon and Hitler, and suffered the most casualties during WWII. The threat of neighbouring Ukraine joining NATO, a Western alliance, in Russia's sphere of influence, caused a nervous Russia to support a 2014 rebel-led intervention in Eastern Ukraine.
By no coincidence, the election date coincides with the fourth anniversary of the annexation of Crimea on 18 March 2014. At the time, Putin's approval rating soared to almost 90 percent; helped by the fact that around 65 per cent of Crimeans are ethnic Russians and view the annexation as rectifying an error during the post Soviet split-up.
But Putin's approval ratings consistently hover around 80 percent. Just by way of comparison, Donald Trump's declining approval rating is around 40 per cent.
ON THE CAMPAIGN TRAIL
The election campaign has thrown up homophobic and sexist ads, the testing of new strategic nuclear-delivery weapons, and Putin deciding to abstain from the leaders' debate because he doesn't want to "nurture" his rivals. There are no significant opposition candidates or detailed policies to examine - the election is more of an administrative annoyance for Putin's leadership.
The aim of the election is simple: Putin needs to get re-elected with little fuss, no protests, and by a good margin. Some commentators have labelled the strategy the '70/70 rule' - aim for 70 per cent turnout with 70 per cent of the vote for Putin.
There are 110,000 million registered voters and turnout in the previous 2012 poll sat at around 65 per cent with Putin securing 63.6 per cent of the vote. However, this time apathy is strong. One poll suggested voter turnout could be as low as 58 per cent. Opposition leader Alexei Navalny, who has been barred from running, called for a boycott of the "sham" poll, which is expected to contribute to a lower than expected turnout.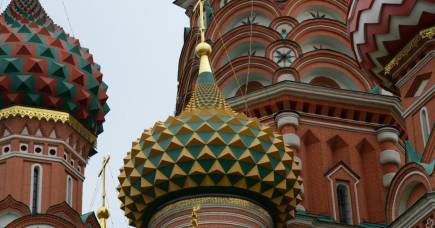 Candidates need only to secure an absolute majority of the vote (50 per cent or higher) to win the ballot outright - otherwise a second round will be held three weeks later.
Putin's control of Russia has been impressive for any leader. The 65-year-old has been in power since 1999, when he was appointed Prime Minister by Boris Yeltsin. He was President from 2000 to 2008, and again since 2012. He is now seeking his fourth term - which will extend to 2024. That adds up to almost a quarter century in power.
Putin was forced take a step down to the role of Prime Minister between 2008-2012 as Russian law prevented Presidents from serving more than two consecutive terms. Prime Minister Dimitry Medvedev held the office of President until Putin was re-eligible. In the interim, terms were also extended from four years to six years.
But Russia isn't alone in extending terms. This week, China's leaders removed a similar law which now allows the President to serve indefinitely. It's worth noting that both Britain and Australia also have no limits (and technically the Head of State, the Queen, is unelected and has the job for life).
But, now that China has removed this cap, Russia watchers are waiting to see if Putin also seeks to remove them altogether, so he could also rule indefinitely.
ELECTION ADS BUT NOT AS YOU'VE SEEN THEM
To increase turnout, several viral election ads appearing online have given the election colour, controversy and cynicism.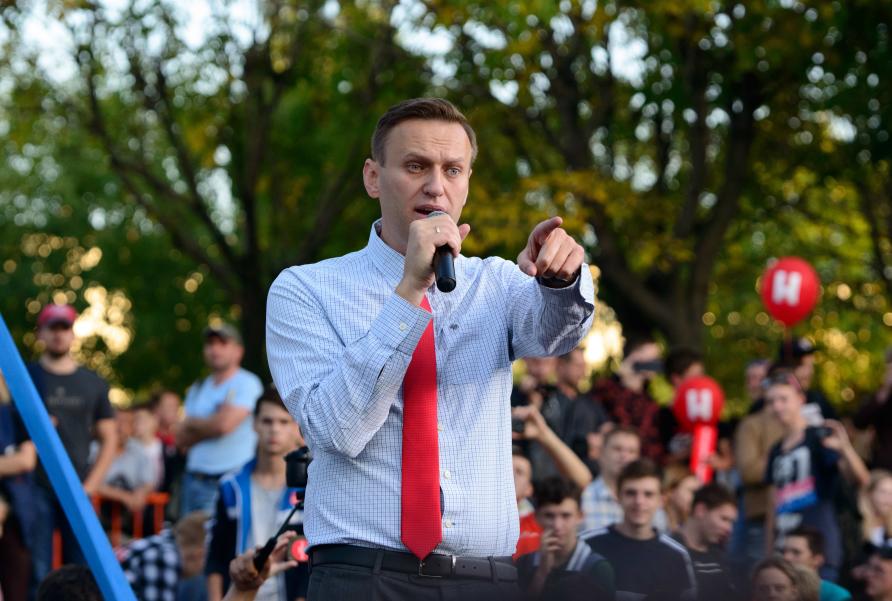 One ad presents a faux dystopian future by warning Russians that failing to vote will lift the age of military conscription to 60, and a new new 'gay-friendly' law means that Russian families must host gay people in their homes.
Meanwhile, in men's magazine, Maxim, an overtly 'sexy' photo shoot included lingerie clad models provocatively positioned around a mock polling booth. The Editor of Maxim says a private client paid for the erotic shoot last year.
Another ad shows a young couple in a nightclub romantically embracing. The young woman refuses to have sex with the young man because he did not vote.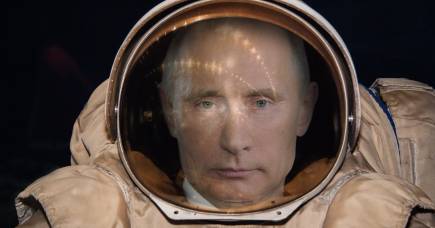 And another features a heavily pregnant woman jumping into a taxi and urgently shouting directions to the driver. However, the destination is not the hospital - she leads him to the polling booth where she proudly votes before the 8pm cut off time.
Although none of these ads are officially government sponsored, some analysts say the quality of the ads suggest it was funded by government sources to encourage a higher voter turnout which would, in turn, contribute to making the poll appear more legitimate.
LET RUSSIA BE RUSSIA
So Putin is destined to rule Russia for at least another six years. What should Western powers do?
Well, not a lot.
Former US President Barack Obama was criticised for being "weak" on Putin – not showing force when force was due. But doing little is actually strategically smart.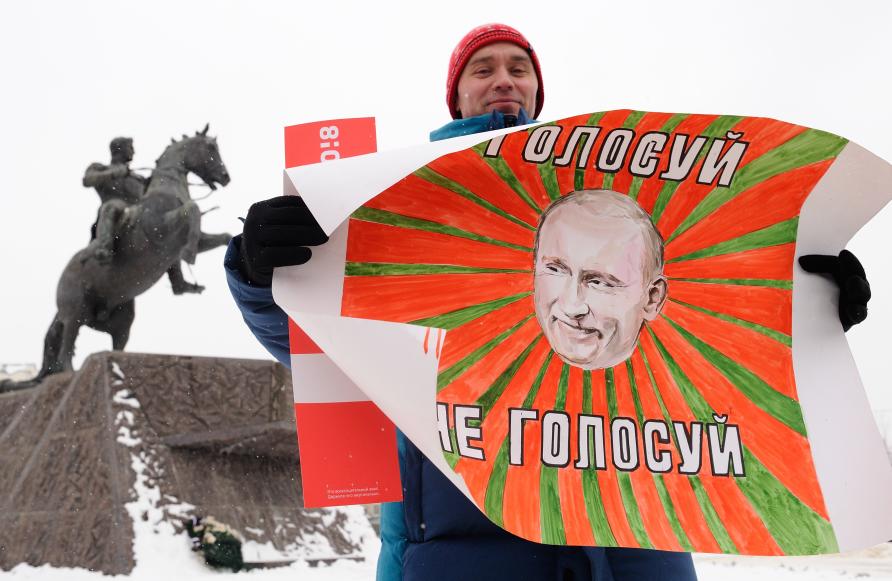 Russia has meddled in the 2016 US election, and intervened militarily in Crimea, Ukraine, and more recently in Syria. Clearly actions like this are a concern for democracy and international order. But these examples can be seen as desperate attempts by Russia to remain relevant and project power globally.
However, Russia's institutions are weak, and this will keep Russia weak in the long term.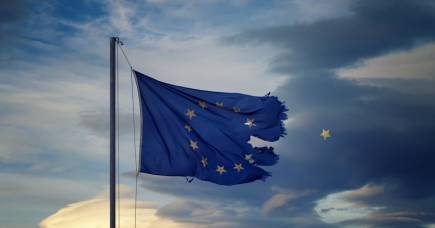 Putin is a cunning leader – well calculated and predictably stable. This makes it easier to work with and understand Russia. In fact, there are other world leaders who currently pose a greater risk to global security.
Last week's announcement from US President Donald Trump on imposing tariffs on steel and aluminium imports is already beginning to shake the global economy.
Ultimately, though, the Russian election is a matter of perspective. For many, the election further cements Russia's autocratic rule. For others, it champions Russia's patriotic progress.
For Putin, the outcome is clear: his mandate endures.
Banner image: Shutterstock