Scaling up efforts to tackle male self-harm
Men and boys account for 75 per cent of deaths from suicide, making them a key group for interventions, but an expanded national effort to prevent suicide demands that we have evidence of what actually works
"It's great to get my feelings out there and it's good to have someone listen sure… but it doesn't really help you day to day, doesn't help you change your lifestyle patterns… the next day you sort of go, 'what am I actually supposed to be doing?'"
This is Sean*– a man with a history of depression talking to a researcher about his frustration with what he found was an unstructured therapy session.
He goes on to say: "I wanted homework to do, give me paper, something I can take home and work on, a particular technique to practice.... (I) wanted someone to give me the tools to fix it basically."
Understanding the frustration of men like 'Sean' could well be crucial for the Australian Government's push to to reduce suicide rates. Some 3,000 Australians take their own life every year and it is the leading cause of death among young people.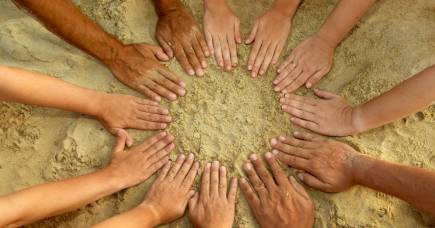 But reducing suicide is also a particularly male challenge ­– men and boys account for a massive 75 per cent of deaths from suicide.
"If we are to make significant reductions in suicide rates we need to address what's happening among men and boys," says Professor Jane Pirkis, Director of the Centre for Mental Health at the University of Melbourne.
The economic and social hardship brought on by the COVID-19 pandemic only makes the need for reaching men early with effective interventions more urgent.
Professor Pirkis says there is evidence that the risk of suicide is heightened by the fallout of economic downturns like unemployment, while social distancing restrictions imposed to combat the virus can leave people isolated and disconnected, increasing the risk of stress, anxiety and depression, and other mental health problems.
In July, crisis help service Lifeline reported a 22 per cent increase in calls from Victoria amid the state's extended lockdown following a second wave of infections.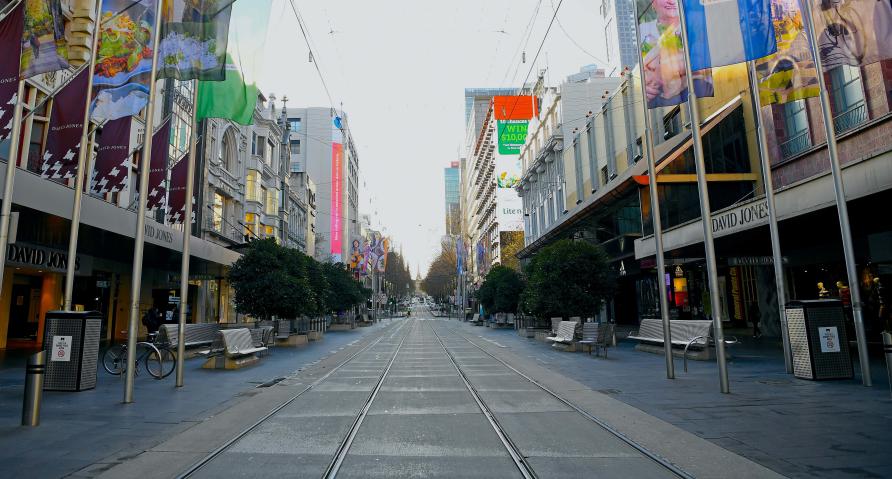 "We know that the risk factors for suicide are likely to be heightened by the pandemic, so in the immediate term we need to address these "upstream" issues with policies like effective income support for people," Professor Pirkis says.
"But we also need to scale up effective interventions."
That includes interventions to both address what it is about males that may be making them vulnerable to suicide, as well as to ensure the mental health system is adequately tailored to respond to the needs of men and boys. "We need to tackle it from both ends."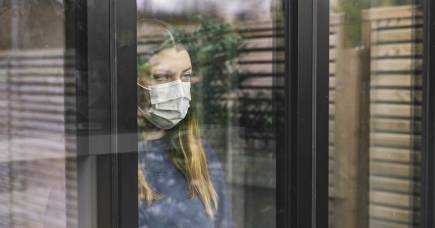 There is substantial evidence that men and boys who are socialised with a particularly rigid traditional masculinity can be their own worst enemies when it comes to looking after their mental health.
While virtues that fit this version of masculinity like self-reliance and stoicism can help people cope better with adversity in certain situations, they may also discourage some men from reaching out when they need it most, says Professor Pirkis.
Her own research has highlighted a link between increased risk of self-harm and a man's strong sense of self-reliance, suggesting that we need initiatives and programs that can encourage these men, and the men around them, to recognise there is no shame in not always being on top of things.
One example is the 2016 Man Up documentary that Professor Pirkis developed with Heiress Films. Her randomised controlled trial of Man Up showed that watching the documentary increased the likelihood that men would take positive action to address their mental health if they weren't travelling so well.
But she says feedback on the documentary also highlighted the need to look at whether the health system is offering men what they want and need.
Clinical psychologist and researcher Dr Zac Seidler says a look behind the suicide numbers confirms that the problem isn't just about some men being reluctant to seek help.
Research suggests around 60 per cent of people who take their own life had in the previous 12 months sought help for their mental health, whether it was consulting a general practitioner or a specialist.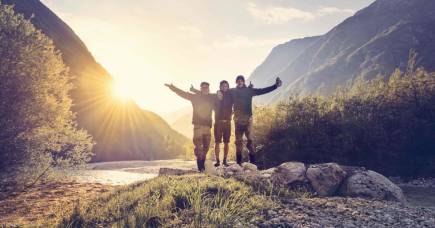 Given the prevalence of men in the suicide figures, Dr Seidler says it's clear that many men are seeking help but are still "falling through the cracks."
"The mental health conversation needs to include looking at how we help men as they are, so that we can empower them to look after themselves and each other in a way that makes sense of the way they are socialised and they see themselves," says Dr Seidler who works at youth mental health research group Orygen and the men's health organisation Movember.
He says research suggests that many men tend to ask less questions when interacting with clinicians and can be less forthcoming. The challenge then he says is to look how clinicians themselves can better engage with men.
"If a man comes across as angry or irritated to a clinician it may simply be their way of expressing distress and a sign of depression," says Dr Seidler.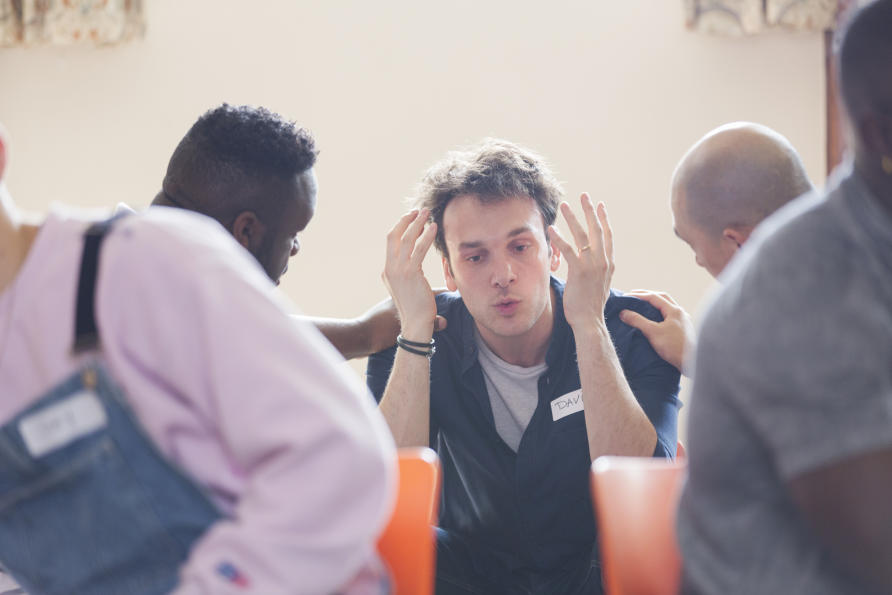 There's evidence also that some men, like 'Sean' for example, need to feel a sense of autonomy or control in being involved in solving their own mental health problems and be offered useful 'tools' to go off and do the hard yards between sessions.
But when it comes to knowing what "tools" actually work – whether it is approaches that can better engage men or encourage them to seek assistance – Professor Pirkis says we just don't know for sure and it's time we move beyond stereotypes and assumptions.
And that is a problem when it comes to scaling up interventions – policy makers need to be confident that a program can be effective.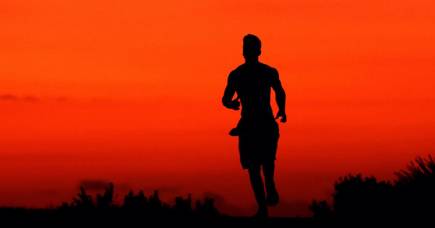 To address this Professor Pirkis is leading a team of researchers from several universities, including Dr Seidler, to assess seven different interventions by randomised controlled trials.
This is one of the most scientifically robust ways to test if something works and involves comparing the results for men and boys involved in an intervention to those who didn't receive the intervention. Results will be measured using recognised psychological surveys.
The $A5.6 million project – funded by the Australian Government's Million Minds Mental Health Research Mission – will cover interventions aimed at encouraging men to seek assistance if they are struggling.
These include four existing workshop/training initiatives (Ahead of the Game, Breaking the Man Code, MATES in Construction, and Mental Health First Aid delivered through Men's Sheds), as well as a specially developed media campaign.
The project will also assess the effectiveness of a training program for clinicians developed by Dr Seidler that aims to help health professionals better engage their male clients.

Finally, crisis support service Lifeline will develop an experimental male-focused service that Professor Pirkis and her team will be able to assess in way that respects the anonymity of callers.
Anna Brooks, the National Manager of the Lifeline Research Foundation, says demand for Lifeline's services are up by about third in the wake of COVID-19 and the devastating summer bushfires, but that an ongoing issue is that female callers traditionally outnumber male callers.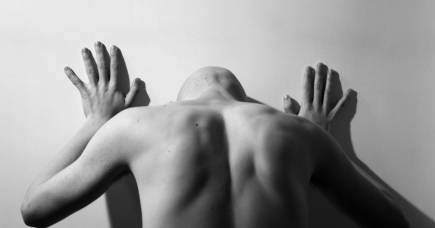 "We are looking at options including being able to have callers routed to a male supporter if they request it, as well as having some male-focused messaging and giving our supporters training specific to interacting with male callers," says Dr Brooks.
Professor Pirkis says the project is a unique chance to bring the male mental health sector together. "We've been blown away by the enthusiasm out there to be involved."
"The sector has been working hard to develop programs and interventions because we just can't sit on our hands and do nothing given the ongoing crisis, but this is an opportunity to bring that work together and rigorously evaluate it.
"We are going to do a series of trials and then use that data to look at what works and how we can cost effectively scale up effective programs," Professor Pirkis says.
Dr Seidler knows first-hand the crucial importance of evidence when talking about future funding with policy makers. "When I've talked to ministers about what I want to do they've said, 'great idea, now prove it.'"
"If we are going to gain traction for the programs and initiatives that can make a real difference then we need to be able to give policy makers gold standard evidence."
"This a huge opportunity. We are dealing with a catastrophic problem, but at the end of four years we are going to have knowledge about what actually works, that may have otherwise taken 20 years to compile."
* Not his real name
Beyond Blue Coronavirus Mental Wellbeing Support Service - 1800 512 348 or coronavirus.beyondblue.org.au
Lifeline - 13 11 14 or lifeline.org.au
Banner: Getty Images