Shock of new media shakes policy landscape
Technology has given consumers access to an unprecedented amount of information, but sustaining quality remains the challenge
In the third episode of The University of Melbourne's monthly podcast series The Policy Shop, Vice- Chancellor Professor Glyn Davis will discuss the Government's proposed changes to media laws and the broader role of government and public policy in media regulation and broadcasting. He is joined by Swinburne University media and communications expert Professor Jock Given and the University of Melbourne's Director of the Centre for Advancing Journalism, Dr Margaret Simons. The episode will be available on iTunes from April 18 and streamed on the Policy Shop channel here on Pursuit.
Here we set the scene.
By Andrew Trounson
When media executives fret about new car technology coming down the pipe, the phrase "digital disruption" has about as much punch as a 19th-century swear word – maybe "digital hurricane" cuts it.
What is coming is the connected car, in which Internet access on wheels will eventually become standard. At a stroke it will end the behind-the-wheel dominance of broadcasters using traditional licensed radio signals and open a new front for digital audio. Apple and Google are already jockeying for this new space.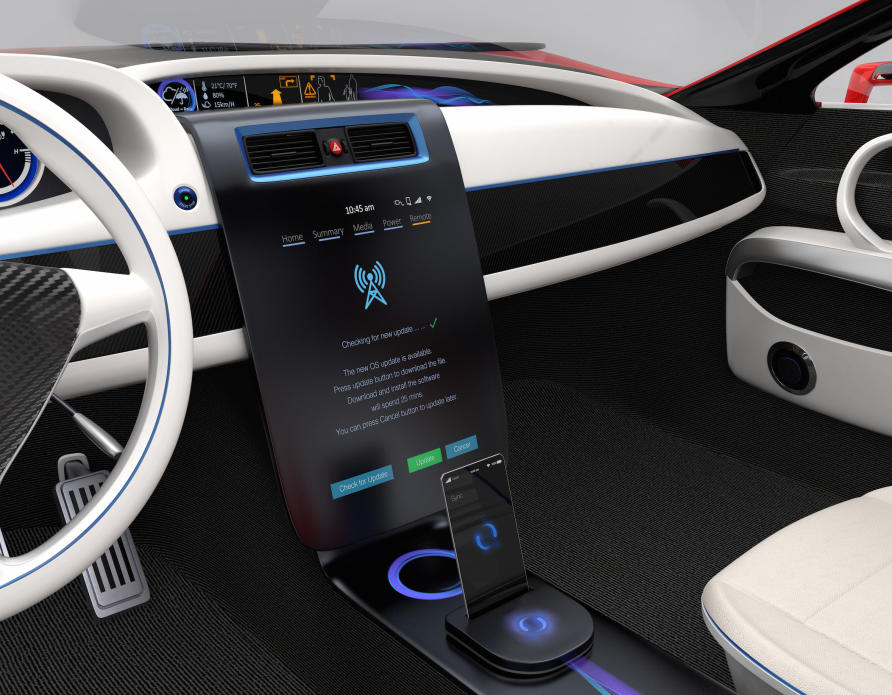 It will be the latest body blow to the owners of traditional media distribution, whether it is printing presses, TV signals or radio waves. The Internet is progressively smashing traditional media business models as advertising margins shrink and control over distribution erodes. Everyone is invading each other's turf.

People are more connected to information and each other than ever, and the digital world is making possible huge wins for journalism such as the Panama Papers. At the same time media companies are cutting back on staff in response to thinner advertising margins, raising concerns about the future quality and diversity of news.
In this fast-moving environment Communications Minister Mitch Fifield has proposed scrapping some key ownership restrictions that cover traditional print, radio and TV platforms. He argues the restrictions are "cast iron shackles" on competition that are putting traditional Australian media companies at a disadvantage to digitally dominant foreign entrants such as Google, Apple, Facebook and Netflix.
The Government is proposing to scrap the 2-out-of-3 rule that limits ownership in a market to just two of the three regulated platforms – TV, radio and newspapers. It will also scrap the "reach" rule that limits control of TV licences to a maximum audience of 75 per cent of the population.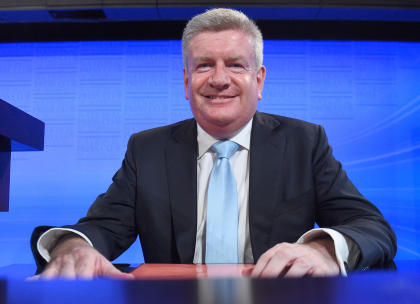 However, it is keeping requirements that there must be at least five independent voices in metropolitan radio licence areas and four in regional areas. To allay concerns that regional content could be threatened by the resulting consolidation, the Government is proposing to increase local content requirements.

The changes are expected to trigger a round of takeovers as local proprietors seek efficiencies and new markets. But whether the changes are the right solution is being fiercely debated amid worries about diversity and local content.
Here we tap into four important voices in the debate.
The new media entrepreneur
Ed Hooper can't wait for the arrival of the connected car. The co-founder of Melbourne-based digital podcasting services company Omny, he is positioned to benefit from the continuing breakdown of distribution power in the media and optimistic about what it will mean.
"In the future what is going to matter is having great content, not owning distribution," Mr Hooper says.
"At the moment there are all these niches that aren't represented at all in the mainstream media that are now going to have a much better go and there will be a far broader and richer cross-section of content.
"Print, TV and radio are all entering each other's territory. The infrastructure you needed like TV or radio broadcast or your printing press won't be needed in the future."
Omny came out of the University of Melbourne's business incubator the Melbourne Accelerator Program. Its business model focuses on offering services to providers of spoken audio to maximise on-demand distribution opportunities across the Internet. These services include storage, editing and analytics as well as software that can automatically capture content that can then be uploaded and re-purposed through websites and social media.
Mr Hooper is in no doubt current laws are out-dated. In a world where digitisation and the Internet means providers are all competing across multiple media, he says the 2-out-of-3 and reach rule makes no sense and makes it difficult for media companies here to compete with foreign entrants. He argues the availability of overseas offerings means concerns about ownership concentration aren't as relevant as they were.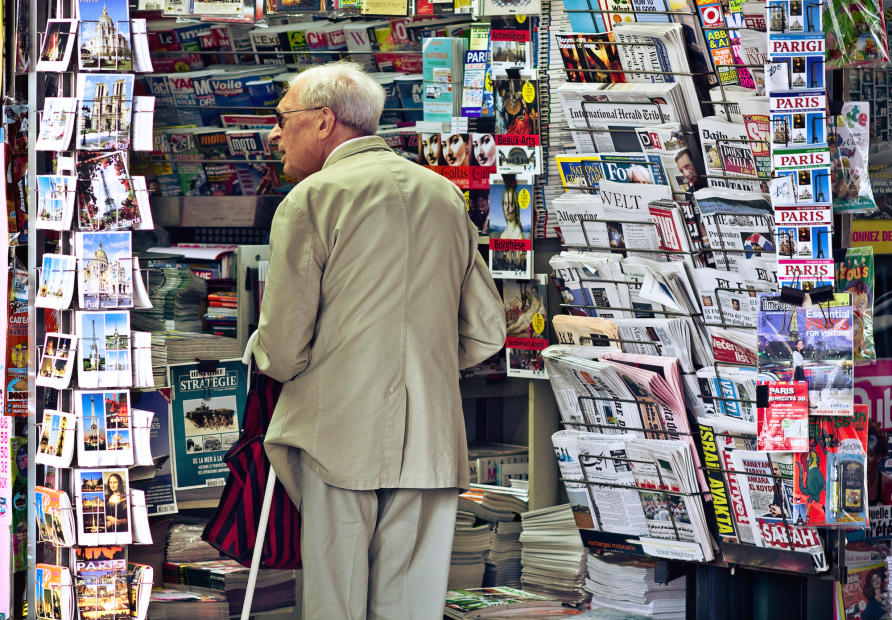 "In a traditional media landscape ownership does matter, but with the floodgates being open to the whole world it isn't such a big problem because there will be so many overseas options," he says. "Almost anyone can become a media company now."
The focus of government, he argues, has to be on areas such as consumer classifications on content and ensuring that Australian content isn't swamped by foreign offerings. He says regulation is needed to ensure the big foreign providers are made to pay their share of tax and are subjected to local content requirements. Regulation of the myriad small providers will be difficult and maybe impossible, but Mr Hooper argues it should be possible for government to impose requirements on big foreign players such as Netflix.
"It is no good to us if we are seeing content being made in a few big offshore markets and that same content being sent out to the whole world. We do need local content," he says.
The Journalist
For veteran broadcast journalist Jim Middleton the big challenge is how to sustain quality and diverse journalism when advertising revenue is falling and subscription models are under pressure from free content.
"What is happening now has the potential to completely smash existing institutions and what they bring, and I don't know how you sustain quality journalism in that context without perhaps benefactors," he says.
The Guardian in the UK has long been supported by the Scott Foundation, but the precariousness of relying on benefactors was highlighted in 2014 when Sydney-based new entrant The Global Mail closed after just two years. Founded by wealthy Wotif.com founder Graeme Wood, the enterprise couldn't find a sustainable model once Mr Wood withdrew his philanthropic funding.
A former ABC correspondent and now with Sky News Australia, Mr Middleton is sceptical of claims that easy access to the diverse news sites offered by the web means people are necessarily better informed.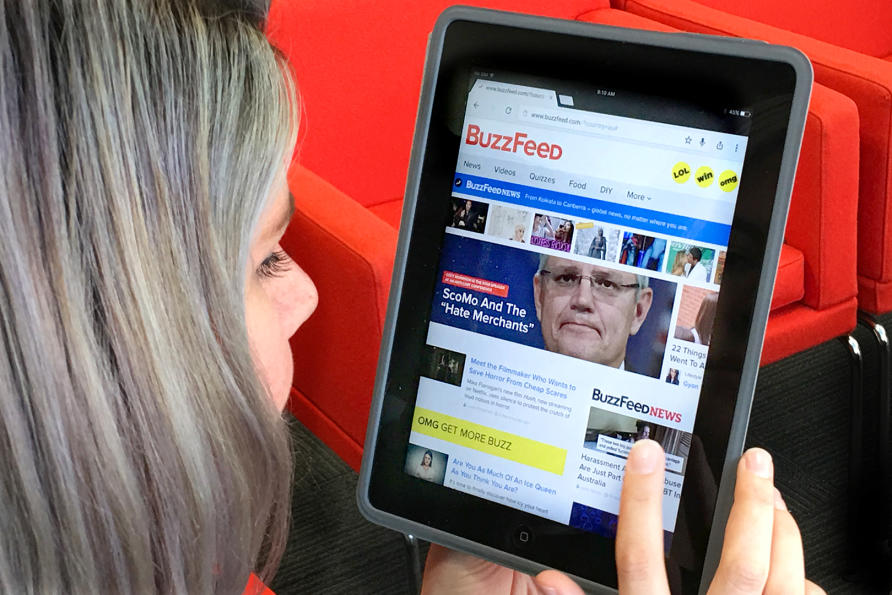 "People say that with the Internet consumers have access to more information than they ever had. But that is only true on one level. They may be getting the breadth but the question is are they getting the continuing depth?"

The problem, he says, is compounded by the ability of people to use the web and social media to funnel their media consumption based narrowly on their own interests and biases. He points out that one of the key virtues of traditional newspapers was the ability to encourage people to read articles they didn't know they should be reading.
"You wonder whether the digital world is like a giant feedback loop that in a sense narrows what people see because they see only what they want to see," he says.
Mr Middleton, Vice-Chancellor's Fellow at the University of Melbourne, says he is broadly in favour of the Government's changes, arguing they are a pragmatic response that should help media companies here better compete and sustain their journalism, even if the price may be more concentrated ownership. "The brutal reality is that without change the possibility is that there will be no local content except the ABC," he says.
A properly funded ABC is, counter-intuitively, more important in these circumstances.
He also believes that given competition from the Internet there is a strong case for reducing some of the fixed costs faced by traditional players. He argues that the cost of TV licences needs to be reduced as well as the transmission costs faced by public broadcasters such as the ABC and SBS.
"In democracy you can't have too much pluralism, you can't have too much debate. The more there is the more likely it is that people will be better informed," he says.
The MEDIA EXECUTIVE
Former News Corporation and Foxtel chief executive Kim Williams says media law based on platforms and ownership restrictions is hopelessly out of date and needs to be junked.
He wants regulation to be reframed around the interests of consumers. He says the Government's proposed changes don't go anywhere near far enough in freeing up a market that has been turned on its head by the Internet. In particular, he slams current anti-siphoning rules that provide exclusive coverage of sports events as anti-competitive.
"It is extravagant of the Government to claim these are really substantial resets in terms of our regulatory and policy landscape, because they aren't," he says.
"Most of our legislation in broadcasting is about protecting free-to-air broadcasters from competition. It isn't about encouraging new entrants, encouraging a level playing field, or recognising that the world is a very different place from the early 1990s when the legislation was set."
Mr Williams says the woes of traditional media companies are self-inflicted because they failed to adapt to the Internet and digitisation. Rather than lobbying for protective laws, he says media companies need to get on with innovating because others are already doing it.
"The fact that the media spent 20 years pretending the Internet didn't exist is frankly irrelevant. They now realise it is the whole being of human exchange. But they have to figure it out and that is a messy business. It is risky and it involves making big calls. But that is business," he says.
He argues the focus of government policy should be on enforcing effective competition law in the sector and intervening with incentives or direct investment when it comes to fostering local and niche content.
"The role of government isn't to prefer one proprietor over another, or one technology over another, or one set of interests over another – it is to create an open and competitive framework where competition is reinforced vigorously, and where there are incentives to deliver outcomes that are in the interests of consumers such as fair and reasonable news services and content that is relevant to Australians.
"Those that provide content that people want will prosper, and those that don't, won't."
The Academic
University of Melbourne media academic and journalist Andrea Carson argues the big policy challenge is promoting a diverse and high-quality media at a time when traditional business models are failing. She warns the proposed changes don't address this issue and are likely to make it worse by encouraging further ownership concentration and less diversity.
In a market already dominated by News Corp and Fairfax, Dr Carson says scrapping 2-out-3 will only further concentrate ownership. And while she agrees the reach rule is out of date in a world of Internet streaming, she says simply removing it will just open the way for the metropolitan TV licence holders to take over their regional affiliates to seek efficiencies, while the affiliates will stand to benefit from higher valuations.
"Australia has the most concentrated media of any developed democracy. If you give the owners more control of the market it isn't going to do the readers or consumers any favours," she says.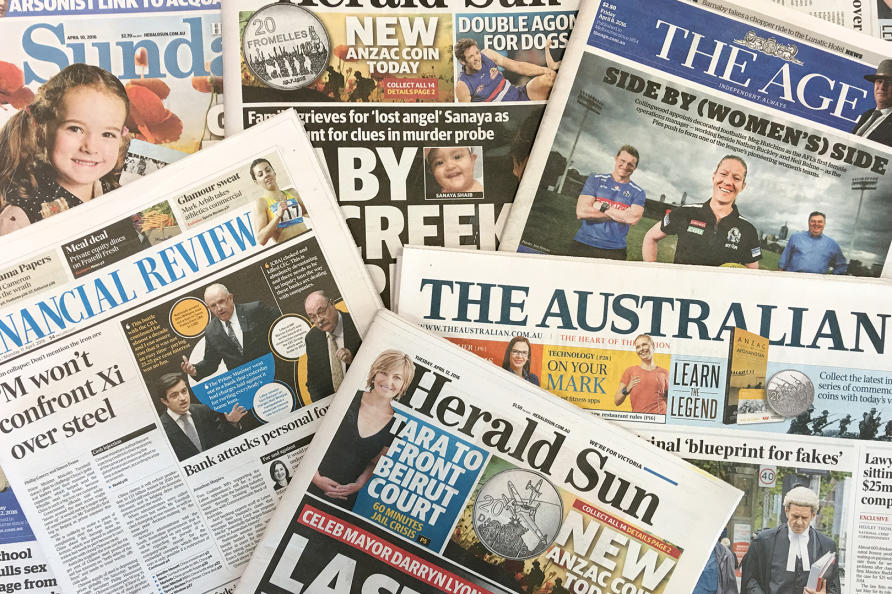 "Whenever there has been any major media reform in Australia it is the large companies that have benefitted from it, not the audience or the consumers."
Dr Carson fears the inevitable further consolidation of the sector will reduce diversity because the big media companies, driven by commercial imperatives, will chase mass audiences rather than invest in niche markets like regional news.
"These companies are going to focus on servicing mass audiences and generating clickbait rather than serving niche markets," she says.
While the Government is increasing minimum local content requirements, Dr Carson is unconvinced they will be significant or effective enough. She believes for example that defined areas are too large such that what may be relevant content in part of the area is irrelevant in another part.
She is sceptical, too, of government claims the digitisation of media means diversity is guaranteed by Australians being able to access news from around the world through the Internet. She argues it is all very well that people can access news outlets such as Al Jazeera and The New York Times, but it is unrealistic to believe these global players will be interested in local and regional news that is crucial to underpinning an informed democracy.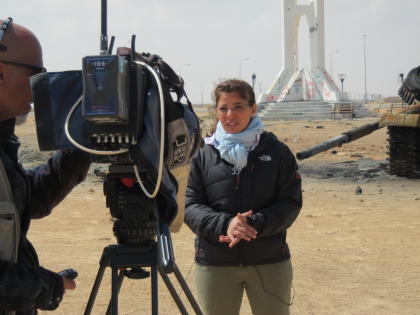 "The idea that we are in a global sphere and you can cherry-pick information from anywhere is true. But it is like drinking from a fire hose – you don't get much of a mouthful," Dr Carson says.

Nor does Dr Carson believe the increasing number of news providers is a serious challenge to established players News Corp and Fairfax in the local news market. She warns that many of the new players are simply aggregating existing news rather than producing it themselves.
At the same time in a fragmented communications space, political parties and lobby groups can be expected to continue to rely on the big media players to get their messages out rather than grapple with an increasing array of outlets.
"This is why TV and print are still vastly important even though their business models are in trouble, because they are still a large single audience," she says.
Banner Image: Shutterstock