Should foreign countries intervene in civil wars?
Awarded a prestigious Australian Research Council Laureate Fellowship, Professor of Law Anne Orford will spend the next five years exploring this thorny global issue
You only have to turn on the nightly news to see that the world is experiencing a period of revolutionary upheaval. Entrenched regimes have been toppled throughout North Africa and the Middle East. Refugees from civil wars in Syria and Iraq are seeking shelter in neighbouring countries. Russia is flexing its muscles in Ukraine and beyond. Now, the emergence of ISIS seems set to redraw existing borders and, in the process, set the world's teeth on edge.
Dramatic events such as these challenge the very foundations of the traditional international legal order governing foreign intervention in civil wars.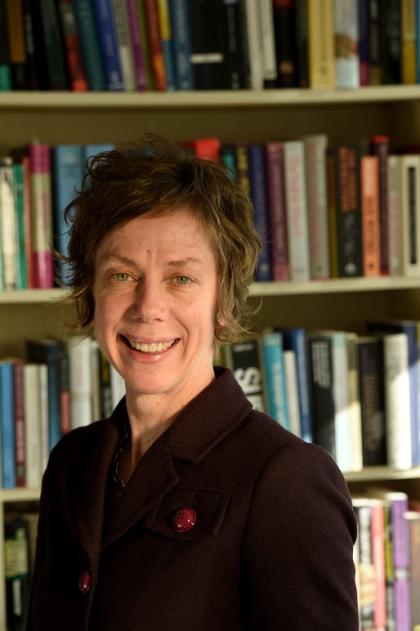 The awarding of a prestigious Australian Research Council Laureate Fellowship to University of Melbourne researcher, Anne Orford, offers a response to that challenge.

Professor Orford will use the $A2.5 million fellowship to explore the complex legal issues surrounding intervention by external actors in civil wars.

As current debates about the legality of interventions in Iraq, Syria, and Ukraine make clear, the question of whether and under what conditions outside actors can intervene in civil wars is an urgent one.
"This project will develop the new legal concepts and frameworks that are needed to respond to the fundamental challenges posed by growing foreign involvement in civil wars," says Professor Orford.

She argues that since the early 1990s the meaning and scope of the non-intervention principle has been unsettled by the emergence of norms and practices designed to protect civilians and fight terrorism, and by increasing economic and political integration.
"There has been enormous pressure to rethink the bases on which external actors can intervene in support of rebels or other parties to a civil war," she says.
Professor Orford appreciates that most people think it would be easy for a lawyer to say whether it's lawful for a foreign country to intervene in support of parties to a civil war.
To refute this misconception she explains that, because international law is a customary law system, such principles can – and do – change over time. The difficulty, she says, is in extracting customary law from states' practices in such a rapidly changing and contested field.
Professor Orford points to an historic ruling by the International Court of Justice to show how the principle of legal intervention in civil war has been interpreted in the past. This concerned the legality of US military and paramilitary activities in and against Nicaragua, including recruiting, training, arming, equipping, financing, and supporting the armed opposition (commonly referred to as the contras).
"In 1986, the ICJ was asked to rule on the case concerning military and paramilitary measures in and against Nicaragua," says Professor Orford.
"The Court famously held that US assistance to the contras was a breach of the principle of non-intervention which involved the right of every state to conduct its affairs without outside interference, and that an alleged right of intervention could not find a place in international law."
The ICJ also addressed the question of humanitarian assistance.
"The Court said that providing humanitarian assistance during a civil war was not unlawful intervention as long as it was non-discriminatory," says Professor Orford. "But that providing humanitarian assistance to just one side in a civil war would breach the principle of non-intervention."
In the current international political landscape, where foreign actors can be seen to have exacerbated civil wars being waged in countries such as Iraq, Syria, and the Ukraine, the question of legitimate iternvention is of intense and immediate concern to policy makers, academics, parliamentarians and the general public.
"Often international lawyers are asked to offer legal responses in a very rushed and ad hoc fashion as a new crisis erupts," says Professor Orford. "The funding of this major five-year project will provide me and my team with the much-needed time and resources to evaluate whether and if so, how, the law needs to change.
"The stakes are high for those who live in countries engulfed by wars, for refugees seeking protection, and for countries like Australia deciding whether they can and should provide humanitarian or military assistance."
Banner image: Australian soldiers assigned to Task Group Taji demonstrate proper weapons handling techniques during the beginning stages of urban operations training at Camp Taji, Iraq, Aug 1, 2015. Published under Creative Commons