Southeast Asia matters to Australia
Presenting both opportunities and risks, it's in Australia's national interest to engage strongly with Southeast Asia or risk a hole in its Indo-Pacific strategy
Southeast Asia has been one of Australia's highest foreign policy priorities since as early as the 1940s, but it has been difficult to achieve the sustained attention the region deserves.
While there are strong government links, at other levels the metrics are concerning. From trade to language learning and public engagement – there is ample room for growth in Australia's engagement.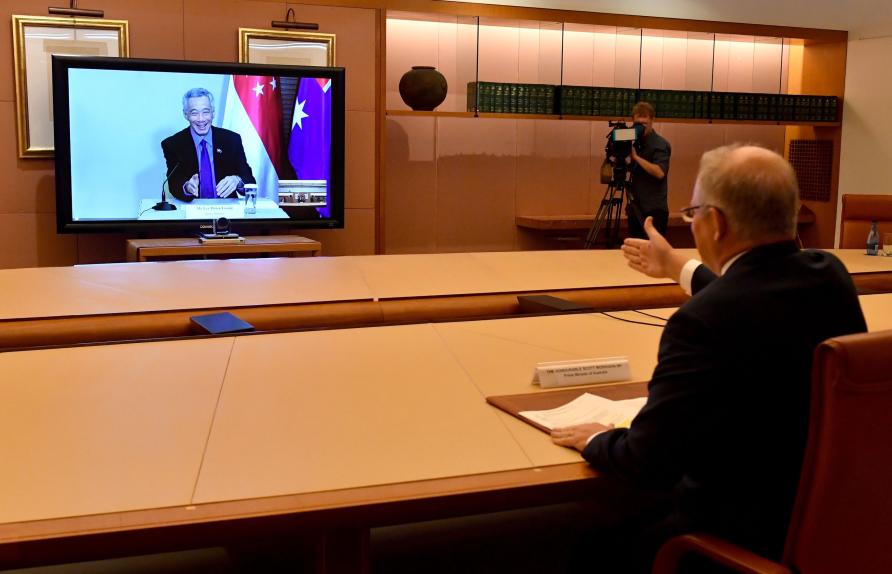 Current geopolitical and geoeconomic trends provide a window of opportunity, with Southeast Asia a focus of attention for Australian decision-makers.
Right now, there is the potential for a step-change in relations.
But to achieve this, Australia needs a new vision for its engagement with Southeast Asia that extends across government and society.
A recent report by the Asia-Pacific Development, Diplomacy & Defence Dialogue (AP4D) explains why Southeast Asia is crucial for Australia's security and prosperity.
While, as a country, we can't be equally concerned with all regions, Australia must engage strongly with Southeast Asia or risk a hole in the middle of Australia's Indo-Pacific strategy.
Australia should be motivated by risk
Many of the traditional and non-traditional security threats to Australia either emanate from or transit through Southeast Asia, part of the immediate region prioritised by the Australia Defence Force's geographical focus in its Defence Strategic Update.
The region is highly susceptible to the effects of climate change, including climate migration and refugee flows, with profound implications for emergency services, community resilience and food security across the region.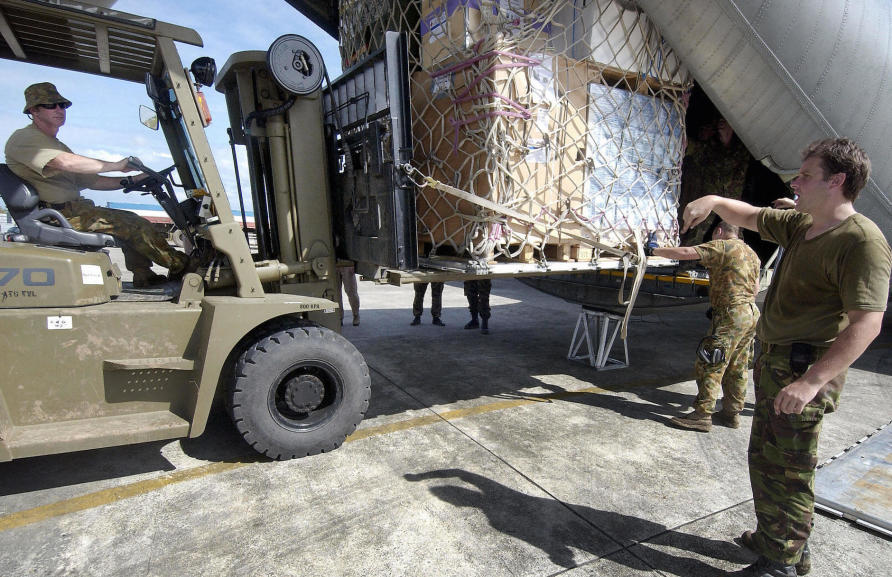 This alone will potentially lead to the Australia Defence Force being called on more often as a first responder in disaster relief operations.
Rising authoritarianism is challenging governance across the region, causing civil unrest and instability.
There's also a danger that Southeast Asia's pandemic recovery will be uneven and protracted. The region remains vulnerable to the medium and long-term impacts of the pandemic that will continue to exacerbate issues of poverty, climate resilience and inequality.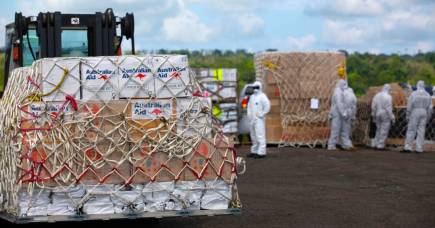 A sustained economic downturn will have far-reaching consequences for social cohesion and stability. Countries riven by income inequality are vulnerable to social unrest, ethnic tensions and extremist movements.
And a region that is pandemic-ridden and unstable is detrimental to Australia's security.
Shared prosperity and influence
At the same time, Australia has real opportunities to benefit from the successes of Southeast Asia.
If Australia is strongly integrated with the region it will benefit from Southeast Asia's dynamism and growth, with a material impact on Australia's economy, job creation and welfare.
In particular, Australia can be part of the region's green economy transition as a renewable energy superpower. Australia has a major competitive advantage due to its significant renewable energy resources that positions it well to continue to support Southeast Asia's energy needs.
As Southeast Asian economies continue to grow, the region will also have increased diplomatic influence, making regional countries attractive and useful international partners.
Australia wants to be integrated with a part of the world that is growing in its influence.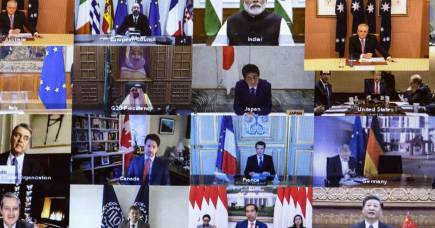 From helpful outsider to invested insider
Both risks and opportunities mean that Australia has a stake in the future of Southeast Asia. It is in Australia's national interest to have safe and prosperous countries in its immediate region.
Australia should view itself as an invested insider, rather than a helpful but somewhat detached outsider. It needs to anchor its engagement in a strategy of shared interests and align with Southeast Asia's priorities.
This means framing Australia's engagement with Southeast Asia as valuable in its own right, not just through the lens of geostrategic competition. It means making sure Australia is not perceived as primarily self-serving and that it presents itself as an active and engaged partner in a mutually beneficial partnership of equals.
Because Australia is not a dominant actor in Southeast Asia, Australia also needs to identify the best avenues to maximise its influence to shape trends in the region, leveraging its expertise and experience to add value to existing local and regional initiatives and bodies.
Thoughtful investments can act as a catalyst or provide a nudge in a positive direction to contribute to Southeast Asia's success.
Whole-of-government and whole-of-nation
To achieve this vision, Australia must be willing to invest the necessary resources to maintain its status as a trusted and influential partner to governments, civil society and businesses in the region.
At the government level, this means recognising the need to apply all arms of statecraft in engaging with the region.
The region's priorities – growth, human security, health, education, governance – are not issues for just one part of government alone. This means Australia needs to fund and respect development, diplomacy and defence for their distinct roles – and effectively coordinate the activities of each to support of common strategic objectives.
But this is not just a job for government.
You'll find most of those who get the importance of Southeast Asia at government level. For example, the opposition took a strong Asia policy to the last election and the Morrison Government has made significant investments in this area.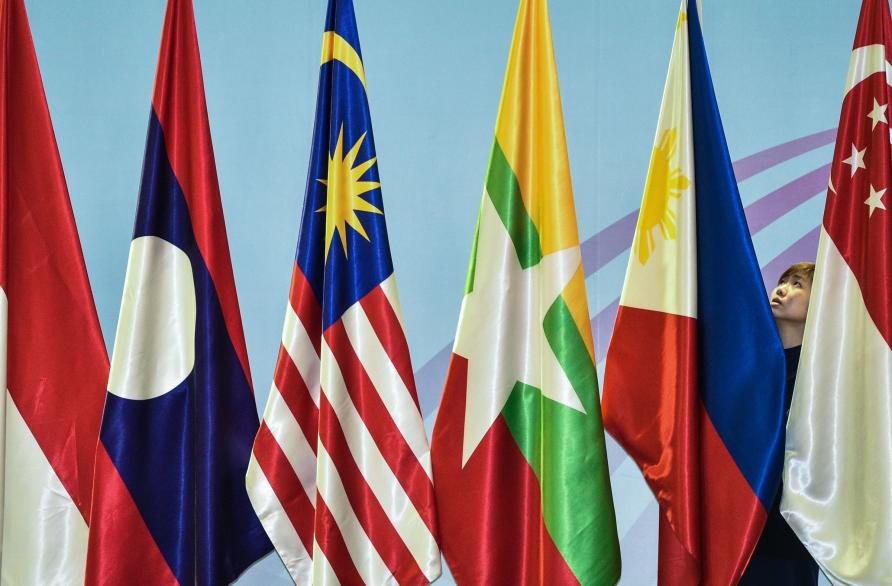 Beyond government, Australia needs a whole-of-nation approach that builds a common vision across Australian society.
This requires a narrative that galvanises and inspires business, civil society, education and more to see Southeast Asia as important to Australia's future and prioritise it accordingly.
Only then will we realise the potential of being an active and engaged partner in a shared future.
Melissa Conley Tyler is the program lead of the Asia-Pacific Development, Diplomacy & Defence Dialogue (AP4D). This article draws on a report published by AP4D on "Australia and Southeast Asia: Shaping a Shared Future". She thanks all those involved in consultations to produce the report.
Banner: Shutterstock