Stepping carefully amid conflict in the Pacific
Tensions between Australia, China and Solomon Islands can be eased with a greater focus on diplomacy
Solomon Islands has found itself at the centre of inflamed tensions in the Pacific between China and Australia. But these tensions are actually obscuring the mutual interest all sides have in ensuring stability in the Pacific region.
Last year, the capital Honiara was wracked by riots that targeted police facilities and Chinese businesses, and was at least partly driven by opposition to Prime Minister Manasseh Sogavare's move to establish formal diplomatic ties with China at the expense of the country's previously close ties to Taiwan.
This year, there has been local uproar over a Chinese shipment of replica guns for Solomon Islands police, while questions have also been raised around both Australia and China arming local police officers.
Tensions have since come to a head with Australia and New Zealand reacting negatively to Mr Sogavare's announcement of the China-Solomon Islands security treaty, which may pave the way for Chinese armed forces being based in the Pacific.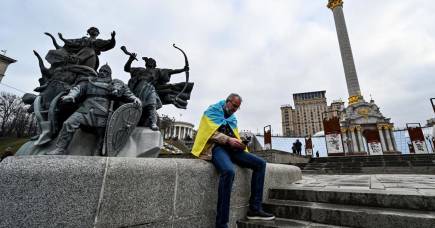 But the militarisation we are seeing is just creating insecurity for all sides, in various ways.
Australia has recently invested in arming the Solomon Island Police Response Team, despite reports of this same division of the police force being involved in beatings and increasing violence against unarmed citizens as part of its quest to find "instigators" of last year's unrest and looting.
There is also the question of whether the arms can be kept secure at police facilities.
The recent unsolved case of $SBD300,000 ($A50,000) going missing from the evidence lockup is a sign that the police force need to urgently take better control and supervision of its own assets.
China is also now providing support to the police including police training, anti-riot equipment and the controversial shipment of replica weapons.
Given strong opposition on Malaita – the most populated island in the country – to Chinese interference in economic and security arrangements, the display and use of arms from Australia or China by local police is likely to only escalate the risk of violence.
It may encourage anti-government groups to seek to acquire arms themselves, further heightening the risk of violence against the Chinese and Solomon Islands governments.
Moreover, there seems little scope for peaceful dialogue and deliberations between the government and opposition groups given that Mr Sogavare has said the security treaty with China is "finalised".
All public protests now need permission from the police. As permissions haven't been granted in years, Facebook groups remain the main, but hardly satisfactory, outlet for solutions-orientated dialogue.
A more conducive space for discussion and debate over the country's engagement with China is urgently needed in the Solomon Islands.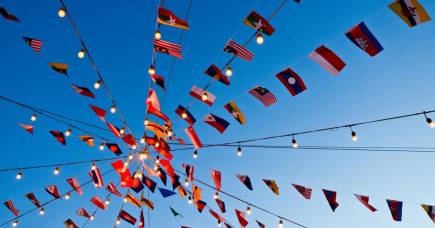 The Australian Government too needs to listen to a broader range of voices in the security, peace and development sectors in Australia and the Pacific.
While Australia is belatedly "stepping up" its engagement in the Pacific, it needs to better understand why it's no longer considered the sole or preferred provider of aid and security in the region.
Australian officials and policy makers need to engage with experts and researchers on how to better promote security as a shared concern in the region, and based on local, bilateral and regional actors working together, rather than in silos or in competition.
China too should be interested in a more nuanced dialogue about security in the region. For example, if there was a Chinese naval base in Solomon Islands, it's likely that that it would be unpopular and even a potential site of sabotage and violence.
China has business interests in Solomon Islands, like the Golden Ridge gold mine, that would be disturbed by such problems, and there's a large Chinese community who could suffer from anti-Asian violence, as happened during the riots of November 2021.
Conflict and instability are in no one's interest.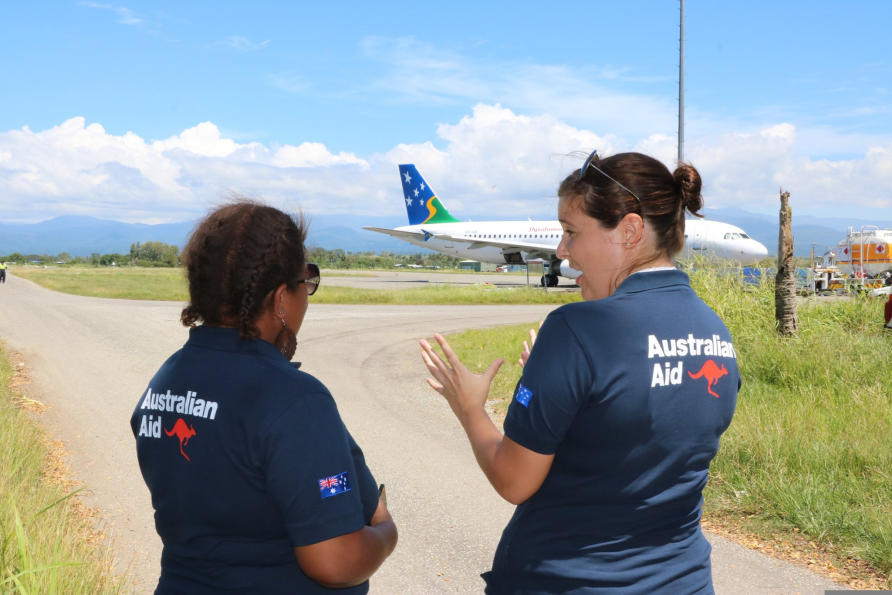 There are processes to move beyond conflict and build understanding towards more sustainable, non-violent approaches when it comes to security.
These include recognising strengths of local security, which includes chiefs and people in civil society as conflict mediators, encouraging all sides to refrain from arms and militarisation, establishing dialogue between state and non-state actors across national lines – as well as rebalancing military and intelligence with diplomacy and aid.
All sides need to pause and step carefully so as to avoid the paths ahead that may lead to escalating conflict. Now is the time for dialogue.
For more information on the work of The Initiative for Peacebuilding at University of Melbourne visit here.
Banner: Australian patrol boat HMAS Armidale entering Honiara, Solomon Islands. Australian Department of Defence/Getty Images.