Supporting families with twin babies…or more
The number of families having multiple babies – like twins, triplets or more – has doubled in the last 40 years, but the support and advice provided to those families needs to catch up
When families are told they are expecting twins or triplets (or more) their first reaction can range from surprise, disbelief or joy – through to shock, or even fear.
Multiple births have doubled in Australia – from 4740 in 1975, to just over 9000 in 2017.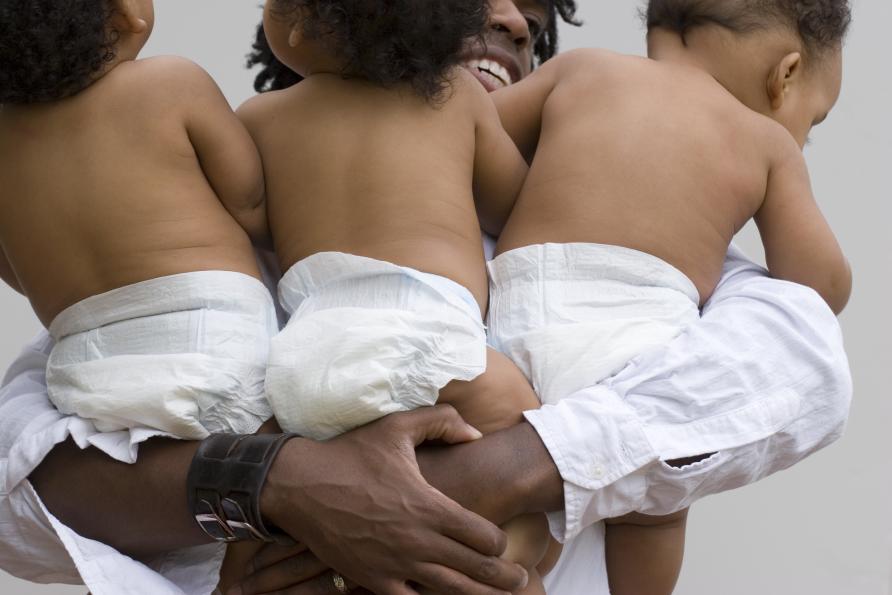 That's an increase of 91 percent, which has been brought about, in part, as a result of the increased use of fertility drugs and assisted reproduction technology (ART) as well as the growing number of older mothers.
The number of multiple births as a result of ART has stabilised over the last decade or so, due to the voluntary implementation of "one egg" transfers, known as selective single embryo transfer (SET) – which effectively limits the number of embryos transferred at any one time.
But you would think, with this increase in twin and multiple births, we would know a lot more about how to support the health and wellbeing of twins and their families, but the truth is we don't know as much as we could – or should.
A new international report shows there is little existing evidence-based knowledge of the challenges faced by multiple-birth families from pregnancy through birth and the first five years.
The report, a collaboration of Twins Research Australia, the Twins and Multiple Births Association, the Australian Multiple Birth Association and the International Council of Multiple Birth Organisations, highlights that the challenges faced by multiple-birth families have been largely underestimated to date; and, as a result, inadequate psychological and social support has been provided to them.
Some of these challenges can begin in pregnancy, with expectant mothers of multiple babies experiencing a higher rate of pregnancy complications – like anaemia, bleeding, high blood pressure and diabetes – which are two to three times more likely to occur than for mothers of singleton pregnancies.
The babies themselves can face their own challenges.
This includes a greater risk of pregnancy-related complications in utero and premature birth as well as developmental delays and special needs. Indeed, half of all twins, and more than 90 per cent of triplets, either need caring for in a neonatal intensive care or in a special care nursery.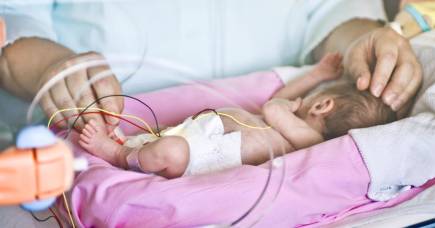 Parents of multiples may experience different but simultaneous reactions to the births of their children, particularly when infants' antenatal courses differ, or one infant is less well than the other(s).
The issues don't stop there.
The practice of staggered infant discharge – when one baby leaves hospital before the other – separates parents from their children, which not only increases the strain on the family, but also impacts on a mother's ability to successfully breastfeed and even bond with one or more of her babies.
And while having multiple-birth babies can be a time of wonder and excitement, the reality is that most families – and mothers particularly – face many difficulties caring for them.
Once babies come home, mothers of multiples may be at increased risk of social isolation, anxiety and depression – although these factors can be alleviated with appropriate support and education.
However, much of the information available for new parents is tailored to those with just the one baby.
The added complexity of having twins or multiples means this information is largely irrelevant or inadequate, particularly when sleeping patterns and feeding schedules (and even interacting with new-borns) are more irregular and complicated.
There are other stressors on families too, including the financial implications of having multiple babies, as well as a lack of adequate psychological and social support, particularly in terms of bereavement support if one or more babies do not survive.
There is a lack of awareness of greater parenting and financial stress associated with multiple births, particularly where one or more baby has special needs.
But there are steps that can be taken to help, including extended recovery services in hospital, special care and postnatal ward policies, as well as better training for staff to help support the needs of families with multiples.
Using data collected from twins also allows researchers and clinicians to develop appropriate responses which can be applied at a population health level.
In fact, twin research has directly led to major advances in our understanding across a broad range of health areas such as asthma, epilepsy, cancer, learning disabilities and eating disorders, among others.
It's clear there are significant gaps in our knowledge about the psychological and social support needs of twins, multiples and their families. But there's also considerable variability in the quality of medical and health advice relating to multiple pregnancies, births and child development that's currently provided to parents and families.
We need urgent action in the areas of research, education, policy and practice to ensure health services and professionals can better meet the health and psychosocial needs of multiple-birth families.
Twins Research Australia is the world's largest voluntary twin registry. To date, it has supported more than 450 research projects involving twins and is leading the way in epigenetics studies and the new omics applications. We thank the twins, multiples and their families who have generously given their time to researchers in the last four decades.
Banner: Shutterstock