The changing face of shopping
As technology changes the way we shop, a new approach to retail is needed
How do you like to shop? In-store in your local shopping centre, or online from your home PC? On the go on your phone, or at leisure from a mail order catalogue?
The chances are it's a combination of all of these options – and that's presenting retailers with their next big challenge. Retail has always been in a state of flux, but the pace of change is accelerating and the customer is in the driving seat.
To compete in crowded and mature markets, retailers are increasingly drawing the needs and expectations of their target customers into the heart of their business operations to direct strategy and innovation. There's only one problem: customers refuse to stand still.
Blurred lines
Technological innovation is blurring lines across almost every aspect of our lives. Physical and virtual interactions are being merged and mashed together: consider the selfies posted from cafes when catching up with friends for a coffee.
In retail, too, customers are dissolving traditional boundaries between shopping channels. From researching online prior to purchasing in-store, to using mobile apps during the in-store experience, customers are keen to flow easily from one channel to another.
A recent Deloitte survey found that a third of UK consumers moved across channels – particularly online, mobile, and in-store – when shopping.
Retailers need to cater for that demand, or risk being left behind.
The race to omni-channel retailing
Customers have long had the choice of a wide range of retail channels, depending on the product category. Large stores in shopping centres, small convenience stores, concept stores, pop-up shops and vending machines demand the consumer's physical presence – but it's just as easy to shop remotely through mail order catalogues, websites, mobile apps, telesales and text messaging sales.
Increasingly, customers are seeking to blend the retail experiences that fit with their complex lives, and to move fluidly between them.
The retailers' response has been largely to create a number of channels – a multichannel approach.
But these channels generally operate as silos in the retailer's business, with separate reporting lines, budgets, marketing teams, and even differentiated pricing and profit structures. The result for customers can be a clunky, disjointed and even frustrating experience as they attempt to shop across these multiple retail channels.
What today's customers really want is an omni-channel retail offer, that not only combines multiple channels simultaneously, but goes further to dissolve the boundaries between the channels – especially online, mobile, and the whole range of physical stores – to enable a seamless shopping experience.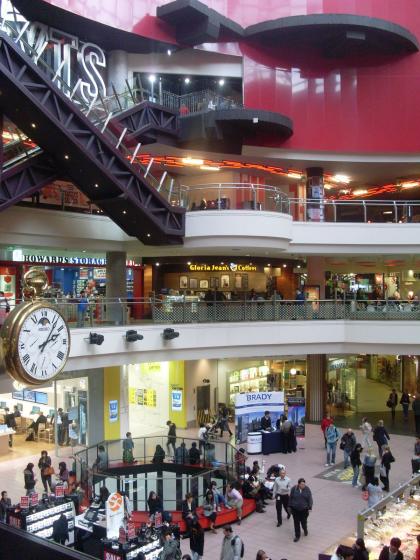 From the customers' perspective, an omni-channel retail approach involves uniform pricing – which is still not the case across many retailer's online and offline offers, consistent product assortments and service standards, consistent branding and communication, and intuitive links between the retail channels; in short, a singular and fluid customer experience.
But from the retailers' perspective, offering a truly omni-channel experience can require major internal re-structuring of marketing, operations, and buying departments to remove siloed channel structures and culture, and significant investment in innovative, blended retail channels.
Smart retailers are realising the possibilities. As Jennifer Kasper, Group VP for Digital Media and Multicultural Marketing at Macy's suggests: "We're indifferent if she [target customer] shops online or in store, we just want her to shop at Macy's…so we've started to be a lot more flexible and a lot more neutral about where the purchase is taking place."
High-end US fashion retailer Rebecca Minkott has installed giant touch screens in its stores that enable customers to choose which items they would like to try on. Store staff assemble these items in a fitting room and send the customer a text message to let them know that their items are available.
While in the fitting room, the customer can use a touch screen to ask for additional and complementary items to be brought to them.
Also in the US, department store Nordstom has recently launched its TextStyle retail channel, which enables store staff to push individualised text messages containing product offers and images to customers who have opted-in to this service. The customer can chat with staff via text, and can then choose to shop for the item either online, with the mobile app, in a store, or via text message with the sales person.
In addition, Nordstrom now offers 'curb-side' pick-up, which enables customers to purchase online and pick up their order from a waiting store associate, without actually stepping inside the store.
Australia joins the race
Australian retailers are also entering the omni-channel race.
Grocery giant Woolworths has had a multichannel offer across large, medium and small store formats and online for some time.
But it has recently added the trial Sydney Town Hall train station 'virtual store', where customers can shop with their mobile phones, using product images and bar codes. It is also testing a system whereby shoppers can pick up eBay purchases from selected Woolworths stores.
And in a strong move towards a genuine omni-channel experience for their customers, Woolworths has recently moved to harmonise pricing between its online and offline channels.
In contrast, department store Myer's inability to stay abreast of their customers' omni-channel expectations has been posited as a key factor underpinning the retailer's recent profit performance woes.
As Myer moves to turn the situation around by rationalising its ranges and improving the overall customer experience, however, we can expect to see profits put into creating omni-channel experiences.
So what does all this omni-channel retailing mean for the customer? A flexible, smooth and convenient shopping experience as we freely move between the various touch points offered by the retailer.
The benefit is not all one-way, however, as retailers and their brands fuse themselves even deeper into our lives.
Success will be significantly underpinned by retailers' ability to diversify into complimentary retail channels while ensuring consistency of brand and customer experience.
One thing is certain, if retailers don't get on board with omni-channel marketing, they risk being left behind.
Banner image: Application for online shoppers by Dressformer. Creative Commons.