The children left behind by domestic homicide
When children lose a parent to domestic homicide, committed overwhelmingly by a male perpetrator, the system treats them as just collateral damage. That needs to, and can, change
It is telling that there are no official figures of how many children in Australia are bereaved by domestic homicide – that is, having a parent murdered by the other parent or partner.
Overwhelmingly in these cases, it is the mother being murdered by the father.
The Counting Dead Women project, run by a small team of dedicated volunteers, has already registered 50 women killed by violence between January and November 2019 in Australia. It is likely an underestimate of the total number, but it gives an indication – Australia loses more than one woman per week due to violence.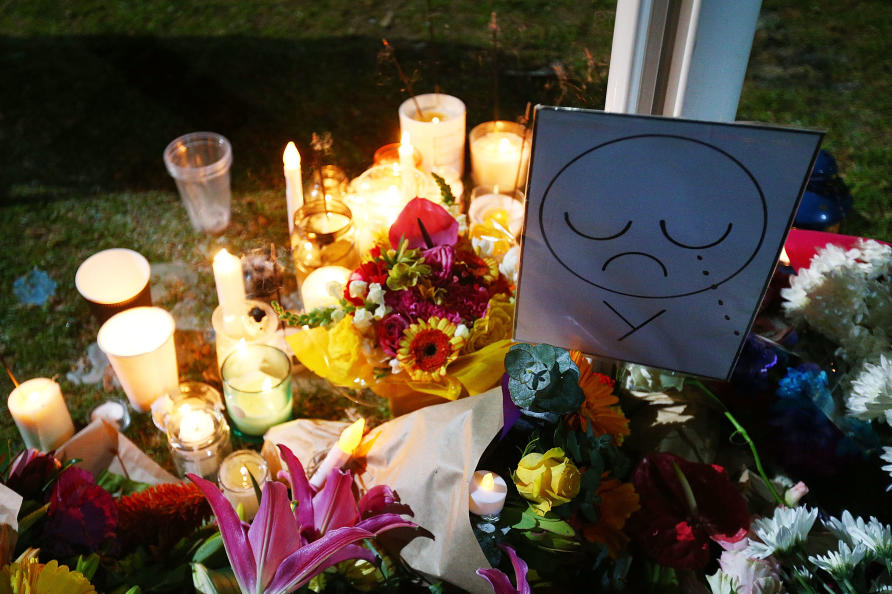 Many of these women were killed by intimate partners, and many will have had children.
International figures suggest that about 1,000 children in Australia have lost a parent due to domestic violence in the past two decades. But the fact that the actual number is unknown says it all – these children are often overlooked.
Kathryn Joy is trying to change this.
A young woman in her 30s now, Kathryn's father killed her mother when she was a baby. Through creative works – she's planning a documentary with filmmakers Vincent Lamberti and Lisa Alberts – along with advocacy and work in research, she is tackling social justice issues like domestic violence and its impact on children.
As she told us:
"My childhood was characterised by silence, shame, fear, powerlessness, lack of agency, and lack of information. I am convinced that had I received adequate support and been asked what I needed, my life would have been very different."
What Kathryn describes, is likely the tip of the iceberg in terms of the experiences of young people in Australia living with the fallout of domestic homicide.
Her story also relates directly to what one of us (Associate Professor Eva Alisic) learned from young people in the Netherlands.
Many of these young people had witnessed the homicide of their parent or were at home when it happened. Their stories revealed impressive resilience, but also ongoing distress, safety concerns and conflicts within their families.
Importantly, these young people were able to articulate their experiences, had varying perspectives and were keen to share them.
One adolescent from the study in the Netherlands said:
"It's now been over two years, and I feel that I actually struggle a lot more with it than I actually thought …You think 'Oh, I can cope with it and it's okay, because I have enough friends, but eventually it's on your mind a lot and you suffer from it."
So far, however, young people in Australia have not yet had their voice heard regarding their lives after fatal domestic violence.
This is especially true in regard to decisions that are fundamental to children's futures. These include questions over where a child should live and whether they should have contact with their perpetrator-parent.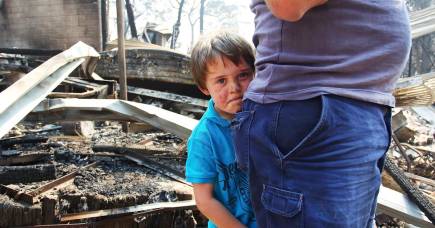 Their input on decisions is woefully under-sought. This runs counter to the United Nations Convention on the Rights of the Child, which stipulates that children should be able to participate in decisions that affect them.
Children's lives also change. At different ages and stages, new questions may arise about the life of their deceased parent and their own identity.
However, there is no formal oversight in Australia about who these young people can turn to and who will hold ongoing responsibility for their lives and continued wellbeing.
There is positive news however.
In conjunction with the University of Edinburgh, we are investigating the experiences and perspectives of children and young people in the wake of domestic homicide.
Our project "Young people bereaved by domestic homicide: Understanding home, relationships and identity" will start in early 2020.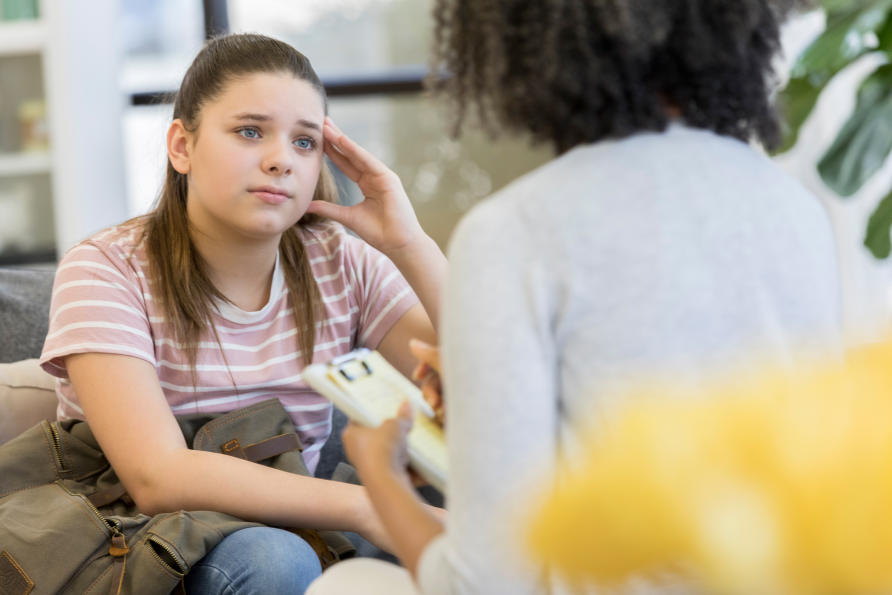 Kathryn is part of the research team and has helped design the project. As she puts it:
"There is so much more work to be done in this area, and it is difficult to watch the slow progress being made in understanding children's experience of parental intimate partner homicide, and the lasting impact of childhood trauma."
The experience of parental death under extreme circumstances, like murder or suicide, is an area of children's lives that we know too little about. It is often regarded by adults as territory that is too sensitive to venture into, creating a barrier to building more effective supports around children and responding to their needs.
We aim to change the situation of young people being treated as 'collateral damage' rather than as people in urgent need of understanding and support.
Our study will establish a theoretical model of children's outcomes as well as make actionable recommendations to policymakers and practitioners.
First and foremost, we will speak with young people. We'll also speak with caregivers, emergency responders, child protection staff, education professionals, family violence specialists and policy makers.
The needs and concerns of bereaved children will be front and centre.
The project, Young people bereaved by domestic homicide: Understanding home, relationships and identityis funded by the Australian Research Council's Future Fellowships scheme. A related education-focused project Improving support for Children bereaved by domestic homicide, is funded by The Myer Foundation.
Banner: Shutterstock