The climate change threat to our mental health
It's time to address the mental health impacts of climate change to support more people in the face of more extreme weather events
Climate change is here. It's no longer just a future concern, it is here now, and already having a significant impact on our mental health according to a new survey by the Climate Council supported by Beyond Blue.
Swathes of land and thousands of Australian homes and livelihoods have been devastated by floods and bushfires in recent times, and forecasts of a hot and dry El Nino to come by the end of 2023 are predicted to lead to drought and more fires.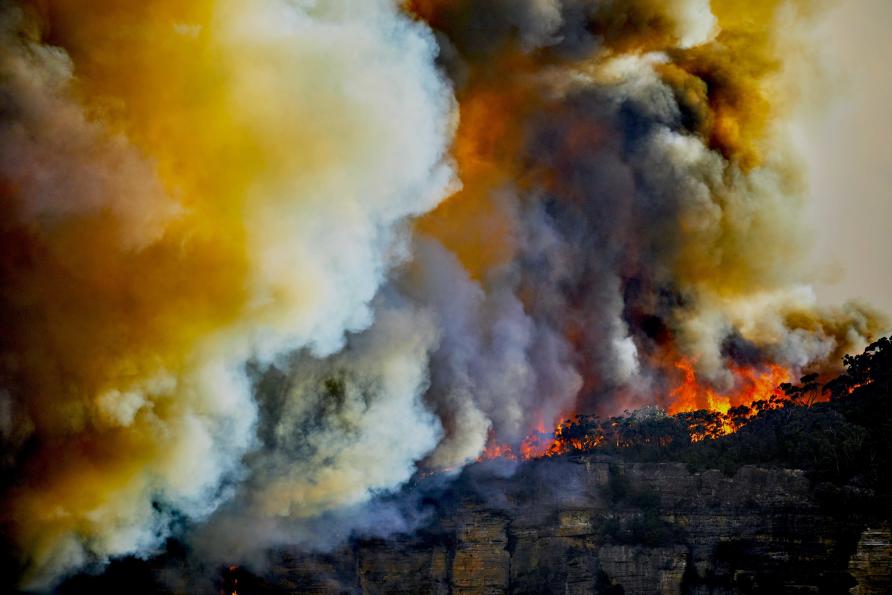 The 2019-2020 Black Summer bushfires killed 33 people directly and almost 420 more from smoke inhalation across a number of cities and towns.
Since early 2021, La Nina weather conditions have led to frequent flooding along Australia's east coast killing dozens of people and causing food shortages and widespread destruction. More recently, we've seen disastrous flooding in Western Australia, causing substantial damage to homes, businesses and infrastructure.
Mental health and climate-fuelled disasters
The day-to-day realities of people living through these climate change-fuelled disasters are harrowing.
Extreme stress, financial strain, reliving the disasters, grieving the loss of loved ones, livestock and family pets, and continual displacement as a result of damaged homes are just some of the challenges these people face.
In the Climate Council/Beyond Blue survey, people recalled adrenaline-fuelled escapes from fires or slow, anxious waits for flood waters to reach their peak. They described the unrelenting task of cleaning up, and how their children could no longer sleep through the night or became petrified when it rained.
When asked what types of climate disasters they had experienced since 2019, 63 per cent of survey respondents listed severe heatwaves, 47 per cent flooding and 42 per cent bushfires.
More than half said their mental health suffered as a result, with one-fifth claiming a climate disaster had had a major to moderate impact.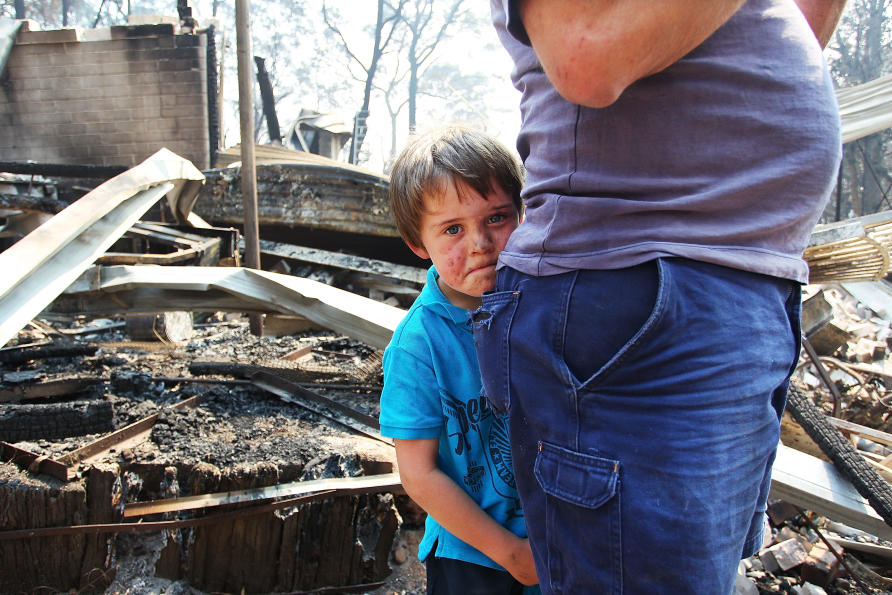 Living through a disaster left them feeling despair and helplessness. They worried about their personal safety, loss of community, livelihood, disruption to work and separation from loved ones.
Anxiety symptoms were the most common mental health issue experienced after a natural disaster, followed by depression and posttraumatic stress disorder (PTSD) symptoms, with many people reporting exacerbation of existing mental health conditions.
More support is needed
It may sound obvious, but the impact of climate disasters on our communities' mental health is an issue that requires closer attention as people try to get back on their feet and rebuild their lives.
It's clear that climate change is not just a physical threat, but a mental health threat as well. And yet, despite the high levels of need, many people affected by climate disasters find it difficult to access the mental health support they need.
This is where we need to act.
More needs to be done on climate action and mental health system reform because it's our most vulnerable communities who will find themselves in the firing line.
Ways forward
Reforming the mental health system isn't a quick fix and we need more than Band-Aid solutions to address the growing gaps in a system that hasn't kept up with society's needs – including responding to predicted increases in extreme weather events.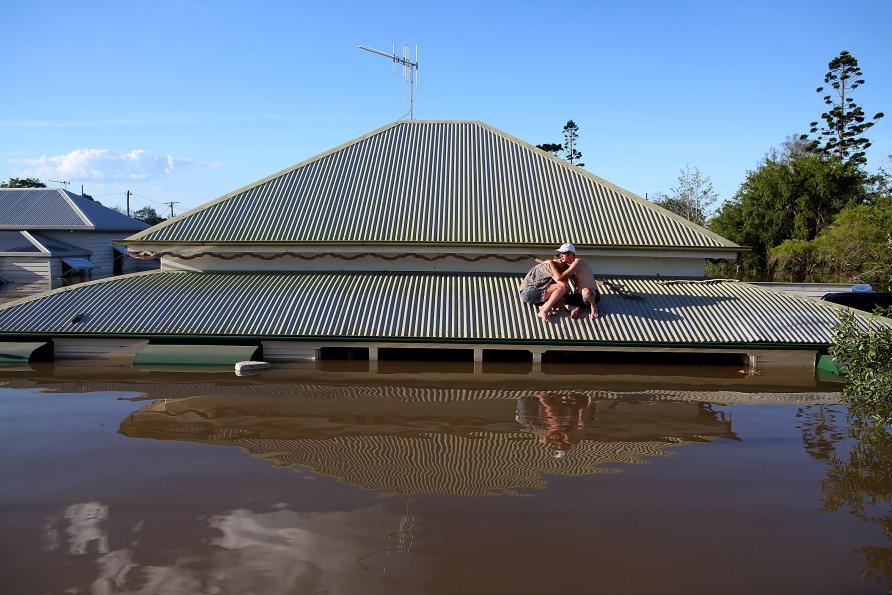 Reviews of the mental health system by the Productivity Commission and Victoria's Royal Commission, together with record funding commitments offer a way forward.
Annually, Australia spends just more than $A11 billion on mental health services, but we need to ensure a proactive approach to supporting mental health communities affected by extreme weather events.
Ironically, the mental health sector can learn much from the work of climate scientists.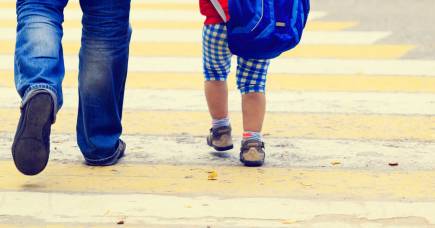 In the same way that climate modelling cleverly uses data about weather, temperature and rainfall to develop accurate predictive models, our mental health system could be better designed using a rigorous analysis of social, economic and mental health data.
Mental health system reformers can also look to climate scientists for long-term thinking approaches. We need to plan better for ongoing extreme weather events and build a world-class mental health system that can cope with the ups and downs of a warming world.
We must also remember it's not just those directly affected by climate disasters who experience mental health impacts. More than 50 per cent of survey respondents reported feeling worried or very worried about climate change and extreme weather events, so climate anxiety can weigh heavily on many of us.
By acknowledging and addressing the mental health impacts of climate change, we can build stronger and more resilient communities that are better able to weather the storms – literally and figuratively – that lie ahead.
Banner: Getty Images