The creeping influence of lobbyists in Washington
Rather than "draining the swamp", the Trump administration is opening the White House's doors to corporate interests
When Donald Trump ran for President, his message was simple: if elected, he would "fix" healthcare, ban the "bad guys", build a wall and drain a swamp.
Since occupying the Oval Office, however, it has become apparent that these things aren't so easy to do.
In Trump's mind, "nobody knew healthcare could be so complicated", and he is slowly realising that the cost of the border wall with Mexico will cost many multiples of the $8 billion he once suggested. He has also found that attempts to "ban Muslims" (a phrase Trump now carefully avoids) have been thwarted by "so-called judges".
But his promise to "drain the swamp" has presented the most curious case to date.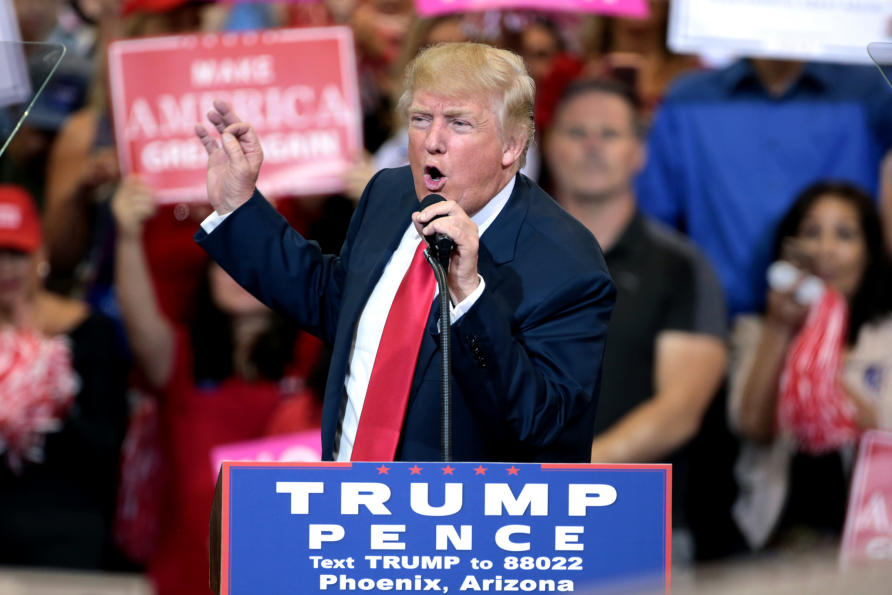 "Draining the swamp" is a term often used by politicians, and refers to the deleterious impact of lobbying on US politics. Trump made a big deal of it: suggesting that, as a billionaire, he was impervious to special interests (and implied his team would be too). Many Americans, desperate to rid themselves of the albatross of lobbying and corporate welfare, embraced him for it.
Yet, rather than tackling this critical issue, he has done the opposite. The Washingtonian swamp is getting bigger, and the mosquitos that habituate it now occupy the White House.
Trump's Revolving Door
When Trump took office, one of his first acts purported to extend – and even enhance – the Obama era ban on executive lobbying.
The new restrictions prevent members of his executive from ever lobbying for foreign governments after leaving their positions, and prohibits them from taking positions as professional lobbyists for five years domestically.
However, the move is a red herring: the executive order actually weakens key aspects of Obama's order, and many former lobbyists can join the administration more readily.
Also, while the executive order will prevent Trump's cabinet from lobbying for positions in companies directly tied to their portfolios for five years, it only prevents them from taking other positions in those companies for two. Thus, the "revolving door" of politics has been slowed, but not stopped.
Once two years are up, there is nothing to stop them from taking up positions that pay millions of dollars in salary (as many in Washington now do, where between a third and half of ex-congressmen, senators, White House officials, and key staffers go on to work as lobbyists).
Trump's Gilded Cabinet
These problems are compounded, however, by the actual makeup of Trump's cabinet, which reads like the roster of a lobbyist's dream team.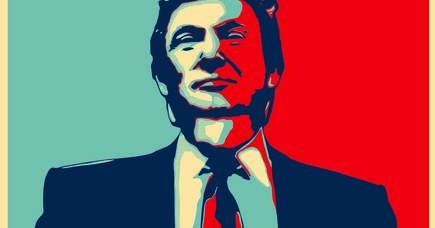 Take, for instance, the head of the Environmental Protection Agency, Scott Pruitt, who was substantially funded by the oil and gas industry throughout his political career. In return, the industry used Pruitt's political position as a means of pressuring the very organisation Pruitt now heads.
In this arrangement, the oil lobby would write a letter, and Pruitt would send it – unaltered, except for his signature – on the letterhead of the Oklahoma Attorney General.
Pruitt's example is typical in Trump's cabinet. It is normal for Republican administrations to have a pro-business ideology, but the problem is the extent to which so many of them have significant ties to the industries they are now tasked with overseeing.
Only by viewing Trump's appointments as designed to appeal to, rather than rebuke, the role of lobbyists do his decisions make sense.
Viewed in this way, who better than former bankers to oversee the economy, such as the new Secretaries of Treasury, Labor and Commerce? Who better to run Health than a politician whose biggest donors were healthcare companies, and whose Chief of Staff was a long-time lobbyist for the industry? And who better to run the Department of Education than Betsy DeVos, who devoted much of her life to advocating for the privatisation of America's schooling system? And why not have a former executive from Boeing, one the most aggressive lobbyists of Trump since inauguration, and a key beneficiary of his budget, as deputy Secretary of Defense?
The Trump administration is attempting to paint this as part of a pro-business strategy, but it is a distortion. The problem is not that the corporations are represented in cabinet, it is the types of corporations that are: the companies and industries that are most reliant on government contracts and excessive "corporate welfare" (such as defense and healthcare), or those that are most vulnerable to regulations (such as oil and gas, and banking) are well represented in Trump's cabinet.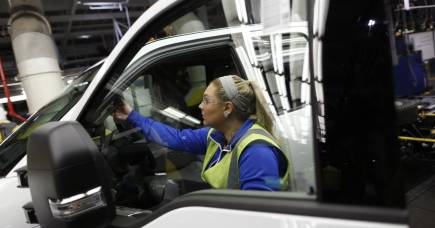 But it's often a zero sum game: other businesses lose out, as do non-corporate and environmental interests.
Trump's Treasure Chest
The conflicts of interest in the Trump administration are legion, but it is those of the President himself that are of the greatest concern.
Before taking office, Trump used prestige associated with his looming position to spruik his development projects, and since assuming office, he and his team have repeatedly advertised his businesses and those of his family.

Perhaps the most glaring example of this can be found at the so-called "Winter White House", Mar-a-Lago or one of his golf courses, which Trump has used in lieu of Camp David or the White House. Since then demand for memberships spiked and fees doubled. The profits go to Trump.
The circumstances of this arrangement have proven galling. When Japan's Prime Minister made a state visit to the United States, the media was excluded from watching Trump and Abe golf, presumably so the two could discuss sensitive matters in private.
Paying member of Mar-A-Lago takes photo of Trump advisers using cell phone flashlights to inspect apparently classified docs with Abe: pic.twitter.com/BNZJnjAuOw

— Natasha Bertrand (@NatashaBertrand) February 13, 2017
Yet when North Korea again rattled its nuclear sabre, Trump insisted that the crisis talks occur in his club dining room. The press wasn't there, but many paying members were (one presumes they were not vetted for security clearance; images of the crisis were posted to Facebook, see above).
Since taking office, one thing has been made abundantly clear: America is "open for business" (albeit perversely so), but platitudes pertaining to democracy and "America first" slogan run hollow.

In the mind of the President, this is Trump's America, it exists by and for him.
Banner image: anjan58 / Flickr