The crucial work of Indigenous Rangers
New research explores the work of Yolŋu Indigenous Rangers in North-East Arnhem Land to understand their crucial contribution of Indigenous cultural and natural resource management
For the past 25 years, the Dhimurru Aboriginal Corporation (Dhimurru) has contributed to the sustainable management and care of Yolŋu lands and waters in North-East Arnhem Land in Australia's Northern Territory.
Yolŋu is the word that Aboriginal traditional owners of lands and seas in NE Arnhem Land call themselves – it literally means 'the people' or 'person'.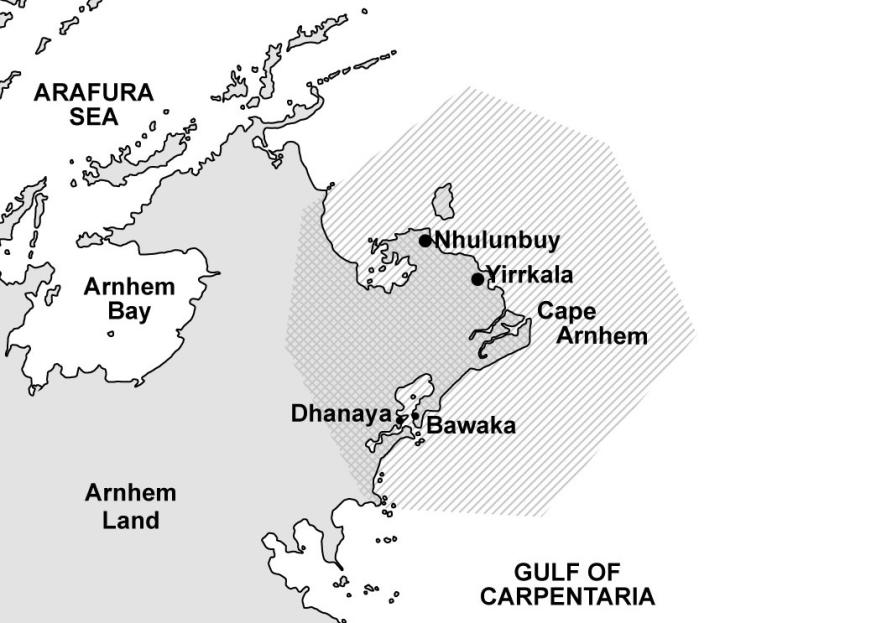 There are over 17 different Yolŋu clans and language groups in NE Arnhem Land, a huge region of around 100,000 square kilometres.
Yolŋu people are all connected through a system of kinship relations called gurrutu which governs Yolngu life including roles and responsibilities for managing Yolŋu country through Yolngu rom (law).
For years, the Yolŋu have managed the natural and cultural resources of their land and sea country, focusing on long-term and sustainable resource use for the economic and social well-being of the landowners and their families.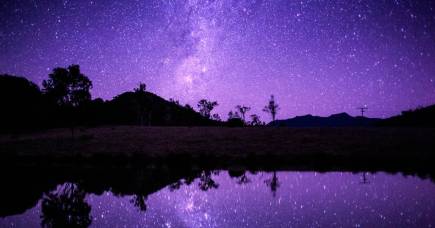 And, crucially, the people employ Yolŋu Rangers to implement their vision for sustainable land and sea management
Working in Indigenous Protected Areas
Dhimurru is a world leading Indigenous land and sea management organisation now widely recognised for this work with numerous international, national and regional awards.
A key responsibility for ​Dhimurru is the management of the Dhimurru Indigenous Protected Area (IPA) which is made up of approximately 550,000 hectares of Yolŋu land and sea country.
IPAs are areas "voluntarily dedicated by Traditional Owners as non-legislated protected areas, recognised by all Australian governments as part of the National Reserve System of Protected Areas (NRSPA)".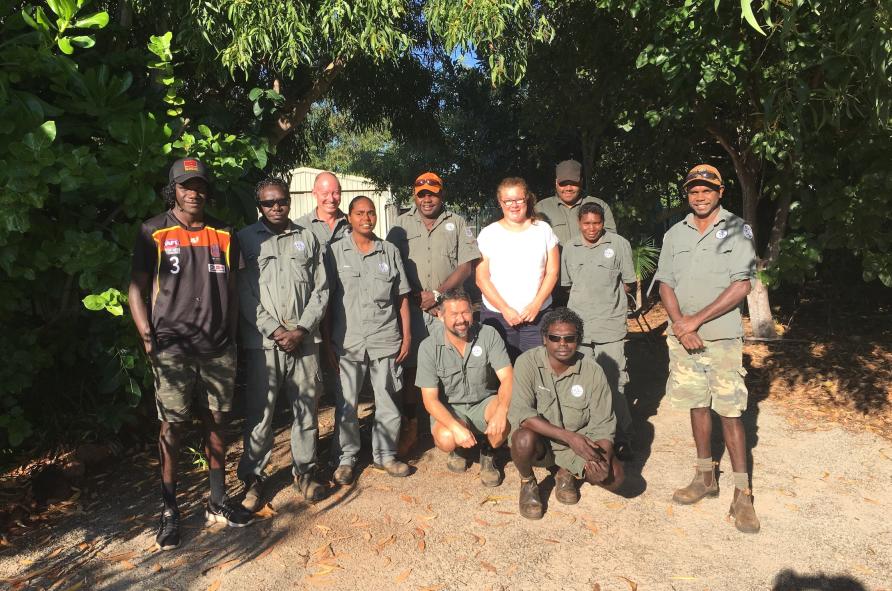 These IPAs – and the Dhimurru IPA is one of 75 across Australia – are managed by Traditional Owner land and sea management organisations and their partners. In fact, there are currently more than 900 Indigenous Rangers in Australia and over 120 Indigenous Ranger Groups responsible for managing around 44 per cent of Australia's NRSPAs.
The Indigenous Rangers at Dhimurru and their partner agencies are responsible for the day-to-day management of the Dhimurru IPA, supported by the Yolngu community to take care of their country.
The Rangers use their skills in their rich Yolŋu heritage of resource management practices. This includes the use of fire maintenance, the mapping of important cultural sites, teaching children rom (law) and knowledge of country, as well as contemporary ranger skills like weed and feral animal management, construction and maintenance of camping areas, and visitor management.
Both of these sets of skills are critical to the maintenance of the natural and cultural values of the IPA, and the Yolngu Rangers at Dhimurru are experts at practicing 'both-ways' land and sea management. 'Both-ways' is a term used by Yolŋu people to describe the Yolŋu (Indigenous) and non-Indigenous knowledge traditions working together.
Our recently published research – by a team made up of Dr Margaret Ayre, Ms Djalinda Yunpingu, Dr Jonathan Wearne, Dr Cheryl O'Dwyer, Ms Tanya Vernes and Mr Mandaka Marika – asked members of the Dhimurru knowledge community the question: What are the important things that Yolŋu Rangers do and how do you know if they are doing a good job?
Our research, the result of a collaborative research project with Dhimurru and the University of Melbourne's Faculty of Veterinary and Agricultural Sciences, focuses on the meaning and contributions of the Yolŋu Ranger's work.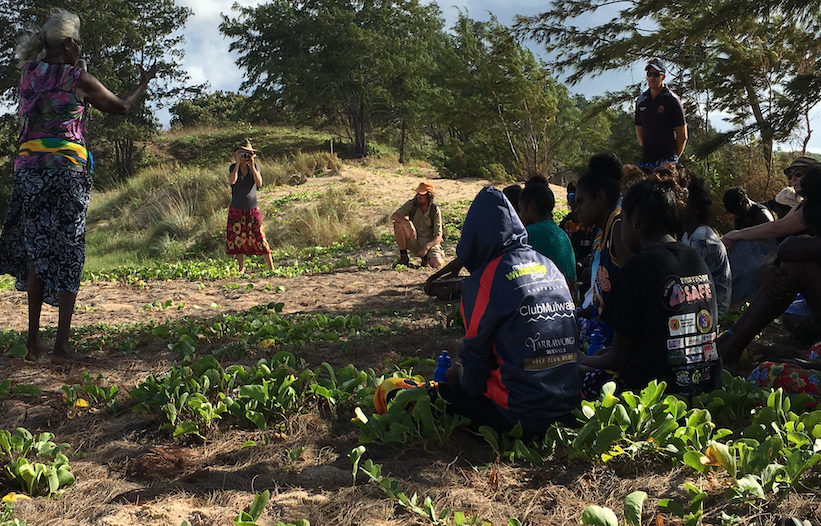 But we're also aiming to support Yolŋu decision makers and owners of estates in the Dhimurru IPA to monitor and report on the performance of Yolŋu rangers to government and other investors.
Our research aligns with the Australian Government's Indigenous Ranger and IPA programs, with the goal of creating sustainable jobs, supporting health and wellbeing, and providing employment and training opportunities in Indigenous communities through Indigenous Ranger work.
Understanding the practices of Yolŋu Rangers
Between 2016 and 2020, we interviewed and worked with those responsible for the governance of Dhimurru, the advisors to the organisation, and past and present staff to record their insights and experiences of Yolŋu Ranger work.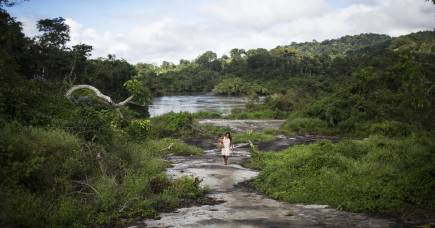 These interviews were done in English. Although English is often a fourth or fifth language for most Yolŋu people, most regularly use it in their work and in interactions with non-Indigenous people.
What emerged from these interviews was that the key activities of Yolŋu Rangers in the Dhimurru IPA can be categorised as linked sets of practices that we call:
1) Knowing and being Known by Yolŋu country
2) Being Ralpa
3) Mobilising the Dhimurru vision Statement
The concept of Knowing and Being Known by Yolŋu Country is key to this.
It includes: learning, knowing and keeping knowledge of Yolŋu country and Yolŋu land and sea management; fulfilling cultural responsibilities for land and sea through songs (manikay), ceremonies (buŋgul), totemic designs (miny'tji) and creation stories (dhäwu); knowing and representing your wäŋa (Yolŋu home or place); demonstrating respect for and communicating with Yolŋu country and the Ŋaḻapaḻ (elders) and landowners of different wäŋa; patrolling and managing access to different places on Yolŋu lands and seas; and, sharing knowledge with non-Indigenous people about Yolŋu country including rights and responsibilities related to appropriate activities and behaviours.
Ralpa is a nuanced Yolŋu concept which can be translated as "energetic, active, hard-working".
These practices include: learning, teaching and applying Yolŋu knowledge of Yolŋu land and sea; talking with Ŋaḻapaḻ [elders] about issues associated with land and sea management; managing access to Yolŋu country; being a role model and demonstrating pride and leadership; being motivated and disciplined; and, working together with Yolŋu and Ŋapaki (non-Indigenous people).
Dhimurru have a Vision Statement written by the founders of Dhimurru that guides and inspires their work in unique ways.
Djawa Yunupiŋu, a former Dhimurru Senior Ranger, as well as the former Managing Director and former Chair of the Dhimurru, is mobilising the Dhimurru Vision Statement when he says "…you bring the two knowledge systems — of Western science (non-Indigenous knowledge) and Yolŋu knowledge — together perfectly in how you look after country".
This involves finding ways to balance the two knowledge systems through collaboration." This approach is explicit in the vision statement.
Other practices include: reading the Dhimurru Vision Statement at the start of every Dhimurru Board meeting and other events; recognising the Dhimurru Vision Statement as the inspiration and guidance for Yolŋu Ranger work; and, remembering and honouring the words and intentions of the founders of Dhimurru represented in the Dhimurru Vision Statement in planning Dhimurru's priorities and work.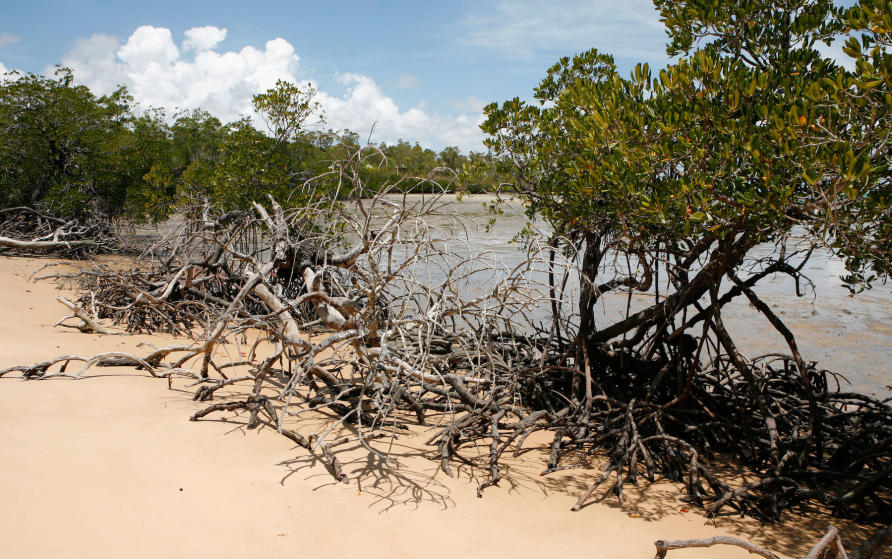 "Value" of Yolŋu Ranger work
The 'value' of Yolŋu Ranger work emerges from this unique set of 'both-ways' knowledge practices in their different forms.
Patrick White, a former Dhimurru Senior Ranger, says Yolŋu Ranger work "…is for the land. The land gave birth to us with the big responsibility of maintaining and monitoring the resources and the culture to be able to have sustainability in both worlds. And so that the Yolŋu and the land recognise and know each other on common ground."
Yolŋu Ranger work provides meaningful employment and financial capital which, in turn, contributes to health and wellbeing outcomes for Yolŋu Rangers and their families and communities.
In doing this work, Yolŋu Rangers also promote and demonstrate social and cultural leadership, as well as gaining and apply skills and knowledge in both Yolŋu and non-Yolŋu ('both-ways') land and sea management.
The Dhimurru Yolŋu landowners and their collaborators, judge the effectiveness of Yolŋu ranger work based on whether Yolŋu rangers demonstrate the sets of practices described here.
By including these in Dhimurru's formal monitoring and evaluation processes endorsed by its government management partners, Dhimurru will be able to more effectively and fully demonstrate the contribution of Yolŋu rangers to the Yolŋu vision for ecologically and culturally sustainable management of the Dhimurru Indigenous Protected Area.
Banner: Alamy