The digital dissection of the human body
Understanding human anatomy is key for medical practice, now a new tool, An@tomedia, allows for the digital dissection of our insides
The study of anatomy dates back to ancient Egypt, when it was believed the heart was the meeting point of vessels carrying all our bodily fluids; not just blood, but tears, urine and even semen.
Since then, humans have thankfully been driven to understand our bodies in more intricate detail; from Greeks like Aristotle who used animal dissection to develop more sophisticated knowledge, to the expansion of surgery in the 19th century which generated massive demand for training cadavers (famously supplied by grave robbers).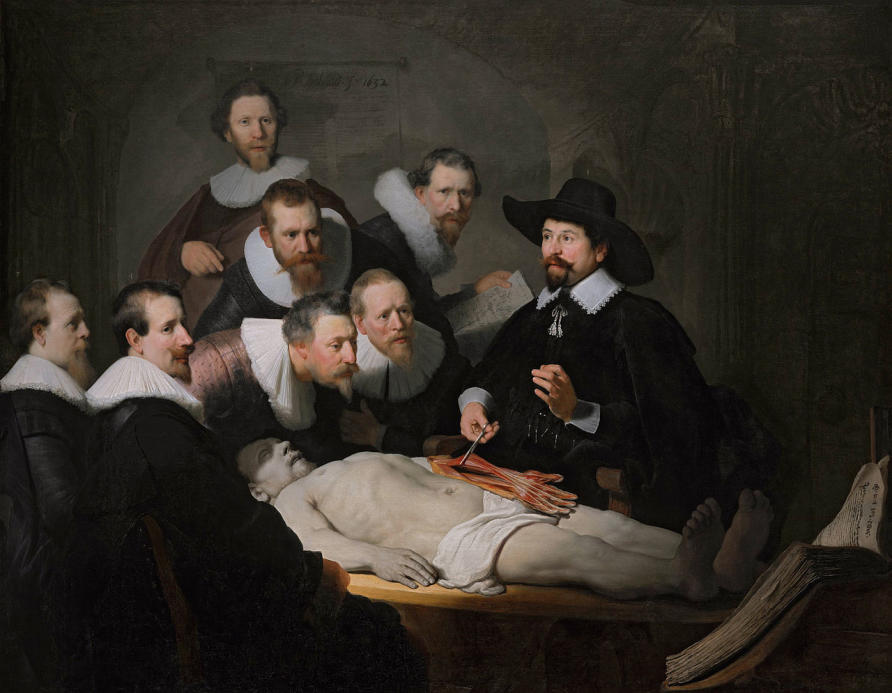 Anatomy is the very language of medical practice, and it remains just as important for doctors and other health professionals today.
But with technological advances providing ever-more advanced ways of looking at the body, from CT scanned 'slices' to 3D images, how do universities prepare doctors to understand the hundreds of different ways of viewing our insides?
"Dissection has always been a core part of the medical curriculum," says anatomist Associate Professor Norman Eizenberg. "But to really understand anatomy, and to be able to interpret what you see in a physical examination or X-ray, you need to build your knowledge from inside, looking at the bones, the muscles around them, the vessels and then the skin. When you dissect it's the exact reverse.
"What you really need is an understanding of all the different systems in the body in their own right, as well as how they all work together."
As a medical student in the 1960s, Associate Professor Eizenberg used to build his own 3D models from cardboard and material in an effort to understand the deepest levels of human anatomy. Now he is reaching the end of a project that has taken nearly 25 years, to digitally map every perspective of the human body in exacting detail.
AN@TOMEDIA (A New Approach TO Medical Education: Developments In Anatomy) emerged from the University of Melbourne's Department of Anatomy (& Cell Biology) in the mid 1990s. Together with colleagues Associate Professor Christopher Briggs, Dr Priscilla Barker and Dr Ivica Grkovic, Associate Professor Eizenberg has produced a resource that is used by everyone from first year physiotherapy students to practising surgeons.
A labour of love, An@tomedia features nine modules covering general and specific anatomy, from four perspectives – the bodily regions, bodily systems like the skeletal system, dissection, and imaging.
Each module features numerous original photographs of custom dissections undertaken at the University, or medical images like X-rays or CT scans, many of which were supplied by former students and colleagues. The dissection modules were completed by Dr Barker, involving a meticulous serial dissection of the entire body photographed at every stage.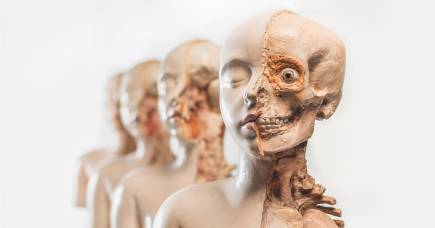 One of the main drivers for the team to provide such a detailed resource was the lack of time for detailed anatomy teaching in modern medical courses.
"In most places medical students no longer do dissection, although they still do dissections here at Melbourne University," says Associate Professor Briggs. "But they don't dissect the entire body anymore."
"The problem is the courses are so time poor," says Associate Professor Eizenberg. "And as medical knowledge expands, the courses are even more stretched for time."
And yet anatomy remains a fundamental bedrock of medicine and other allied health disciplines.
"The only way we could see was to provide a complete resource for students to access," says Associate Professor Briggs. "An@tomedia is self-directed, so it can really help students to round out their anatomical knowledge."
Another important element of An@tomedia is that it caters for the many differences between human bodies.
"There is no such thing as one body, but that is what the old-fashioned anatomical models imply," says Associate Professor Eizenberg. "Every person is different – we have so many variants within us and they manifest in different ways.
"These are particularly important for radiologists and surgeons to understand. You could easily mistake, for example, a tendon for a nerve, without proper anatomical knowledge. If you just see anatomy as one homogenous system without any variation that could be very dangerous."
The team are nearing the end of their quarter-of-a-century endeavour to document the human body in all its many guises, with the head and neck modules approaching completion. But the evolving nature of knowledge means that it may never truly be finished.
"Medical knowledge changes all the time," says Associate Professor Briggs. "We are always coming up with new ways of looking at the body. Which means we have to be able to interpret what we are seeing in ways that are meaningful.
"So An@tomedia is constantly evolving too."
Banner video: Getty images