The making and unmaking of the East-West Link
A new book explores how Melbourne's multi-billion dollar East-West Link that promised to knit the city together was stymied from the start
It is a Monday in April 2013. Ken Mathers, head of Victoria's road megaprojects agency, the Linking Melbourne Authority, is enjoying a celebratory beer on the rooftop of an inner-city bar, looking out at the city.
He has just spent hours stuffed in a meeting room a few blocks away – a committee meeting of the Victorian Cabinet – where the state's most senior government ministers had gathered to make a final decision about his pet project: a massive, multi-billion-dollar proposal that, in just a few short months, will become an all-consuming political controversy for Victoria.
Mathers has spent the last three years working doggedly on this project; long nights and early mornings, planning, consulting, lobbying, persuading, nudging, jumping through hoops, shepherding it through the gauntlet of government.
Tonight, at last, it seems to have paid off – the Budget and Expenditure Review Committee, headed by state Premier Denis Napthine himself, has agreed to pour hundreds of millions into starting the project as soon as possible.
The project – the notorious East–West Link – by some measures one of the most expensive infrastructure projects Melbourne had ever attempted to build in all its history until then. And it will be Ken Mathers's crowning achievement after a lifetime in the roads bureaucracy.
One of his drinking partners is Jim Betts, Victoria's transport secretary. Perhaps for Betts, tonight's beer is less celebratory and more cathartic.
Three years ago, he was overseeing a huge plan to expand Melbourne's rail network.
The Victorian Transport Plan – Labor Premier John Brumby's thirty-year infrastructure blueprint for the state – had made massive new rail projects the top priority, for the first time in decades.
Indeed, it had been so long since Melbourne had built new train lines that planning experts had to be flown in from overseas. Betts was top of the agency rolling the plan out – a giant, seemingly once-in-a-generation expansion of the transit system.
But that changed with the 2010 state election, for John Brumby was rather unexpectedly ousted from office, and with Brumby went his transport plan.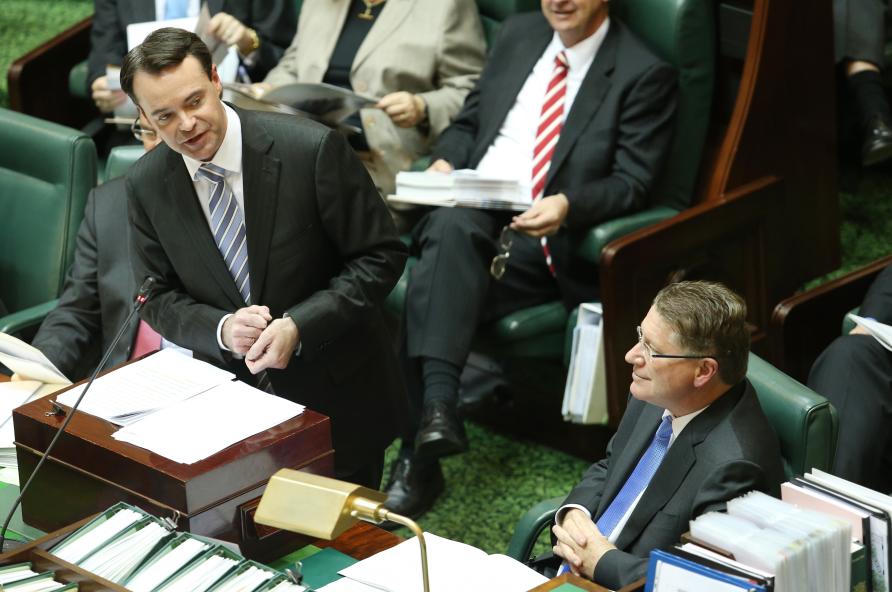 The major new rail projects were put on ice by the incoming Baillieu Government. And now, despite Betts' attempts to keep rail on the agenda, Mathers's gigantic inner-city road has been confirmed as the all-devouring priority for the government.
As if that message were not clear enough, the morning after this rooftop beer, Betts will be told by Premier Napthine himself that his services are no longer required by the State of Victoria.
But right now, he is being a good sport. He is toasting Ken Mathers and his latest coup, East–West Link, neither of them having any inkling that the project would explode.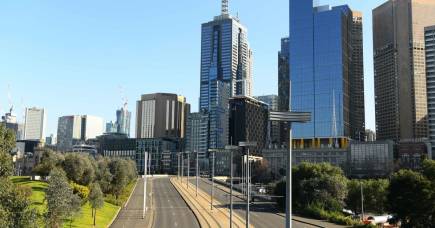 These two bureaucrats sharing a drink on a city rooftop are stand-ins for two visions for Melbourne that still battle for supremacy today.
Mathers, a life-long roads man, believes the best way to make life easier for Melburnians is to give them more motorways. Since at least the 1960s, Melbourne has been, body and soul, a car town.
Great swathes of Melbourne revolve around the car – the kinds of houses we live in, how we shop, where we can work, who travels easily and who is stuck, all of it revolves around the car.
Betts, less an ideologue and more a pragmatist, sought to cope with Melbourne's crippling congestion wrought by decades of road domination by trying to persuade people to get out of their cars and onto the train, the tram and the bus.
It is an approach that does not just seek to cater to existing wants and demands but instead seeks to reshape that demand into something new, something more workable for the city and the planet. It would be a more sustainable Melbourne, a less American and more European Melbourne, a polycentric, progressive metropolis.
Tonight, however, 'Melbourne the car city' has won out.
Over at Treasury Place, the government decisively chose road over rail – a road so large it would monopolise the state's capital works budget for years, to the exclusion of all other modes.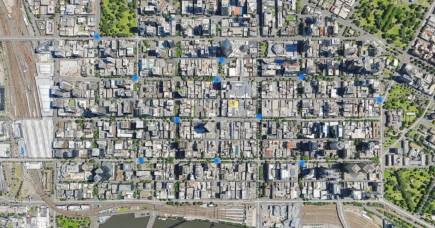 It will prove a momentous choice – one that will trigger a titanic battle, not just over whether that one project should go ahead, but over clashing visions of the city, rival claims over who rightfully gets to shape that city, how big policy decisions get made.
Infrastructure is an inescapably political business.
It involves public space, public goods and usually vast sums of public money. Infrastructure planning and construction are major areas of government administration, in countries rich and poor, and single projects can be so large that they dominate the whole policy agenda of a jurisdiction for years, particularly at the state or regional level.
They are also one of the more tangible manifestations of government action, making them a key medium through which citizens interact with public policy and a yardstick by which they can judge the competence of a government.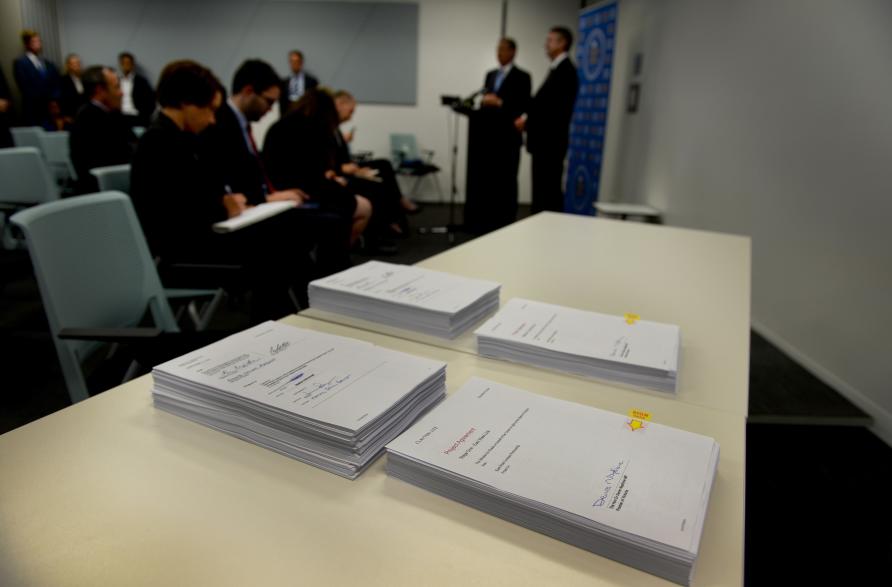 Because of this, infrastructure policy is rarely if ever a coldly rational, evidence-driven endeavour. Rather, every part of that process, from deciding which projects should take priority to who should build them to who should pay for them, is subject to political pressures, political logics.
The bridges and tunnels, dams and channels, overpasses and viaducts we build or do not build – they are all political as well as literal constructions.
In Australia, no project illustrates this better than East-West Link.
A multi-billion-dollar inner-city road tunnel, the East-West Link proposed by the Baillieu-Napthine State Government in 2011 proved a bitterly divisive project for Victoria.
The battle over the Link dragged in all levels and branches of government: local, state and federal governments all entered the melee, as did Victoria's Legislative Council, the Senate, and the courts.
It dragged in an array of other players too. Lobbyists from the state's chamber of commerce, big construction companies and transport consultancies all pushed hard for the Link, behind closed doors and out in public. Community groups, environmentalists and inner-city councils fought the Link for two years, with billboards, rallies, pickets, lock-ons and lawsuits.
The conflict only escalated from there.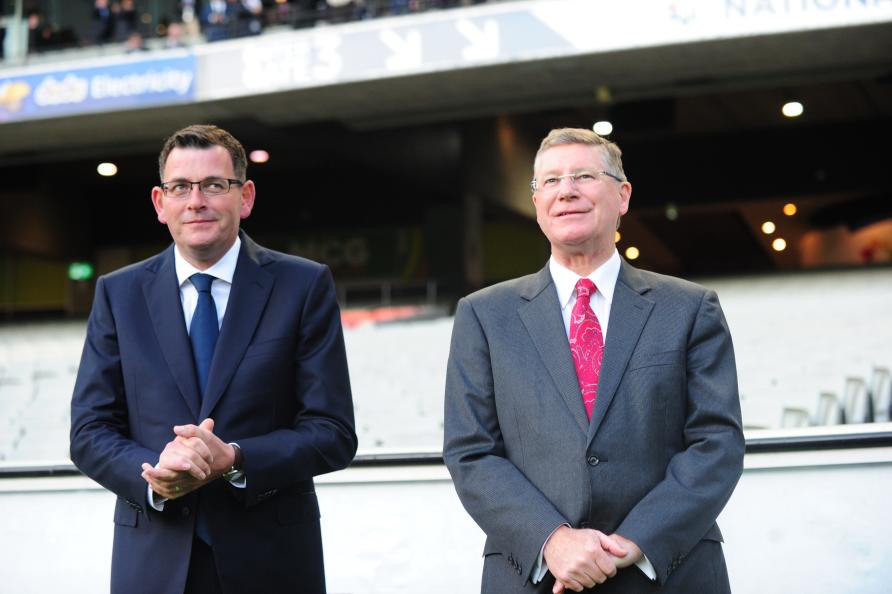 To protect the Link from its enemies, the Napthine Government took extra-ordinary measures: it halved the timeframe for planning the project, passed anti-protest laws to target the tunnel picketers, signed the state up to build the project while it remained under legal challenge, and, to keep its private sector contractors at the table despite mounting opposition, offered hundreds of millions of dollars in compensation should the project's approval turn out to have been illegal.
It was not enough. Two months out from the 2014 state election, the Labor Opposition under Daniel Andrews, announced that, contracts or no, his party would stop East-West Link if elected. He claimed, infamously, that contracts signed so close to an election and under a legal cloud were "not worth the paper they're written on".
Andrews was victorious in that election – one the then-Prime Minister had dubbed "a referendum on East-West Link".
And so, after protracted negotiations with the private consortium, the project was finally cancelled in 2015, compensation and sunk costs on the project totalling more than a billion dollars.
But the so-called referendum on the Link did not end debate on the project.
It remained a hot issue in the 2016 federal election, and Victoria's Liberals kept the project as their number one infrastructure priority in the 2018 State Election and again for this year's elections in November. Victorians are deeply divided on whether the project was vital for the state's prosperity or a disaster avoided.
The issue still resonates at the national level, too.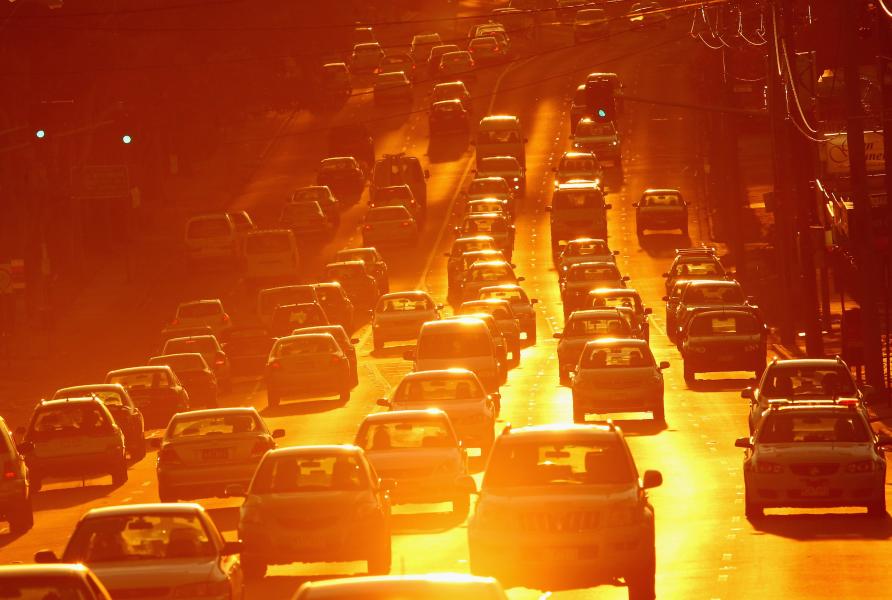 East–West Link has become something of a byword in Australian political circles for the politicisation of infrastructure, for wanton waste and calamitous risk-taking by politicians in the pursuit of power.
All this is to say that East–West Link is an instance of the infrastructure game, if we can call it a game, played at its hardest; a totemic, titanic battle over the future of the city.
Few case studies in megaproject conflict can match it for intensity or scale, certainly not in Australia. And so, through it, we can learn much about the messy, murky, contested and dynamic politics of infrastructure.
This is an edited extract of The Making and Unmaking of East–West Link by Dr James C Murphy, published 5 July 2022 by Melbourne University Publishing (MUP).
Banner:East-West Link protest/Justin McManus, The Age