The middle manager: dinosaur or unicorn?
The manager of managers is a beast of the modern workforce, stuck between competing interests, but their survival in the corporate world is vital.
In a business world where companies are constantly on the search for a leaner operating model, the question often comes up – how relevant, useful and necessary are the managers who manage other managers.
Some call them the dinosaurs of our modern organisational ecology.

They are the managers of the people who manage other people, a role between strategic leadership and operational management. They are often subject to pressures and overload as a result of today's widespread use of management techniques and performance measures and because of their hybrid function.
Most of these techniques are based on quantitative targets that make reviews easy and are thus highly regarded, particularly by advisors and consultants, yet may at times be qualitative nonsense.
Critics say these mid-managers may be disillusioned, disaffected, burnt out and in a mid­-career crisis or suffering 'managerial menopause' – and thus question their value.
Others advocate for the managing manager which they see as the key liaison between the two 'worlds' within one organisation. They are an increasingly mobile, resilient, experienced – and often global – adaptable layer of management.
Often they are part of a dual-career couple who succeed because of more liberal attitudes towards the domestic division of labour and who cherish a work-life balance. They like to spend quality time with their family.
Why should the firm care?
Well, for one, an organisation's capabilities are directly dependent on the management of managers. Strategic control lies in their hands; organisational change fails without them; productivity is their main motivator. They are an essential part of the puzzle that constitutes a profitable firm.
We are moving to knowledge intensive and flexible, non-hierarchical organisations that increasingly employ network and project-based work formats.
The role of the manager of managers is torn between 'value-adding' activities and productivity, performance, profitability and competitiveness. An organisation that creates value through its mid-managers is well advised to adapt, recruit and retain the best talents in the market.
Here are suggestions on how to succeed.
1. (Re-)Design and facilitate the transformation of managing managers' roles: Develop the innovative manager of managers so they become indispensable in fostering team and employee creativity. The use of reasoned creativity in the renewal of strategy is crucial to the long-term survival of a firm, and managing managers bring this with them as they progress upwards within the organisation and become leaders. From a dynamic capacities perspective, making managerial leadership dependent on innovative experience is as profitable as the ability to work with others and employ cognitive diversity.
2. Provide managers who manage others with the privilege of autonomy and the ability to self-manage, and most importantly, with trust.
Nowadays management work is undertaken by professionals and specialists themselves (many with the highest levels of education and significant skills and experience) in a 'hybrid' role, resulting in the reconfiguration of responsibilities between managers and professionals.
3. Retain your talents. Organisations need to grasp how, under contracts of employment, individuals receive 'consideration' in return for making their time, skills and experience available to the employers.
As job security becomes less of an employee's motivation; and as managers who manage managers are increasingly mobile, rewards need increasingly be adapted to ensure retention of these talents. With the concept of salary increase and bonuses becoming more scarce due to resource restrictions or redistributions, other benefits need to kick in.
These may include flexible work arrangements, professional development options or workspace improvements. In addition, a well-designed career management system needs to accommodate and harmonise needs.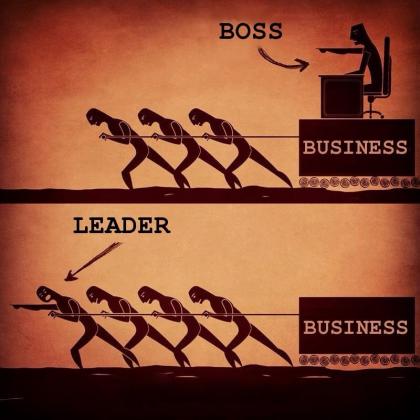 4. Evidence-based management and commitment to best practice. Empowering managing managers to learn and train is critical and encourages organisational learning. Transparency is also important; and this needs to include the analysis of good and bad practice – the latter to reveal flaws. It's a dark side of the force that is often under-assessed and holds great potential – and it allows for more comprehensive individual and organisational learning.
5. Making real use of diversity. Significant variations in management practices and measures of productivity across countries allow for benefits to the organisation in terms of internationalisation knowledge and for benchmarking. They need to be valued during recruitment of managing managers and during their time with the company. They also improve problem solving capacity.
6. Distance and virtual management techniques. There are two parts to this. Firstly, managing managers must be able to effectively manage across different locations and time zones. Secondly, they might be managing in different cultures and economies at the same time. For instance, will someone in India react to a given project the same way a person in the same role in Australia will, and how will they collaborate.
Ethical issues, as a subset of associated cultural values, are accentuated by distance. Managing managers at a distance requires skills in line with the reality of globalisation. Knowledge sharing of such techniques is appropriate.
7. Change management is a core strength of managing managers. They are at the heart and core of change when complex organisations – rightfully – reshuffle regularly to open up opportunity and break silos. They make it happen from design to structure to implementation. Their engagement in the process ensures commitment.
The manager who manages other managers (yet is not yet a leader in the organisation) constitutes the core of most organisations today, no matter the organisational structure.
Businesses need to continually evolve to survive. Since the 2000s, even large multinationals have a lifespan of less than 15 years; even less for small and medium sized organisations. For the successful knowledge-driven organisation, the managing manager remains front and centre of this evolution.
This article is a synopsis of Handbook of Research and Managing, recently published by Professor Suder in collaboration with Professor Adrian Wilkinson and Associate Professor Keith Townsend, from Griffith University.
Banner Image: Pixabay