The next big things in on-demand
Cabs, meals and even romantic partners are only a swipe away these days - what's next?
We spoke with three University of Melbourne business and economics alumni who are leading innovations in the fast-paced on-demand industry.
Jamie Olsen (BCOM 1997 (HONS), FINANCE):Founder and Managing Director, CMB Capital, Sydney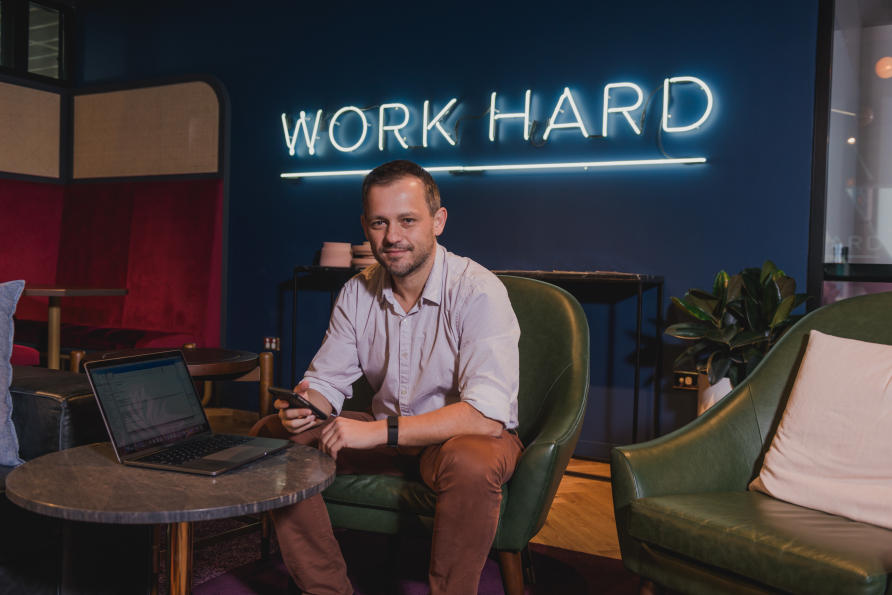 After 10 years working in investment banking and corporate development, in 2010 Jamie Olsen took the plunge to start his own boutique corporate advisory and investment firm - CMB Capital – which invests in and advises small digital media and technology companies. Jamie has advised market leading on-demand companies such as Dimmi - now part of TripAdvisor - while supporting exciting start-ups.
We asked Jamie about his experiences working at the forefront of this innovative sector.
How does your business operate?
I'm fortunate to work in a job where I'm always learning new things, and witnessing first-hand the disruption that technology is causing across all facets of the economy. I help businesses grow by providing strategic and financial advice, and assisting their capital raising efforts. When you invest in these businesses, it's completely different to the stock market - you could literally be investing for more than 10 years. You are in for the long haul so it's not for the fainthearted. I also advise on the exit of companies I have invested in – the most notable being the sale of restaurant-booking site, Dimmi, to TripAdvisor in 2015.
How have you seen the on-demand economy evolve?
I'm seeing a tremendous amount of innovation and activity in digital innovation. A key driver is that the barriers and costs of getting a digital business up and running are next to nothing if someone in the founding team can code.
Over the last 10 years, there has been a big growth in the digital sector and we are now starting to see the next generation of market leaders emerging. I think we've got a wave yet to come and it's really exciting to be a part of that.
What is driving such fast growth?
Things are moving extremely quickly in the on-demand space, and that is really being led by the consumer. The smartphone has completely revolutionised the way people do things. People now expect to do almost everything on their phone – if they can't, they go somewhere else.
On the other side, you've got large corporate organisations which have largely not invested, and they quite often are poorly equipped to innovate themselves. In coming years, those companies will seek to leapfrog themselves to a digital position. So we're at the beginning of a wave of mergers and acquisitions in the technology sector that will create significant value for investors and the economy.
How has your honours degree in finance helped shape your career?
The grounding and fundamentals I was taught at Uni have always given me confidence in the way I've gone about doing my job as an investment banker. There was a strong practical element to the course – and when you look at areas like corporate finance and acquisitions - where I have spent most of my career - those principals still hold today, 20 years later.
After doing my honours year at the University of Melbourne, there wasn't a job I wanted that I didn't get an interview for. It's the five-star tick you hope to have with an honours degree – it's recognised with employers and gets you through the door.
Alexandria Bang (BCOM 2013 (MANAGEMENT AND MARKETING)): Recruiting Coordinator, Airbnb, Singapore


Four years since graduating with a Bachelor of Commerce (Management and Marketing) from the University of Melbourne, Alexandria Bang is making waves in her native Singapore as Recruiting Coordinator at global accommodation booking site Airbnb. In just a year and a half at the company, she has been promoted from Talent Coordinator, and is thriving within the vibrant, fast-paced environment at Airbnb.
What does your role as Recruiting Coordinator at Airbnb Singapore involve?
I manage and coordinate all job interviews for the entire Asia Pacific Recruiting Team. I balance my core role with ensuring I'm working on projects that elevate our recruiting strategy to the next stage. One such project was the creation and development of a regional internship program for the office, which was really exciting.
What do you enjoy most about working in the on-demand space?
Airbnb is a very fast-moving and dynamic company which means strategies and goals can change at the drop of a hat. On a daily basis, I'm liaising with candidates and the hiring team to ensure all interviews are seamlessly happening, be it through video conference or in-person meets. I have to be really disciplined to ensure I'm also allocating enough time to focus on projects.
Easily the best thing about my job is the people. I love the fact I'm working with people around the world who are absolutely driven by the mission of the company. We are a global team which gives us the opportunity to work with some of our European and American counterparts. The Singapore office itself is diverse and rich not just in nationalities but in thoughts and personalities too.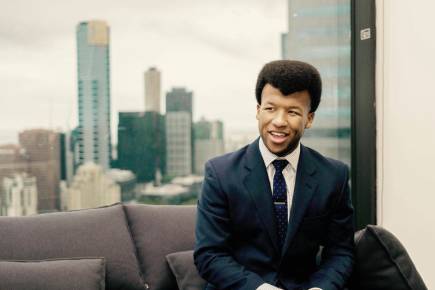 There is an openness within the company where you can have a relaxed and informal conversation with anyone. There are no qualms about approaching the Regional Director for their opinions or just a chat.
The on-demand economy is dynamic and forward-thinking. Institutions and regulators have already begun to recognise its impact and are striving to adjust their structures to adapt and protect their economies to these fast-changing companies.
Describe your experience at the University of Melbourne
The University of Melbourne gave me the exposure I craved to experience an international community outside my home country. It gave me the opportunity to meet and work with many people from different countries and was my first taste of the value of diversity.
I learned to exercise my analytical skills, which has been increasingly helpful in my career. It was what helped me to be thoughtful, meticulous and rigorous in my approach to building the Asia Pacific Internships Program at Airbnb.
What is exciting about working in the on-demand sector?
The fact that regulators recognise what the on-demand economy can bring means we are part of and are playing witness to the turn of the global economy. Tech companies have found an inventive way to fulfil consumer demand – and they are building a new reality.
Definitely keep your eyes on the on-demand economy – it is big and bold and it's changing the way the economy works but most importantly, it is changing how we interact with everyone around us.
Mond Qu (MASTERS ENTREPRENEURSHIP 2016; B. ARCH 2009 (ARCHITECTURE)): Founder and Director, Prymari and United Make (UDMK)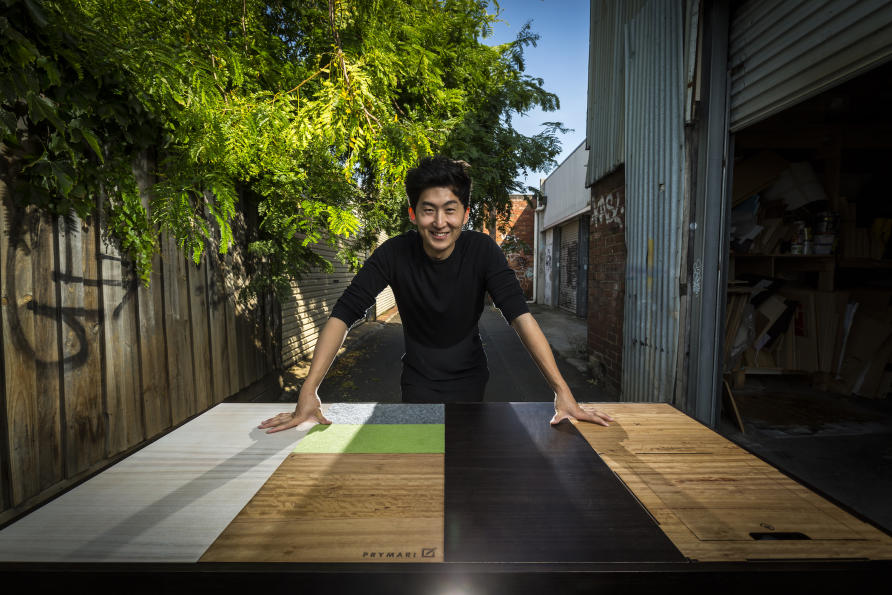 Mond Qu had been running his first business, United Make – a tech design company – along with a business partner for two years before, as he puts it, he "hit a glass ceiling". To help him develop his business know-how, Mond joined the first cohort on the University of Melbourne's Master of Entrepreneurship in 2016. During his Masters, Mond launched his second business, Prymari, aimed at "democratising furniture design" by allowing customers to design their own furniture online.
What was the inspiration behind Prymari, and how does it work?
Doing the Master of Entrepreneurship at the University of Melbourne, I focused on my latest business – called Prymari – where we are working at democratising furniture design.
The inspiration came from my parents, who specialise in furniture. My Dad's business is custom-made furniture, which is really resource heavy. The furniture is bespoke but the business is un-scalable. I wanted to look at how we can add design into a furniture industry, which is not as resource heavy as bespoke furniture – so you're not starting from scratch over and over again.
Through Prymari, first-home owners can have furniture custom-designed. It's a business that's designed for the internet and the on-demand economy – it's flexible, small and sustainable.
Tell us about the first piece of furniture you designed at Prymari
At Prymari, my business partner and I have developed the 'Deble' – a desk and table in one. The idea came about because more and more people are living in apartments, in high density areas and we need to be adapting for 'smaller living'.
I've built the first prototype – It's a four by two module made from a mix of timber, perspex, felt and bluestone. We have already sold 20 Debles and are developing them with customers at the moment. The Deble has incredible flexibility and this business model means we can be really receptive and listen to our customers' needs. There are literally hundreds of thousands of combinations you can have with the Deble.
Customers can buy or replace a new module every one or two months if they like. If the Deble gets scratched, they can order a replacement and we will recycle their old piece, and give them a reduced fee on the replacement part.
Who are your first customers at Prymari?
Our first customers include a lot of designers – they've been the early adopters so far. Also people who have home offices and small business owners as well. We are constantly getting new ideas from our customers. Some have suggested creating book shelves, bedside tables and other items of furniture from the modules – essentially creating 'eco-systems' of furniture.
All the modules fit together – you can interchange and swap pieces out. We are able to listen to our customers and see what the customer wants.
How has the Master of Entrepreneurship helped you run your businesses?
I'm a designer by trade, and I didn't have the business skills that I learned in the Master of Entrepreneurship to scale my first business.
The course gave me the opportunity to polish my business acumen, and gave me insights into how a business actually works behind the scenes. It gave me perspective – I felt like I was able to work on a business, rather than in it. The course allowed me to see how I can combine my passion with making a living. Now I have the skills to make sure what we're doing in the business is actually sustainable and profitable.
Most of all, the program has introduced me to amazing like-minded people - the tutors, mentors, and friends I have made are priceless.

Emmy Liggett (B Com 2011 (Marketing) B Arts 2011 (Communications and Media Studies, Psychology)): Marketing and Partnerships Manager, Zomato (Melbourne)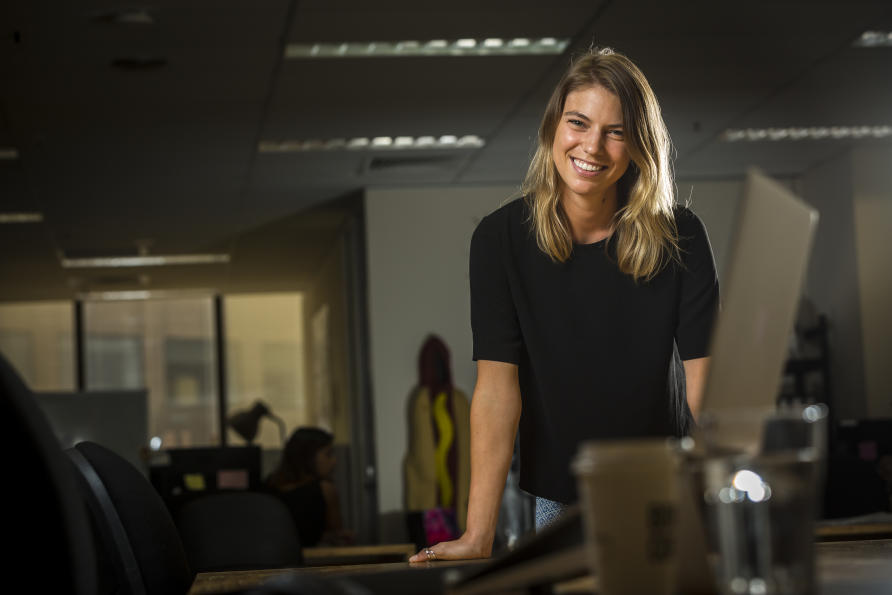 As Marketing and Partnerships Manager at Zomato, Emmy Liggett helps drive traffic to the website and get more app downloads. She also gets to spend her days looking at food porn and discussing the latest hip restaurants with her colleagues!
Emmy divulges what it's like working at one of the fastest-growing tech companies in an even faster-growing industry.
What does your role at Zomato involve?
Since we took over Urbanspoon in 2015, we've focused on creating brand awareness. Most people hadn't heard of Zomato when we first launched, so we're trying to build the brand of Zomato within Australia as the place to go for anyone looking for somewhere great to eat, planning a night out, or wanting to find the latest cafes and restaurants to hit the city.
I work on forming partnerships with food festivals, and finding different ways to integrate API (Application Program Interface) into other platforms, allowing them to utilise the information we've gathered on all restaurants in Australia – travel, real estate, anywhere it makes sense to – especially here in Melbourne - where food is so much a part of the culture.
I also manage the social media for Zomato, which involves looking at a lot of food porn! We work with a lot of food bloggers, so it's also really fun in that sense.
What do you enjoy most about working in the on-demand economy?
The on-demand economy is an exciting area to be working in. Everyone is on their phones all the time with information you can access at any point – and Zomato really taps into that.
Zomato can be targeted based on your location, and what comes up first on your phone depends on the time of day – in the evening it's restaurants and bars, in the mornings it's cafes and brunch places. We don't need to store information in our memory bank anymore – it's all on-hand on our phones.
Working in a tech company is great because it's fast-paced and I can see the flexibility of how we use the data and analytics to improve it. We can delve deep into how people are searching, what they're searching for, and when.
From a marketing perspective, when a product is getting better and better, it's easier to market and it's easier to get retention. You can build the product around the consumer and how they are using it.

What is the work culture like?
We have a really good work culture - everyone is very much into the Melbourne foodie life, although that does come at the expense of the waist line at times! We've got a bit of a start-up culture here at Zomato, so it's not so bureaucratic. You're free to come up with any solutions yourself, which I really like. It's definitely a fun place to work.
Even though I've lived in Melbourne my whole life, working at Zomato has opened up a whole new world for me. I've discovered so many new restaurants, cafes and bars. What we're eating next is a big discussion around the office!
How has your degree helped in your career?
My marketing degree has been really useful in terms of learning about branding and touch points with consumers and also, how to research and think about things differently.
Looking at team work and consumer behaviours really helped to prepare me for the business world. Working in marketing it's important to understand consumer lifestyles so that you can create communications that will fit in with these (rather than annoy people), and my psychology and communication majors certainly helped me build that understanding.
I'm really passionate about branding, and like working on the strategic positioning of one brand. So this area is where I want to stay for a bit, and delve a bit further into that with different products.
Banner image: Shutterstock