The power of Garma
The Garma Festival in Arnhem Land brings together business leaders, politicians, intellectuals and the region's Yolngu clans for a policy conference on the opportunities and challenges facing Aboriginal people. But it's much more than that.
Each year, for a few days in early August, the Garma Festival of Traditional Culture takes place in north-east Arnhem Land in the Northern Territory.
It's hosted by the Yothu Yindi Foundation and the Gumatj clan, and is described as "Australia's Indigenous equivalent of the World Economic Forum held annually at Davos" that brings together political and business leaders from across the globe.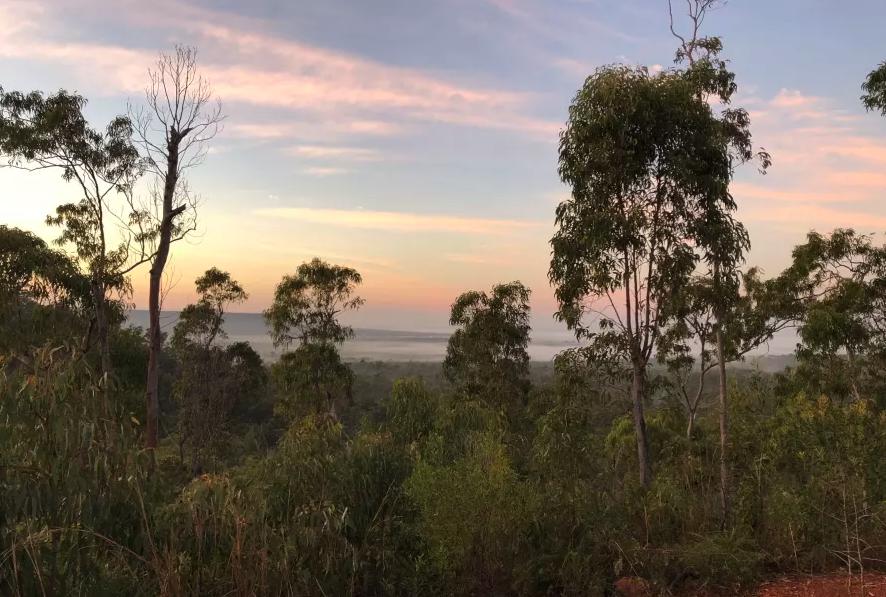 It aims to "strengthen our cultural genius through the preservation and maintenance of a culture 50,000 plus years old".
And every year, the University of Melbourne sends a contingent of staff and students to attend the Festival.
As postgraduate students in education and law respectively, we were invited to attend the 20th Garma Festival in 2018.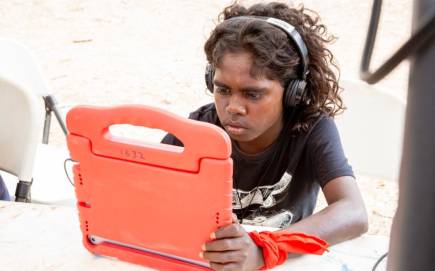 Initially, we were both skeptical.
In conversation with one another, we mused: What is the purpose of the university sending mostly a bunch of high-level administrative and professorial staff, and us, to an event like this?
As representatives of an 'ivory tower institution', was our presence at the festival perhaps justified by the notion that Garma was an entry point for the university to 'help' disadvantaged Aboriginal communities up north?
Was this an example of the university flying over the Koorie communities in its own backyard, as well as other Torres Strait Islander and Aboriginal people, to attend to the 'problems and issues' of remote 'real blackfellas'?
As we travelled from the town of Nhulunbuy to the festival site at Gulkula, these questions were still at the forefront of our minds.
But not soon after arriving, we realised that any assumptions we held about the University's presence at Garma firstly needed re-framing to account for the strategy and intent of our Yolngu hosts and their advocates.
While walking through the city of 2650 tents nestled amongst the stringybarks, many campsites set up under the banners of corporate sponsors and other higher education institutions, it was evident that some of the most influential decision makers in Indigenous research and business were here.
A brief look at the last year's program revealed that in attendance were representatives of the Department of Prime Minister and Cabinet among others who were responsible for Indigenous policy at both state and federal levels.
The productive potential of bringing together representatives from industry, government and the tertiary sector isn't only enormous; doing it in the way that Garma does is profound.
Important conversations happen while everyone waits in the same queues for the showers each morning and in the mess hall line for breakfast, lunch and dinner.
Ordinarily inaccessible government ministers, vice chancellors, high-flying corporate partners and company directors share communal tables at meal times with journalists, festival musicians and artists, first-year university students, public servants and Yolngu community members.
The playing field is levelled creating the vulnerability necessary to instigate some of the conversations and actions needed to attend to the complex issues facing Indigenous people from Yolngu country and beyond.
The 2018 theme of Yuwalk Lakaraŋa 'Truth Telling' required those in attendance to take the time to properly listen to, rather than simply hear, Indigenous voices.
The site and structure of the program enabled participants to sit with the knowledge gifted to them from the Yolngu people and other prominent Indigenous leaders from across the country.
Within this context, truth-telling was asserted by the director of the festival, Denise Bowden, as "essential in paving a way forward that can bring the nation together".
In doing so she also posed a challenge: It is up to you all to choose what you're going to do with it.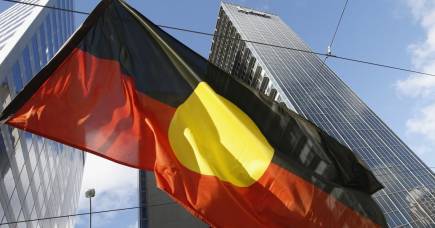 This message was reinforced by Ms Yananymul Mununggurr in the lead up to this year's Garma festival, who also suggests, "When you come to Garma, you should bring the expectation that you will be changed.
"You should bring a willingness to change. You should bring new ears, ready to hear, and new hearts, ready to feel. Bring your lives and energies, and be ready to respond".
In this way, for many, the experience of Garma can be transformative.
For us, as Aboriginal people, experiencing the generosity and strength of the cultural practices of the Yolngu people afforded us the opportunity to exercise our own protocols as guests on their country.
As senior Gumatj leader, Djawa Yunupingu, stated when he welcomed us to the festival, "We represent the ancient sovereignty that has been in this country since time began. This sovereignty is so proud and so beautiful in its operation and exists across all this nation".
For us, Garma was reaffirming and healing.
From conversations we had with other festival attendees, it seemed that for many non-Indigenous people, any normalised or comfortable conception of what it means to be Australian was also de-centred by their experience of Garma.
But more importantly, this brief rupture seemed to compel a consideration of their use in relation to the Yolngu people and more broadly, Indigenous Australia.
We are often represented as less than, as deficient.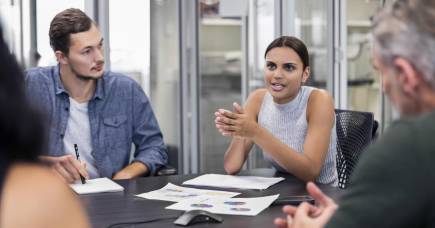 At Garma, the Yolngu people share ceremony at the bunggul grounds each night and then facilitate high-level strategic discussions on Indigenous policy by day. Indigenous people from other nations across the country also demonstrate a longstanding and formidable commitment to a better future for ourselves and by extension, Australia.
In this way, any pre-conceived notion of an Aboriginality in need of benevolent assistance is challenged.
For many, as the festival unfolds, their experience at Garma throws into relief the extent to which the 'Aboriginal problem' is one of an indifferent and bigoted Australia.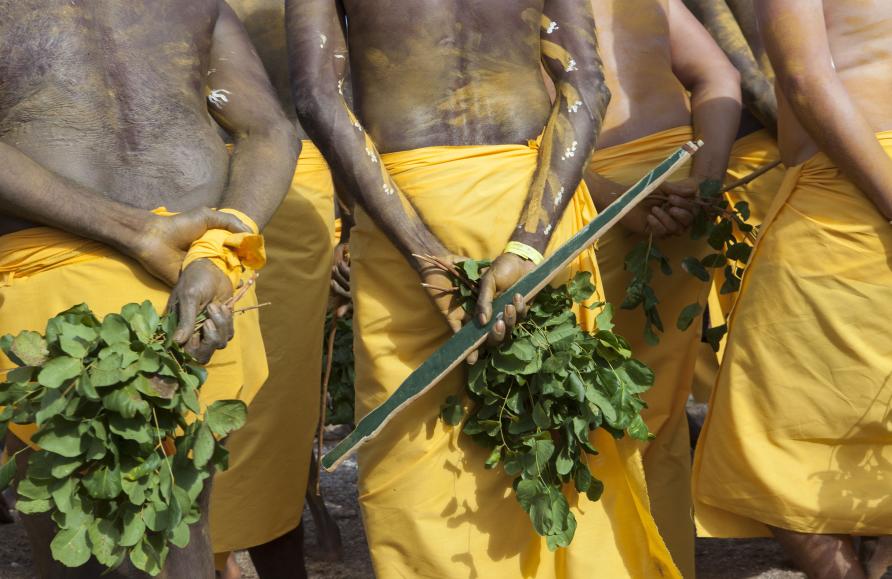 As these pre-conceived ideas are turned on their head, we saw many white, non-Indigenous people making meaning of their lack of engagement with Indigenous people in the places they live and work — the First Nations places they call home.
In this way, the University of Melbourne's Garma contingent is in fact part of a much broader narrative of strategic engagement spearheaded by Indigenous leaders and non-Indigenous advocates within the University.
This engagement includes the establishment of The Academy of Sport Health and Education (ASHE) in partnership with the Rumbalara Football and Netball Club on Yorta Yorta country in the Greater Shepparton area of Victoria, the cross-disciplinary Indigenous Settler Relations Collaboration, as well as cultivating mutually beneficial relationships with the traditional owners in the city of Melbourne and our campus neighbourhoods.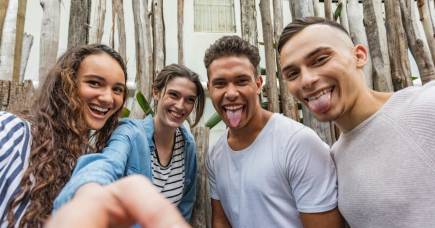 Associate Provost Professor Marcia Langton and Pro Vice Chancellor (Indigenous) Professor Shaun Ewen recognise the transformative possibilities Garma presents for individuals when they strategically select people from the University community to attend the festival.
But beyond this personal impact, is the recognition that the University of Melbourne is an extremely influential and well-resourced institution.
It's made up of people who occupy a privileged position from which to productively partner with Indigenous people and communities to create substantive change.
Banner: Yothu Yindi Foundation