The problem of a same sex marriage exemption for civil celebrants
As Australia moves to legalise same sex marriage, the debate over the right of civil celebrants to refuse to marry same-sex couples continues
Australia is on its way to becoming the 26th country or region in the world to legalise same-sex marriage. If everything goes according to plan, Parliament could pass the Marriage Amendment Bill, known as the Smith Bill, before the holidays start.
But some argue that the law should not be passed without insurances that religious freedom will not suffer in the process.
Political calls for broad exemptions, which would have allowed florists, bakers, photographers and the like to refuse to provide services for same-sex marriages, have been dropped. One other aspect of the debate, however, is still on the table: the right of civil celebrants to refuse to marry same-sex couples.
Although civil celebrants have not asked for exemptions, Attorney General Brandis and other senators have proposed amendments to the Smith Bill to enable all civil celebrants, present and future, to refuse to solemnise same-sex marriages for religious reasons.
Unlike other proposals for exemptions, those for civil celebrants seem to have enough political and popular support to be taken seriously in the legislative debate.
In deciding how to legislate, members of Parliament may want to look at how other countries have dealt with it.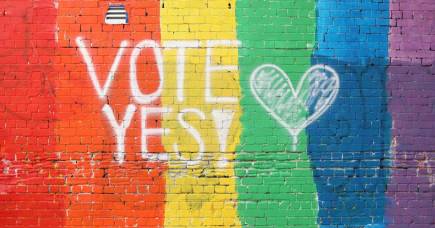 EXAMPLES AROUND THE WORLD
Australia is not the first country to consider the implications for the religious freedom of civil celebrants. The law in New Zealand, the United Kingdom, South Africa and the Netherlands provides some comparative perspective on the Australian legal debate.
New Zealand has chosen not to include exemptions for registrars and most civil celebrants in its same-sex marriage legislation. Under New Zealand law, only ministers of religion and celebrants nominated by approved organisations (mostly churches) are explicitly allowed to refuse to solemnise same-sex marriages.
Additionally, celebrants can only do so if same-sex marriages contravene the organisation's religious beliefs or philosophical convictions, not their personal beliefs or convictions. Effectively, most civil celebrants in New Zealand cannot refuse to solemnise same-sex marriages.
In the United Kingdom, proposed exemptions for registrars were decisively defeated in Parliament. At the same time, local authorities in the UK can decide on the approach that best fits their local circumstances. Some municipalities favour a uniform public service, under which all registrars perform the same duties under the law. These municipalities do not grant exemptions to registrars who oppose same-sex marriages (or partnerships before that).
This has famously led to the sacking of a registrar in the London borough of Islington who opposes same-sex unions as 'contrary to God's law'. The UK courts and the European Court of Human Rights have since ruled that Islington was entitled to dismiss the registrar to preserve its non-discrimination policy.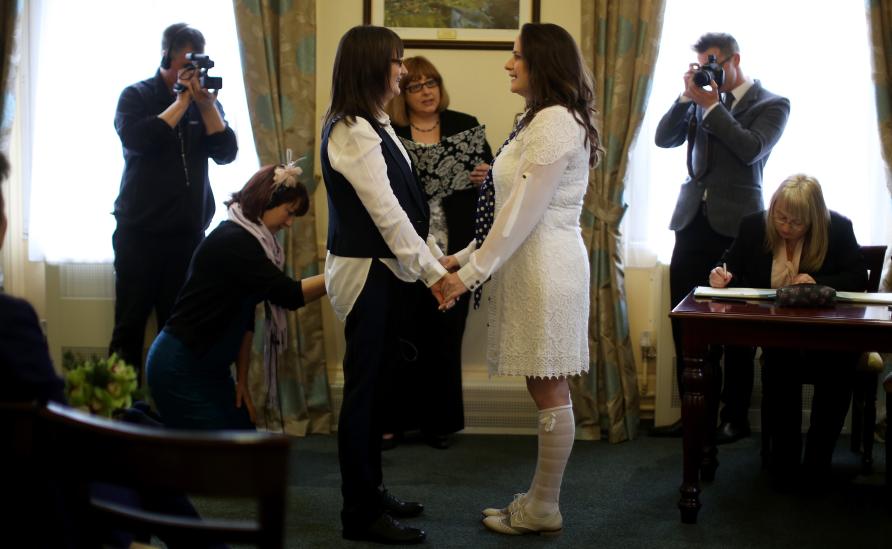 In other UK towns and cities, however, registrars with conscientious objections have been moved to posts that do not include the duty to register marriages. This solution aligns with a provision of the Smith Bill that aims to introduce a new category of religious celebrants to Australian law.
Under this provision, current (but not future) civil celebrants are given a one-time chance to move to the newly created category, enabling them to avoid duties to marry same-sex couples. The proposed amendments to the bill would, it seems, extend this possibility indefinitely, to all civil celebrants present and future.
South Africa is the only country, of the four here, that has adopted the kinds of legislative exemption for civil celebrants being considered in Australia. Civil marriage officers in South Africa are, upon written request, exempt from solemnising same-sex unions, so long as they invoke reasons of conscience, religion or belief.
The South African example is instructive for Australia, because it illustrates how legislative exemptions can elicit further divisive debate.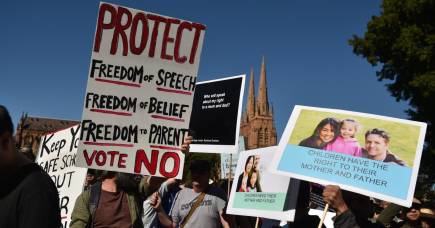 Nearly 40% of all civil marriage officers in South Africa are now exempt from the legal duty to perform same-sex unions. These widespread exemptions have guaranteed persistent debate over same-sex equality. LGBTQI groups, in particular, have claimed that '[t]he "conscientious objector" clause in the [South African Civil Union] Act is clearly being abused at the expense of the human rights to dignity and equality the Act was intended to protect'.
The Netherlands, finally, provides an interesting counterexample to South Africa. When the Netherlands became the first country in the world to legalise same-sex marriage in 2001, its government was as concerned about safeguarding religious freedom as some Australian senators are today.
Rather than legislate on the issue, however, the Dutch government hinted that municipalities could tackle the issue pragmatically, by shifting public service duties between registrars.
Initially, this solution was broadly supported. A decade later, however, the de facto exemptions became increasingly controversial. They were seen to stand in the way of genuine equality. In 2014, the Dutch legislator put an end to the divisive debate by legislating to explicitly prohibit exemptions for all future registrars.
WHY AUSTRALIA SHOULD NOT INTRODUCE EXEMPTIONS
My own analysis, for what it is worth, is that civil celebrants should not be exempt from same-sex marriage legislation, for equality reasons. When legislators allow civil celebrants to refuse to marry same-sex couples, they cause LGBTQI expressive harm. By extending equality with one hand, only to take it away with the other, such legislators continue to treat LGBTQI as second-class citizens.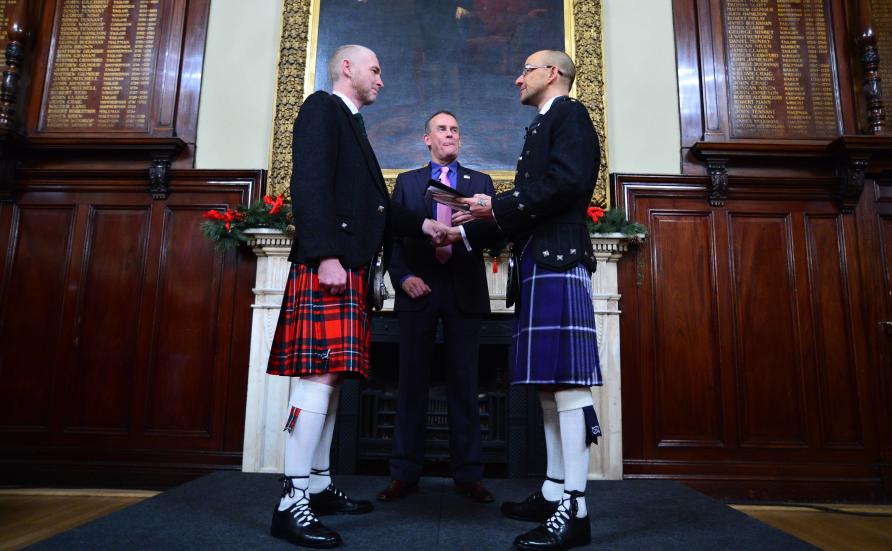 Australian law already allows ministers of religion to refuse to marry, among others, persons of a different faith or divorcees. Extending this entitlement to cover same-sex marriages, as the Smith Bill envisions, is a logical extension of an acceptable – and accepted – principle.
Exemptions for civil celebrants are different in two senses. First, civil celebrants provide a public service. The only way for same-sex couples to exercise their impending legal right to marry, so long as ministers of religion refuse to marry them, is with the help of a civil celebrant.
Second, civil celebrants are not entitled to refuse to marry persons of a different faith or divorcees. Exempting civil celebrants under same-sex marriage legislation would thus introduce a right where previously there was none.
In deciding what solution would best fit the Australian context, our Parliament should also not lose sight of the primary aim of the law: extending marriage equality to same-sex couples.
From the perspective of equality, granting exemptions to civil celebrants undermines the primary aim of the law.
Banner: Getty Images