Think the best footy players earn too much? Here's why they should be paid more
The pursuit for competitive balance means teams are underpaying AFL's top players, even those sitting on million-dollar contracts
Dubbed the "Million-Dollar Dozen" by the Australian Football League (AFL), a record 12 players snagged seven-figure salaries for the 2022 season, a marked jump from five players in 2021.
The man at the top of that list is Richmond's Dustin Martin, earning up to $AU1.35 million a year, according The Herald Sun newspaper.
And at just 20-years-old, second-season Collingwood player Nick Daicos recently signed a "mega-contract" that no doubt dwarfs his previous salary of approximately $AU140,000, tying him to the club until 2029.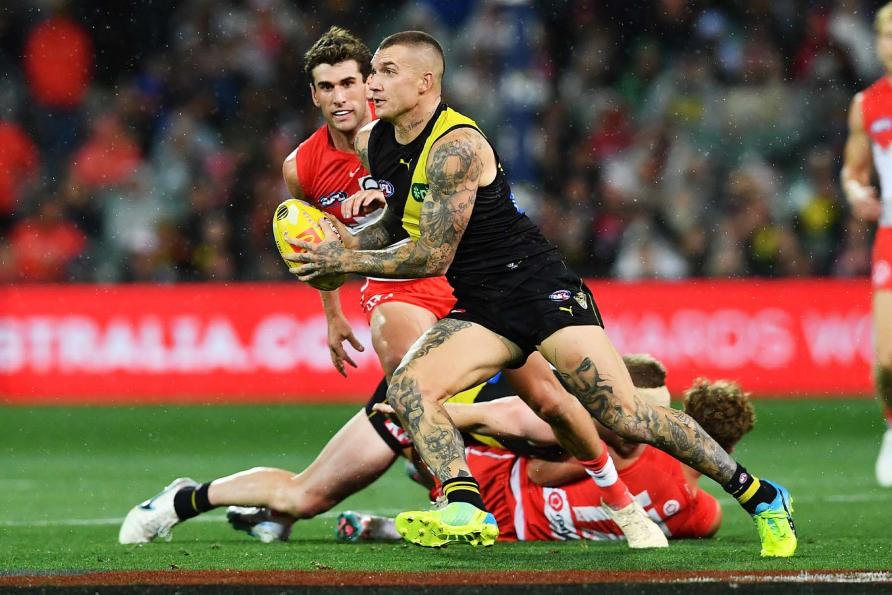 These sums feel extraordinary to many of us, but our research suggests the league's top players – including Martin and Daicos – should be paid a lot more.
Are all AFL players underpaid?
The average wage for an AFL player is now $AU406,000, with just ten players earning less than $AU100,000.
As of 2022, the maximum amount a club can pay their team was capped at $AU13,540,000 and the minimum, the salary floor, was $AU12,863,000.

Compared to other codes like the National Rugby League (NRL), AFL players earn a smaller share of their league's revenue.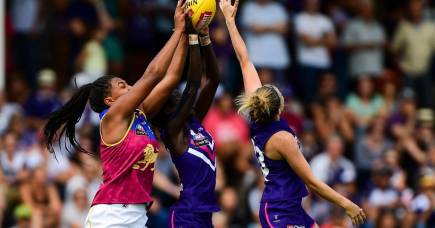 Under the current Collective Bargain Agreement (CBA) between the AFL and the AFL Players Association, 28 per cent of the league's revenue is paid to male players in wages – but players have been pushing to increase this to 32 per cent, with Australian Football League Women (AFLW) players fighting for an increase from eight per cent to 15.
A vote on a new agreement appears imminent.
For comparison, NRL players reportedly receive 41 per cent. In the US, the National Basketball Association (NBA) gets approximately 50 per cent and teams can pay a 'luxury tax' to offer players already on their payroll even larger salaries. Think of Lebron James inking a US$97.1 million, two-year contract extension with the Los Angeles Lakers.
How much is one player worth?
At this stage we won't go so far as to say that all AFL players are underpaid, but the evidence we have gathered suggests that the league's very best players earn less than they should.

In the AFL, individual player salaries are not made public but by looking at their performances and making some conservative assumptions, we can work out what share of the team's salary cap they deserve.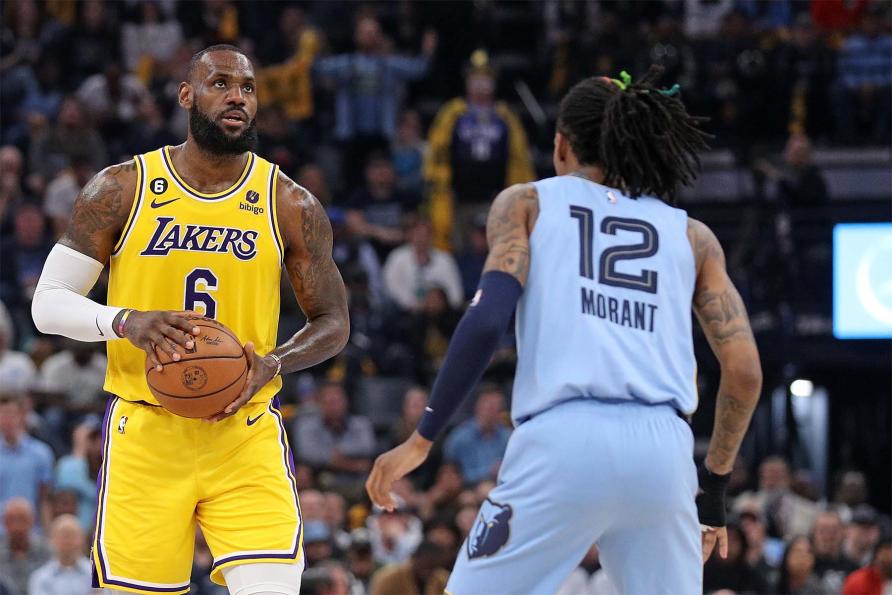 Our research calculated individuals' contributions to team performance by analysing how injury-induced line-up changes affect game outcomes.

Doing this allowed us to determine how likely a team is to win with their star player and without them.

By focusing on team rather than individual outcomes, we capture not only star players' own output, but how they improve their teammates' performance.

We found that compared with their injury replacement players, superstars are individually responsible for generating an additional 1.65 wins per season for their teams.
These performance effects are primarily concentrated in away games, where superstars significantly increase their teams' likelihood of winning by approximately 15 percentage points (or plus 15 points in terms of game margin).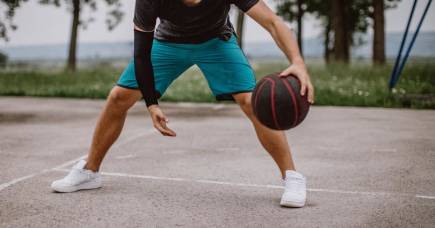 Based on an average $AU1,100,000 in total player payments per win, we estimate that star players should be paid approximately $AU2.1 million per season. This finding suggests that clubs are underpaying their highest-paid players by at least 30 per cent.
Given our calculations don't consider these players' significant impact on team revenue via lucrative product streams – for example, merchandise sales, membership and increased game attendance – we believe our finding is a conservative estimate of the performance-pay gap.

Salary caps and peer pressure
So why are there no $AU2 million players – yet?

One major block is the salary cap. If, as we suggest, AFL teams give their top players a 30 per cent pay increase, other players will necessarily be paid less.

So, teams may choose to 'underpay' the top players to limit harmful status effects and reduce disharmony and jealousy among teammates.

There is some sense to this.
Research in economics shows that in both sports and non-sports settings, large relative pay disparities within organisations can harm performance, lower job satisfaction and hamper collaboration among co-workers.

Increasing pay disparity can also lead to social outrage and force the AFL to further regulate wages to keep the fans onside.

Another explanation for our findings is that, rather than paying players year-to-year based on recent performance, teams use contracts that backload compensation and smooth players' earnings over the course of their career.

These long-term contracts may be beneficial to a player, who is assured a consistent paycheque over many years, but also it can be a way for teams to reduce pay inequalities year-to-year.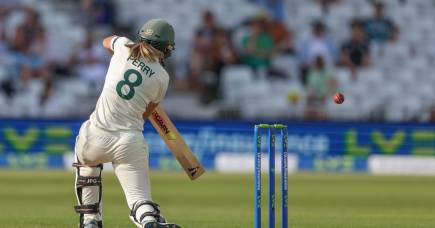 Long-term contracts also lock in players on nominally high fixed salaries, but over time 'inflationary' forces, like rising salary caps, lower the player payments in relative terms.

For example, when the Brisbane Lions famously signed Alastair Lynch to a one million Australian dollar (total) 10-year-contract in 1994, he was among the league's highest paid players, but the rapid commercialisation of the AFL and associated increases in the salary cap during the late 1990s meant that later in his career Lynch was very likely underpaid relative to his peers.

A final explanation for our findings is that sometimes life, and footy, is about more than just money. Superstars may, for example, accept on-field success as a form of 'payment in kind'.

They may even be willing to sacrifice their own salary so the team can recruit more high-quality players to increase their teams' chances of winning a premiership.

However, this may not be entirely voluntary, with pressure from their peers or the public to take a pay cut for the 'good of the team'.

Bad for superstars but good for fans
We've done other research that demonstrates that higher 'outcome uncertainty' brings more fans to watch AFL games.

While it dampens star players' pay, the salary cap is a key factor in balancing teams.

By more evenly distributing talent across the league, the cap gives spectators what they want each week: more closely contested games.

And so, when (as fans) we complain each season about how much the AFL's best players earn, we should remind ourselves that these athletes should potentially make even more, but, for our benefit, they don't.

Banner: Million dollar (or close to) GWS players Stephen Coniglio, Josh Kelly and Toby Greene. Picture: Getty Images