Training our doctors for the future
We must teach our future doctors how to intelligently access and thoughtfully use the knowledge available to them – including learnings from COVID-19
Both Australia and New Zealand enjoy a reputation for their high quality of medical training. There's widespread recognition of our medical qualifications which means Australian and New Zealand doctors are sought after internationally.
Our graduating doctors are strong because students are selected on merit and suitability for the profession.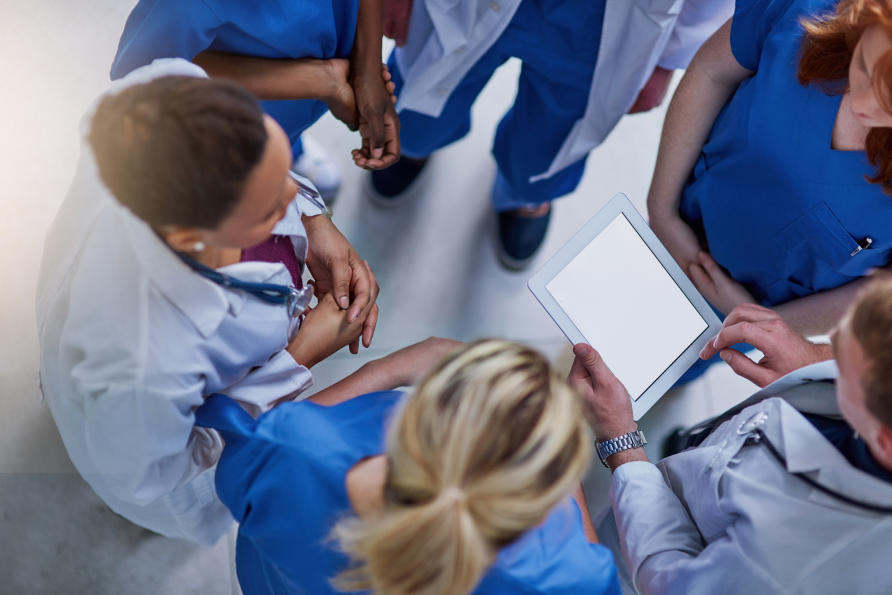 We have a long and rigorous training as well as strong collaborations between universities and our health care partners. And our medical schools undergo expert, informed and flexible oversight and accreditation by the Australian Medical Council.
But there are changes to the way we educate our future doctors.
Most medical education is still based on the 110-year-old Flexner model which proposed two-stage training – a strong underpinning in the science of medicine followed by the clinical 'application' of that science.
The underlying philosophy – that medicine is a scientific discipline – remains true, but the expectation that students can learn and retain all the scientific knowledge needed to practice medicine is no longer valid.
The huge and ever-increasing size and complexity of the medical knowledge base means it is impossible for any practitioner to know it all – even in highly sub-specialised fields of practice.
Of course, this problem is partly addressed by the ready availability of high-quality information, system analysis, computer-based care algorithms and, increasingly, artificial intelligence.
The medical training implication is that we must teach our future doctors how to intelligently access and thoughtfully utilise that knowledge, rather than try to remember it all.
This need for change in approach is augmented by greater involvement of patients in their medical care and increased societal expectations of the quality of that care.
Medical students worldwide have also made it clear what they want from their education. They want flexibility, digital approaches, the capacity to 'personalise' their course to accommodate previous experience as well as their current and future interests, a focus on underserved populations and the opportunity to multi-skill.
COVID-19, too, has had an impact.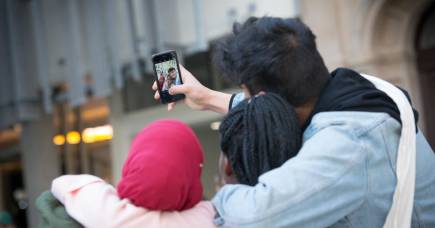 Firstly, the pandemic has forced the move to online learning and assessment. This has been successfully achieved and we were fortunate at the Melbourne Medical School to have a head start.
But many students across the world do not want to return to education models based on large group lectures.
Secondly, the crucial hospital and primary care 'clinical placements' that are the backbone of high-quality medical education were compromised during the pandemic.
Thirdly, the pandemic is providing our students with an experience that is both formative and informative and will have life-long influence.
Medical schools have already made some fundamental shifts.
Arguably the most important is the emphasis on competencies and skills, rather than raw knowledge. For example, our students are taught (and assessed on) having a conversation with a patient about dying – a not always correctly assumed competency not that long ago.
The multi-disciplinary nature of current health care is also reflected in medical schools focusing new attention on team-based learning and practice, along with professionalism.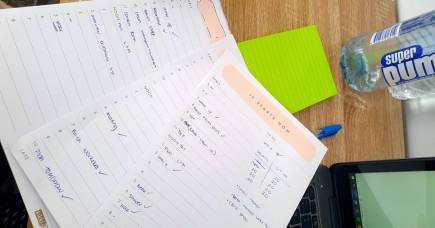 Our current education approaches emphasise flexibility, adaptability and capacity to be effective in a range of environments.
This is essential in many Australian hospitals where the patient population speaks more than 100 languages, with all the associated cultural, domestic and religious differences and nuances.
In short, the wonders of a modern diverse Australia mean doctors need a different training to the one Flexner proposed more than a century ago.
At the University of Melbourne Medical School, we have spent the last three years designing a new curriculum aimed at addressing these issues commencing in 2022.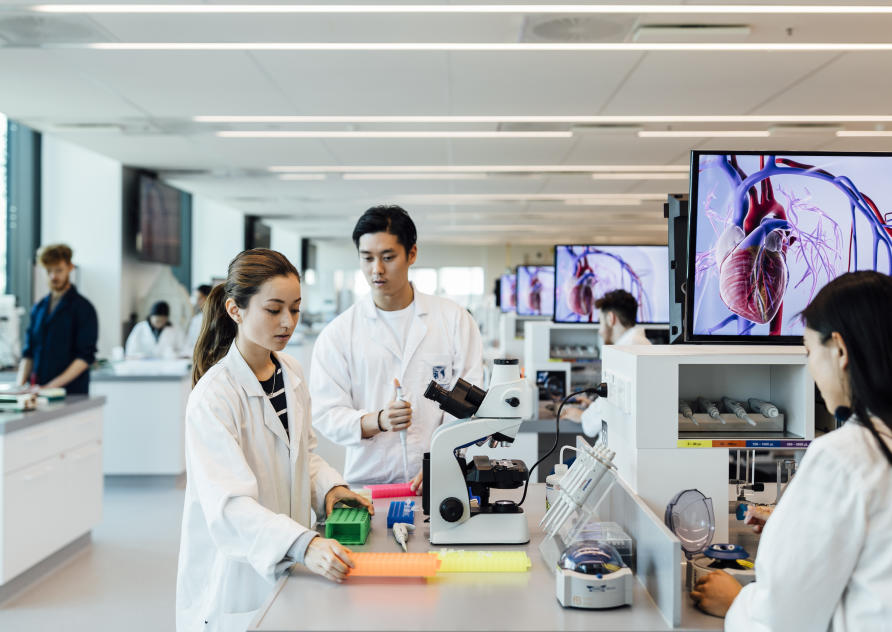 The 160th anniversary of the Melbourne Medical School sees us working hard to remain relevant and responsive to the needs of our time.
COVID-19, too, continues to provide learnings.
Our students have grasped and relished the opportunity to contribute in many ways – vaccinators, testers, contact tracers, administrators, patient follow-up and assisting with research and education.
Hats off to students, teachers, governments, health care providers and the Australian Medical Council for the enthusiasm, innovation, flexibility and timely decision-making to allow this to happen.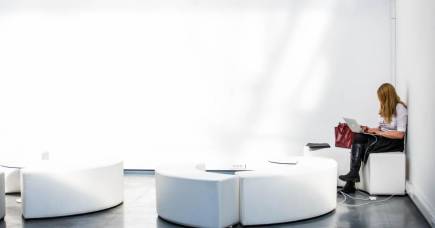 Students have seen, too, first-hand the applications and impact of science, ethics, politics, epidemiology and public health. They have been part of the tragedy and grief, and witnessed the disparity in COVID impact across the world and across social strata.
An experience like this can never be written into any curriculum.
They have also been well placed to ponder and analyse why, yet again, Australia is a lucky country. To date, Australia's COVID-related death rate is well under 100 per million of population. Tragic enough, but almost incomparable to the 2000+ deaths per million population seen in many parts of the world, including the UK and USA.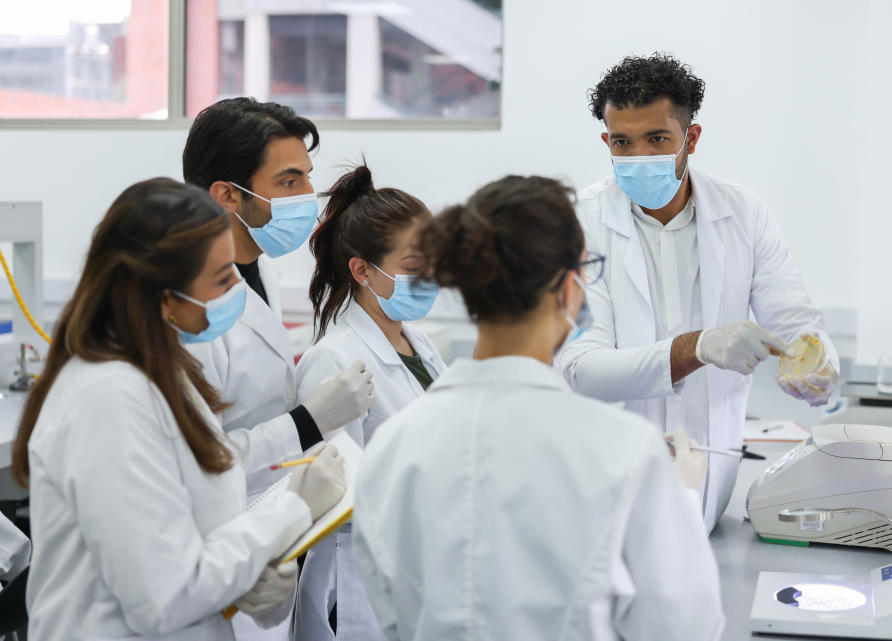 One of the recognised reasons for Australia's comparatively low COVID mortality is the good background health of the majority of our population – but it's also important to acknowledge the unacceptable gap in health outcome in many groups.
This overall good health is partly related to the high quality of our doctors and other health-care workers.
We hope that with the evolving approaches to medical training across Australian and New Zealand medical schools, this long tradition of quality graduates will continue well into the future.
Banner: Getty Images