Two leaders with the right stuff
Gladys Berejiklian and Sally Capp, the winners of the 2019 McKinnon Political Prize for Political Leadership, have successfully mixed strength with empathy
One is a seasoned politician who set her course towards political leadership in her mid-twenties; the other a political neophyte who sought elected office after a varied career in the private sector and a term as Victoria's Agent-General in London.

The former took the opportunity afforded by a Private Member's Bill to reform a century-old abortion law despite strident opposition and a threatened challenge to her position; the latter reunited a capital city council riven by controversy and the forced resignation of its lord mayor.
Gladys Berejiklian, Premier of New South Wales since 2017 and a parliamentarian since 2003, and Sally Capp, Lord Mayor of Melbourne since 2018, have won the 2019 McKinnon Prize for Political Leadership.
Ms Berejiklian was named the McKinnon Political Leader of the Year and Melbourne Lord Mayor Sally Capp the McKinnon Emerging Political Leader of the Year.
The McKinnon Prize selection panel says Ms Berejiklian's award in part recognised her "balanced and empathetic handling of reproductive health reform". Panel member, former prime minister Julia Gillard, noted: "It's not an easy thing to do. It's a very vexed and controversial area. I think she led that discussion in New South Wales with a lot of respect."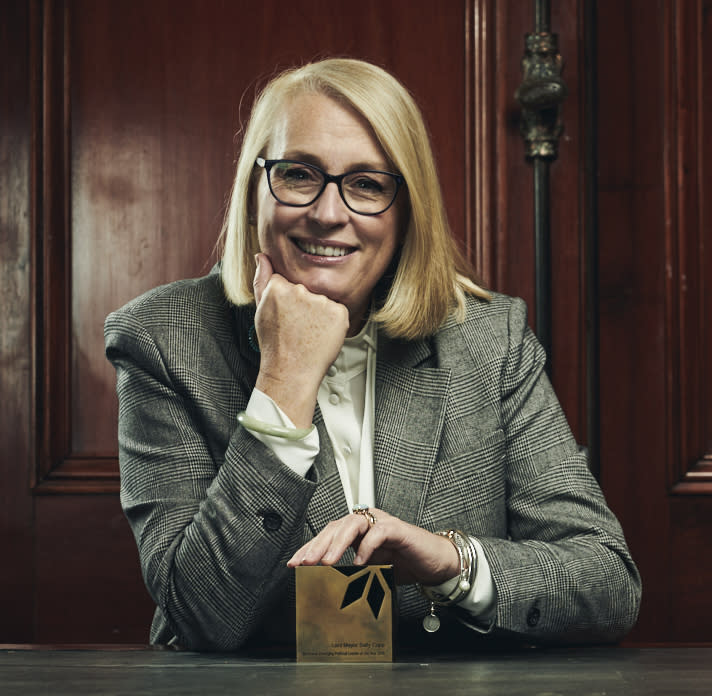 Of the decision to pursue a reform that exposed deep divisions in her own party, Ms Berejiklian says: "I always knew it would be difficult, but it would be difficult no matter what time we did it. It would be difficult, if I didn't do it, for someone in 10 years' time … it was just one of those seminal issues that I think needed resolution."
The selection panel commended Sally Capp for restoring stability and dignity to Melbourne Town Hall "following a period of volatility and controversy", and praised her moral courage in guiding the city's response to homelessness.
Ms Capp recalls that initially she had misjudged the needs of a traumatised Town Hall staff and made a rapid reappraisal: "I am going to be very open in self-reflection here. You know, you look at a situation from outside and you make assumptions about what's going to be needed when you get in there. There was this huge turmoil.
"I had that sense of needing to make a very strong stance, from the start, and I did that. And I realised on day one that wasn't what was needed … it needed somebody who could be open to the fact that this was an organisation in trauma."
The McKinnon Prize is a collaboration between the Susan McKinnon Foundation, founded by Melbourne businessman Grant Rule, and the Melbourne School of Government. Its purpose is to celebrate political leaders who drive positive change, and to provoke discussion about the role and expectations of leadership in Australia.
The McKinnon Political Leader of the Year is open to politicians with more than five years in office, while the McKinnon Emerging Leader of the Year acknowledges those with less than five years in office.
Panel chair, University of Melbourne Provost Professor Mark Considine, says the winners demonstrated the profound impact women were having on the political landscape.
Ms Berejiklian's emergence among the country's leaders also reflects its changing demography. Born to Armenian migrants, she wasn't exposed to the English language until starting school aged five. That background informs her sense of what is possible in Australian society.
"I was the first child, so my parents spoke to me in their first language, and when I went to school I could barely, well I couldn't string a sentence actually. But you learn very quickly when you're five, as I've discovered.
"What I love about Australia, and New South Wales, and what encouraged me to enter public life is the notion of equality of opportunity; that notwithstanding your circumstances or your background we have a society here where genuinely anyone can reach their full potential. I feel there are very few places on the earth that genuinely encourage that equality of opportunity."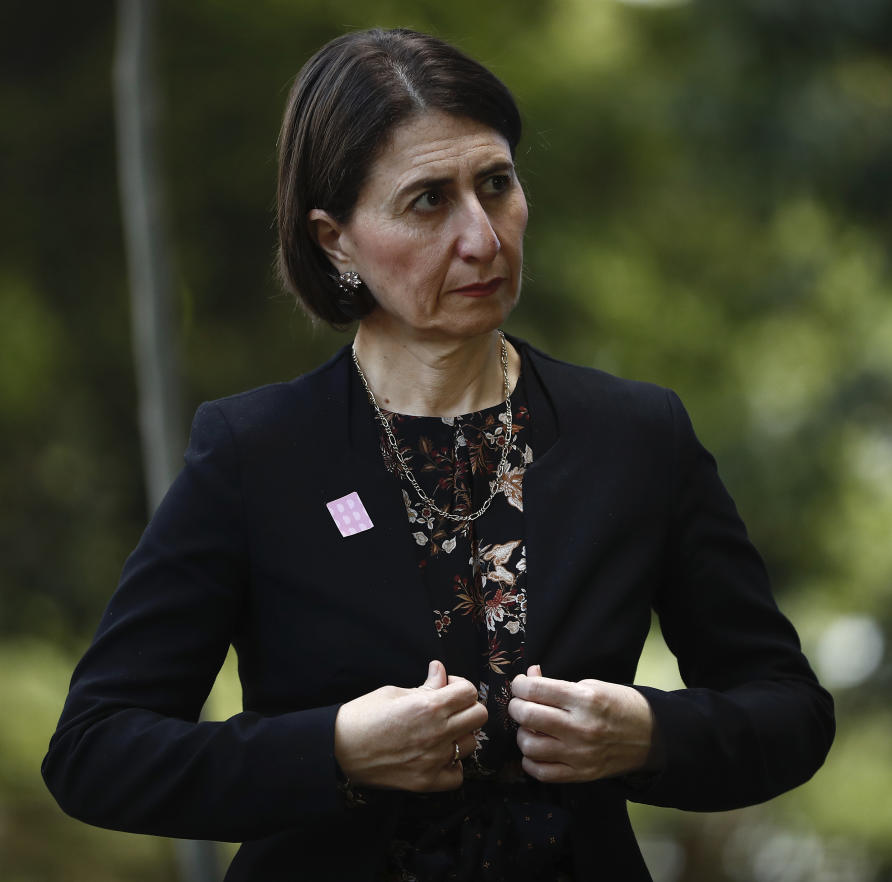 According to Ms Berejiklian, who worries that she might sound immodest, leadership is about self-awareness, knowing when to put yourself forward, when to hold back. And hold back she did in 2014 when she was mooted as a leadership candidate but didn't stand. It was later reported "she felt she wasn't ready".
"To be honest it wasn't that I felt I wasn't ready. I felt there was someone who could do a better job," she says.
"I am always willing to put myself forward so long as I am confident that there's no one else in the room that can do a better job than me, and at the time I was absolutely confident, and I think history has proven me correct, that Mike Baird was in a strong position and would have been, and was, a better leader than me at the time.
"I didn't feel that when he retired, though. I didn't feel that in 2017. I put my hand up believing, again immodestly, that I was the best person for the job. I would never put my hand up for anything without believing I could make as strong a contribution as possible, because any leadership position is about team."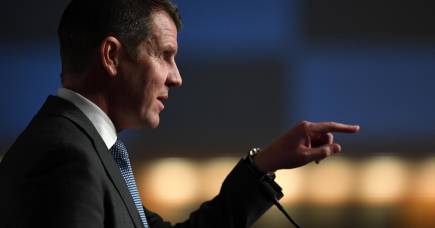 Despite taking her party to victory in March 2019, within six months she was threatened with a leadership challenge over abortion law reform. Overwhelmingly, Private Member's Bills languish on parliamentary notice papers, but she chose to run with one that decriminalised abortion.
The threat to her leadership was ultimately withdrawn, but the division in her party was reflected in the fact that 19 of the Liberal Party's 35 Lower House members – including seven Ministers – voted against the legislation.
As to her decision to begin the process of overturning a 119-year-old law, Ms Berejiklian points out hers was the only state that hadn't reformed abortion law.
"It was quite inevitable that it was going to come up at some stage, and also, I think there were a lot of colleagues from across the board who felt very strongly about it in terms of wanting the reform to take place."
Her critics focused also on her decision to allow a conscience vote to which she says: "How could you not?"
"It's an issue where many people have a strong view on either side, and I felt that was the only appropriate way to do it. There are issues like that that come up from time to time that aren't based on your party ideology or based on your political predisposition.
"They're based on being a human being. There's nothing more sensitive than discussing life. I couldn't think of any other way to do it."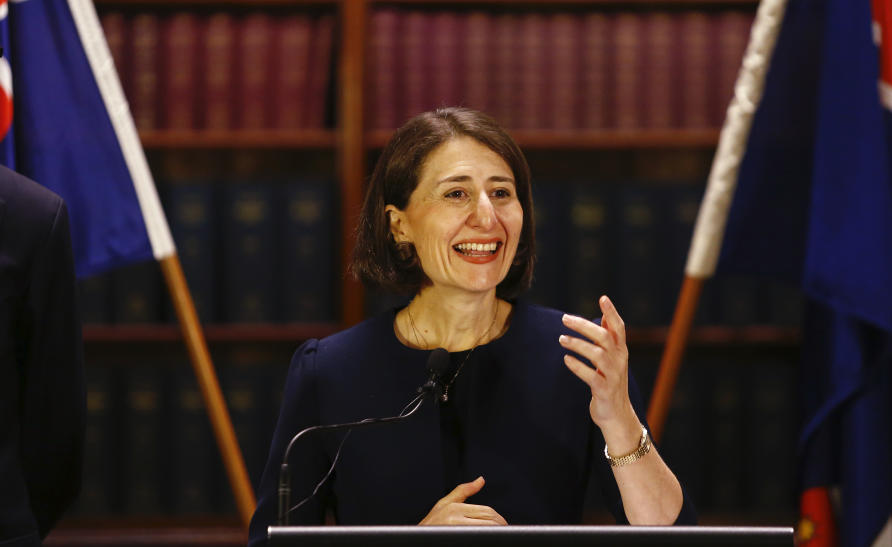 "We still have a very partisan model of politics in Australia compared to other parts of the world. The party structures are there and they're critical, but they aren't the be-all and end-all. Here, everything seems to be decided on party lines, and I think from time to time it's important to remind ourselves, but also the public, there are some issues that go beyond politics, and individuals should be able to make their views known according to their conscience."
The panel also commended the Premier's management of her state's budget, which was in pre-COVID-19 times in deep surplus, and record infrastructure expenditure.
The bushfire crisis and the corresponding State of Emergency illustrated the value of a coordinated emergency services response. The lessons learned from a tragic summer were applied to the COVID-19 response.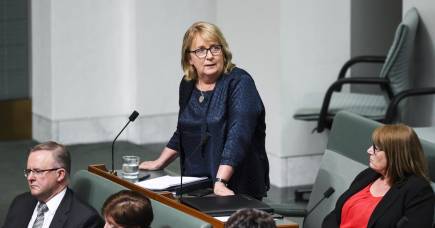 "I was very conscious, as I am now with COVID-19, that whilst elected leaders have a degree of respect, the experts are the ones who carry the most weight and the most respect," Ms Berejiklian says.
"It was important for me to understand the experts, those who fought the fires and understood their ramifications, and those who were able to give the public the best information possible, were forefront of our communications strategy. I think it was important to build that trust to show that government was taking advice from the experts.
"Going from one crisis to another, as tragic as it's been, also allowed us to feel confident that what we were doing was in the best interests of our citizens.
"If we could withstand last summer we could withstand anything."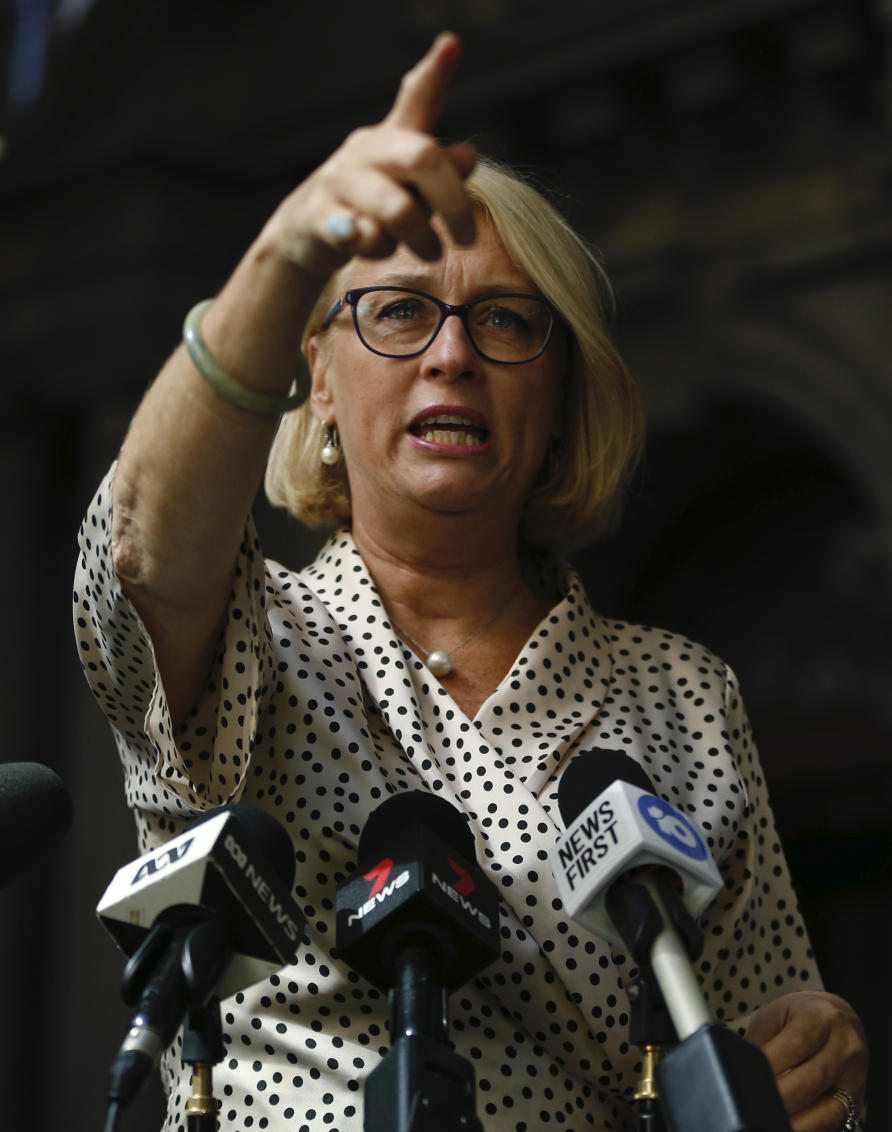 Sally Capp's introduction to elected office was a firestorm of a different sort. She won a mid-term by-election triggered by the resignation of her predecessor Robert Doyle who was accused of sexual harassment and inappropriate touching by three women, two of whom were councillors. Mr Doyle denied the allegations but an internal investigation concluded he had harassed the councillors and engaged in "highly distressing behaviour".
A two-year police investigation resulted in no criminal charges being levelled against Mr Doyle, but the episode rocked Town Hall.
"It was incredibly traumatic. It was Melbourne's 'Me Too' moment and the impact on everyone in the workplace was horrific," recalled an insider who asked to remain anonymous. Mr Doyle was hospitalised suffering from stress and resigned in February 2018.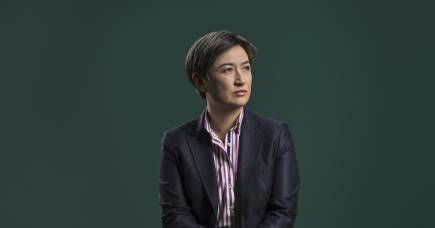 Ms Capp, then the Victorian executive director of the Property Council of Australia, was troubled by what she called the "diminution of respect and trust for the role of Lord Mayor, but also the organisation of the City of Melbourne … the reputation of the city, of us, our values".
A trigger point was a comment overheard during an overseas holiday from an Englishman who, while reading about events at Town Hall, sniffed: "Melbourne, hah, most liveable city? More like most shaggable city."
Ms Capp recalled: "All those concerns about this impacting us as an entire community were right there, in that one line." She contested the lord mayoral by-election as an independent, winning from a field of 14.
Ms Capp has become regarded as a "healer" who has reunited the organisation and restored its sense of purpose. Her priority was to be accessible, approachable, empathetic and a listener. She wanted to create a place where inappropriate behaviour could be called out. Ironically, she called herself out.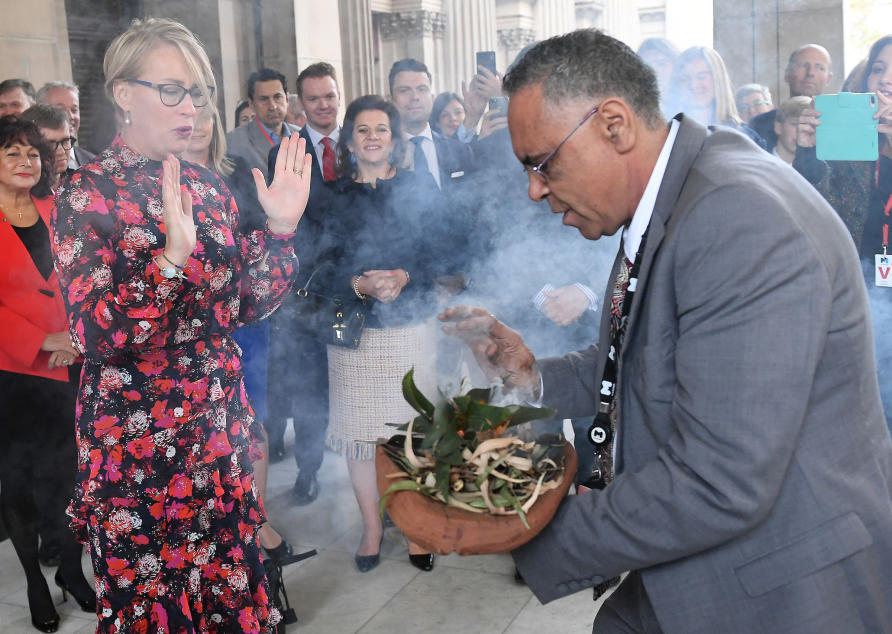 "I perceived that the type of leadership people would get behind would be that strong, assertive leadership: 'we are immediately doing this; we are immediately changing that'. When I saw the response, I just changed immediately," says the Lord Mayor.
"I admitted it. I said 'I know I have taken the wrong tack here and I am sorry'."
In committing the city to acting on homelessness, Ms Capp says she wanted the council to "own" the problem although it isn't responsible for public housing or related issues like mental health, addiction or domestic violence. The council she says can still play a role in creating housing with support services for those who sleep on the city's streets.
Ms Capp has also broken the stalemate over the future of the much-loved Queen Victoria Market.
The market's redevelopment is one of those stories that for years seemed ever-present yet unchanging. Too many people have an affection for Victoria Market for any change to be simple. The impasse was broken with a "people's panel" comprising community and business interests, engineers and architects. She borrowed the approach from urban transformation projects in the US.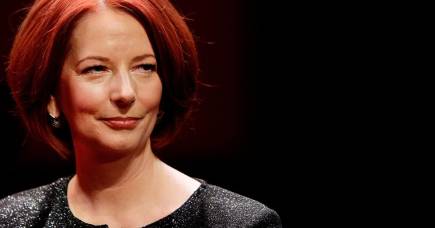 "People had the same goal, or general goal, but completely different ideas on how to get there," she says.
"Sometimes you have to say 'no', but you have to do that in a way that people understand why and if they do understand the 'why' they are more likely to accept it. You really have to be willing to listen on the one hand and then spend a lot of time providing information, listen again, and sometimes as a leader you have to say 'no' and move people on."
Fourteen recommendations resulted from the citizen panel. Most suggestions were incorporated into the design and plan for renewal. The one recommendation that was wholly rejected was for the vast, ground level car park to be retained, despite a previous decision that the site be converted into a new urban park. The rationale for green space outweighed car parking, which will be provided elsewhere, Ms Capp says.
"We've moved the conversation on to how people want to use the park."
It's a stance fundamental to her leadership: "That sense of being relentless on the stuff that matters is really important."
Banner images: Lord Mayor Sally Capp (left) and NSW Premier Gladys Berejiklian. Pictures: Getty Images