What we now know about climate change after 2021
Along with COVID-19, much of the focus in 2021 was on climate change and how the world, including Australia, is going to reach those crucial targets
2021 saw an increase in extreme weather events that broke records around the world.
The impacts of climate change continued apace globally, with devastating flooding, fires, droughts and heatwaves experienced by millions of people across the globe.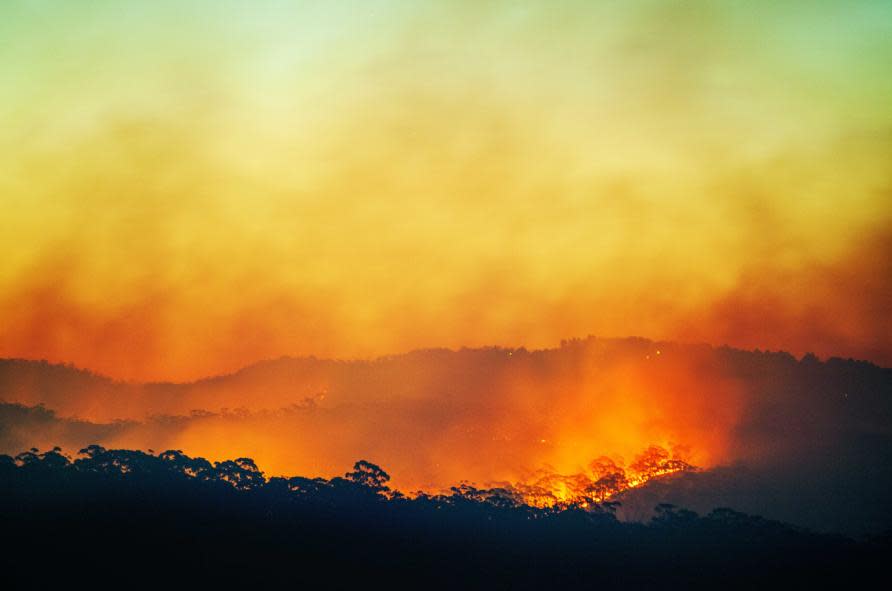 Meanwhile, world leaders, delegates and activists from nearly 200 nations arrived in Glasgow in October for COP26 – the biggest climate event of the year.
But after two weeks of negotiations over emissions, carbon trading and reparations for climate damage – world still isn't on track to avert a climate crisis or to limit global warming to 1.5°C above pre-industrial levels.
And Australia was singled out as a climate change "pariah" for its failure to strengthen its 2030 target to reduce emissions further and move away from fossil fuel production.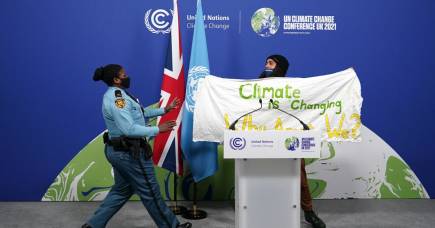 As 2021 comes to a close we asked three experts to look back at the year. Professor Jacqueline Peel is the Director of Melbourne Climate Futures, Professor John Wiseman is a Professorial Research Fellow at the Melbourne Sustainable Society Institute, and Dr Andrew King is a Climate Extremes Research Fellow at the School of Earth Sciences and the ARC Centre of Excellence for Climate System Science.
Professor Jacqueline Peel
2021 has been an enormously consequential year for climate action in Australia and internationally. After more than a decade of unproductive climate policy 'wars' in Australia, we end the year with an official truce.
Both sides of the political divide in Canberra have embraced the need for Australia to reach net zero emissions by 2050. This was inconceivable just 12 months ago.
Reaching this milestone was made easier by the support of the business community (who embraced net zero much earlier than the Federal government), by the action of State and Territory governments (who are leading the way on ambitious climate policy and renewable energy investment), and by the relentless activism of civil society and the general public calling for change.
Attention now turns to short-term actions to reduce emissions, including 2030 targets and policies.
International events played a major role in driving Australian policy progress this year, bookended by the COP26 Summit – the world's "last, best chance" to keep alive the goal of no more than 1.5°C of global warming.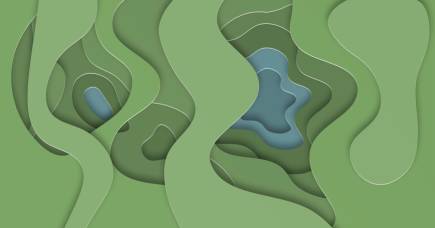 In the lead-up to COP26, the USA, UK and other wealthy industrialised countries made ambitious pledges to halve their emissions by 2030, ramping up the pressure on the Australian government to improve its climate game.
Coal also crossed a threshold in 2021, with new pledges on coal phaseout and phase-down emerging at COP26, and support for stopping coal financing by major international players like China and the USA.
The Australian government will remain under pressure to update its "nationally determined contribution" and 2030 target heading into COP-27 in Egypt next November.
Keeping '1.5°C alive' and averting the worst impacts of climate change – vital for vulnerable communities in Australia and our Indo-Pacific region – is still possible but the road ahead is steep and the clock is ticking. There's never been a more important time for concerted action, on all fronts, to ensure a safe, sustainable climate future.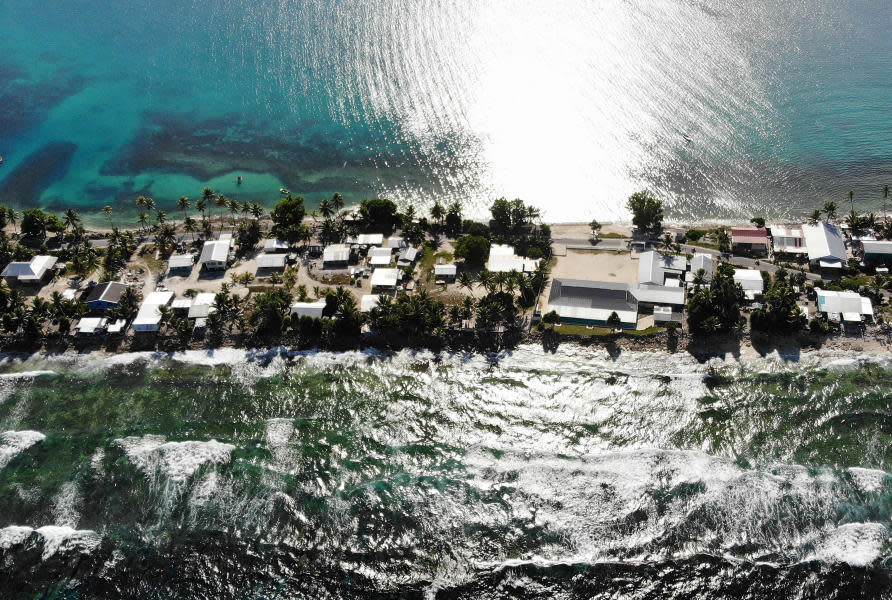 Professor John Wiseman
There were many moments I felt proud to be Australian in 2021. Grace Tame's award as Australian of the Year for her advocacy for survivors of sexual assault. Patty Mills heroic leadership of the Boomers at the Tokyo Olympics.
But watching Australia win the Colossal Fossil award for the country with the worst climate action record at COP26 in Glasgow was less inspiring.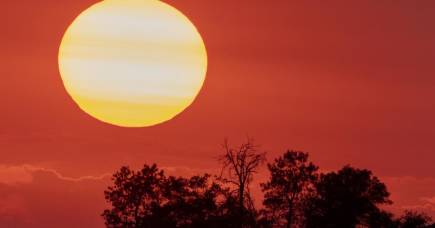 Many countries used the Glasgow COP as a trigger to significantly strengthen their emission reduction goals. The UK announced a target of cutting emissions by 78 per cent by 2035. The US set a target of 50 to 52 per cent reduction by 2030. The Australian government's 2030 emission reduction goal stayed firmly stuck at 26 to 28 per cent.
But 2021's Australian climate action news wasn't all bad.
State governments and cities further strengthened renewable energy plans. Legal challenges requiring governments and business to address the full extent of climate risk began to have real impact. Support for climate action independents began to build. The School Strike 4 Climate movement continued to demonstrate the vital role that young people will play in driving climate action.
Scientific evidence about the speed of climate action needed to avoid catastrophic global warming remains crystal clear. For Australia, that means a 2030 emissions reduction target of at least 75 per cent.
The first key task in achieving that goal is the just and rapid phase out of Australian production and use of coal, oil and gas.
The 2022 Australian election provides our next crucial opportunity to open this door.
DR ANDREW KING
At COP26 in Glasgow, leaders re-affirmed their aim to keep global warming to well below 2°C and preferably below 1.5°C above pre-industrial levels.
With so much focus on the Paris Agreement targets it's important that we understand the implications of meeting these goals.
Until now, most climate projections have been based on model simulations where the world continues to warm well beyond the Paris Agreement's 1.5°C and 2°C limits, but this is different from the intention of the Paris Agreement under which global warming should stop rather than continue.
In our recent paper, we proposed a new framework which allows us to make climate projections for a world where human-caused carbon dioxide emissions fall to zero and we stabilise global temperatures in line with the Paris Agreement.
We anticipate this will have a large impact on climate projections as the ocean warms up very slowly over centuries and this alters our weather patterns.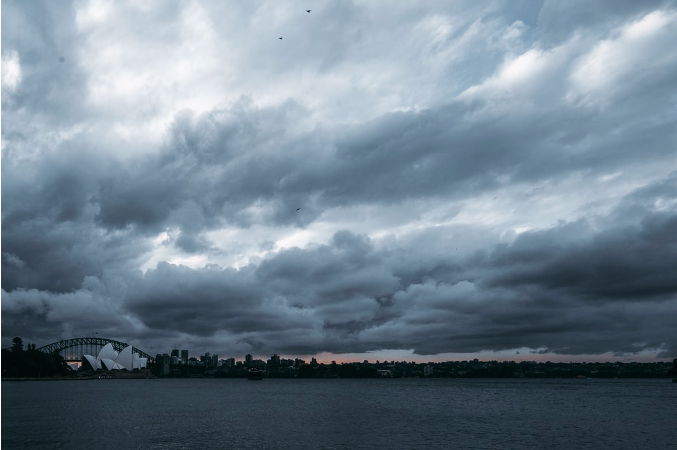 Our framework will allow us to better understand how the climate will evolve should we succeed in meeting the Paris Agreement and halting global warming.
Even after COP26, the ambition required to meet the Paris Agreement is a long way off from being met, so policies to support strengthened pledges are needed from nations across the world – including Australia.
Banner: Getty Images