Why helping at home is good for kids
There's strong evidence that feeling useful builds resilience in children, but how much and what sort of work are modern parents asking kids to do?
Next time your child complains about chores, tell them it's for their own good.
Giving children meaningful household tasks and the autonomy to complete them may be key to making them more resilient and capable in later life. But are we giving them enough opportunities to feel useful or are we leaving them on the shelf, wrapped in cotton wool?
In what promises to be the biggest online survey of what Australian kids are actually doing to help their families, University of Melbourne researchers have teamed with the ABC's Behind the News program to ask the children themselves what chores they do and how they feel about helping out.
The survey will be based on an expanded version of the program's 2015 Happiness Survey that attracted almost 20,000 respondents. The results could lead to new recommendations on how parents, teachers and community services can better engage with children in building personal resilience given evidence that "required helpfulness" can foster self-esteem.
"We want to find out whether having jobs to do around the house and family helps children build their self-esteem and resilience by asking the kids what they do, how they feel about doing jobs, whether the chores are directed or self-driven, and what sort of satisfaction they experience from contributing," says Associate Professor Lisa Gibbs, Director of the University's Jack Brockhoff Child Health and Wellbeing Program within the Melbourne School of Population and Global Health.
"By asking the children themselves we can not only find out what is going on in families, but we can also uncover alternative possibilities based on what children say."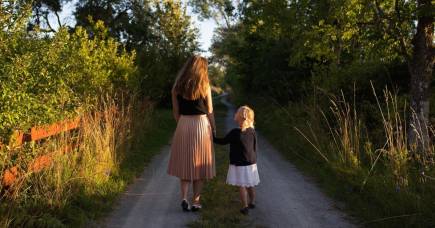 An insight into family resilience
Professor Gibbs, who has received crucial grant support from the Myer Foundation, says the project could also provide insight into family resilience.
"There is emerging evidence of the contribution children can make to preparedness and recovery in areas affected by disaster. Given the opportunity, children can make a meaningful contribution to family and community resilience."
The idea that it is important to foster a child's capacity to help others goes back to groundbreaking research published in the 1970s on the impact of the Great Depression on US families that suggested many kids thrive when the going gets tough.
By analysing longitudinal survey data, US sociologist Glen Elder discovered that among families hit by poverty during the Great Depression, people who were infants at the time, and so wholly dependent on adults, struggled throughout their later lives to overcome their circumstances.
But he found that those children who were aged 9-10 when the Depression hit and threw their families into poverty tended to instead do much better later in life. Importantly, they outperformed their peers whose families had been unscathed by the Depression. Professor Elder theorised that these children benefited from increased self-esteem by having to roll up their sleeves and help out.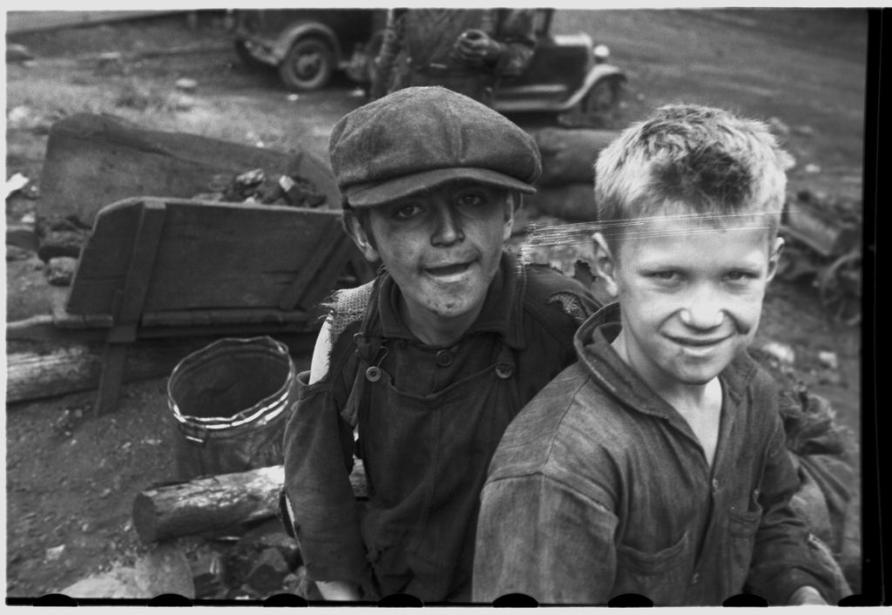 US psychologist Emmy Werner's groundbreaking longitudinal study of 698 infants born in 1955 went further. She tracked her participants through to the age of 40 and found that those who proved to be resilient in the face of hardships in their early lives also tended to be those who has been actively involved in "required helpfulness" during their middle childhood and adolescence.
But if required helpfulness helps build self-esteem and resilience, what then is happening with children now when most enjoy a standard of living that the Depression kids could only have dreamed of? Do we need to be providing more opportunities for children to feel useful and worthwhile? How much responsibility is too much?
Changing times
Child welfare expert and honorary professorial fellow in social work at the University of Melbourne, Professor Dorothy Scott, worries that modern Australian children may be missing out on the self-worth that comes from doing meaningful help for others. She notes that in the past the family was an economic unit in which everyone needed to work and contribute to keep food on the table.
But in the wake of the technological and digital revolutions, she argues that families are now units of "passive consumption". She suggests modern children may be at risk of losing some of the resilience that appears to come from being useful and helping others.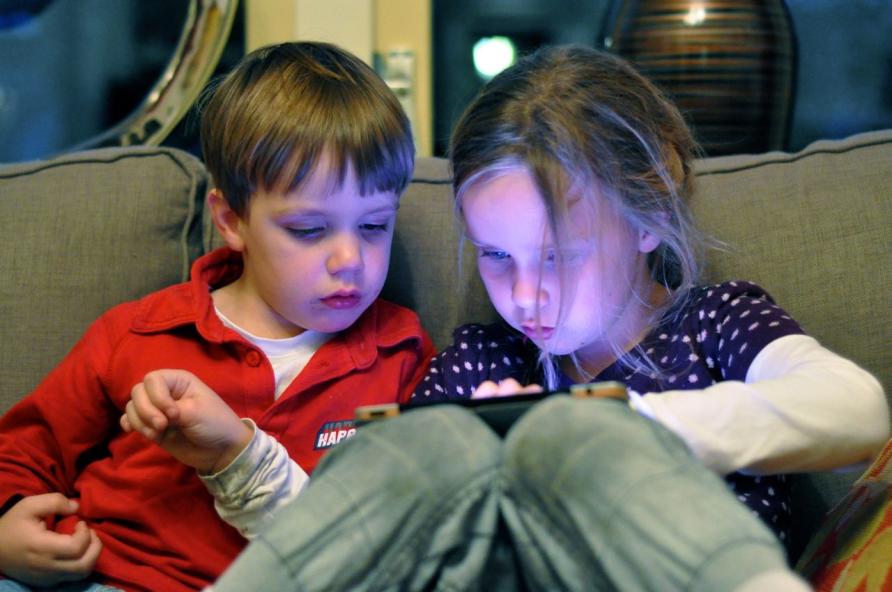 "The historical shift in families is very clear. When the family was an economic unit, children were an important part of it. But now in our consumer society, children have only a minor role to play in terms of contributing to the household," says Professor Scott, a former Foundation Chair in Child Protection and the Director of the Australian Centre for Child Protection at the University of South Australia.
"Positive psychology talks of resilience being related to factors like being part of something larger than yourself as an antidote to the passiveness that comes from a consumer society. The hypothesis is that by promoting required helpfulness and contributing to the wellbeing of others we might be able to help children build their own identity.
"That is why we need some contemporary research like this to ask children what they are doing in their daily lives. At the moment we don't know how contemporary families work in this respect."
Professor Scott says it would be interesting, for example, to know whether children are commonly receiving pocket money for doing jobs around the house and whether such pocket money is motivating them, or whether they are deriving satisfaction from simply helping.
Huge online audience
The idea for Behind the News to survey children on their happiness was initially a one-off initiative in 2015 that stemmed from Mental Health Week occurring during the October school holidays when the program wasn't on air. Rather than just ignore it, the program decided to leverage the online interactivity of its audience to survey them and report on the results. They were inundated.
"The idea was to make mental health a positive thing for the kids to talk about because ordinarily mental health is a fairly difficult subject," says Behind the News host Nathan Bazley. "We'd hoped to get maybe 8000 responses, but we received more than double that and I think that is because the kids were just really excited about giving feedback."
Among the survey results, over half of respondents reported nearly always feeling happy but a quarter reported being worried all the time about the future and their families. Two-thirds reported having experienced being bullied, and 15 per cent reported often not feeling valued.
The results intrigued Associate Professor Gibbs and her team. They immediately recognised the potential of the huge survey pool Behind the News had generated if only more rigour could be added, such as seeking demographic information from the kids. For example, information such as postcode location can indicate socio-economic status.
When she proposed collaboration, Mr Bazley jumped at the chance to improve the survey and have research support to analyse the results. They are now looking at running an expanded survey every two years with the next one to run this year.
As part of further developing the survey, Professor Gibbs' team will host workshop sessions with children at participating schools and sporting clubs to involve them as co-researchers by asking them what questions the researchers need to be asking, and getting their help in interpreting the results. There may also be opportunities for them to appear on Behind the News as 'Rookie Reporters', filing their own reports on the survey results.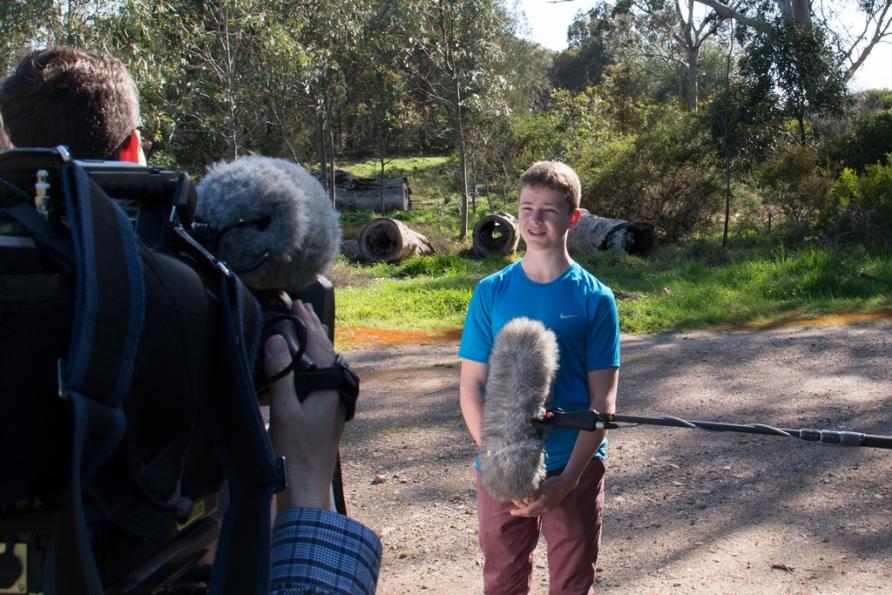 "I'm really excited to see where we can go with the survey and the relationship with the University. Instead of having experts telling kids information, we can now have kids telling experts what they think, and that could be a powerful tool for making policymakers take notice of what kids are saying," says Mr Bazley.
Professor Gibbs says health researchers can only dream of the kind of response that the Behind the News survey generated. "The level of access they have is extraordinary," she says.
"The collaboration provides a great opportunity to gain an insight into children's lives. Children have a unique and valuable perspective that is different from that of adults, but it isn't often listened to."
Professor Gibbs remembers researching recently with school children about how they thought childhood had changed compared to previous generations. She was surprised when children complained that their parents paid more attention to their phones, tablets or computers than to their kids.
"As child health researchers we can focus too much on what the kids are doing, rather than asking the kids what the adults are doing. When they told me the parents were always on devices I thought 'yes, of course', but it was only when they brought it up that it occurred to me."
The question now is what kids think of helping out. Their answers may similarly surprise us.
Banner Image: iStock