Why 'winning without counting the costs' must end
The 'withering' findings in the review of Cricket Australia's culture and governance have implications for all Australian sports
In March 2018, Cameron Bancroft of the Australian men's cricket team with the prior knowledge of his captain, Steve Smith, and vice-captain, David Warner, was seen on TV cameras tampering with the ball during his country's third test against South Africa in Cape Town.
By scratching the ball with yellow sandpaper to make it swing, Bancroft roughed up more than one side of a cricket ball. He also damaged the reputation of Australian cricket globally and in particular its governing body, Cricket Australia (CA).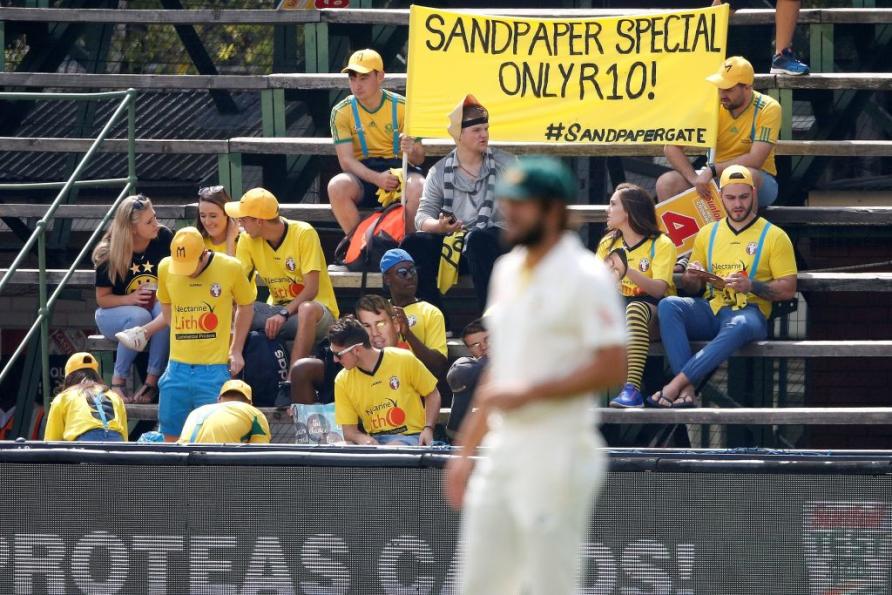 In the seven months since the incident, CA has seen its chief executive, high-performance manager, chief integrity officer (who immediately flew to South Africa to investigate the matter), all depart. And, of course, the senior men's team has a new coach and captain.
Not all these departures flowed directly from the ball tampering incident, but one direct result was for Cricket Australia to commission a review of organisational culture and governance in the senior men's international team.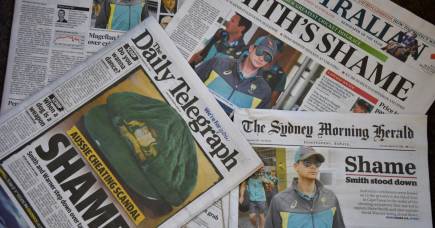 Win without counting the costs
The review by The Ethics Centre (TEC), an independent not-for-profit organisation based in Sydney, was published yesterday. Its tone was mordant; its findings withering.
One of the most astringent sentences in the report paraphrased an Oscar Wilde quote: "although CA has a clear sense of the 'price' of its product (known to you and me as the game of cricket); it has lost sight of its 'value'."
The TEC Report demonstrates that what happened in March 2018 was in no way an aberration, but part of a continuum of poor personal behaviour by players towards opponents and even staff, in a pressurised atmosphere of entitlement and stress.
Two examples illustrate this toxic atmosphere: the structuring of players' bonuses ('you are not paid to play, you are paid to win' former CA Chief Executive James Sutherland allegedly said); and a seemingly laissez faire attitude to disciplinary breaches.
Indeed, International Cricket Council statistics indicate that, prior to events in South Africa, the Australian men's cricket team was ranked number one internationally for Code of Conduct breaches. And since 2013, David Warner is the Australian player who has been found guilty of the most international match Code of Conduct infringements, followed by Steve Smith.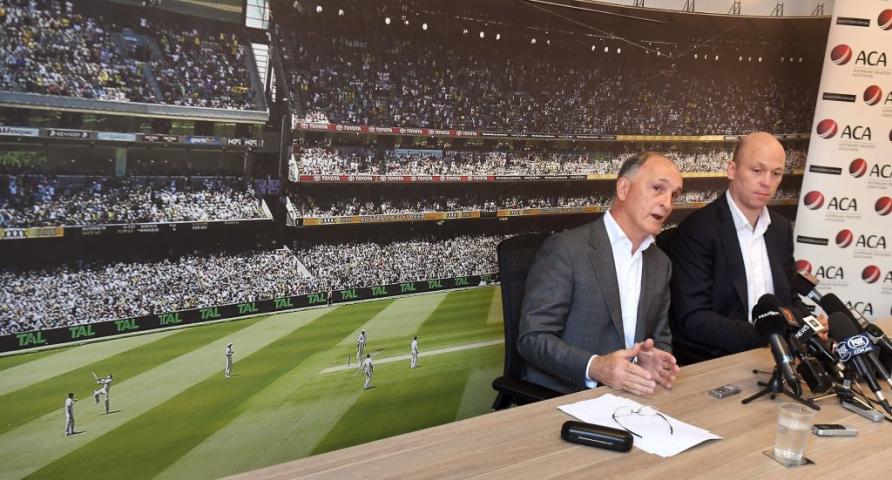 The prevailing ethos was, in a phrase that should echo across all of Australian sport for some time, not that CA established a culture of 'win at all costs'; rather it indirectly facilitated a 'winning without counting the costs' mentality which eventually manifested itself in all its disrepute in South Africa in March of this year.
What now?
The report includes 42 recommendations, but there are three points immediately of interest.
First, there have been calls, led by player's body the Australian Cricketers' Association (ACA), for the bans given to the three players intimately involved in the ball tampering affair to be reduced or even lifted. Both Smith and Warner were suspended for a year and Bancroft for nine months.
Even though the players accepted their bans without appealing them, they now have a strong case for their sanctions to be mitigated. The initial bans were wholly disproportionate to the actual offence of ball tampering, which under then ICC regulations would have attracted what in effect was a day's suspension.
The CA's approach was, however, to view the players' actions as a wider conspiracy, which brought the game into disrepute both on and off the field. This included the loss of major sponsorships like Magellan Financial Group, who, in response to the ball tampering affair, ended their $20m naming rights deal with CA just one summer into a three-year deal.
But because the TEC Report shows a clear correlation between the corroding values off the field and those on the field, it recommends CA leadership accepts its share of responsibility for the circumstances that gave rise to the ball-tampering incident (in Recommendation 18). This isn't a matter of direct, personal culpability but a demonstration of responsible leadership and accountability.
In response, CA says the Board, CEO and Executives accept their share of responsibility and want to use the report to improve the game of cricket in Australia.
Put simply, if CA is, in part, responsible for what happened on the field, and now "accepts its share", then the players should in part be absolved from full responsibility by way of a reduced sanction.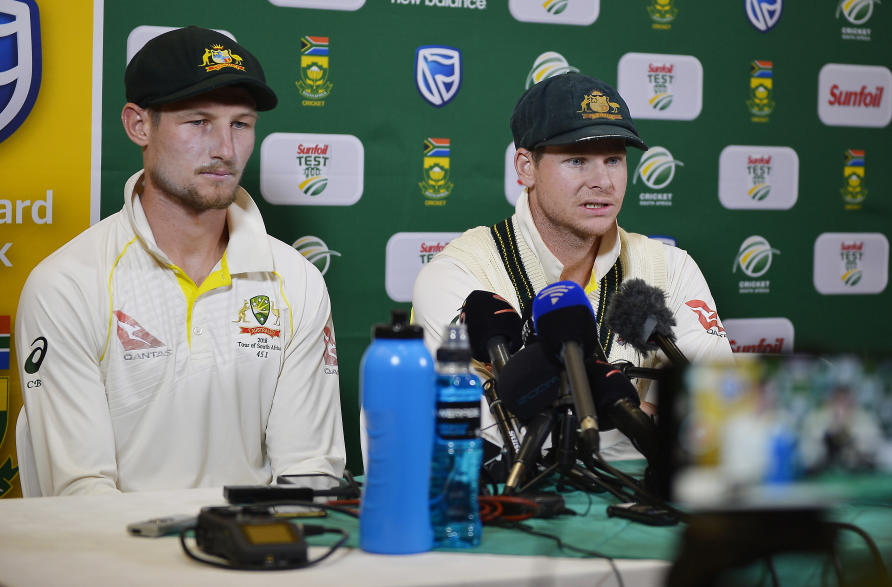 As it is, the three players have suffered extensive commercial loss and have already begun to return to competitive cricket. The reduction of sanction may also be a means of restoring some element of mutual respect between the CA and the ACA – the sourness of the relationship permeates the TEC Report.
The second issue relates to the CA Board itself and in particular the future of its Chair, David Peever. The strange sequencing of delaying the report's release five days or so after the annual general meeting and officer elections looks opportunistic.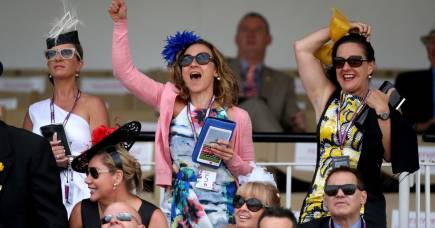 One of the principal criticisms of Steve Smith in March centred on his initial, insouciant public response and his lack of self-awareness about the seriousness of what had happened. Similar criticisms are now being directed at Mr Peever.
The TEC Report suggests introducing various checks and balances to ensure CA doesn't stray from its core values again, including an independent ethics commission, a council for all stakeholders and a code of conduct for the CA Board.
Scrutiny may now move to a deeper level and include corporate governance reforms on future elections to the board, and even its composition.
What about everyone else?
Finally, what are the lessons for Australian sport more generally?
CA is a well-resourced entity that could afford to commission an independent review from a well-renowned body. Many sports don't have that capacity, and, worse, others may not always have the desire to investigate themselves as critically as CA has done.
It may be time for Australia to establish a national sports Ombudsman with powers to investigate a wide range of sport-related complaints at all levels. Not just elite integrity-related issues such as doping and match-fixing, but also important issues relating to participant welfare, child safety, Paralympic classification and many more.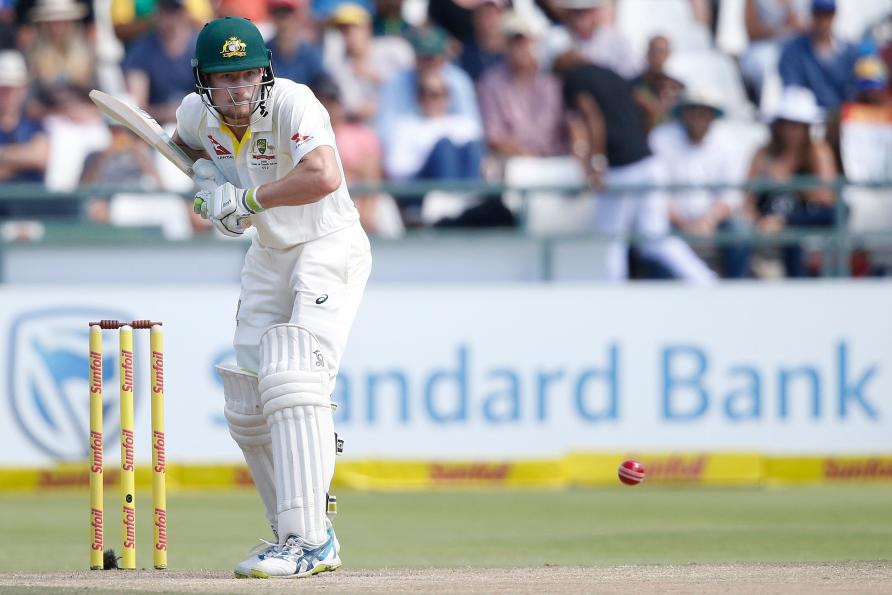 A 2017 review of UK sport and its duty of care towards all athletes, led by former Paralympian and now Baroness Tanni Grey-Thompson, suggested that the UK establish a sports ombudsman based on models already in place in the US and Canada. The proposal was adopted as the number one priority recommendation in that report.
Whether such an office is ever created is an issue for the future. For the present CA ought to look to its past for guidance.
Before codes of conduct or player pacts were thought of, Don Bradman once said: "When considering the stature of an athlete or for that matter any person, I set great store in certain qualities which I believe to be essential. … They are that the person conducts his or her life with dignity, with integrity, courage, and perhaps most of all, with modesty. These virtues are totally compatible with pride, ambition, and competitiveness."
Immutable sentiments from the greatest cricketer of all.
Banner image: Getty Images