Widening access to clinical trials
Culturally and linguistically diverse Australians are missing out on the benefits of clinical trials, and a project including multi-language videos is showing how researchers can better engage
"I am worried about my results going to the government.''
This is a common concern of Vietnamese Australians invited to participate in clinical trials. It underscores the complex challenges involved when inviting culturally and linguistically diverse (CALD) groups to participate in clinical research – multi-lingual information and messaging is crucial.
But there are other barriers too, like cultural factors.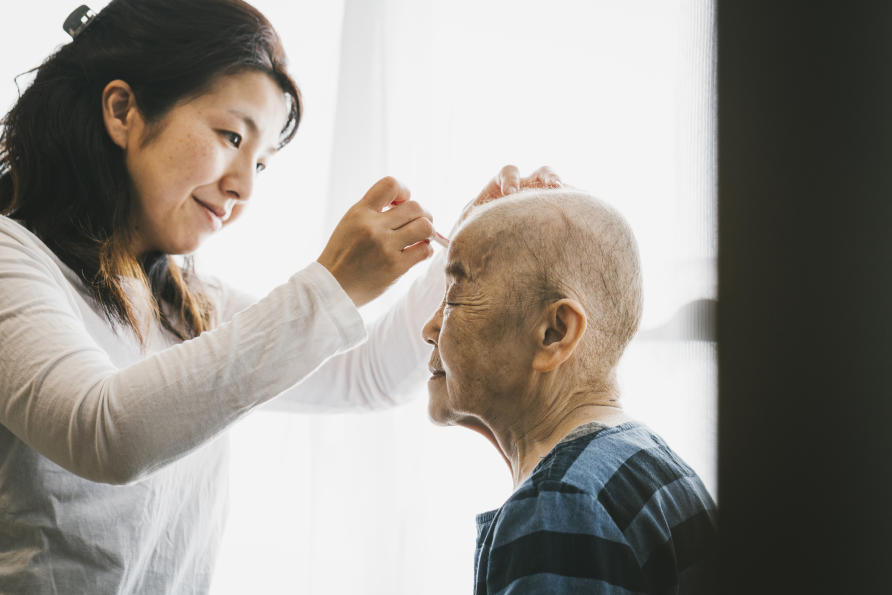 CALD groups are under-represented in clinical trials, but are a substantial part of the population – 37 per cent of the population aged 65 and over were born overseas.
We know that people from CALD groups generally have poorer health and tend to access health services less, and this disadvantage extends to missing out on the benefits of participating in clinical trials, which include access to innovative therapies and increased clinical oversight.
This underrepresentation also limits the extent to which the findings from trials can be applied to the wider population since the data misses out substantial parts of that population.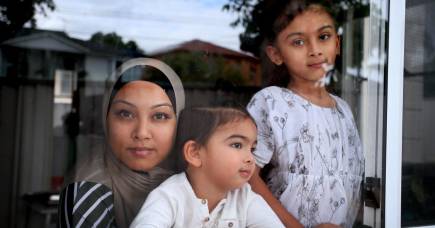 For example, it's estimated that in a particular lung cancer study, about 30 per cent of the potential population has been excluded from the research because of the lack of participation by CALD groups.
The barriers to participation for CALD people can be significant – such as the availability of professional translators who are a vital but limited resource across health care.
Through the Culturally and Linguistically Diverse Ethics and Research Resources (CALDER) program we are working with clinical researchers to help them better engage with CALD groups.
A collaboration between the Melbourne Medical School, the University of Melbourne's Research Unit for Multilingualism and Cross-Cultural Communication (RUMACCC) in the Faculty of Arts, St Vincent's Health and Western Health, our early review of the research pinpointed the major barriers to the greater involvement of CALD patients in clinical trials.
These include overall literacy and health literacy, English language competence, cultural factors about research including a mistrust of consent processes, as well as practical and logistical barriers including transport.
In the most recent CALDER project, funded by a grant from the Melbourne Academic Centre for Health (MACH), we have created a series of videos Clinical Trials and You in different languages.
The videos aim to increase awareness about clinical trials by explaining some of the benefits of participating in clinical research. They also answer some frequently asked questions about the processes of clinical trials, like informed consent.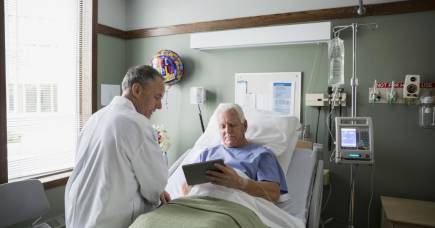 So far, the videos are available in Mandarin, Italian, Vietnamese and English, with a Greek version in the pipeline. These short videos are designed not just to better inform interested individuals, but also to be displayed in public areas like health care waiting rooms.
A central feature of participation in clinical trials is the need to ensure participants provide informed consent, but this is done using lengthy written support materials, usually in English, as is the signing of the consent form.
As a result, CALD patients may be overlooked in clinical trials because of real and/or perceived issues about their level of understanding and consequent ability to provide informed consent.
Researchers leading publicly funded, investigator-initiated trials simply don't have the resources to translate written informed consent materials, nor do they have the resources for outreach programmes in CALD communities.
The most recent version of the National Statement on Ethical Conduct in Human Research developed jointly by the National Health and Medical Research Council, the Australian Research Council and Universities Australia, identifies the need to address cultural factors in research participation.
This includes presenting information to participants in ways that help them make informed choices.
"These ways should take into account the best modalities for information communication; the need for accurate and reliable translations; cultural effects on language comprehension; educational background and level; age; and visual, hearing or communication impairment," says the statement.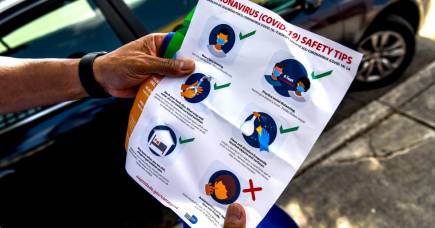 But, how to do this?
Solutions to informed consent for CALD groups may lie with multimedia approaches (like computer tablets) with tailored video-based materials supported by a physically present researcher.
Further, for participants with limited English literacy and/or or cultural concerns about signing documents, a video recording of verbal consent may be an option.
Involving family members, notably for older research participants, is often an important consideration, and family should be part of the broader stakeholder group.
However, the success of these approaches will partly depend on their acceptance by Human Research Ethics Committees as legitimate ways to seek and even record informed consent.
An ongoing theme through the CALDER work has been the importance of both language and culture. This is one reason why approaches only addressing language, such as app-based translation, are often inadequate.
A further consideration is that in many countries where English is the primary language, as in some African and Asian nations, for these CALD communities the issue isn't about language, it is about addressing cultural points like trust in governance and transparency.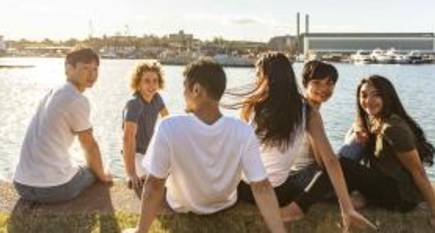 The CALDER program has shown that greater research participation by CALD people requires engagement across a broad range of stakeholders from participants to their families, to researchers, to clinicians, to research ethics and governance units.
Language, culture, and health literacy are important and often underestimated features of every day health care in Australia.
The lessons learned in the CALDER program for clinical research have direct application to the clinical care of CALD patients to enhance shared decision making and improve the safety and quality of patient journeys.
The CALDER program aims to deliver open access resources. We are also seeking collaboration from researchers, clinicians, health care organisations, community and patient groups. Please contact Anna Parker, Manager of the University Department of Critical Care (anna.parker@unimelb.edu.au), with queries and to register for updates.
Banner: Getty Images