Women are doing too much and it's hurting their mental health
Women still do the bulk of unpaid work at home while also holding down a job. A first-of-its-kind review finds it's taking a toll on their mental health
Billions of hours are spent in unpaid labour across the globe every day, a burden that is disproportionately shouldered by women.
But in comparison to paid work, unpaid labour is an under-researched topic, particularly in relation to health.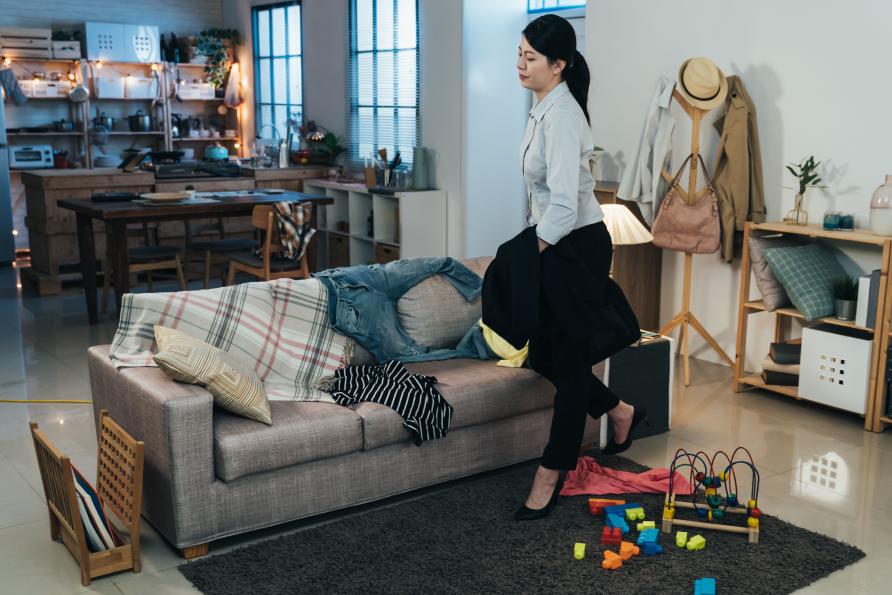 Women all over the world are still largely responsible for their household's unpaid labour, spending an average of three to six hours per day on unpaid work, while men contribute 0.5 to two hours.
What's more, most women combine this unpaid work with paid employment, such that in most OECD countries, women spend more total time on paid and unpaid work than men do.
Importantly, this double burden has implications for women's health and wellbeing. Despite this, little or no attention has been given to how unpaid labour is associated with health or, more specifically, mental health amongst employed adults.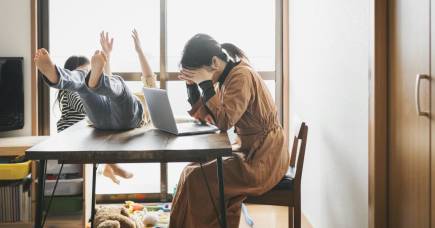 Our recently published review in Lancet Public Health investigates this key gap and is the first-of-its-kind to bring together and appraise the existing evidence examining the gendered association between unpaid labour and mental health.
Our review focussed on employed adults, given we were interested in the "double burden" effect of combining paid work with unpaid work and how this subsequently creates issues of overload and time poverty.
We found substantial gender differences in exposure to unpaid labour, with women uniformly doing more in every geographical and time setting.
Overall, our results show that increasing time in unpaid labour is associated with poorer mental health in employed women, but the effects are less clear for men.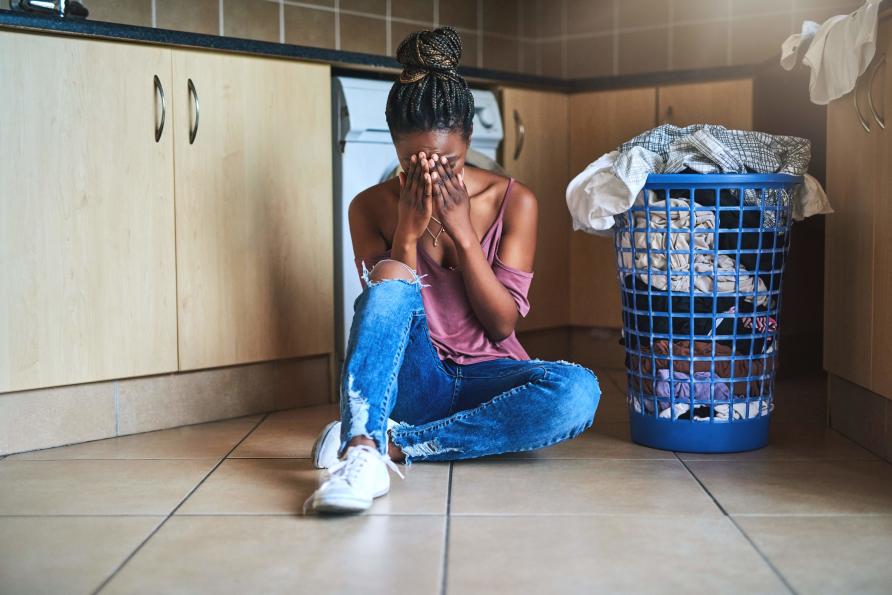 Collecting and bringing together all these findings was challenging as there is a lot of variation in the way unpaid labour was defined and measured (housework versus childcare versus "total" unpaid labour inclusive of caregiving), and it's possible that the different dimensions of unpaid labour being studied may have differing impacts on mental health.
More robust and longitudinal research is needed (especially among men), and there remains a need to interrogate the nuance between the different dimensions of unpaid labour identified in our review.
Ultimately, our review tells us that, in addition to the economic penalty women experience carrying most of the world's unpaid labour load, there's a troubling mental health cost as well.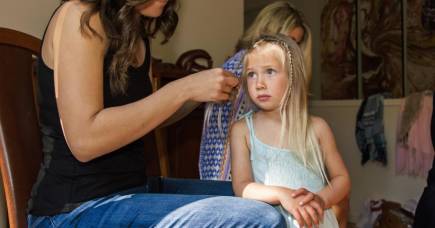 To conduct this systematic review, we gathered all the existing research on unpaid labour and mental health to see what impact (if any) higher unpaid labour time had on working men and women.
Our search of six databases identified a total of 6008 records for screening, with 19 studies (and some 70,000 participants) found eligible for inclusion in our review.
Of the eligible studies, five were from Sweden, four from the USA, two from Canada, with one each from Finland, England, Scotland and 25 European countries – as well as Ghana, Japan, and Australia.
Most of the associated mental health concerns in these studies were self-reported – this is when a person provides information about themselves through validated survey measures to identify things like depression and psychological distress or wellbeing.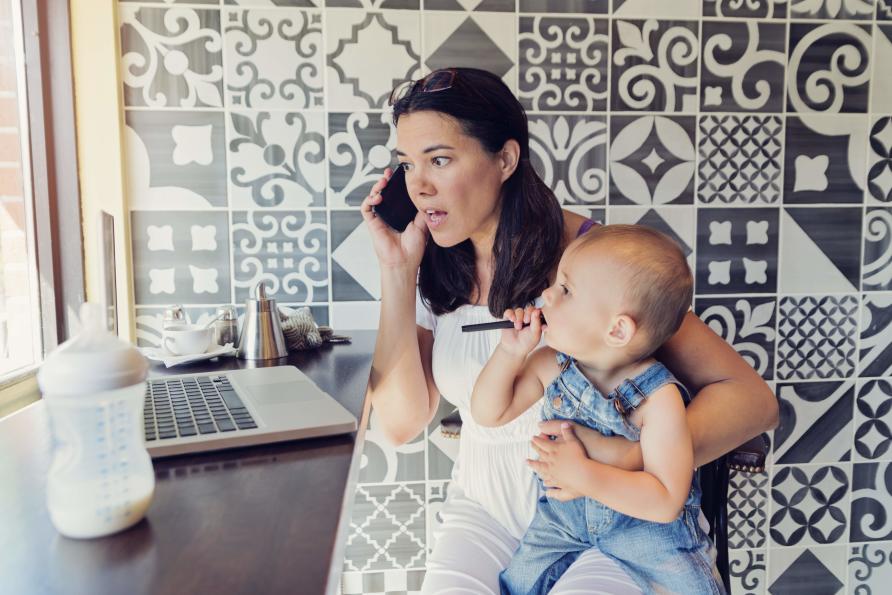 Some studies were ruled out over quality concerns, but of the remaining 14, five examined "total" unpaid labour, five looked at housework time only and four explored both housework and childcare separately.
For women, 11 of these 14 studies reported a negative association with mental health.
Whereas, for men, only three (out of a possible 12 studies) reported any association: all of which were a negative association for housework, suggesting that unpaid labour is less likely to be associated with poorer mental health in men.
Interestingly, no studies examined all three dimensions of unpaid labour separately, which is a noteworthy gap.
But how could unpaid labour influence mental health?
There are theories that for employed people, a high unpaid workload can lead to stress, role overload, role conflict and time poverty – all of which may negatively impact health and wellbeing.
There is also an undeniable mental load that accompanies unpaid labour and family responsibilities.
Ultimately, time is a resource for health.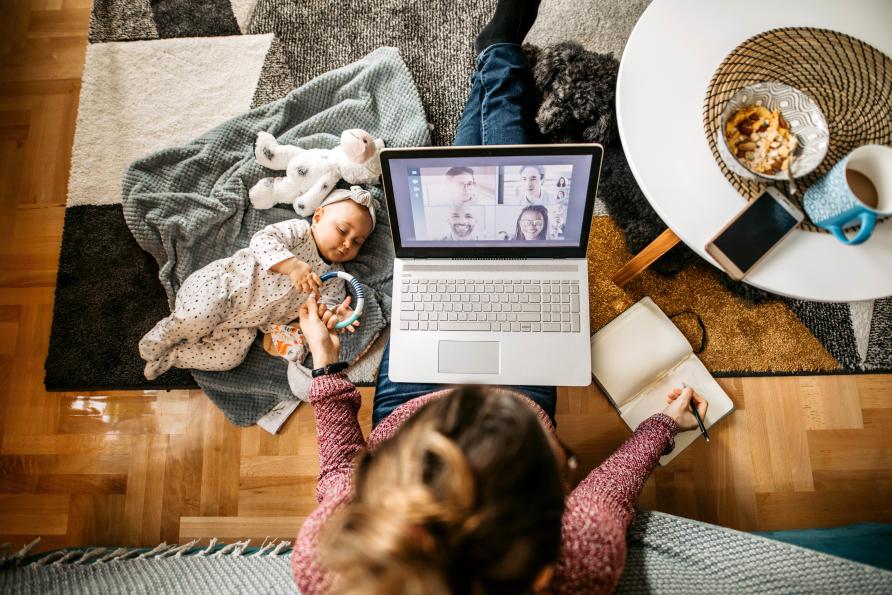 Crucially, women are routinely trading off paid work hours to meet their disproportionally high unpaid labour responsibilities – and this has important implications for gender equity – contributing to women's time inequality.
A recent study, examining the gender work-hour gap, found women's unequal time in domestic work and care to be the single most important determinant of the paid gender work-hour gap.
This finding, in addition to the negative mental health impacts revealed for women in our review, points to an urgent need for greater attention and meaningful action to drive greater equity in the division of unpaid work within households.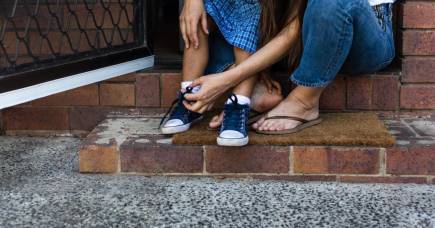 Reducing the disproportionate unpaid labour burden on women, by enabling men to take on their equal share, has the potential to improve women's mental health.
Unfortunately, across the world, many government policies are geared toward a dated male-breadwinner model which may subsequently influence decisions regarding paid and unpaid work in households.
Policies, like universal childcare and normalising flexible working arrangements for men, are urgently required to start shifting this normative position.
Looking forward, we also need to better understand nuances within different dimensions of unpaid labour.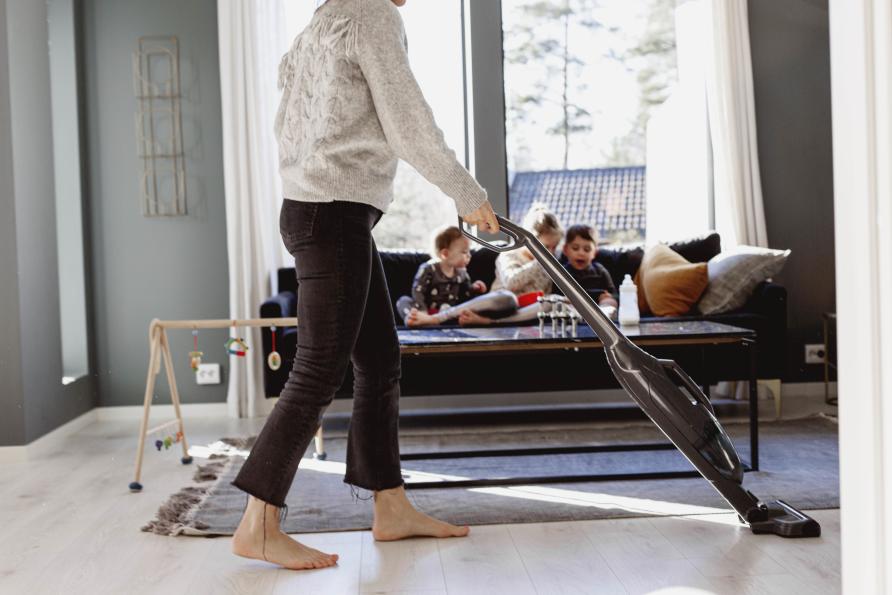 Using 19 years of longitudinal data from the Household, Income and Labour Dynamics in Australia (HILDA) Survey – a household-based study that collects valuable information on Australians and their lives – we are currently examining both the different domains of unpaid labour as well as the total unpaid labour load in working-age adults.
In the meantime, unless there's a drastic shift, women working and doing the bulk of unpaid labour at home is likely to continue – as are the negative effects on their mental health and wellbeing.
Banner: Getty Images