Working class likely to deliver for Boris Johnson
Polls are pointing to a likely decisive Conservative victory in the UK election, clearing the way for Brexit, courtesy of Labour's working class base
On Thursday 12 December, voters in the United Kingdom will choose a government in one of the most consequential general elections in its history.
Under the UK's first-past-the-post voting system, the Conservatives are likely to win a majority of the 650 House of Commons seats, enabling Prime Minister Boris Johnson to finally pass his Brexit deal.
If so it will be a victory built not on the Conservative's traditional middle class base, but on the support of a working class that has turned their backs on the opposition Labour Party.
In polls taken in the last two weeks of the campaign, the Conservative Party has led Labour by high single digits to low double digits in most polls, with a 15-point lead in Opinium.
This election is the UK's second successive early election. Expecting to win by a landslide, former Prime Minister Theresa May called an election for June 2017, just two years after the Conservatives had won a surprise majority in May 2015. Instead, the Conservatives lost their majority and needed support from Northern Ireland's Democratic Unionist Party in order to retain power.
Britain voted to Leave the European Union at the so-called Brexit referendum in June 2016. But owing to the hung parliament, neither May nor her successor Johnson, were able to pass their Brexit deals, and parliament would not let Johnson leave the EU without a deal. Once Johnson was forced to request a Brexit extension until January 31 from his initial "do or die" October 31 deadline, Labour leader Jeremy Corbyn gave Johnson his desired election.
Johnson's Brexit deal is far more appealing to the right than May's because only Northern Ireland would remain aligned to the EU, with the rest of the UK free to make its own trade deals. There were many hard-right Conservative MPs who voted against May's deal, but all voted for Johnson's deal.
Owing to the appeal to the right, the Conservatives have been able to squeeze Nigel Farage's newly-formed Brexit party down to about 3 per cent in the polls, with the Conservatives scoring between 41 and 46 per cent.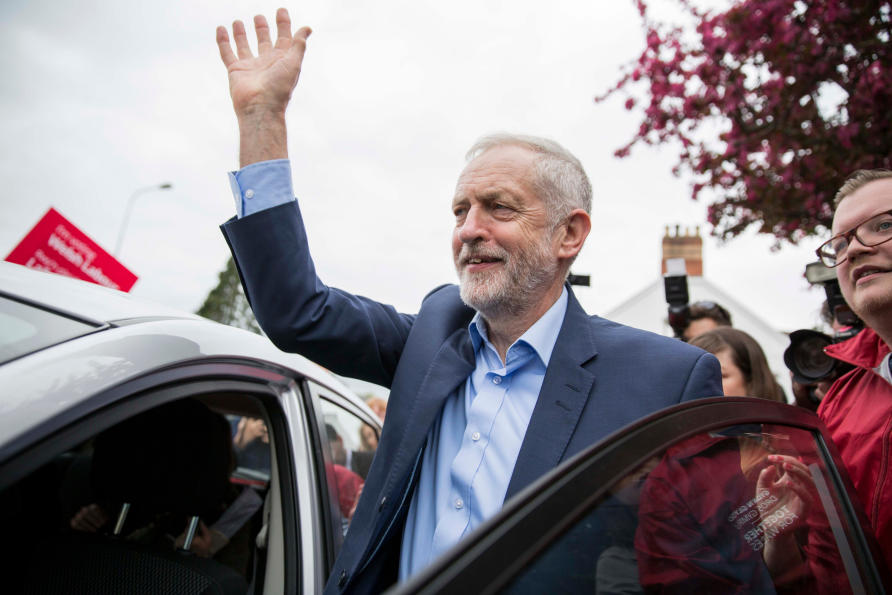 Labour is polling in the low 30's and has been unable to squeeze the Liberal Democrats below about 12 per cent.

Two factors are assisting the Conservatives. First, Leave voters are angry with Labour for blocking Brexit. Second, many Remain voters wanted Labour to become an explicit Remain party. Corbyn is offering a referendum on a choice between a Labour Brexit deal and Remain, but his reluctance to move from Labour's successful pro-Brexit 2017 election position has upset many Remainers.
Would Labour be doing better if led by an explicit Remainer? I don't think so. Leave voters would detest Labour even more, and they would be accused of betraying the Brexit referendum. There are also some Remainers who think Brexit should occur, respecting the referendum.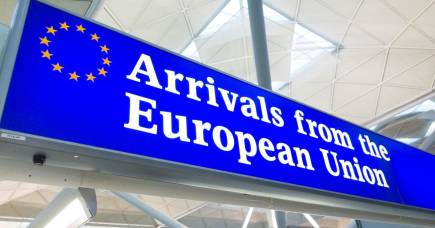 According to post-referendum polls, 64 per cent of working-class people voted to Leave, while 54 per cent of middle-class people voted to Remain. In the latest YouGov poll, the Conservatives are leading Labor with the working class by 48 per cent compared to 31 per cent, but only 39 per cent compared to 34 per cent among the middle class.
The working class used to be Labour's base. This is part of a global trend where lower-educated voters swing right, while the better educated go left, but Brexit has accelerated this trend in the UK.
Is there any hope for Labour? It is true that UK polls have generally been poor. In this article for The Poll Bludger, I said there were three ways Labour could outperform their polls: last-minute tactical voting by Remainers, higher turnout by Remainers than Leavers, and a better vote efficiency (a more even distribution of voters across electorates) than in 2017.
However, Labour's decline among the working class could greatly damage it in traditional working-class Labour seats.
The University of Melbourne is live streaming a Q+A roundtable, Britain has voted … now what? Join Professor Philomena Murray, Associate Professor Timothy Lynch and Dr Tom Daly, along with host Annika Smethurst, as they break down the UK's general election result – and look at the implications for Brexit, Europe and the world. We want to hear from you with your questions and comments on Facebook Live, Twitter Periscope or YouTube Live – so join us online on Tuesday 17 December 2019 between 6-7pm AEDT.
This article was co-published with Election Watch.
Banner: Stefan Rousseau/PA/Getty Images