World-leading breakthrough in diabetes research
For the first time, researchers have discovered a gene that will result in significantly improved, targeted and lasting treatments for people with type 2 diabetes
University of Melbourne researchers have pinpointed a gene that directly causes defective insulin secretion that results in the high blood sugar levels of type 2 diabetes.
The breakthrough gives investigators and people affected by the condition reason for renewed hope.
Understanding the mechanics of how this gene affects insulin secretion enables targeted therapeutics to be developed that will significantly correct the defect.

"The importance of this discovery is that it enables us to affect insulin secretion in a targeted and specific manner with the durability required to treat diabetes long term without causing cell damage," says lead researcher and President of the Australian Diabetes Society, Associate Professor Sof Andrikopoulos.
Diabetes is not a one month or six month disease – it's a lifelong disease.
"The problem with current pharmaceuticals is that they work for a period of time and then their effectiveness is lost which means that additional pharmaceuticals need to be administered."
"Current pharmaceuticals cause an unregulated secretion of insulin which in the longer term can damage the cells that produce and secrete insulin."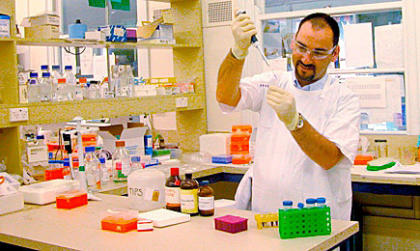 Diabetes has grown in prevalence over the past twenty-five years in Australia while incidents of some other chronic diseases have decreased.
Diabetes can cause cardiovascular disease, strokes, blindness, kidney failure and numerous other diseases that are triggered by the complications arising from high sugar levels in the blood.
Associate Professor Andrikopoulos, who is based at the Austin Hospital, says 33 percent of patients over the age of 54 admitted to the Austin Hospital have diabetes.
Ninety percent of those are type 2 which is caused by a relative deficiency in the pancreatic hormone insulin, while 10 percent are type 1 which is caused by an absolute deficiency in insulin. Both forms of the disease are related to gene disorders that cause diabetes in a conducive environment.
"Diabetes is a serious problem in our society," he says.
Diabetes Australia statistics reveal that 1.7 million Australians have diabetes and 280 patients are diagnosed with diabetes every day. Most diabetes patients die of heart attacks and strokes and a lot end up with kidney failure.
The incidence of diabetes has increased significantly over the last 25 years which follows the obesity trend over the same period.
"We have become a lot more unhealthy than what we were 25 years ago – we don't exercise as much and it is easier and cheaper to buy processed low quality and energy dense foods than to buy a piece of good quality protein to cook up with vegetables and salad."
Associate Professor Andrikopoulos is quick to point out that obesity, inactivity, too many fatty foods and sugars, alcohol, smoking etc. provide a fertile environment for 'diabetes genes' to increase blood sugar levels that cause type 2 diabetes.
"If you can lose weight and exercise in a safe and effective manner you can reduce your diabetes burden and your medication, and prevent complications occurring. In some cases you may no longer need medication," he says.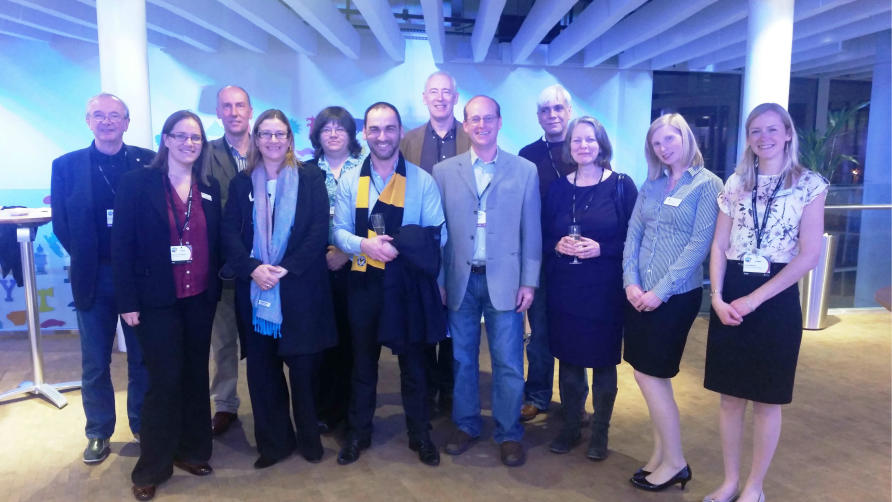 "We know that type 2 diabetes is a polygenic disorder that associates with a collection of genes, but a specific gene or set of genes that actually causes the disease has never been identified," he says.

"Traditionally research in type 2 diabetes has been based on monogenic models which have a single gene defect. We used the Polygenic New Zealand Obese mouse model to look at a collective of genes and found a very specific point on chromosome 7 that harbours the Abcc8 gene that is associated with blood sugar levels."
The Abcc8 gene that we have identified will result in more targeted durable pharmaceuticals.
"It has also provided us with information we are currently using with a powerful genetic resource called the Collaborative Cross to identify other genes that contribute to diabetes.
"This will enable us to target multiple genetic defects so that we can develop even more effective and durable therapies for diabetes."
This research is published in the Journal of Endocrinology, 22 October 2015.
Banner image: Lump sugar, picture Uwe Hermann, via Flickr