Family violence: Ending the hidden crime
Domestic violence needs to be brought out from behind closed doors if it is going to be addressed
Glyn Davis
G'day. I'm Glyn Davis, and this is The Policy Shop, a place where we talk about policy choices.
Daniel Andrews
Last year, 37 Victorians were murdered by the people they trusted the most, and we failed every single one of them. Family violence is a silent crime deployed by cowards behind closed doors. It's Australia's number one law and order issue, but it's taken us too long to admit it. The numbers are staggering, the human cost unacceptable.
Rosie Batty
No matter where you live, family violence exists in every pocket of every neighbourhood. It does not discriminate and it is across all sections of our society. Family violence may happen behind closed doors, but it needs to be brought out from these shadows and into broad daylight.

David Morrison
Get real, Australia. We run the risk at times of being a nation of bystanders comforted by a few statistics. Let me tell you, there are people dying and people whose lives are absolutely ruined as a result of domestic violence, and what's more, we are all, as a society, the victim.
Glyn Davis
In Australia, an average of one woman a week is killed by a partner or former partner, while one in three women have experienced physical violence since the age of 15. Globally, one in three women experience violence often at the hands of someone they know, love and trust. Worldwide in 2012, of all women who were victims of homicide, almost half were killed by intimate partners or family members.
In this episode of The Policy Shop, we're examining the issue of domestic violence. Joining us on this episode to discuss this important topic is literary scholar, performer, journalist and author, Professor Germaine Greer, in Melbourne to meet the archivists who have been cataloguing and processing the Greer Archive, a world class collection here at the University of Melbourne. Germaine, welcome.
Germaine Greer
Thank you.
Glyn Davis
We are also joined by Joanna Fletcher, CEO of Women's Legal Service Victoria, who has been working on issues arising from relationship breakdown and violence against women for over 15 years. Joanna, welcome to the podcast.
Joanna Fletcher
Thank you very much.
Glyn Davis
Our final guest is Mary Polis, former chief executive officer of Victoria's Royal Commission into Family Violence. Mary, welcome.
Mary Polis
Thank you.
Glyn Davis
Germaine, if I may start with you. It was former Australian Sex Discrimination Commissioner Elizabeth Broderick who highlighted that there are more women living in an intimate relationship characterised by violence than malnourished people in the world. Did you ever image that 17 years into the 21st century, violence against women would still be so prevalent?
Germaine Greer
I don't think that I would have assumed that it was going to become less prevalent. It seems to be an innate feature of intimate relationships in which you've got, as it were, a hierarchical structure that you've got one person who owns another person. I can't understand why gay people want to get married because I think marriage - the track record of marriage is not a good one, and they should know that it doesn't do what it says on the tin. It doesn't guarantee the security and safety and support of children, and none of our official structures has been able to make sure that that comes to children as a right.
I wouldn't have thought that it would ease as women became more assertive, and my bet would be that it would become worse. But there are things about domestic violence that are a bit special. Apart from the fact that it's not simply women who are beaten up and humiliated and knocked around in relationships, we have elder abuse, we have child abuse. Some environments are simply violent and some people think they have the right to lash out.
But the other curious thing that breaks my heart really is that women will continue to interpret violence as evidence of affection rather than of hatred. The police get caught up in this nonsense too, because they don't admit that crimes against women are hate crimes. They sort of somehow seem to think they're kind of love crimes. Now, it may be that women think if a man is bashing me he's not going to leave me.
There may be that there too, because I couldn't help thinking that it was really hard on women that if the police were called to an incident in some parts of the world, the woman has to agree to leave the relationship before they will take action. Which means everything she's invested in it, the years she's put up with who knows what, the effort she's gone to to keep her children within a family and to make sure they have a father, suddenly she's got to cancel them all and walk away. She takes nothing out of the relationship at all. That's not fair.
What is clear to me is that we can't deal with it, and there is something as well about having families based on sexually-interacting couples that puts children at risk, especially if the relationship involves a man who is not in fact the father of the children. Lions kill other lions' cubs - I don't want to say the men in these cases are lions, but there is a pattern.
Glyn Davis
Joanna, if I may ask you, women's services are reporting that the actual rate of domestic violence appears to be increasing, even though at best 40 to 50 per cent of cases are reported to police. As someone working in this area, is that your experience?
Joanna Fletcher
I think we certainly know that the rate of reporting is increasing, so even though there is still underreporting, the actual rate of reporting has increased, and certainly the rate of police attendance at family violence incidents in just Victoria alone has gone through the roof in the last five years. There are some real positive things behind that, and that is they are largely around the police making some real gains in their approach to domestic violence and women feeling more confident to report. I don't know yet that we have evidence of an actual increase in the prevalence of violence. We'll have another personal safety survey - Mary might know when that is - but I think that's in the next couple of years and that might give us an indication of whether it is actually increased prevalence or just better reporting.
Glyn Davis
Mary, Germaine has raised the question of the family, the unit that's supposed to be full of love and trust and respect actually being the site of the violence. Presumably in the Royal Commission this was a central focus?
Mary Polis
Absolutely, and what we saw was that, as Germaine mentioned, the violence happens not only between intimate partners perpetrated generally by men against their female partners, but also against children, against elders, between siblings, by adolescent children against their parents. What we know I suppose is that the family is essentially a really private space and that's why for so long we've never really known the extent, the scale, the nature of the violence because it's been so hidden. One of the objectives behind making domestic violence and family violence more broadly a policy issue and an imperative for governments to tackle is to bring it out of those shadows and to make it something that's visible to everybody so we can all have a role in addressing it, challenging it and preventing it.
Glyn Davis
And I hope we will come to some of the recommendations a little later in the conversation. Germaine, in 1986 you wrote that women and children and old people will have to band together to resist the violence of younger males. Such bands used to be called families; we have nothing to replace them with. What are your thoughts to the changes to the family structure over time that have made this possible, and where to from here?
Germaine Greer
The $64 zillion question. Once you've got a family that is based on a sexually-interacting couple in privacy behind their closed door, you can't oversee what they're doing at all, especially when you've got shame. A woman who is being knocked around isn't going to tell you until it becomes obviously, and even then, she will feel that she's being disloyal to her family. I feel when I describe the way my mother abused my father that I'm really hurting my brother and sister who really wish I'd shut up. So I learnt the hard way that it's not just men against women.
I think it is really that the nuclear family is an unhealthy unit. It's too small, and you've got too much confrontation. You've got one generation against another generation, you've got man against woman, you've got child against parent. They're in a perpetual state of conflict and there's no way of easing it. Now, we keep talking about communities when we don't have any, when we move people at will, where most people can't reach out and find a sibling or a cousin or anybody, and to go to anyone else, and especially to go to the police, is an act of extreme disloyalty, so they can't do it.
I have never had any brief for the nuclear family; I've always thought of it as a non-viable stump of a possible system. Now we know we've have got another thing happening, which is that our nuclear bonds are falling apart. The families don't last, but creating the new family out of the bits of the old family so far hasn't given us any new, open structures. We tend to replicate the coupledom setup, and I think coupledom is toxic, I really do. It's bad for everybody.
I did talk about in The Female Eunuch about imagining bringing up children in, as it were, an extended family in the sort of communal setup that would prevail in a peasant society and how much better that might be for any children I might have and have got screamed at and shut down in all directions because it was such a futile notion of what choices were open to us. Mind you, that was a time when people were making communes, they were looking for collective parenthood.
If you think about it, there was a time when you could send a child on an errand right across a village to the other side and everybody would bring the child on its way because they would all think that the child was part of them, was part of their polity. Even in the most familial societies you can't do that anymore. We've now got to the point when we won't trust our children even to walk in public at all. We have to lift them and carry them in armoured vehicles from one venue to another.
Glyn Davis
You are describing a very Hobbesian world, and you've been thinking about this problem for a very long time, because one of the benefits of having your archives now here at the University of Melbourne is that we can play you this clip from 1971 of you speaking at the University of California, Berkeley.
Germaine Greer
The principal element in the subjection of women has been force and the threat of force. Our comparative physical weakness has never protected us from outrage and has only made sure that we could not defend ourselves from the obscenities of doing the most demeaning work.
Glyn Davis
Have we come any further in understanding what is it about our society, about men and masculinity that makes some men so violent?
Germaine Greer
There are so many answers to that question. One of them is misogyny, and English people get bitter with me when I say I think it's the most misogynistic society on earth. Men just don't like women. They fancy them, but in their neurotic setup they think that fancying demeans the thing they fancy. The worst thing you can be is on the receiving end. So you've got that kind of misogyny, which isn't always expressed in violence. It's more often expressed in bitter sarcasm, in humiliating women in public - shut up dear; you can hardly imagine a man saying that to a woman but it's par for the course.
So there's straight misogyny, but that too is part of a social structure. One of the things men have to do to become masculine is they have to get rid of their mother's milk and they have to stop being emotionally vulnerable, they have to not cry anymore, they have to enter into the whole hierarchical system. So they become passionate Arsenal supporters as if that was a religion; it's the only thing remotely like a religion that they've got.
But there's also as well as straight misogyny, there's something else going on. I can remember being utterly horrified the first time I ever saw statistics for the number of women who are first subjected to violence when they're pregnant. What is it about men and pregnancy? Is it revulsion, should pregnant women be kept away from men? Or is misogyny itself caused by the fact that we give birth between our legs, between faeces and urine? What is going on here? Is motherhood unforgivable?
And to read some accounts of family life, you'd think that motherhood really is unforgivable, that mothers are best not seen and not heard. Your mother's voice is the last voice you want to hear on the phone; is that part of it? And, is what's going on, are we moving towards elimination of women, because in a way I think we are. Otherwise I can't explain the amount of research money that is being spent on experiments to produce an external uterus that will actually bring foetuses to term. And then I think if we weren't necessary to produce the next generation, would we be allowed to exist at all?
Glyn Davis
Mary, when the Royal Commission again dived into this fundamental question about what is the source of the violence, what drives it, how did you go?
Mary Polis
First of all, the Commission wasn't asked to look into the causes and make findings about what the causes of domestic violence are. However, we did have to look at it because you need to understand the dynamics and the drivers in order to formulate the best possible approaches. Now, there's obviously a huge amount of scholarship, research, learnings, discourse, debate, about the causes and drivers of domestic violence and family violence more generally.
What emerges through all of that scholarship is the fundamental driver, cause if you like, of attitudes towards women that see them as weaker, something to be controlled, something to be at a man's beck and whim. Certainly, in the women who we spoke to and consulted throughout the Commission, that was their experience. They experienced control and coercion at the hands of their partners. It was expressed very directly in those terms by their partners towards those women.
We were also asked to look at a whole range of other factors that may contribute or be associated with violence in the family, things that range from drug and alcohol misuse, financial pressure, socioeconomic status, exposure to violence as children, intergenerational trauma. Now, all of those things can be at play in individual cases, or not. It's a really, really complex constellation of factors and drivers.
The Commission ultimately concluded that when we're looking at how to respond to family violence and how to prevent it in the first place, we really need a multifaceted response. We absolutely need to address the fundamental gendered nature of family violence, we need to deal with attitudes that men and boys have towards women, we need to deal with the attitudes that women have towards themselves and their expectations within their intimate relationships, but we also need to tackle the other drivers and the other causes when they become apparent. So if people are becoming violent and their violence is exacerbated by alcohol and drug use, we need to get in there and address those factors as well. There's no silver bullet and no one-size-fits-all solution or response.
Glyn Davis
Joanna, in the work that you do with women who have experienced or are experiencing domestic violence, multi-causal, difficult to pin a single explanation and therefore a single set of interventions?
Joanna Fletcher
I think the drivers of violence are quite clear from the research. We have really sound research from Our Watch and VicHealth that has informed their approach, their proposed approach to preventing violence against women, and obviously, that's reflected in the Royal Commission report. Certainly, in terms of responses, I think it's clear that you do need a multifaceted response and you need a response that is not just about one aspect of what a woman needs when she's experienced violence.
For example, as a legal service we are very careful to make sure that our service is holistic in the sense of covering a number of different legal jurisdictions, so she doesn't have to find her own way around an incredibly complicated system, and also that the service includes both social work and financial counselling support. So that women don't come in neat little packages of 'I have a family law problem', 'I have an intervention order problem', they have challenges that have arisen from the violence and they span legal issues and social issues.
Glyn Davis
Mary, you mentioned as a significant factor, the way boys and men understand women and interact with them. One of the factors often raised in the literature is around pornography, widely accessible; now boys as young as nine apparently are regularly exposed to pornography. Is this a significant player in shaping how men's perception plays out?
Mary Polis
Certainly, in the consultations we held both with women directly and people working with them and people more broadly in the community, the availability of pornography to young boys and to men was raised quite consistently as an issue of serious concern, because it's where boys and young men develop their initial understanding of how it is that they should engage with a woman in an intimate way.
I think our thinking has evolved through trying to ban or suppress pornography to really step into a zone where we actually need to understand that boys will access it. A lot of our strategies need to be directed at really talking to them at a young age about how to understand what pornography is and what it isn't, that it's actually something that doesn't represent what their intimate relationships can and should look like.
Glyn Davis
Germaine, does pornography matter?
Germaine Greer
I am fairly certain that pornography does matter, but there's the issue of whether you've got the right to suppress it. One of the things that I find on my desk lately is I'm being asked to explain male suicide, but the interesting thing about that is we think that suicide is something you do when you're sad. It's actually something you do when you're angry, it's actually a crime of violence itself. I think until we understand the self-destructiveness of men, we won't understand their propensity for destroying other people.
There is a crisis in masculinity; it doesn't fit anymore. We've got workers who are expropriated, who have no prospects of jobs, who are becoming impoverished and are becoming a force for evil and reaction. I'm not one of the people who panics at the thought of Trump at the head of the United States, but it is part of the same phenomenon where a kind of masculine pride that has been totally emptied out has become itself toxic and self-destructive. So it's a bigger disease we have to look at here. A happy man does not beat up his sexual partner.
Glyn Davis
Many community attitudes around domestic violence are problematic in this space. For example, surveys show that half of Australians think that women should just leave the men as though that were easily open to them, and Germaine touched on that earlier. Or they believe it can be excused if the man was regretful afterwards. So what is your day-to-day experience in managing these issues?
Joanna Fletcher
Actually, the message that we get from women is very simple, and I know it is reflected in the Royal Commission's report as well. They just want the violence to stop, and that picks up on what Professor Greer was saying earlier about some countries and certainly in Australia sometimes the response has come from this place as well, that if women aren't ready to leave then the police or other services won't necessarily be as available or assist as well as they might. Fundamentally, there are often very many women who don't actually want the relationship to end because of children, because of financial commitments, because they know unfortunately that if they do leave they may actually have less control over the children's safety as they're fighting things out through the family law system. So being able to make sure that any service response also facilitates supporting women and protecting women who choose to remain in relationships.
Glyn Davis
Mary, the community attitudes that you heard as you travelled around Australia with the Royal Commission, what did they tell you about social understanding of domestic violence?
Mary Polis
What they told us was that the community is really ready to say enough is enough. I think we're at a really critical point at a community level where most people are saying, actually, we want to do something about this, particularly for our next generation. So people were very, very focused on making sure that children got the educational skills that would set them up for a future of non-violence and equality and respectful relationships. We felt that very keenly, that people were really ready to say it's time for a new way of living.
One of the themes that the Commission adopted was the importance of the role of community in addressing family violence. Traditionally, the response has been around dealing with individuals and individual families. What that risks is keeping an issue at a very private level. If we accept that it's a problem that needs to be owned and dealt with by the entire community, then there's possibly a lot more that we can achieve.
Some of the Commission's recommendations went to issues like the role that faith communities can play in responding to women who find themselves in a violent relationship and in responding to men who are using the violence. We also made recommendations around the role that workplaces can play. For many women, a workplace is their only contact outside the family unit where they can seek help, express what's happening to them, and that makes it very important for people within workplaces to understand and to know how to respond.
Germaine Greer
The problem with our communities is they're too volatile. People come and go. We keep thinking of them as fixed but they're not. If you actually look at people's life histories, they've lived in different towns, done different jobs, so it's going to be very hard to actually stabilise these points of call.
Glyn Davis
Let's just follow through this idea of the community attitude and how important it is, and inevitably that becomes a discussion about media and the role it plays, and the evidence suggests a fair degree of stereotyping in how domestic violence is reported and putting it into a very standard format that puts limits around it. I'm just curious about whether the media has a different role to play here. Germaine?
Germaine Greer
Well, the media obviously does have a role to play, first of all because part of it is pornography, probably the largest part of it. The amount of pornography now produced apparently hangs off the cyberspace like a huge blue whale; it's more than all our other cultural activities put together, which is kind of disheartening. I always figured that men must eventually get sick of it really, it's all the same. So they play a part in that way, that you see the reification of women, and that includes extreme pornography and sadistic pornography.
There's also the phenomenon of Fifty Shades of Grey, the incorporation of sadism into ordinary domestic interaction, which I think is revolting and the fact that women apparently find it titillating and exciting just makes me faintly despair of them. If you want dignity, you'd better bloody claim it, and that's not a way of doing it. The media do have a part to play. We have endless gossip about celebrity interactions but we never have any very sophisticated analysis of what the interaction really signifies.
Glyn Davis
Mary, at the family violence summit last week in Canberra, a number of voices pointed out that the media have decided to reframe what were called king hits into coward punches, so you can actually have a different discourse that hopefully changes behaviour. And many voices asked why have we not seen that around domestic violence.
Mary Polis
Well, I think we have to some extent. I think our mainstream media outlets are getting much better at number one, reporting family violence, reporting it accurately, and reporting it responsibly. We also see quite often a media response to calling out negative attitudes, negative statements, damaging statements about women. So I think we are seeing some changes in the way that media reports domestic violence, which are really important. Going back to something that Germaine said is that our media these days is such a complex beast that there's only so much that mainstream media outlets can do when you have the massive industries that are advertising online pornography et cetera.
Glyn Davis
I'd like to focus now on children, because it's an important part of this story. Let's listen to Cathy Humphreys. She's the Professor of Social Work here at the University of Melbourne. She spoke to us recently about domestic violence and children.
Cathy Humphreys
I don't think we should underestimate the problems around children being inculcated by men who are domestically violent. They inculcate particularly their sons into very aggressive and violence-supportive attitudes towards women. Our family law doesn't help that where they're giving very high levels of contact to men who use violence.
I've been part of a team interviewing 50 women who have separated; about 20 out of those 50 women could talk very directly about when children come back from child contact with someone they've separated from but who was domestically violent, they come back with all sorts of terrible attitudes towards them. They spit, they say I don't have to listen to you, they call them names and insult them. Some of the young men, once they become teenagers start attacking their single mothers.
Glyn Davis
Joanna, this is a story that resonates through the literature and no doubt in your experience, and compounded, as Cathy Humphreys just pointed out, by the impact of the legal system which sets rules about access and so on. How does this get addressed in a practical sense?
Joanna Fletcher
In a practical sense it gets addressed by very good legal representation, but in a policy sense I think we really have a long way to go still in the family law system, and obviously that was a limitation that our Victorian Royal Commission had because family law is Federal, and although the Commission did put in some recommendations to try to push the issue a little bit, we in Women's Legal Services have certainly been campaigning quite strongly for changes in the family law system, both legislative changes and also system changes.
Quite often family law cases can run for as long as - in some court registries, in Sydney for example, for three years. It won't be until the final hearing that a finding will be made as to whether a mother's allegation of family violence is actually true or not. So the judicial officer will be making a decision based on assertions and denials with nothing proven and very often what happens, which is what Professor Humphreys has picked up on in that clip, is that decisions are made placing children in contact arrangements that are really not safe. Even if they're not physically unsafe for the child, they're terribly emotionally unsafe.
Glyn Davis
Mary, if I may ask, how did the Royal Commission deal with this question of children?
Mary Polis
Children were a very large focus of the Commission's report in a number of ways. Following on from what Joanna said, one of the areas that the Commission looked at was the suite of opportunities or interventions that are available to support young fathers or new fathers about how to be good fathers, and to understand that the behaviours that they display towards their partners to the extent that they're negative and abusive will impact on their children, and will impact on their children in ways that they probably won't be able to see for many, many years.
There's a range of emerging programs that really try to engage men at the point where they're entering into fatherhood to give them the skills and behaviours and attitudes that will help build good relationships with their children and we hope determine the ways in which they might then behave in, for example, Family Court proceedings.
The other thing about children that we know from the research is that whilst many, many children who are exposed to violence are resilient and become really productive, successful, healthy members of society, some go on to remain pretty damaged and bruised, emotionally if not physically, from the experience, leading either to future victimisation, that they go into - they see relationships as places where they are victims of abuse, or they go on to perpetrate violence and abuse themselves. So one of the really critical points of intervention is following incidents of family violence to make sure that children are getting the supports that they need to overcome those potential effects.
Glyn Davis
I'd like to just focus on some of the policy implications and choices that are open to us, and I'd like to start with a clip from Germaine, speaking in 1988 at the University of Western Australia.
Germaine Greer
I really do not believe that the state is the answer to patriarchal abuse of women within the family. The answer to that, in my view after studying the problem for many years, is that it is again the breaking down of that barrier between household and society and school which will have the most effect in blunting the abuse and brutalisation of women in the family.
Let me put it very crudely: women will not be beaten if somebody is watching. They are beaten inside the sacred enclave of the home, which up until recently police did not dare to enter. It was enough to say domestic and the police stayed out.
Glyn Davis
Germaine, in that clip you argue very strongly that state interventions are unlikely to change the fundamentals that cause domestic violence, and much of the conversation that goes on about responses goes to preventive measures, changes in policing, education in schools, men's behaviour programs and so on. What sort of policy interventions are you looking for that you think could make a meaningful difference?
Germaine Greer
Well, I'm not sure that it's a matter of policy really. You can see why calling the police is going to make the situation immediately worse, especially if - either you are involved in litigation in a trial, in which case the man is found guilty and he's got another reason to hate you and pursue you, or he's not found guilty in which case he feels even more aggrieved than he was before. If the problem is lack of sympathy, lack of understanding, I can't - when I was listening to what Mary was saying, I couldn't help thinking about when I'd been to prisons where half the population are very, very young men who have somehow managed to come through school without being able to read and write, who will be in jail not being taught anything, again having huge amounts of time on their hands. The other thing is that they were all fathers and they became fathers very young.
And how many of them find that they are becoming fathers, against their will, almost unconsciously, and there's no option. They either have to be good fathers, or what, and they haven't got anything that it would take to be a good father. They haven't had good fathers themselves; they don't have role models to follow. I think we've got to be not too starry-eyed about what powers we have been given, because we can't impose most of them without destroying civil rights, without agreeing to treat people as not adult and not self-regulating in some way. In so many ways it's a cultural issue; it's not even a legal issue. This is soul deep, this, it's not a wrinkle on the surface of society, it's something deeply wrong.
Glyn Davis
Mary, as you reflect on the outcomes of the Royal Commission and Germaine's view that public policy has limited applicability in this area because of the underlying social and cultural issues. What hope do you see for change that might reduce the incidence of domestic violence?
Mary Polis
Well, I think we have a moment in time to try everything that we have at our disposal, and that encompasses a range of state-based policy interventions that involve really good policing, quality and sensitive and accessible court services, really accessible social services. I think those things are really important for women in crisis; they help many, many women.
It's true that at the moment there are serious shortcomings in many of those responses that we need to address, that we need to do a lot to address. But those interventions alone won't do anything to change future generations and the incidence of family violence. I think we need to have policy responses that deal with education, cultural attitudes, community involvement, et cetera. I think from a policy perspective there's no silver bullet, but we are actually - we can't not try everything that we have at our disposal.
Glyn Davis
There are 227 recommendations in the report; if all implemented, you're saying there are still limits to the difference they could make?
Mary Polis
Well, the recommendations go to cultural and attitudinal issues, so I would hope that if those recommendations - many of which I have to say were long term in nature, so there's an anticipation that this will take a long time to turn around, but as a global approach I think we have to be optimistic for our future generations.
Glyn Davis
Joanna, the Women's Legal Service provides important services for women in crisis at the crisis end of this, but you're also of course interested in the policy implications and opportunities. What's your view on the public policy opportunities here, and do you see in particular areas like integration of services as being an important part of how we address this?
Joanna Fletcher
Absolutely I think integration of services is important. I think there were very few people in the sector who were anything but excited and enthusiastic about the Royal Commission's recommendations and the fact that the Premier prior to the release of the report and since has confirmed that the Government intends to implement every single one of them. As Mary said, they do span from how do we change community attitudes that enable, that facilitate violence happening, to how do we respond effectively to it. So my view is that if the policy settings that the Royal Commission has proposed I think are about right, and if we actually follow through on all of those, especially the long-term ones, we really will see significant change in Victoria, and hopefully ultimately Australia.
Glyn Davis
And Mary?
Mary Polis
Another theme in the Commission's report was the need to continue to be reflective about what's being implemented and the success or failure of those interventions so that we're continuing to evolve our thinking as we learn more about how violence is experienced, what's effective in intervening to stop it or to ameliorate its effects. I think from a policy perspective the Commission's report is not intended to be a static set of recommendations or rules, prescriptive rules, but rather to be a set of guiding recommendations that need to live and breathe as we learn more about the dynamics and the nature of violence, how it's experienced and how it's addressed.
Glyn Davis
One of the points that Joanna raised earlier though was that much of the legal system was outside the scope of the Commission because so much of the law here is Federal. How do you address that and how significant is that in the sort of outcomes you're talking about?
Mary Polis
Well, many women talk about and spoke to us about the challenges of the Family Court and about the challenges of having to navigate multiple systems once they've experienced violence. For many women, it's really central to their experience of violence. The Commission made a series of recommendations about how Victoria as a state party could raise those issues and see them addressed, but they're issues that the nation is going to need to address at a Federal level as well.
Glyn Davis
Joanna, one of the common criticisms in fact of the operation of the legal system is that a woman who has been subjected to domestic violence may well have to face the perpetrator in court if they choose to self-represent. How significant is this in women making decisions about whether to use the legal processes?
Joanna Fletcher
We've seen it to be quite significant. I should clarify that that's not what happens at a state level. In Victoria, there are protections for women from being directly cross-examined by the perpetrator of violence against them. That has not happened - that has not changed in the Federal system at the moment so in the family law context women can be directly cross-examined by their perpetrator.
We have found a number of clients who have chosen not to proceed with family law cases even where they've had quite significant concerns about the safety of their children because of that incredibly difficult and oppressive circumstance of facing him in court. It's a very real issue and it's not a difficult one for the Federal Government to fix. There are models in Victoria and there are models in other states around Australia. It's a relatively simple legislative step which the Government could take tomorrow.
Glyn Davis
Germaine, a final policy question, if I may. You've touched on several occasions about the particular dilemma faced by women in Indigenous communities and indeed, Indigenous women are 35 times more likely to experience violence than non-Indigenous. Do you see a role for public policy in Indigenous communities and if so, how does one negotiate the cultural differences and the importance of respect for autonomy?

Germaine Greer
There are all kinds of issues in looking at the Indigenous situation vis-à-vis family violence. It's not only more likely that you will be a victim of family violence, it's also a chance that the violence will be really severe; you'll get your skull broken or your leg broken and weapons are involved. But women are also involved. This is - in some cases there's a violent tradition and a tradition of settling disputes with some sort of confrontation. The communities have to work their own way through that.
I was sitting there thinking, okay, so you're going to the Family Court, you're up against someone who's been violent to you, what happens next? He goes to prison. Now, wait a minute. He is dangerous to his sexual partners and his family, he is not a loose cannon in the sense that he could be out there murdering just anybody. It's a special kind of crime, and how would going to prison fix it, especially as prisons themselves are run on sadistic lines where he will be under the cosh to some - one of the people who has power within the prison and so forth.
Prisons are corrupt places, they're places where people learn further corruption, and despair, as we're very well aware. In my view, they simply don't work, and they certainly don't ease the rage and resentment of people involved in destructive conflict within the family. I just don't think it's the way to go. We have to have a better idea. Prison costs us an absolute fortune, it would be cheaper to keep people in Claridge's than actually keep them in prison.
I'm expecting some new thinking about how to redeem people. If we're talking about restorative justice, we have to restore them to full humanity. Sending them to prison does exactly the opposite, but what other option do we have? But this to me means that sadism is, as it were, built into our social structure. We can only think in terms of punishment. Half the men who've belted a wife thought they were punishing her; they are people who really believe in punishment. This punishment is one of the ideas that has to be drained of its poison.
Joanna Fletcher
It's clear that prison is pretty ineffective at addressing violence. It might provide a little window of peace for someone who's on the receiving end of the violence. But in terms of interventions that actually change the course of a perpetrator's life, one of the strong themes that came out in the Royal Commission's report is this concept of perpetrator accountability, and in the past, we've often thought, well, that's what the police do and that's what prisons do.
But if you think about accountability as being how do we move this perpetrator of violence to a position where he fully acknowledges and accepts responsibility for what he has done and the harm that he has caused, then interventions like restorative justice, and that the Commission recommended - I think the first in Australia pilot of restorative justice in family violence cases, which will be proceedings later this year or early next year. I think that does offer some real hope for truly holding perpetrators accountable for their behaviour in that they have to acknowledge and accept that responsibility, rather than being put away somewhere where their violence-supportive beliefs are going to be confirmed rather than changed.
Glyn Davis
Mary, can you tell us something about your research into restorative justice?
Mary Polis
Well, restorative justice is a model of justice that's founded on human relationships rather than looking at justice as an issue that is between a wrongdoer and the state. A restorative justice intervention or process generally - not always, but generally brings together the victim of the crime and the perpetrator of the crime in a safe environment, a structured environment, where the victim gets to tell the perpetrator what in her view has happened, what he did to her, the impact that it's had on her and others in her life.
He then has the opportunity to express remorse, to explain perhaps some answers to questions that she might have. And then there can be a discussion about what steps might be taken in the future to meet her needs for accountability on his part that may range from an apology, it may be no more than an expression of remorse on his part, but it may be a range or set of circumstances that they negotiate or agree about what he will do in the future and the type of relationship they might have in the future, the type of relationship he may have with the children.
It's important to say in relation to restorative justice interventions in family violence that they do need to be safe, they need to be victim-led, that is they need to be interventions where it's the victim who decides that's what she wants, and that she can expect something out of it. It can't be a substitute for other interventions through the courts and through the police system where those are really necessary to ensure individuals' safety.
Restorative justice internationally has - interventions have most often been applied in cases of youth justice and generally low-level offending. It's only very recently that it's been considered to be an option in cases of sexual violence and domestic violence, because of the scepticism or the concerns that people have had about the potentially manipulative and re-traumatising impact that the interaction can have.
I think though that what's emerged is that women who have gone through the court system very rarely get the outcomes that are right for them, that very rarely meet their needs to be heard, to have somebody understand the impact on them, and for some form of accountability that's meaningful to be put in place. I think we actually owe it to victims of violence to listen to what they want out of these processes and to do what we can to meet those needs in ways that are safe and appropriate for those individuals.
Glyn Davis
Joanna, in a society still marked by significant gender inequality, will we be able to make a difference to domestic violence?
Joanna Fletcher:
I think we will, but we're talking a difference over generations, not a difference tomorrow or even in the next year or two. It's something that we must have cross-party commitment to address this because of course government cycles, political cycles don't lend themselves to 10, 20, 30 years of work changing community attitudes.
Glyn Davis
Mary, is gender inequality an insuperable barrier to addressing domestic violence?
Mary Polis
I don't think that we have the luxury of thinking that and giving up. I think we have to make every effort that we can. Addressing gender inequality of course has benefits for everybody, not just for putting an end to violence so of course we need to keep addressing gender inequality in all ways that we can. I think we can't underestimate the value of talking very openly about the violence that occurs within families. Interestingly, when you do talk about it, a lot of people disclose what's happened to them, both recently and a long time in the past.
During the course of the Commission we spoke to many people, many men, old men who had endured violence at the hands of their parents and had kept that hidden, really, for all of their lives. So I think the process of talking about it, exposing it, understanding it, working out ways to address it in ways that are meaningful to people in our contemporary lives will really make a difference.
Glyn Davis
Germaine, you have argued very strongly that the cultural underpinnings of domestic violence are much more fundamental than potential interventions around public policy. What would it take to change the sad story that we've been exploring today?
Germaine Greer
Well, I was just thinking, what would happen in a school where you wrote your essay about what we did in the holidays and a child stood up and said what happened to me in the holidays is that I got bashed up. What if children began to talk about it in school? We're talking about talking about it, but the people who are right in the firing line, who are observing it and who are undergoing it are keeping schtum at school because of shame.
I can remember I used to go to school in black stockings. I was the only child with black stockings. Why was I wearing black stockings? Because my mother beat me on the legs with a stick and my legs were covered with black marks and so I wore the stockings. Another child came in stockings one day and I can remember that people said why are you wearing those stupid stockings and she didn't answer, and I said it's because her mother beats her. That's what it's like being a child.
If our children did begin to exercise agency here, because they themselves were disgusted at what was happening at home, if they did turn up at school and say 'everybody, help me, this happened this weekend, daddy came home drunk or mummy came home drunk and threw a bottle at daddy' or whatever, we'd be disgusted, shocked, disconcerted. But it's going to take something like that. It's going to take something as revolutionary as that, as a child standing up to be a critic of the conditions in which she was growing - or she or he was growing up. And it will happen.
Glyn Davis
It's an important reminder that public policy is limited when it's dealing with something much more fundamental and social and that there are limits to the power of any policy to change the story, but it clearly has a role in addressing this.
I've been very fortunate today to speak to three extraordinary people. My thanks to guests Joanna Fletcher, the CEO of the Women's Legal Service Victoria.
Joanna Fletcher
Thank you.
Glyn Davis
To Mary Polis, the former CEO of the Royal Commission into Family Violence.
Mary Polis
Thank you.
Glyn Davis
And thanks to Professor Germaine Greer, a pleasure to have you back on campus.
Germaine Greer
Thank you.
Glyn Davis
And thank you for listening to The Policy Shop.
Voiceover
If you or someone you know is impacted by sexual assault, domestic or family violence call 1800 RESPECT on 1800 737 732 or visit 1800respect.org.au. The Policy Shop would like to thank Dr Rachel Buchanan and the team at the University of Melbourne Archives for all their assistance in making this episode. The Policy Shop is produced by Eoin Hahessy with audio engineering by Gavin Nebauer. Research on this episode was by Ruby Schwartz and Paul Gray. Copyright The University of Melbourne 2017.
On average, at least one woman a week is killed by a partner of former partner in Australia. One in three women in Australia have experienced physical violence since the age of 15. Worldwide in 2012, of all women who were victims of homicide, almost half were killed by intimate partners or family members.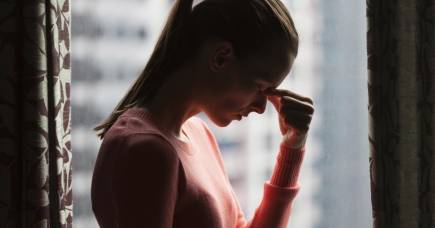 This episode of The Policy Shop podcast examines the issue of domestic violence, with literary scholar, performer, journalist and author, Professor Germaine Greer, Mary Polis, former Chief Executive Officer of Victoria's Royal Commission into Family Violence and Joanna Fletcher, CEO of Women's Legal Service Victoria.
This podcast contains content that may disturb some listeners. If you or someone you know is impacted by sexual assault, domestic or family violence, call 1800RESPECT on 1800 737 732 or visit 1800RESPECT.org.au.
Episode recorded: 9 March 2017

The Policy Shop producer: Eoin Hahessy
Audio engineer: Gavin Nebauer
Banner image: sprout_creative/Flickr
Hosted by the Vice-Chancellor of the University of Melbourne, The Policy Shop is a podcast where public policy subjects are examined by global and Australian experts.