Is Australia's public service competent?
Was the Census fail a one-off or is there a pattern of failure within the public service, and if so what is happening?
Australian governments spend around $192 billion a year on services including childcare, education, health, emergency management, housing, and justice. But is the Public Service up to the job?
Despite years of preparation, the Australian Bureau of Statistics managed to mishandle the Census, resulting in millions of Australians not being able to input their details on the day. Was the Census embarrassment a one-off or is there a pattern of failure with our Public Service? Are there questions to answer over the accountability of the Public Service, its capacity to oversee outsourced services, the quality of its leadership, and its resourcing in the wake of cut backs?
In this edition of The Policy Shop, University of Melbourne Vice-Chancellor and a former senior bureaucrat Professor Glyn Davis runs the ruler over the public service. He is joined by former Secretary of the Department of the Prime Minister and Cabinet Terry Moran AC,and the founding director of the Melbourne School of Government Professor Helen Sullivan.

On the question of the Census, Mr Moran puts the blame squarely on the politicians.
"I don't blame the poor people at the ABS, I blame successive governments which have denied investment in the ABS, and also in this case the foolishness of outsourcing so much of the collection task to the private sector without equipping the ABS to be as strong and informed a client of those companies as it needed to be in a very complex area like IT," Mr Moran says.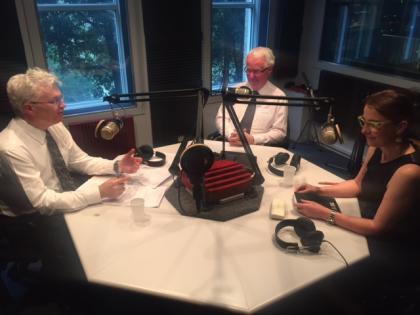 But Professor Sullivan says the skills to oversee contracts are now core to government and should be a requirement within the public service, including the ABS.
"Governments have been contracting for years," Professor Sullivan says. "This is not something that is new. We have lots and lots of experience of contracting. Its not good enough to say its because they did not have enough staff or were not trained to do that. This is something that is core to how Governments operate. That doesn't cut it for me."
Hosted by Professor Davis, The Policy Shop is a monthly podcast about public policy and the way it affects Australia and the world. Subscribe on iTunes.
Banner Image: Nick Webb/Flickr.