Making friends with fronds: understanding plants' feelings
How do plants sense and respond to the world around them - and do they listen when we talk?
CHRIS HATZIS
Eavesdrop on Experts, a podcast about stories of inspiration and insights. It's where expert types obsess, confess and profess. I'm Chris Hatzis. Let's eavesdrop on experts changing the world - one lecture, one experiment, one interview at a time.
The pot plants in the office are looking wilted and a bit sad and the lack of greenery is, quite frankly, stifling our productivity. So to help us understand exactly what's going on within our neglected office vegetation – and, honestly just to get out of the office to enjoy some more greenery – we head out through the verdant surroundings of the University of Melbourne's South Lawn, and other green oases, to speak to bioscientist Dr Kim Johnson from the School of BioSciences, Faculty of Science, at the University of Melbourne. Dr Johnson is an expert in the molecular level of plants and explains how they feel and sense, and how humans have shaped plants at the level of their genomes over thousands of years. Kim is also, like us, happy to be outside. She chats with our reporter Dr And Horvath.
ANDI HORVATH
When you walk down the corridor, what sort of research goes on around you?

KIM JOHNSON
There's a lot of exciting research in our department. So we're quite diverse, but the main - the group that I work with, our main focus is on plant cell walls.
ANDI HORVATH
Plant cell walls, so the outsides of plants?

KIM JOHNSON
Well, it's the inside of the plants as well. So every plant cell is surrounded by a cell wall, and this makes them very different from our cells. So our cells just have a membrane around them, they don't have anything else, and in plants, outside this membrane is the cell wall which is a carbohydrate-rich structure.
ANDI HORVATH
Right and we're not just talking about the bark?
KIM JOHNSON
No. So for example, bark is definitely made of cell walls, in fact most plant material that you see out and about is cell walls, right, and all the uses that we have for plants is mainly due to the fact that they have these amazing cell walls which give them all different properties. But if you think about bark, that's a very rigid, tough - and I'm touching a plant right now, we're outside - you can feel how tough that is, and how strong.
ANDI HORVATH
Yes.
KIM JOHNSON
That allows a plant to grow really tall which you can see, and have structural support. So plants don't have a skeleton like us; they need something to help them stay upright, and they do that through their plant cell walls. So bark, as I said, a very rigid structure, but what about in a young plant, a growing green plant that you see; there they have to have cell walls that are really expandable and flexible.
ANDI HORVATH
I can see you're getting excited about cell walls; get me excited about cell walls. Why are they so important to you, and why will they matter to me?
KIM JOHNSON
They matter to absolutely everybody because every plant that you use - and you use plants all the time; I can see you're wearing cotton clothing - that's made of plant cell walls. In your buildings, you sit down on a chair, it's wood most likely, it's made of plant cell walls. Everything you eat, the food that you eat are made of plants, the best food that we can eat, it's very good for our digestive system to eat plants, and the important nutritional aspects that give us health benefits are plants, are walls of fibre in our food.
ANDI HORVATH
Kim, give us a little bit of Botany 101; what do the plant cell walls respond to? What do they sense?
KIM JOHNSON
Plant cell walls are really important for generating turgor pressure. So we all know what happens when we forget to water our plants, they wilt - so they flop over. So to keep their cells swollen, they need this plant cell wall - it generates an incredible amount of turgor that helps stand them upright. So plants, they need to maintain - the cell wall needs to maintain integrity so that these cells don't burst and die. So they need to be able to sense that physical pressure and know when to expand or when to reinforce that wall to maintain integrity.
ANDI HORVATH
What else do they sense?
KIM JOHNSON
So they sense the status of that wall and they - so different cells need different types of walls. There's probably about 40 different types of cell walls, so they need to know where they are in a tissue, what kind of cell they are. So whether they're on the surface, or whether they're vascular tissue which needs to be strong to transport water, so they need to sense their identity.
ANDI HORVATH
This all happens at the level of biochemistry?
KIM JOHNSON
So genetics, biochemistry - it's all there, and it's fascinating.
ANDI HORVATH
It's amazing this can all be organised by molecules?
KIM JOHNSON
Absolutely, and what we're talking about, so the cell wall is largely made up of sugars, so this is actually amazing enzymes that link together sugars in many, many different ways to give it different physical properties.
ANDI HORVATH
So what don't we know about plant cell walls that you're investigating?
KIM JOHNSON
So our group is really interested in how they're made and how that's regulated. The main thing I'm interested in is how important the plant cell wall is for plant growth and directing plant growth.
ANDI HORVATH
Is this a project that actually looks at plant growth in order to optimise plant growth for the future?
KIM JOHNSON
Absolutely. So, as I said just now, we use plants in our everyday lives all the time, and so we want to make the plant cell walls the best that we can possibly make them for the uses that we have. But what I'm interested in is that, if we try and modify that in our plants, we might actually mess up their growth because it's so important to them and they have very special sensing systems to know when that's gone out of whack and then they compensate.
ANDI HORVATH
Right. So we want to mess with the plants but we don't want to over-mess with them in order to optimise plant growth. Now, I've only recently got into plants; tell me a story about how you got into plants?
KIM JOHNSON
Well I think plants are absolutely fascinating, and I don't know when it started actually, but I remember being a very young child and going up to Queensland with my parents and on the lawn there were these plants that you could touch and those little fern type plants and they closed up. And I found that absolutely amazing, because we always think of plants as these very unresponsive, still plants, and this actually moved when I touched it, and that was amazing to me - that they can actively move.
The more I learn about plants, the more I find them just really intelligent, complex organisms, and they're not simple, you know they may be very still and not moving so much, but there's amazing processes going on inside the plant. They interact with their environment all the time, they're sensing the light, they're sensing how much water they have, they're moving water and solutes and sugars all around themselves to different parts of the plant. So they're incredibly complex.
ANDI HORVATH
Now some people talk to their plants, and I have to admit I'm one of these people. I water the plants in the office and I have a little dance and a discussion with them - maybe that's too much detail, but do plants have sensory capacity that we are totally unaware of?
KIM JOHNSON
Yes. So plants, mostly likely they're responding to the vibrations, right; when you're talking to them they're going to be sensing those vibrations and that actually they can feel that and they have to respond. Because they can't move, they have to have very advanced ways of responding to their environment and this is through touch, which I'm really interested in, and many other ways. So there's fungus and bacteria and all different things in the world around them that they need to respond to as well as other plants.
ANDI HORVATH
You mentioned touch; so should I be doing partner-dancing with these plants?
KIM JOHNSON
I guess it's something we don't really think about, and like I was saying that's why I was so interested when I was a child, that this plant could move, and they respond to touch. It's often not fast, it's very slow. But, for example, if you go around stomping on a plant all the time, it's going to change its entire body plan, its entire shape, in response to that physical touch. This is very important for plants, so they need to be able to respond to things like wind or damage or, say it's been bent, then plants adjust their growth.
ANDI HORVATH
I get to the point where I'm anthropomorphising the plants in the office and I sort of think they have feelings but they don't, do they?
KIM JOHNSON
I think it depends on your interpretations, why not? They are advanced intelligent beings and they have a lot of, as I said, a lot of sensing and reactions that they do; it's not on the same time scale as what we do, but they are certainly very intelligent beings, and I think why not think that they have feelings and responses, it's just slightly different to the way we interpret it.
ANDI HORVATH
So do you actually encourage people to talk to plants?
KIM JOHNSON
Why not? Please do.
ANDI HORVATH
I have a theory that, by encouraging people to talk to plants and even dancing with them if you want to, and they do like a little tap dance, I think this gives a whole new appreciation to plants in the office and what they provide in the bigger picture of the world. What's your sense of the importance of plants on planet Earth?
KIM JOHNSON
Well basically we don't exist without plants. They are the basis of our whole environment and they sustain us and pretty much every other organism on this planet - they are primary producers. It's this fantastic ability of theirs to capture light, use water and nutrients from the soil and make food, and make energy that we all use. So they are the very basis of our existence. So we need to understand them better and know how they grow, so that they can continue to sustain us, and also we can maintain the amazing diversity that is out there in all these different plant species.
ANDI HORVATH
What sort of misconceptions do people have about your work?
KIM JOHNSON
Well I think there's a misconception about the importance of plants and so that's something I really want to get across is that it's fantastic, I think it's amazing all this medical research that goes on. But you know if we don't have plants, then we don't food and then we don't have cancer, for example. A lot of things that have been discovered; so fundamental important processes like RNA silencing - that was first done in plants and so plant research has a really important role in the wider scientific community, and that's what I'd like to emphasise.
ANDI HORVATH
So plants have been test subjects, like for this RNA silencing; just give us a little insight into that?
KIM JOHNSON
So this was back in the 1990s and a few scientists were looking at how you get the variegation on petals, for example, and they realised that this could be through RNA silencing, so this is a post-transcriptional processing. They did some of the really basic foundation research, which then later other groups took up and some Nobel Prize winners got it for doing comprehensive research in nematodes, but it was really based on this pioneering research that was done in plants and that's happened quite a few times. Because plants are very amenable organisms, sometimes processes that are lethal in animals are not lethal in plants, so they can be really good scientific tools. So RNA is ribonucleic acid, so this is an intermediate step between DNA and proteins.
ANDI HORVATH
Just tell us again what a nematode is?
KIM JOHNSON
So this is a type of fungus, I guess, so it's another model organism that is used in scientific research, like a simple organism.
ANDI HORVATH
I guess you read a lot of botany, but there must be some surprises that just capture your imagination every now and again.
KIM JOHNSON
There are just so many processes that plants do that I think are amazing. I've always been fascinated by the ability of plants to adapt their shape and their form, and there's some beautiful examples of this in petals and floral structures, and there's an amazing one where there's an orchid that it changes its floral shape to look like an insect, so that it makes the insect come and mate with it and then it uses that insect as its own pollinator. So they're just amazing.
ANDI HORVATH
Next time we sit on a wooden chair or admire something made from wood, what would you like us to think about?
KIM JOHNSON
I'd like you to think about the plant cell walls there and how they were made, and just what plants are contributing to our environment and to our society in through all their plant products, and also appreciate that understanding how that wooden bench was made is really important.
ANDI HORVATH
I've come to interview you in 10 years' time; what do you hope your research will allow to happen?
KIM JOHNSON
It's already shifted a lot. So, initially plant cell walls were seen as these very boring
structures, just there for the structural components of the plant. Whereas really, and it's a really exciting time right now, because people are recognising just that the cell wall is a really active part of the plant, it's always changing, it's dynamic, and it has a real influence on how plants develop. So I think in future, that this is going to be even more important, we're going to understand a lot more about the dynamic changes that happen within the cell wall and how that actually changes plant growth and the shape of the plant in their form.
ANDI HORVATH
You're talking about understanding the influences on the cell wall, and you're talking about really engineering plants for optimum growth; how does this really address the fears of people of plant monstrosities and tampering with nature?
KIM JOHNSON
We've got a lot of advanced tools now that we didn't have in the past, and things like we can do genome sequencing of organisms, and we can already see how much we have modified different plants for our own purposes. So we have selectively bred plants, and animals, but plants for thousands and thousands of years for our own benefit, so we have messed up their genomes pretty significantly. Genetic engineering is a very targeted, very specific approach that can also alter the genomes of these plants but in a very specific way that we can understand. So to me, I see that this can be a really useful tool that can help us maintain a sustainable environment.
ANDI HORVATH
What's your garden like?
KIM JOHNSON
I have a very small garden; I have a lot of cactuses because these are very hardy. I have to admit, even though I love plants, I'm probably a bit neglectful of my ones at home - I look after my ones in the lab. But cactuses, and I like to have natives in our garden at home so that they fit the environment that they're suited for here.
ANDI HORVATH
Have you ever put anything into the seed bank?
KIM JOHNSON
I have not, no.
ANDI HORVATH
Is that on your bucket list?
KIM JOHNSON
I would love to.
CHRIS HATZIS
Well done Kim, following your childhood curiosity through to your brilliant work today. Let's hope that, with a better understanding and appreciation of the wonders of plants, we won't need to raid that seed bank to regrow what we have lost. Thanks to our guest Dr Kim Johnson from the School of BioSciences, Faculty of Science, University of Melbourne. And thanks to our reporter Dr Andi Horvath.
Eavesdrop on Experts - stories of inspiration and insights - was made possible by the University of Melbourne. This episode was recorded on Oct 24, 2017. You'll find a full transcript on the Pursuit website. Co-production by Dr Andi Horvath, production assistance by Claudia Hooper.
Check out the rest of the amazing content on the Pursuit website. And if you're listening to this on iTunes, drop us a little review. I'm Chris Hatzis, producer and editor. Join us again next time for another Eavesdrop on Experts.
Dr Kim Johnson shares how an early fascination with plants' movements led to studying how they adapt to their environments. Far from being passive organisms, plants are constantly sensing and responding to their surroundings, including us.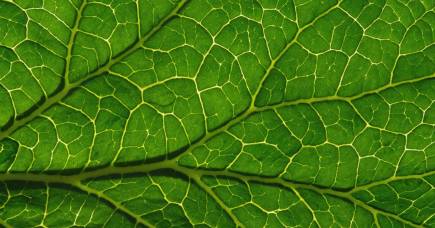 She discusses how plants have contributed to scientific understanding of processes like RNA silencing and how the mechanisms that give plants their shape can help grow better crops.
Producers: Dr Andi Horvath and Chris Hatzis
Editor: Chris Hatzis
Audio engineer: Chris Hatzis
Production assistant: Claudia Hooper
Recorded: 24 October 2017
Banner image: Claudia Hooper/University of Melbourne
Subscribe to Eavesdrop on Experts through iTunes, SoundCloud or RSS.