Passions betrayed: The end of "doing what you love" in the workforce
Workplace observer Miya Tokumitsu on what's wrong with the "hope economy"
VOICEOVER

This is Up Close, the research talk show from the University of Melbourne, Australia.


ELISABETH LOPEZ

I'm Elisabeth Lopez, thanks for joining us on Up Close. It used to be said that all work and no play makes Jack a dull boy. Nowadays it seems if you can't play or pursue a passion through your work, you've failed in life. Do what you love and the money will follow. That's the mantra of many an entrepreneur and corporate leader and it accounts for thousands of blog posts on professional networking websites. Indeed it's the whole basis of what's been dubbed the 'hope economy', populated by freelancers, interns, entrepreneurs and the self-employed. Our guest on Up Close is here to debunk that idea.

Dr Miya Tokumitsu is a lecturer in art history at the University of Melbourne, as well as a contributing editor at Jacobin magazine. She's author of the book Do What You Love: And Other Lies About Success and Happiness. Welcome to Up Close, Miya.


MIYA TOKUMITSU

Thank you very much for having me.


ELISABETH LOPEZ    

Miya, what is the hope economy?


MIYA TOKUMITSU

What I call the hope economy or hope labour is essentially a pool of work that is performed not for wages, but with the hope of performing that exact same work in the future, but for wages or on better terms or as part of a career pathway. But now we're living in a period where there's very often an idea that a worker, particularly a young worker, has to, quote-unquote, pay their dues. So you have to show that you are capable and willing and eager to do this work without wages in order to do it for wages. I find this very problematic, not just because it's very exploitative, but over the long term it has the effect of driving down wages over a worker's entire working life.


ELISABETH LOPEZ    

Has this not always been the case? We've had apprenticeships, is it not just the old regime but in a new guise?


MIYA TOKUMITSU

Well I think under a traditional apprenticeship model things are a little bit different. The employer has a lot more responsibility to the worker. If we're going back deep into history, in the Middle Ages, for instance, the apprentice was still owed shelter and board and food for their work. There are still trade apprentices today; very often those apprentices have union protection, very often they're paid, although not as much as fully trained workers. So essentially, under the apprentice system, the worker is assuming a lot less risk up front than these hope economy workers such as interns.

 
ELISABETH LOPEZ    

What are the differences in the way workers feel about themselves in, say, a traditional apprenticeship system versus someone participating as a fully-fledged subscriber to the hope economy?


MIYA TOKUMITSU

Of course every system has abuses that occur within it, but under the apprenticeship system, the work and the reward for that work was a lot more openly transactional and I think that that had a number of benefits. There were clear expectations about what the worker would receive for their work and there were clear expectations about the actual training itself, where I think many of the worst and most exploitative internships lack these things. It's unclear what the worker is going to get out of the work that they're doing and it's unclear what kind of training they're getting.

An intern in a white collar office space, for instance, performing basic tasks like photocopying and running errands, it's very unclear what kind of professional training these tasks are providing for interns. It seems that all the interns are getting, basically, is proximity to the kind of work they want to be doing, but even that is in question sometimes. If you're stuck in the mailroom and you have aspirations of being a marketing executive, it's very unclear how that internship is going to move you towards that goal.


ELISABETH LOPEZ    

What insights do you have in terms of how long people stay in this kind of professional holding pattern?


MIYA TOKUMITSU

Well it really depends on the individual. Of course some people do not have the option to work for free. For some people there is no choice; they must earn a wage and realistically speaking, that's most people on the planet. Then I think for everyone else, it becomes a process of weighing a number of factors, how much are you willing to sacrifice? Are you willing to live with four housemates into your 30s? Are you willing to not save for retirement? Are you willing to not buy a house? What kind of obligations do you have to other people; do you have children, do you have people who are depending on you? So for each person there are all of these other factors exerting different kinds of pressure on them. But one of the problems I find with do-what-you-love rhetoric is it makes those other factors seem less important than individual passion or desire to do a certain kind of job or to have a specific career.


ELISABETH LOPEZ    

Are we just talking about the creative industries?


MIYA TOKUMITSU

I think the creative industries might have been where a lot of this rhetoric was initially aimed and it still circulates throughout the creative industries quite a bit. But what I have observed is that this rhetoric has become so culturally pervasive. Obviously it's been taken up very eagerly by the tech industry, even by elite finance, but what I find particularly troubling is that it has trickled down, so to speak, into low wage work and I have seen, for instance, maid service advertisements saying, we're looking for a passionate individual to clean houses. Someone sent me a few weeks ago a banner for a supermarket chain in the United States looking for supermarket checkout workers and the banner said, do what you love. This trope has become so pervasive that it's infiltrated all kinds of work, including work that tends to deliver the least material reward for the effort and the hours put in.


ELISABETH LOPEZ    

Given that we spend so much time on work, doesn't it make sense to gravitate towards something that we love doing, whether it is working at a supermarket checkout or being a photographer?


MIYA TOKUMITSU

Yeah, I think that's an important question. I think the key thing though is to interrogate what kind of joy it is we're seeking from work. What I tend to notice with these do-what-you-love tropes is that the joy that's being promoted or peddled or advanced is self-gratification. It's not a pleasure of service, it's not a pleasure of devoting one's time to others, it's not the simple pleasure of clocking in, clocking out and taking care of your family, it's all about self-gratification and self-actualisation and I think that is very problematic. Single-mindedly pursuing a kind of self-gratification ultimately fails to deliver on the happiness it promises, both individually and collectively.


ELISABETH LOPEZ
   
Why doesn't it deliver?


MIYA TOKUMITSU

I mean I come from the United States, which has a very strong culture of individualism and we have all of these myths about the heroic frontiersman and frontierswoman who does it all themselves and it's all about going out and carving your own way and being an individual. There is that kind of heroic, thrilling aspect to that myth, but there's a real dark side to it too, which is that it is very isolating and it's very alienating and it is very divisive socially. People are social creatures. Most of us do want to live in some kind of a community, but this very intense attention to the self ultimately is a way of dividing people and it can divide people from the people who they would consider closest to them. If you're constantly focusing about you and what makes you happy, that leaves less room to think about the needs of others, the obligations you might have to others, it leaves less room for you to think about what's right. Not everything that makes an individual happy is good for society.


ELISABETH LOPEZ    

You've talked about tiered workplaces and that syndrome at work in, say, universities where you have faculty on the tenure track versus perpetual adjuncts. How does that individualistic ethos play out in workplaces like that where there are a few people at the very top, everyone else is aspiring to get the sort of benefits and longevity that they have, but it may not necessarily pan out that way?


MIYA TOKUMITSU

Yeah, well I think what do-what-you-love does is it justifies that tiered system and it promotes the idea that the people in the bottom tier who are aspiring to work for stable salaries, better salaries, paid time off, all of the benefits that come with what I call top tier work, it justifies their undercompensated labour by essentially setting them up as people who haven't yet proven themselves.


ELISABETH LOPEZ    

Obviously the benefits and the legal frameworks that might underpin benefits and rights vary from country to country considerably.


MIYA TOKUMITSU

Yes.


ELISABETH LOPEZ    

But you've come across some court cases in the United States that have really dramatically highlighted some of the criticisms that you're presenting.


MIYA TOKUMITSU

One of the problems in the US is that interns for instance, or any worker that's classified as a trainee, which is different from an apprentice, but if you're classified as a trainee in the United States, you are not entitled to basic labour protections that I think many people, particularly people entering white collar work spaces, would expect. Interns very often are not entitled to protection from discrimination, for race, gender, sexuality, disability and obviously they are not protected by federal minimum wages laws in the United States, which is why they can work for free.

When you think about who is an intern, that demographic is changing, but often it's young people right out of university and they're so excited, especially if they've landed an internship at an employer that they have had their eye on for a long time and they're excited to start working and very understandably they're not thinking about labour protections. There have been a couple of sad cases in the United States where young women have tried to sue their employer for sexual harassment and it's been found that they've had no legal standing to bring a case.

But of course do-what-you-love obscures all that. When you have stars in your eyes as a young worker, you're not thinking about labour protections. You see lots of young people very eagerly entering these workplaces without thinking about how they can protect themselves and how they should be protected.


ELISABETH LOPEZ    

I guess the whole ethos is about being prepared to give yourself body and soul, rather than just the old values of I turn up to work and I do a good job.


MIYA TOKUMITSU

Right. I mean the reality is it's an incredibly competitive labour market right now, so as eager and affable as they all are, they're very aware that they're competing with each other, so they have to seem the most eager, the most affable in addition to doing the basic tasks of their jobs.


ELISABETH LOPEZ    

You're listening to Up Close. I'm Elisabeth Lopez and I'm talking to art historian, Dr Miya Tokumitsu about the do-what-you-love movement.

You're an art history specialist, you're not from an organisational behaviour section of a business school. What led you to this?


MIYA TOKUMITSU

One of the things that I'm very interested in as an art historian and to clarify, my main field of research is renaissance and baroque art history in Europe. One of the things I'm very fascinated by as an art historian is the idea of artistic labour and the myths that we build around artistic labour. I'm always asking myself and my students to think about what is the labour of the artist, what does it mean to be a creative worker, what are ways that artists have presented themselves as workers historically or emphatically not presented themselves as workers? These are the questions that I enjoy turning over in my mind and I think that that they're very relevant not just to artists and not just to the 15th and 16th centuries, but to workers in the marketplace today.


ELISABETH LOPEZ    

You've started the book with a really lovely scene about Michelangelo painting the Sistine Chapel ceiling. Can you tell us a bit about what that was and why you chose it?


MIYA TOKUMITSU

Well Michelangelo wrote a letter to a friend of his in which he is basically complaining about painting the ceiling of the Sistine Chapel and I thought it was such a beautiful example of the very complex relationship that we all have to work. Obviously Michelangelo was a very ambitious artist and the Sistine ceiling today is one of the most beloved works in the world. In the Western canon particularly, it's almost a divine object in and of itself and Michelangelo is writing this poem to his friend complaining about his back aches and his spasms and paint dripping on his face…


ELISABETH LOPEZ
   
And the coffee was terrible.


MIYA TOKUMITSU

Yeah and he's in the process of painting the ceiling and he's not really sure how it's turning out. So in addition to all of these physical aches and pains, he also has this mental self-doubt. I think it's such a beautiful example of how complex our relationships are to work, because he's clearly a very ambitious artist, but the day-to-day physical act of creating this work is full of frustration for him. I think that that's true for a lot of people today. The way we think about creative workers is, oh they're having fun all the time, or they're playing. What they really love is the tasks of their labour. His letter shows that actually creative work takes a lot of discipline; it takes a lot of just working through frustration. I think it's beautiful because it's a 500-year-old piece of writing that's basically a big complaint, but it reminds all of us that all of the wonderful objects and artefacts that are so beloved today are fundamentally the products of somebody's labour.


ELISABETH LOPEZ    

Is there a case to be made for not going for your passion, the idea of working at something you're passionate about might actually kill it?


MIYA TOKUMITSU

Yeah, I've heard that from a number of people who have responded to me. One person said he loved cars and he loved working on cars and he thought he would be a car mechanic. Having to rely on that for his livelihood actually was very stressful and killed some of the joy he took from fixing cars. There's a labour journalist, Sarah Jaffe, who made the very pithy point, she just said it used to be that we did what we loved on the weekends. I think there's really something to be said for insisting upon making space in our lives for doing things that we enjoy doing for building relationships, for having a social life completely outside of work.
So often I think today we're looking for all of those things in work; work is going to give me intellectual stimulation and a social life and social status and it's going to make me financially secure. Very few jobs do all of those things; no job does all of those things every minute. So I think it's really worth advocating for space in our lives to realise these other things and that might actually mean advocating for working less.


ELISABETH LOPEZ
   
This is something that labour unions, during the Second World War, especially in the United States under Roosevelt, were advocating, shorter working hours. But you don't hear much along those lines these days.


MIYA TOKUMITSU


No, I think the one of the big cultural battles that's been lost is the fight for free time. That was one of the big battles that labour unions fought and they won time and again. The working day used to be 12 hours a day for industrial workers. Labour unions were the organisations that got it down to eight hours, which is what most people expect today. The big fight was for free time and one of the taglines was, eight hours work, eight hours rest, eight hours for what we will. Today, particularly in the US, you see unions advocating for more hours for their workers.

I mean one of the problems is that workers' hours, in a lot of industries, have been slashed or made very irregular and the workers can't support themselves and their families on this. Instead of saying, well you're only giving these workers six hours of work a day but they should still get the same pay, unions will fight for more hours. That's a massive cultural shift. Because labour unions really had been holding up the vanguard for that movement, now that they seem to have withdrawn from that, there really is no broad based, social or cultural institution that is resisting increasing working hours and that's really fighting for free time. I think we need to find a way to galvanise that movement again.


ELISABETH LOPEZ
   
Hence the t-shirts, sleep is for the weak.


MIYA TOKUMITSU

Oh my gosh, yes. Sleep has become so demonised in popular culture. Sleep is for people who are losers, who are decadent, who are lazy. It's not true. Sleep is a biological need. It's the one space where we're not participating in the marketplace. Again, that's a cultural shift, to take something that is a biological necessity and turn it into a moral failing, in a sense, just shows how pervasive these tropes are of doing what you love. If you're doing what you love, if you really care about your work, you should be willing to take phone calls at 11:00pm for instance. Why not?


ELISABETH LOPEZ    

So early in the 20th century you had Max Weber talking about the Protestant ethic and the spirit of capitalism. Has there always been a quasi-religious undertone to how we feel and think about work?


MIYA TOKUMITSU

Absolutely and I'm speaking particularly in a Western context here. Going back to the 17th century perhaps, work and morality were very closely intertwined, related to each other in a Christian context. Even earlier we have tropes in early Christianity about good works. There is a very religious and spiritual aspect to the idea of work for its own sake, of pursuing work as a calling, as a vocation. Even if one isn't actively a Christian, the Western culture is still very shaped by these ideals. I think what's remarkable is that the West, particularly the United States, has been very successful in the last couple of decades of exporting these kinds of ideals to new places, particularly throughout Asia, trying to encourage these kinds of ideals about work as a calling, work as self-fulfilment, work as morally good. It's a very powerful cultural force. I think that although most people pursue their work as a calling in what they would consider a secular context, it has deep historical roots, particularly in a Protestant work ethic.


ELISABETH LOPEZ    

I'm Elisabeth Lopez, you're listening to Up Close and I'm talking with art historian Dr Miya Tokumitsu about how we think about work.

Miya, at what point have we lost sight of dignity as an ideal? Has it ceded to passion?


MIYA TOKUMITSU

Oh I think completely. There has been traditionally kind of romanticisation of physical work such as farming and construction. You can see that today in the way that pre-industrial labour is very often held up as a kind of ideal, as a kind of pastoral ideal that we ought to return to. The words that are used to describe luxury products today, they're artisanal, they're small batch, they're hand crafted, they're heirloom, there's all of this romance around pre-industrial labour that traditionally was done by very poorly pair or enslaved domestic workers and agricultural workers, or by women in the home for no pay. The old trope was that work was dignified if it was recognised. Now these are passion projects. You see very often if you read about someone who has a distillery and they're making small batch whisky, it's a passion, it's not dignified physical work.


ELISABETH LOPEZ    

You've also made an interesting observation that a lot of members of the hope economy don't actually see themselves as workers. Could you explain that?


MIYA TOKUMITSU

I think that's one of the most powerful outcomes of do-what-you-love rhetoric, which is that ironically it encourages people to disavow their own work and to not think of themselves as workers. When people think of themselves as workers, they see themselves as a special interest group that can collectively advocate for things like benefits, better wages, more time off, et cetera. When we're encouraged to think of ourselves as just individuals, I'm a single entrepreneur fulfilling my dreams, you're not thinking of yourself as working for someone else, even if you are. Now people tend to think of themselves as individual pieces of human capital that they're investing in. There's an idea that I can just take my little piece of human capital and move it anywhere, which is less and less true in today's economy, but I really think it opens people up to exploitation.


ELISABETH LOPEZ    

You talk about another paradox of autonomy versus surveillance. How does that play itself out?


MIYA TOKUMITSU

Right, well one of the dreams of the loveable job is that because it's all about you, you can do whatever you want and you can make money doing this and you will always be happy doing this. The icon of this might be someone like Steve Jobs. Steve Jobs has presented Apple as a company that has sprung directly from a kind of true authentic Steve Jobs self. He is not subject to anyone's rules and regulations and particularly because he's been, quote-unquote, true to himself, all of these wonderful things have happened and he creates a very attractive picture of what it looks like to be a worker. But the reality for most workers today and particularly under this do-what-you-love framework, is workers today are more heavily surveilled and more intrusively surveilled than ever before. In reality, we're not Steve Jobs just brainstorming on a whiteboard and letting our minds roam free, but we are workers who are physically surveilled, often workers now wear tracking devices.


ELISABETH LOPEZ    

So people analytics.


MIYA TOKUMITSU

People analytics software, right, so tracking devices and I'm not just talking about warehouse workers at Amazon. I'm also talking about white collar workers; banks, pharmaceutical companies have expressed interest in these sociometric badges and people analytics software. People analytics is definitely coming to the white collar professional university-educated workspace. Also, what I think is almost even more intrusive, is do-what-you-love opens the door to our own emotions and thoughts being managed by our employers. What are you passionate about is a really common question in job interviews right now that I find incredibly intrusive. If you just think about it, what right does your employer have to know about your passions?


ELISABETH LOPEZ    

Isn't it a harmless icebreaker?


MIYA TOKUMITSU

Perhaps, but it is also really intrusive. I understand the desire for authenticity and openness in workers, but I think it sets up an overly simplistic idea of what a self is. The self isn't a unified consistent thing. I think people's selves are rather disunified and scattered. We're going to bring some of ourselves to work and I think most people, in good faith, really do want to do that. Are you going to bring every aspect of yourself to work? Are you going to be completely open about everything, all of your thoughts, all of your feelings at work? No and I think this rhetoric of happiness, passion and also authenticity has opened the door to some rather intrusive management practises, not just the things that seem innocuous, like what's your passion in a job interview, but there are all kinds of consultants and software that employers can buy now to gauge the quote-unquote happiness of their workers, which I think is also very intrusive.


ELISABETH LOPEZ    

Denying the fact that people have their seasons, their moods.


MIYA TOKUMITSU

Hourly that can change, so what is the purpose of this really? That's a question that workers should be asking.


ELISABETH LOPEZ
    
Have you had much of a backlash to what you've been saying? Are you actually prescribing a way of thinking of working or just critiquing what's around? Are you advocating a return to, I don't know, ordinariness?


MIYA TOKUMITSU

I'm critiquing contemporary work culture and what I really want to encourage people to do is to actually think about doing what they love, but to question whether waged work is the conduit to that. I think for most people it's not. What we need to do then is advocate for that space in our lives, to actually do the things we love and that means working less, it means getting more material reward out of the work that we do. For different people, that will take different forms of political activism or personal reconsideration. But my goal is to really encourage people to think about what it does mean to live a fulfilling life; we're only here for a brief period of time and what are the things that are going to help us realise that? If it's not waged work, then what it is going to be?


ELISABETH LOPEZ    

Miya Tokumitsu, thanks for coming in. Love your work.


MIYA TOKUMITSU

Thank you and thanks so much for having me.


ELISABETH LOPEZ    

Miya Tokumitsu is a lecturer in art history at the University of Melbourne's School of Culture and Communication. She is a contributing editor of Jacobin mag and she's author of the book Do What You Love: And Other Lies About Success and Happiness. You can find relevant links to her work on the Up Close website, together with a full transcript of this and all our other podcasts.

Up Close is a production of the University of Melbourne, Australia, created by Eric van Bemmel and Kelvin Param. This episode was recorded on 16 December 2015 and produced by Eric van Bemmel, studio production and audio engineering by Gavin Nebauer.

I'm Elisabeth Lopez, thanks for listening and I hope you can join us again soon.


VOICEOVER   

You've been listening to Up Close. For more information, visit upclose.unimelb.edu.au. You can also find us on Twitter and Facebook. Copyright 2016 the University of Melbourne.
Nowadays it seems that if you can't play or pursue a passion through your work, you've failed in life.
But as Dr Miya Tokumitsu argues in this Up Close episode, young people "following their passion" into jobs and internships, in the creative industries and elsewhere, are more likely to be disappointed or exploited than on a path to fulfillment.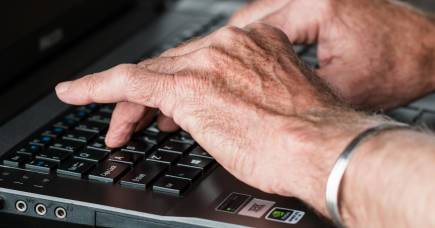 "When you have stars in your eyes as a young worker, you're not thinking about labour protections," says Dr Tokumitsu.
"You see lots of young people very eagerly entering these workplaces without thinking about how they can protect themselves."
Subscribe to Up Close through iTunes, SoundCloud or RSS.