The battle for academic freedom in Europe
Michael Ignatieff on the Central European University's fight for survival in Hungary, as it resists the rising tide of populism
Glyn Davis
G'day, I'm Glyn Davis and this is The Policy Shop, a place where we think about policy choices.
Presenter
Tens of thousands of Hungarians took to the streets to protest a new law that could force the Central European University, one of the few independent academic institutions in Hungary, to shut down.
Man
We believe we're fighting for Hungarian higher education. We're fighting for the freedom of academic institutions across Europe and across the world.
Woman
It is very clear that it is attacking CEU, but it goes beyond that. It's basically about the liberty of education and ultimately of the academics there. And this is basically a red line that is being stepped over right now by the government.
TV presenter
All this is happening within the heart of the European Union. Where respect for human rights, democracy, freedom and the rule of law are membership conditions, set in stone.
Glyn Davis
In 1991 the Central European University was established. This was just three years after the fall of the Berlin Wall, and the vision for the University, which was founded by the Hungarian-American philanthropist George Soros, was to build and support open and democratic societies that respect human rights and the rule of law.
Over the past 25 years from its location in the heart of Hungary's capital Budapest, the Central European University has grown to be a unique international institution. But now the very future of this university is under threat as the Hungarian government - led by Prime Minister Viktor Orbán - has announced new higher education laws. Laws the university says, are a premeditated political attack on a free institution and threaten its very survival.
Some of the largest demonstrations Hungary has seen since the fall of communism have occurred, with 80,000 people marching in support of the University in Budapest recently. Internationally over 500 prominent US and European academics, including 20 Nobel Laureates, have signed an open letter in support of the Central European University and the European Commission has stated it intends to take legal action against Hungary, as the curtain seems to be coming down on academic freedom in Central Europe.
To discuss this challenge faced by the Central European University I am delighted be joined on the line from Budapest by the former leader of the Liberal party in Canada, the Edward R Murrow Professor of Practice of the Press Politics and Public Policy at Harvard University, and the current president and rector of the Central European University, Professor Michael Ignatieff.
Michael, welcome to the podcast.
Michael Ignatieff
Nice to be here
Glyn Davis
Michael, why is this issue of such importance, not just in Hungary, but globally?
Michael Ignatieff
Well, I think it's the case that academic freedom is under attack globally. I think academics often think of academic freedom as if it was just the privilege of a bunch of tenured professors. But in fact academic freedom is a lynchpin of democratic society itself.
One of our oldest ideas of democracy is in fact the idea that the institutions inside a democracy should be self-governing. One of the oldest self-governing institutions in the world is the university. I mean Oxford, Bologna, the Sorbonne were founded 1000 years ago, and were the first models of self-governing communities in Europe.
And I think now in the 21st Century in Russia, in Turkey, in Hungary, in a number of other places, authoritarian leaders or liberal democrats are attacking universities because universities are free institutions. Once you've attacked a free press, once you've attacked the courts, what's your next attack point? It's going to be a university. So we see what's happening in Hungary as part of a much wider global pattern, and that's why I think it should be of concern to Australians.
Glyn Davis
So the Hungarian government is justifying its new rules as removing an unfair advantage it feels the CEU enjoys because although it operates in both Hungary and the US, it doesn't have a United States campus. How do you respond to these claims that these are not attacks on academic freedom but simply about having a single set of rules?
Michael Ignatieff
Well, they would say that, wouldn't they? I think the issue of us not having a US campus, for example, ignores the fact that there are 30 American institutions working overseas awarding American degrees overseas.
Think the American University of Cairo, the American University of Beirut, the American University of Central Asia, all of these institutions do not have campuses in the United States. We're just one of 30. So we don't actually understand why there is any educational justification for the Hungarian government insisting that we educate, for example Hungarian students in New York. We'd prefer to educate them in Budapest.
The basic claim that they're making is that they want to level the playing field between us and other Hungarian institutions. But we're not in competition with other Hungarian institutions. We work extremely well with them, enjoy our relations with them, want to deepen our relationships with them, and are not in competition. What they're really saying is that they don't want us to issue American accredited masters and doctorates, that's the core issue. They want to take away a - not a right, but something we've done for 25 years.
The reason students come from 120 countries to study in Budapest is that they get an American accredited masters and doctorate, and that's what this government wants to take away. If they succeed this looks to us like an infringement of academic freedom in the specific sense that whatever else the university should be free to do, it should be free to award the degrees that it can secure international accreditation for. So we are resisting that very publicly and very overtly.

Glyn Davis
So why is the Hungarian government so concerned about American degrees?
Michael Ignatieff
You'd have to ask them. I think what they want is an institution firmly under their control. If you have American accreditation you have a guarantee of your independence and freedom. They're basically saying, you can stay in Hungary provided you make yourself into a purely Hungarian institution under Hungarian rules and laws.
While we love being in Hungary, and have a deep respect for the best traditions of Hungarian academic life. I mean let me open a little parenthesis, remember what Hungary has contributed to the academic and intellectual life of the world, it's enormous.
Glyn Davis
Indeed
Michael Ignatieff
We simply don't trust what life would be like under this regime, because this regime has weakened the rule of law, weakened the free press. It has an absolute majority in parliament. The legislation that affects us, for example, was introduced on March 28 without any consultation, without any warning, without any of the kind of normal procedures that a democratic society would welcome. I mean if in Australia the government changes the rules relating to universities, they get the universities in and you talk it through and you go back and forward, and you, as it were, consult. None of that occurred.
They passed the legislation in a week. It was signed into law in, I think, in 13 days in total. So in that context where essentially a government has the capacity to use law any way it wants, we just feel if we don't have the guarantees of academic freedom created by these American degrees we simply won't be safe and secure in Budapest. That's why we're fighting it.
Glyn Davis
So the Hungarian government's been really keen to link CEU to George Soros, who of course provided original funding for the institution, and therefore did denigrate it. But you've been in conflict since 2015 when Hungary became the epicentre of the European refugee and migrant crisis. The Hungarian government of course erected a steel fence along its southern border while your university offered scholarships to Syrian citizens and open language classes. How much is this actually a fundamental argument about the role of a university in society?
Michael Ignatieff
Well, I think it is a fundamental debate about the role of a university in society. We do provide educational services to legally admitted refugees and migrants. We would never violate the laws of Hungary and offer education to people who are here illegally. But we educate about 50 refugees and migrants every semester, and we're very proud of that work.
It connects to the work that we've done over 25 years, for example, in educating Roma people who are among the most educationally deprived populations in Europe. We're a serious university with a serious research tradition. We're not a charitable enterprise, but we're proud of this outreach work. I think it bothers the government, because the government has an extremely strong anti-migrant and migration control policy.
This is the elected government of the country. They're free to pursue the policies they want. But we are also free, and must be free, to provide educational services to those who need it desperately. If you're in university life, as I've been most of my life, you want to see real hunger for learning, just look at a refugee studying in a classroom. These people are desperate to use education to get up and out and escape the camps in which they're confined. We think it's an absolutely key demonstration of what university should be for.
You also raised the issue of our founder Mr Soros. We're able to oppose this legislation because we're privately endowed. But I don't take orders from Mr Soros. I am accountable to a board of trustees. Mr Soros has respected our academic freedom a good deal better than the prime minister of Hungary, I can tell you.
Glyn Davis
He's certainly raised the stakes because earlier this year he denounced, and I quote, "the globalists and liberals, the powerbrokers sitting in their palaces, the swarm of media locusts and their owners who are getting involved in Hungary." So there's a strong anti-foreign feeling here. While in a recent opinion piece in The Guardian historian Timothy Garton Ash responded by saying, "we know the price of appeasement, that is why we must stand up to Viktor Orbán".

Michael, how do you reflect on the use of such language, weighted as it is with such deeper historical memories and in such a context how challenging does it make it to find a solution?
Michael Ignatieff
Well, the escalation of the language does make it more difficult. I haven't minced my words in opposition to what the government's doing. The risk always is that it's not just that you escalate the rhetoric, but they then perceive you to be engaged in a challenge to a duly elected government.
We're making no such challenge to a duly elected government. I'm trying not to play politics with this. My sole objective is to preserve this university in Budapest. If they leave me alone I'll definitely leave them alone.
But academic freedom is not best defended by lying down. If you don't stand up and fight for yourself you will be steamrolled. I think Australians understand that, and pretty well everybody who's heard this story understands it. That's why we have 660-and-counting universities around the world who have sent us letter of support, including some great ones from Australia. So thank you Australia for your support.
The rhetoric on the other side is, Mr Orbán's rhetoric is, anti-globalist, anti-liberal, anti-capitalist. He's raised the stakes and sees this battle over a little university as part of a much larger framework. Fine, he's an elected politician, he's entitled to frame it any way he wants. My problem is that I don't see why a university should be taken hostage by any political agenda, whatever. I've got no business quarrelling with his agenda, but I do have the right to quarrel when he takes my institution hostage to serve his political ends. That's what we're fighting.
Glyn Davis
You've relied heavily on Karl Popper's Open Society and Its Enemies. 'If we are not prepared to defend a tolerant society against the onslaught of the intolerant, then the tolerant will be destroyed and tolerance with them' wrote Karl Popper.
Clearly the ideals behind the Central European University resonate strongly with this.
I guess the question you're no doubt asking yourself - as we are in the rest of the world - is, given the rise of intolerance, is this a sign that universities have failed in some important and historic sense to change the conversation in the societies that we're part of?
Michael Ignatieff
Well, I don't think so. I mean a little footnote here, I always find it amusing when we talk about a society's conversations. Actually it's much rougher than that, it's argy-bargy, push-pull. It's a political struggle. It always has been, it always will be. A university's role I think is to try and provide the knowledge, the facts, the research, the science upon which public policy should be based. I think most of the time universities, and university professors and students, do their jobs. That is they say, what is the knowledge that we need to turn to in order to solve these disputes?
But I don't think we should be surprised or shocked or dismayed if we don't get listened to. I mean we're not in a conversation, we're in a vital argument about the future of, say, Australian society or Canadian society or Hungarian society. In arguments voices are bound to be raised. Knowledge is the last thing anybody pays any attention to when you're trying to win an argument. Some of these arguments look like fights in a bar room. I've been in politics and I don't have any pious illusions about how rough it gets.
But I do come out of my own experience of having been an academic who went into politics and came out, of an absolute passionate belief in the importance of what universities do, which is, if we do our jobs right we can be the still, calm voice that says, look, there are some facts in the matter here. Here are the facts as best we can find it out, and if you want to make rational choices in this societies, choices that are based on some evidence, universities can play a huge role, and we've played a recurrent role in the last 70 years or 80 years, despite the fact that our conversations are getting noisier and more aggressive and more ignorant and more Facebook driven.
It is still the case that knowledge is the crucial decider in making good public policy choice. We need to teach our students that there is such a thing as knowledge. It's not just one Tweet versus another. There are some facts, there are some things that are true and there are some things that are false. Standing for those principles seems to be more important than ever. If we give up on that then we really will have abandoned the societies we're supposed to serve.
Glyn Davis
The still calm voice is a wonderful way of putting the role. Of course theoretically under European law, Hungary should be respecting what you're doing. Article 13 of the Charter of Fundamental Rights would appear to give you a right to unfettered or unconstrained research and scientific work. But that's in challenge.
Also in challenge is now the movement of academics and students, looking at restrictions in the United States, restrictions in the UK, and increasingly restrictions in Australia as well.

Michael Ignatieff
Well, I think the issue of visa control and immigration control is now, I think, one of the most pressing potential threats to academic freedom right around the world.
Glyn Davis
Yep
Michael Ignatieff
In the United States institutions of higher learning - I was at Harvard - now have to struggle with visa restrictions on seven essentially Muslim countries. There are a lot of great Yemeni students who are I think, Sudanese students, who are just not going to be able to get into American higher education because of these visa controls. I don't know the situation in Australia, but Australia has made a fantastic success of its higher education system. You're drawing students from around the world. It's one of the best things that Australia has done.
When I was in Canadian politics we used to look enviously at how successfully Australia had globalised and internalised its education offering. It would be a great concern in Australia, in Canada, in the United States, but also in Hungary if governments begin to - for legitimate security reasons - begin to so clamp down on student visas that basically they shut down one of the great successes of a globalised world which is the global classroom. I mean I have students from 120 countries in my university. They come from literally pretty well everywhere.
The experience of being in a classroom where there's no 'we' in the classroom, where the 'we' has to be created by debate, argument, mutual encounter is just a priceless benefit that the globalisation of education has succeeded. Now let's be clear, let's be honest with ourselves, there are some very legitimate reasons of state why governments have to exercise appropriate visa control. But it would be terrible if under the pretext of security we begin to get essentially filters on who universities can accept. Filters that essentially become, as the charge is in the United States, a religious test. We start banning Muslims simple because we're Muslims, it's a direct threat to academic freedom.
If we start banning people from countries simply because they're on some watch list that will negatively impact the freedom of students to come and learn with us. Universities do have to stand up and say, on the one hand we understand that Australia needs to be protected from the terrorist threat; we get this. But please understand how wonderful it's been for Australia to have these foreign students. These foreign students are almost 99.9 per cent of the time not a security threat, they're an asset to the country. They become great ambassadors for Australia when they go home to their country.
It's what I say here in Hungary. We get 1500 students into Budapest every year. Every one of them loves Budapest and goes out of Hungary saying, what a fantastic country it is. I'm trying to convince the government, that's a good thing, not a bad thing. So don't shut us down for heaven's sake, right.
We have to get up there as academics and be proud of what we do, proud of the ways in which we provide a good advertisement for our country overseas. Stand up to government when it uses security grounds that then become a kind of throttle on the capacity of the universities to do their job.
Glyn Davis
So how confident are you about the survival of not just CEU, but of the European ideal around universities? For example, the election of Emmanuel Macron to the French presidency, does this provide some hope that the tide may turn?
Michael Ignatieff
Well, Emmanuel Macron as a candidate made a very clear statement in defence of academic freedom in Hungary, for which we were extremely grateful. I need a little more support from European member states. I'd like some phone calls to the prime minister's office saying, cut it out, knock it off, stop this nonsense.
But I am relatively optimistic that sanity will eventually prevail, because this is such a flagrant act of self-harm. I mean we've been part of Hungarian academic life for 25 years. Pushing us out will do the whole country's academic system harm. So we hope that the government will see reason.
Whether the European ideal will prevail against this constant flouting of European norms and European values is another question. But even there, the centre right parties that with whom the Hungarian government are aligned have stated very clearly that they disagree with the Hungarian government. So again I'm cautiously optimistic that, over time, the Hungarian government, faced with a choice basically between being in Europe or being out of Europe, will choose to be in Europe and therefore choose to conform to European values and norms.
Glyn Davis
So Michael, there's been speculation that the changes signed by the Hungarian president will be appealed in the Hungarian Constitutional Court. How do you see the next steps from here, and how confident are you that an independent judicial decision might be able to resolve this?
Michael Ignatieff
Well, I want to work on the assumption that this is a democratic society with constitutional norms and constitutional protections. I want to take the process very seriously. We've filed an amicus curiae brief with the constitutional court here. We've made an appeal to a thing called the Venice Commission, which is an international body which advises the court.
But we have to be honest with the fact that the court is appointed by the Hungarian government and so this is a very political context. I don't want to prejudge outcomes. We believe we have a very strong case that the law is discriminatory, and a violation of the Hungarian basic law.
I want to wait and see what the judges do. I hope this will create a channel towards a resolution. In a month we have not had any direct negotiations with the Hungarian government at all. Negotiations were promised, negotiations are announced, but no actual negotiations are occurring.
Until they actually occur I don't know whether I can predict a successful outcome.
But I do want to reiterate to all our Australian listeners how anxious we are just to get back to work and do what universities do, which is teach and learn and research.
Glyn Davis
You've been very clear that Budapest is your home. I'm aware that the Freie University of Berlin has reached out with the offer of a site for relocation. I guess are there circumstances in which you'd consider a move to another European country?
Michael Ignatieff
Well, if we can't give the degrees that we want, if we can't hire the people we want, if we're subjected to vexatious interference every step of the way, of course we'll have to leave. But I've said from the beginning, this really is our home. We have a pretty visceral attachment to Budapest.
To repeat something I said earlier but which I feel passionately about, there are few countries in Europe that have made a more incredible academic and intellectual contribution to European civilisation than Hungary. If you think about the mathematicians, the scientists, the chemists, the Nobel laureates, the writers, the artists, the photographers, it's just an astoundingly creative country. We've loved being part of it and playing our little role. So I just hope they won't be stupid.
Of course we've had offers of homes in other cities. I got a nice letter this morning from the mayor of Gdansk in Poland. This is one of the pleasures of being the president of CEU, every day you open up and somebody's offering you a nice new location in another city. But with great respect to Gdansk, and to the other places who have offered including Berlin, we really want to stay here and expand and grow and welcome hopefully Australian students, if you will allow this direct naked plug on your podcast.
Glyn Davis
You did have that character.
Michael Ignatieff
Yes, so we hope we'll be here in a year's time. I can't guarantee that we will, but that's our objective.
Glyn Davis
Finally Michael, Hannah Arendt observed that the raison d'être of politics is freedom. How hopeful are you of the independence of academic freedom at a time when it seems to be more and more under threat?
Michael Ignatieff
Well, I think Hannah Arendt is right, the very purpose of politics is freedom, and not just defending our freedom but creating the conditions of freedom for everybody and for those of us around us. But the lesson I've taken from this, what I regard as a sorry episode, is that you can't defend academic freedom unless you're prepared to stand up and fight. Draw clear red lines and stand up and defend yourself. I think sometimes universities are apologetic. University is under a tremendous pressure from state funders, from legislators, from the press - from all these kind of people.
We get slightly too apologetic about our role. We get slightly too humble about our role. We have many paymasters, and so often we let paymasters dictate what we do. Sometimes we let politicians dictate what we do. But there's a core of what we do that for which freedom is the absolute precondition. The core of what we do is the defence, protection, enhancement and enlargement of that little sphere we call knowledge. Unless a society has a secure knowledge basis upon which to make social choice, it really is flying blind. We're like the eyes and ears of a society when we do our job properly.
Sometimes we have to stand up and defend this role, and defend it against all-comers. That's what I've learned with this experience in Budapest.
Glyn Davis
It's been a huge pleasure speaking with my distinguished guest at a challenging time for him, his staff, and of course his students. Professor Michael Ignatieff, president and rector of the Central European University. Michael, thank you for taking the time to talk with us.
Glyn Davis
And best wishes on a resolution.
Michael Ignatieff
Thank you
The Policy Shop is produced by Eoin Hahessy, with audio engineering by Gavin Nebauer. Research is by Ruby Schwartz and Paul Gray. The Policy Shop is licensed under Creative Commons, copyright University of Melbourne, 2017.
The Central European University (CEU) in Budapest has become a symbolic battleground between liberal internationalism and a rising tide of populist nationalism.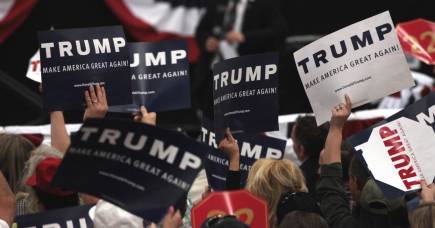 Its future is under threat after the Hungarian government, led by Prime Minister Viktor Orban, announced new higher education laws, which the University says are a "premeditated political attack on a free institution".
President and Rector of the Central European University, Professor Michael Ignatieff, joins Professor Glyn Davis, Vice-Chancellor of the University of Melbourne, on The Policy Shop podcast to examine the CEU's fight for survival.
The Policy Shop is a podcast where public policy subjects are examined by global and Australian experts.
Episode recorded: 10 May 2017

The Policy Shop producer: Eoin Hahessy
Audio engineer: Gavin Nebauer
Banner image: The Hungarian Parliament at night/Pixabay