Why can't we cure cancer?
Nearly 50,000 people will die from cancer in Australia this year. What does the future of treatment look like, and are funding and policy settings working for or against it?
Glyn Davis
G'day, I'm Glyn Davis and welcome to The Policy Shop, a place where we think about policy choices.
Male 1
The time has come, America, and the same kind of concentrated effort that split the atom and took man to the moon should be turned toward conquering this dreaded disease.
Female 1
Cancer is going to strike one in two men and one in three women. So we are not exactly winning the war on this disease.
Male 2
Cancer is a lens, probably I would argue one of the most important lenses, that allows us to investigate the structure of the acquisition of knowledge in the 20th and 21st centuries.
Man 3
Tonight I'm announcing a new national effort to get it done, and because he's gone to the mat for all for all of us on so many issues over the past 40 years I'm putting Joe in charge of Mission Control. For the loved ones we've all lost, for the families that we can still save, let's make America the country that cures cancer once and for all.
Glyn Davis
There are few people whose lives have not been touched by cancer. After heart disease, cancer is the second leading cause of death in the world. 8.8 million people lost their lives to cancer in 2015.
A generation ago one in three people in the developed world were diagnosed with cancer. In some countries that now approaches one in two. Low and middle income countries are also severely affected, with the majority of cancer cases now presenting themselves in these nations.
Here in Australia nearly 50,000 people will die from cancer this year, which is an average of 131 deaths a day. Why, despite the great strides in medical knowledge, does the world seem to continue to struggle to find a cure for cancer? What strides have we made and what policies do we need from here to fight a disease that one writer called 'the most relentless and insidious enemy'?
We have today two world leading cancer experts to help us answer these questions. Associate Professor Sherene Loi is head of the Translational Breast Cancer Genomics Laboratory at the Peter MacCallum Cancer Centre here in Melbourne.
We're also joined by Nobel Laureate, Dr Harold Varmos, currently the Lewis Thomas University professor at Weill Cornell Medical College who has formerly served as the director of the National Institute of Health and as the director of the National Cancer Institute in the United States.
Professor Varmos delivered the 2017 Graeme Clark Oration on Monday evening here at the University of Melbourne.
Let's start by building a picture of the disease for our listeners. Sherene, what is cancer?
Sherene Loi
So cancer is an abnormal growth of cells I guess is the most basic definition. That's how I think about it.
Glyn Davis
And why does it exist?
Sherene Loi
Well, I think cells have to divide and they're dividing all the time, every day, in multiple parts of your body and the division process is highly complicated. So eventually things sometimes go wrong and one hypothesises that the longer the cells need to divide, the more times they need to divide, the higher chance that something is going to go wrong and the cell can't repair itself and so that mistake amplifies and takes on a life of its own.
Glyn Davis
Harold, cell replication clearly at the centre of the question about cancer. What is the research telling us?
Harold Varmos
Well, let me just amplify a little bit on the definition because I think it's important to remember that it's not just cells growing too much but it's cells that are growing in a way that allows them eventually to invade into adjacent tissue and to spread to distant sites where they ultimately kill the host.
I'd like to think of cancer as a cell evolution process that mimics what happens in evolution more broadly and that, in fact, we will never rid ourselves of the threat of cancer because cells are driven by a genetic blueprint.
That blueprint is subject to change as a result of what we call mutations and mutations are in part a result of exposure to bad things, chemicals, radiation that damage DNA and also a result, as was just pointed out, of the natural tendency to make mistakes when you try to copy three billion pairs of chemicals that make up our DNA.
So it's inherent in the human condition and we have to think about it that way. The challenge that we come to then is which genes, what are those genes do, can we learn from the intense efforts to understand the genetic basis of cancer about new ways to prevent it and treat it?
Glyn Davis
So we know where we're starting. Now, Sherene, can you tell us about the medical effort to address this? If this is inherent in who we are as people what can medicine do and what are the limits, the theoretical or practical limits?
Sherene Loi
Certainly there's multiple ways we can address it. The causes, as Dr Varmos had already alluded to, and they can be multiple things from inherited causes through genetic inherited mutations, such as the BRCA mutation, particularly in breast cancer, that's we've seen with Angelina Jolie. There can be lifestyle choices, so obesity, for example, and they can be simply due to diet or damage, such as smoking, UV light et cetera. They're all well known causes of cancer.
So how can we prevent cancer is obviously one way that we can approach the cancer issue and whether that approach needs to be more paternal through government policy or increasing prices of cigarettes et cetera I guess is one way that we can take to approach cancer. Then there is obviously diagnosis and treatment as well.
Harold Varmos
Well, I would just like to make a couple of elaborations on this. There are things that we can do to prevent certain kinds of cancers. It's important to recognise at the outset that cancer is not one disease. It affects virtually every type of tissue or cell in the body and each cancer arising in every individual is different when you look at the genetic profile of that cancer.
There are some cancers that are caused by infection with viruses in particular, and one thing that's very important to put in place from a public health perspective is the use of the vaccines we have developed against human papilloma viruses and against the human Hepatitis B viruses that are true preventions because they prevent the infections that are associated with cancer.
I would emphasise that much of the work that you hear about in the press is about understanding the cancers that do arise and offer opportunities for many different kinds of treatment, and that treatment has to be based on a much more refined type of diagnostic procedure than we've had traditionally, and traditionally we've said, this person has lung cancer.
Now we say, this person has lung cancer with the following mutations and if you have certain mutations you may be much more likely to respond to so-called targeted drug therapies, which are less toxic than traditional therapies, or to new ways to manipulate the immune system and control cancers through an effort to modulate the way the immune systems responds to a cancer.
Sherene Loi
Yeah. I mean, I think certainly now cancer is more complicated than what it was 20 years ago. More sensitive technologies allow us better diagnostic precision and also to be able to understand the make-up of everyone's individual cancer, and we're discovering it's very, very complex.
But technology is allowing us to understand more and therefore be able to develop better diagnostic techniques, management and treatment. So we're definitely in an age going forward where I think there will be an acceleration in how we manage cancer, a paradigm change in how we manage and treat and diagnose cancer.
Harold Varmos
Well, indeed that's already happening.
Sherene Loi
That's true, yes.
Harold Varmos
On quite a large scale and at this point one of the things that I'm struggling with, and many people around the world are struggling with, is how we get better use of the kinds of genetic tests that can inform the use of new kinds of therapy, therapies that are very, very expensive but nevertheless can be incredibly useful and are more cost-effective if we use them only on those for whom the therapies are likely to have a benefit.
Sherene Loi
Yeah, and it's about education as well, isn't it?
Harold Varmos
Absolutely.
Sherene Loi
Because we have this expansion of technology and then education of how we're going to use it.
Harold Varmos
Education but also political action that results in reimbursement for some of these tests that will not be used until they are reimbursed.
Glyn Davis
So I would like to pursue the political angle of it. As this is The Policy Shop I would like to go back 46 years when the US president at the time, Richard Nixon, famously declared a war on cancer. Harold, you were the director of the primary agency in the United States responsible for biomedical and public health research, the National Institute of Health, and then you worked with President Obama on his war on cancer. Forty-six years is a long time to wait for an answer. What did we learn on that journey and why do politicians buy in?
Harold Varmos
Well, a couple of things. One is that I don't consider that so long. I mean, I know it's long from the perspective of somebody who has been diagnosed with a cancer to be told that it could take many years before we get to the point where we can treat that cancer effectively, and secondly I think it's important to remember that cancer is not one disease. It's many. I've said that before. I will repeat it. This is an incredibly difficult biological problem of trying to eliminate or reduce the growth of cells that have acquired new characteristics that are very difficult to counter.
The effect of these initiatives is important because it results in greater expenditure on cancer research, and there is no doubt that cancer research and research across the board on virtually all diseases and an understanding of the human condition can proceed more quickly with more money.
From a policy perspective I am a fierce opponent of creating these initiatives with a specific goal in mind because those goals are very difficult to achieve. But to say, as Joe Biden has said, for example, in his recent effort called the Cancer Moonshot, we want to do 10 years of work in five years and we can to do that if we have more resources because there are a lot of people out there who are well trained and willing to work hard on these problems, but we are limited by financial resources as well as by talent and good ideas. But those come more quickly in an environment that's well supported.
Glyn Davis
So has the Biden Moonshot made a difference?
Harold Varmos
I think it's difficult to say yet and it may be difficult to say later. I think when you look back on Nixon's so-called war on cancer, a nomenclature that I think is not necessarily the right one, nor do I think Moonshot is necessarily the right language either, but there's no doubt that you can see historically that the investment that was made in the National Cancer Institute after Nixon's declaration - he didn't say war on cancer. He said, I'm going to sign the National Cancer Act and change the authorities and the finances of this institute.
The result was that a lot of people, including me, moved into that field and worked with greater resources and made a lot of discoveries that were important not just for cancer research but it turned out long before we knew about AIDS much of the work that was being done was actually directed to understanding the class of viruses, the retroviruses in which...
Glyn Davis
That turned out to be a part.
Harold Varmos
To which HIV belongs, and we didn't know at the time. So I think these investments in fundamental research that are typified by Nixon's attack on cancer are useful.
From the Biden perspective, I think he has benefitted cancer research by bringing smart people in the room to solidify the directions we're taking by saying, here are what a bunch of smart people think are the most important things to do with cancer research. Most of them were already being pursued, but I think pursued now with a perhaps higher level of aggressiveness now that people have congressed to articulate what's important to do.
Glyn Davis
Sherene, you head the Translational Breast Cancer Genomics Laboratory at the stunning Peter MacCallum Cancer Centre just near the University of Melbourne. Can you tell us a bit about how a research scientist like you looks at the political side of this, how you lobby, how important policy settings are for you, or is this just about the science?
Sherene Loi
So for me it's really about the science at the moment and getting enough money and resources and good people in the lab to help pursue the ideas that I have. Of course, everyone needs funding because science now involves technology, it involves sequencing, it involves high input immunology technology techniques, it involves mouse work, and all that is very expensive in the current environment, and you need people to do it. So for me it's about the science, but obviously in the background you need to get the funding.
Breast cancer is quite fortunate because we have a lot of funding opportunities available both nationally and internationally. There's a very supportive and vocal advocates group and consumer raising groups, and because breast cancer affects almost - someone knows someone who has had a person affected or die from the disease, it's a very emotive topic for many people. So I'm fortunate in that way that there's a lot of funding support for the disease.
But saying that, it's about moving forward and trying to be competitive in an international space and my work specifically on immunology in breast cancer and trying to move forward therapeutics in that area, but that of course involves the rest of the world. So it's important for us in Australia, even though we are very far away, to be out there in the rest of the world and engaging with scientists in the US and in Europe and also being able to bring drugs that we think are going to be beneficial back to the Australian women.
I think the local landscape and the national government policy is actually quite helpful from that point of view because it allows small biotech to come in fairly easily and it allows - our trial infrastructure allows companies to easily set up their trials.
There's a lot of bureaucracy, administration and legal work that goes into conducting a clinical trial which allows us to evaluate new therapeutics and so we're lucky in Australia that we have the infrastructure that allows us to do that, relatively straight forward compared to places like the US and Europe.
Glyn Davis
That's very encouraging.
Harold Varmos
I think there is a point to be made though about the nature of initiatives to support research that appears to benefit one type of one disease, that much of what constitutes the greatest progress in medical science comes from a broader perspective. Let's not focus solely on one type of cancer or even one kind of disease, and certainly it's obviously important that we learn more about breast cancer specifically and that we learn to treat it more effectively and prevent it more effectively.
But I think that much of what has happened in cancer research generally has come from a commitment to funding medical research in general and learning the basic building blocks of how life works, learning about the general principles of how cancer arises without necessarily focusing on breast cancer.
I'm fond of pointing out that many of the advances that we've made in breast cancer result from discoveries made with other types of cancer, and the informed donors who put together initiatives of this kind will be funding research that is not necessarily recognisable by a layperson as being breast cancer research.
Sherene Loi
Absolutely, yeah.
Harold Varmos
I think informing people about the importance of how information is shared, how we learn from breast cancer about - for example, in my own work I was working on a breast cancer model in a mouse and we made a discovery which turned out to be incredibly important in colon cancer and various other cancers and much less important about breast cancer, and those examples need to be kept in mind.
Sherene Loi
Absolutely. I agree with that, and also I think the dialogue is important cross discipline and well and cross science; different scientists, different laboratories, and I think that dialogue is very important, which is the advantage of being in this precinct as well.
Glyn Davis
Harold, you've had some very critical things to say about the scientific process as it operates. You in 2014 co-authored a very influential article entitled Rescuing US Biomedical Research from its Systemic Flaws, in which you described a hyper competitive atmosphere in which scientific productivity is reduced, promising careers are threatened and results are not achieved.
Harold Varmos
I would only say that this was not a criticism of the scientific process. It's a criticism of the environment in which science is done today.
Glyn Davis
The organisation. Yes, the organisation of science.
Harold Varmos
Not even necessarily the organisation but the customs, the operative principles in which scientists work, especially as we have more and more scientists who are chasing less and less money and science, as you've heard from Sherene, has gotten much more expensive.
So we have a situation in which there - and I think we don't want to get into details here, but we have young people who are postponing their entry into an active independent scientific life because it's just difficult to get grants, it's difficult to get papers published, it's difficult to find jobs and we need to find some relief for a Malthusian problem created by population dynamics and funding practices that are in some ways inhibiting scientific progress.
Glyn Davis
How was the academy response to your article?
Harold Varmos
Well, I think everyone agreed that we've identified the major problems. They are not easily solved and I think there are a number of things that we can do. We can think about new kinds of grants that support people at younger ages and for different kinds of services, we can train people not just to become academic scientists but tell them as they enter a training program that there are a lot of options, a lot of ways to use a scientific career, be perfectly honest with them that their chances of being, as you are for example, an independent investigator at a prestigious academic institution, that's not going to happen to more than a minority of people who enter the field.
Once people begin to understand that and we create some exit ramps from training programs that lead to jobs where scientific knowledge is important in industry and journalism and teaching and the legal world then we have a more satisfactory situation.
I don't want to see people not enter training programs in science because I think the more scientific thinking we have in a society the more likely we are to have societies that are productive and acting in a rational way.
Glyn Davis
Sherene, in your work here and previously in Europe do you recognise this hyper competition that pervades so many areas of science and the consequences for cooperation in risk taking and career planning in a sense?
Sherene Loi
Oh yeah. I mean, I think it's endemic for every young scientist, and certainly I saw my male colleagues when I had my children, they were all five years ahead of me all of a sudden when I came back into science. So I think it's a product of the system though. As Dr Varmos has said, you have to apply for competitive grants, so you have to publish in high impact papers and you're always trying to publish in the highest level and that leads to issues on its own with people maybe taking shortcuts et cetera.
But this is the way the system is at the moment. I'm not sure how that can be easily addressed, apart from creating diversity in outcomes from jobs from PhD. I think that's important, and certainly there's lots of opportunities now in industry and other types of jobs. Yeah, I think it's a very difficult problem.
Glyn Davis
I would like now to turn to the politics of funding. Harold, I would be remiss not to ask you about the current US debate over Obamacare or the Affordable Health Act and withdrawal of subsidies that's going on around some of the treatments. You've alluded to this earlier on. How do we approach this as a society? What's a fair way of deciding who gets funded and how much public resource goes into supporting individual patients?
Harold Varmos
But I think we're - well, I used the word funding in a context that I don't fully understand. What we're talking about in my view is that health care is a right, not just something that you have to seek out for yourself, that one of the things society should provide to its citizens is the basic elements of modern health care, and once you agree with that notion of equity then certain things follow, that health care should be...
Glyn Davis
But they don't always seem to follow, which is [unclear]
Harold Varmos
They don't, no. But that's very different from funding investigators obviously.
Glyn Davis
Yes, yeah.
Harold Varmos
It's a matter of building a health care insurance system that is fair. In the US we're trapped by the elaborate insurance industry that we have, and I think other societies, certainly in Europe, have built an infrastructure that is primarily dependent on national health. Whereas the US, we haven't had that, except for the poor, the very poor in the form of Medicaid and for those over 62 or 63, depending on the states, in the form of Medicare. I think many of us believe that we can begin to extend the benefits of a Medicare-like program to people at younger and younger ages.
Obviously you can't do a sudden transformation of a program that spends between one and two trillion dollars a year overnight. It's got to be a gradual process. But I think if we adhere to the principles, that health care is a right and that it benefits society to have a healthy society and that we look to the success of Medicare as a program that does provide care for the elderly, we can rebuild our system.
Glyn Davis
Sherene, former Governor-General Dame Quentin Bryce has backed efforts to have a life extending breast cancer drug that costs about $5,000 a month listed on the Pharmaceutical Benefits Scheme. In a sense how much do scientists buy into this argument about how we should fund, structure, support individual patients and how much do you watch the translation of your research, your group's research into pharmaceutical responses?
Sherene Loi
So access to potentially a life prolonging or quality of life medication is a huge issue in Australia. So usually when a drug has gone through phase three testing and has shown to improve survival then the pharma company will seek approval in Australia to have the drug reimbursed and available for everyone. So that's the one strength of the Australian health care system.
The problem with that, of course, it has to go through numerous processes to get the government to approve to fund the medication.
I mean, obviously I'm very biased because I see these patients in my clinic. So of course I want them to access medication that I know and have seen work. But obviously we live in a public health care system, so someone else makes these decisions about what is reasonable for tax payers to fund.
I do think that sometimes pharma companies do get a bit greedy and I think that should also be taken into consideration in the negotiations, which is probably why they're so prolonged. But I think that given that almost every eligible patient in Australia will receive that medication that perhaps the price negotiation shouldn't be as prolonged as they normally are.
Glyn Davis
Harold, how important is big pharma in these debates?
Harold Varmos
Well, big pharma has a case to make for the prices it charges, and I don't think scientists are necessarily any better equipped than any other citizen in having opinions about this. I want advances in science to be reflected in the kinds of access to care people have but I think we need to entertain some honest debate about pricing.
Prices in the US are higher than prices in other countries. I don't think the US in general does a very good job in negotiating price reductions. There are proposals on the table to consider paying for drugs only if they work, and that is a reasonable thing to think about.
I think one thing to keep in mind is that some of the wastage, some of the excess payments that are made to pharmaceutical companies are made because physicians themselves are not doing the kinds of testing that are available now and will be even more available in the future to determine who is likely to respond, and I think that's a really important issue which has been documented as an effective way to approach the use of drugs. Trial and error doesn't make sense if you actually have a rational basis for using a drug.
Glyn Davis
Can we just touch on another area of development, which is gene sequencing and even gene therapy, and the sense that this might change the equation toward more personalised medicine, which goes to the question Harold just raised around the efficacy of drugs.
Sherene, how important is genome sequencing and its applications in the fight against cancer?
Sherene Loi
It's extremely important. I mean, we've seen a huge revolution with our ability to sequence and the sequencing gene and now to precision oncology, certainly in HER2 - in breast cancer the HER2 type of breast cancer, which expresses the HER2 gene and the development of drugs against that gene, has been completely life changing, life prolonging for many, many women and it's become - HER2-positive breast cancer is now a curable disease.
So this is a critical part of our evolution in treatment of cancer and how we implement that the quicker the better and the government really needs to be involved with that. Lately BRCA1 germline testing has been approved for reimbursement in Australia. So I think that's a huge step forward because now we have effective therapies against patients who carry those germline mutations. So I think this is all very critical in our progress against treatment of cancer patients.
Harold Varmos
I'll just say two quick things about that. Of course, I agree with the fundamentals of what was just said, but I do think that the government and insurers are not spending enough money on reimbursement for genetic testing, that we have a tremendous amount to learn from doing these tests and aggregating the information so that we can enter a process of continuous learning.
One thing that is happening in the US is that drugs are being approved at an earlier stage and we can learn a lot from following the consequences of using these drugs, which have been approved at an early stage, but following their response in the context of genetic testing. So I've made an argument, which is soon to appear in a popular science magazine, to have the government reimburse for genetic testing that is in excess of what you would absolutely need in order to gather more information that would inform decisions in the future.
You had raised a question about gene therapy. Gene therapy of course is quite separate from what we're talking about here, but it's important to know that gene therapy, which has been a contentious issue for now quite some time, is now an approved therapy in the US for certain kinds of cancer by using the introduction of genes into immune cells to direct those cells to attack cancer cells.
This is an effective therapy in a small number of patients and I think will be more widely used in the future, but it represents one of the first occasions in which the Food and Drug Administration has actually approved the use of gene therapy for modulation of patient cells.
Glyn Davis
Sherene, when you think about the future of medicine and the future of personalised medicine in addressing cancer, how does that roll out in your view?
Sherene Loi
So I think understanding the individual patient's cancer is going to be critical in the future, and that will involve, as we've already alluded to, gene sequencing of the tumour as well as sequencing of the patient's genetic make-up and understanding the immune environment of the tumour as well as that of the host.
So I think all together there will be four critical components in helping us understand how we treat the cancer and the patient and probably it's all going to be together in some fancy computerised algorithm that will bring together blood, tumour, sequencing data, immune data, pathology and churn out some algorithm, best drug, how long for et cetera.
Glyn Davis
Indeed maybe personalised drugs that are quite closely matched to the information?
Sherene Loi
Well, it could be. With the advent of CAR T cell therapy, which is what Dr Varmos was alluding to with gene modification of T cells, I mean, certainly the field is trying to head in that direction. So you can certainly imagine therapies with specific genes that are altered in the cancer being targeted in specific therapies, that certainly is in the future, and then enhancing the immune system by genetically engineering the T cells. So I think there will be lots of movement on there.
But I think there's also similar - loss of weight, maybe stopping smoking, there will be dietary changes, exercise, lifestyle. We forget that obesity is really critical in why we have increased rates of cancer these days and I think there will be those issues as well that we will have to tackle in the patient.
Glyn Davis
So it isn't just about medical intervention. It's also about what we do to ourselves?
Sherene Loi
Almost certainly.
Glyn Davis
Harold, as you think about US policy settings where would you like to see more attention? What changes would you like to see to make a difference to the work of you and so many others in addressing cancer?
Harold Varmos
I think we do in general have a strong working environment in the US. Certainly in the institutions I'm associated with we have resources for those who are receiving grants, we have good institutions to work in. So there are two things are that on my mind; one is ensuring that the senior investigators are going to be replaced by young investigators who have a chance to show their mettle and their ingenuity.
The other is to deal with the current administration, which seems either oblivious or antagonistic to science and is thinking about reductions in the budget of the national institutes of health and considering ways to cut back on the way in which government agencies support the academic institutions in which that works occurs.
If we don't deal with those two problems our ability to achieve the kinds of results that we all yearn for us going to be dramatically diminished.
Glyn Davis
Thanks to my guests for an intriguing discussion. Associate Professor Sherene Loi, head of the Translational Breast Cancer Genomics Laboratory at the Peter MacCallum Cancer Centre.
Sherene Loi
Thank you for having me.
Glyn Davis
And thank you to the Lewis Thomas University professor at Weill Cornell Medical College, Nobel Laureate, Dr Harold Varmos.
Harold Varmos
My pleasure.
Glyn Davis
And thank you for listening to The Policy Shop.
Voiceover
This episode is produced by Eoin Hahessy with audio engineering by Gavin Neighbour. Research on this episode was by Ruby Schwartz. The Policy Shop is licensed under Creative Commons.
Copyright University of Melbourne, 2017.
After heart disease, cancer is the second leading cause of death in the world - 8.8 million people lost their lives to cancer in 2015.
A generation ago, one in three people in the developed world were diagnosed with cancer; in some countries it is now approaching one in two. Low- and middle-income countries are also severely affected - with the majority of cancer cases now presenting themselves in these countries.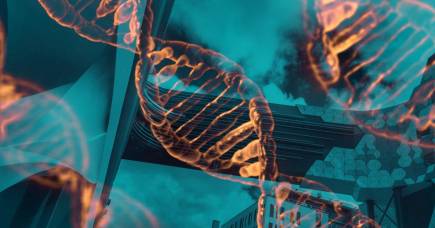 Why despite the great strides in medical knowledge, does the world continue to struggle in finding a cure for cancer? This episode of The Policy Shop addresses this question with two world leading experts.
Nobel Laureate, Dr Harold Varmus, currently the Lewis Thomas University Professor at Weill Cornell Medical College, who formally served as the Director of the National Institute of Health and as the Director of the National Cancer Institute in the United States and Associate Professor Sherene Loi, head of the Translational Breast Cancer Genomics Laboratory at the Peter MacCallum Cancer Centre in Melbourne join the host Professor Glyn Davis, Vice-Chancellor of the University of Melbourne.
Episode recorded: 1 November 2017
Producer and editor: Eoin Hahessy
Audio engineer: Gavin Nebauer
Banner image: Pixababy