Why nerd politics is here to stay
From the Occupy Movement to internet freedom legislation in Brazil, 'technopolitical nerds' are making their mark worldwide
Chris Hatzis
Eavesdrop on Experts, a podcast about stories of inspiration and insights. It's where expert types obsess, confess and profess. I'm Chris Hatzis, let's eavesdrop on experts changing the world - one lecture, one experiment, one interview at a time.
If you want to get something done, do you prioritise getting it done quickly, or taking your time to get every detail right? Think about your answer to that - would the same apply if you were, for example, an activist in a country where democracy is on the decline?
Dr John Postill is an expert who's given years of thought to this, particularly in the fields of digital activism and techno politics. John is a Senior Lecturer in Communication at RMIT University and Digital Anthropology Fellow at University College, London. John's new book is titled 'The Rise of Nerd Politics' and was the subject of a lecture and discussion recently at the University of Melbourne. Our reporter Steve Grimwade spoke to John about the pros and cons of digital and data-based activism.
Steve Grimwade
Dr John Postill, welcome to Eavesdrop on Experts.
John Postill
Thanks very much, it's great to be here.
Steve Grimwade
First off, we need to consider who we're talking about when we think about nerds and politics. You talk about techpol nerds and you also talk about pro-democracy nerds. What are the defining features of the nerds that you've been researching?
John Postill
The people I'm calling nerds, I'm using it as a shorthand for technopolitical nerds or techpol nerds. I've been studying those political actors, activists, digital lawyers, politicians, other types of people who are very keenly interested in the intersection between technology and politics. Hackers are a well-known example, or hacktivists, i.e. hackers who get into activism, but there are other types of political actors, say for example religious leaders who become interested in the internet and in issues to do with digital freedom, for example, censorship and so on, who become the sort of people I'm calling techpol nerds, or technopolitical nerds.
Steve Grimwade
Is it worthwhile crossing out hacker politics and working out how that's different from nerd politics? Is there a difference?
John Postill
Yeah. What I'm doing in the book is that I'm saying that there's some really good work that's been done on hacker politics, work by people like Chris Kelty or Gabriella Coleman, who have worked on geeks, hackers, Anonymous and so on.
The way I look at nerd politics, I see it as something broader than simply a focus on geeks and hackers. Geeks and hackers are certainly very important in that world but we also need to look at some people who wouldn't even know how to write a line of code or hack a computer to save their lives. People for example such as sociologists or artists or, as I mentioned earlier, religious leaders who become interested in issues to do with internet freedom, digital rights, then they very often end up hanging out with geeks and hackers. So, together I think we need to look at the interactions between geeks, hackers and others who operate within that world of nerd politics but they may not be computer expects.
Steve Grimwade
We wouldn't be working at a university if we didn't come up with an acronym. You've come up with the acronym, or maybe it existed previously, of CLAMPers.
John Postill
Yes. I wasn't looking for an acronym. Most of us in academia dislike acronyms quite intensely, for good reasons, but in this case, when I started looking at the main forms of knowledge or expertise that operate within the world of nerd politics, say for example within the work that Wikileaks does or the work that the Occupy movement did. When I looked at this comparatively in different contexts, different countries, there were five forms of expertise that came up that were quite recurrent in this world, namely computing, law, art, media and politics.
They didn't quite come out in that order initially but playing around with those letters Scrabble-like I realised that if you put them together it sounds like CLAMP, C-L-A-M-P, and then this brought me nicely to the comparison with hacker politics. I thought well, nerd politics, the phenomenon I'm calling nerd politics is probably best described as CLAMPer politics because these people bring those various forms of expertise to bear on the actions, the political work that they're doing.
To give you a quick example of this, when Edward Snowden famously released all that data from – those databases from the National Security Agency in the US, the famous 2013 Ed Snowden leaks, he teamed up with journalists from The Guardian. There was also a documentary filmmaker. There was legal expertise there, there was media expertise, so it was what I would call a CLAMPing action. There was that interdisciplinary expertise that came to bear on this particular action. It wasn't simply all about Edward Snowden's computer expertise.
Steve Grimwade
What's necessary for that ecology to be successful? Because I guess there's various dynamics at play between individuals in all those scenes; is there something that helps glue them together?
John Postill
Normally what happens is that some event, something that happened in the political realm or in the world of internet activism, something had an impact. It caused an outrage; it politicised people.
For example, in the Spanish case – I've done a lot of research in Barcelona looking at nerd politics in Barcelona and in Spain generally. What happened in Spain, to give you a quick example, was that these internet freedom activists, these digital rights activists were fighting against an internet bill that they saw as restricting the freedom of information, the ability to exchange digital content online. It was the so-called anti-piracy bill that they saw as being a form of censorship, as the state overreacting and penalising artists and ordinary citizens who wanted to freely share information online.
So, when the government in Spain – well, when the major political parties in early 2011 went ahead and signed this bill into law, this caused an outrage, an outrage within nerd politics circles, within internet freedom circles and it brought together a lot of people from different backgrounds, legal background, artistic background, et cetera, who then said well, if we want to defend the internet we're going to have to change the political system.
We need a really democratic system whereby we can move on from the corrupt politics that we have now, and that was the birth of the Indignados Movement, which then became – or was transplanted to the US and became the Occupy movement.
Steve Grimwade
I love it. I think you talk of four phases of development in those actions and it's from digital rights or a pinprick of pain in a digital sphere which leads to a social protest space, which then moved on to the Indignados movement which then lent itself or developed into a formal political party.
John Postill
Yes. There are two things going on here. On the one hand you have this linear narrative whereby back in the '80s and '90s the people I'm calling nerds, these technopolitical nerds were busy in two spaces of nerd politics, namely digital rights and data activism, i.e. freeing data for civic purposes. That was back in the '80s and '90s.
More recently, what's happened in many countries, starting with Iceland, Tunisia, Spain and then in other countries, is that the growing numbers of nerds who realised – began to realise that the political system needed to be hacked, i.e. improved, that there had to be an overhaul of so-called democracy that a new form of democracy was needed for the 21st century, so they moved to the social protest space.
From there, in countries like Spain, Taiwan, Iceland, some of those nerds who had experienced the social protest movements then thought well, now it's time to enter the institutions. Now we need to form new political parties, nerdy political parties such as the Pirate Party or its equivalent in Spain, Partido X, or we need to find other ways of entering the institutions, the formal – the field of formal politics.
Steve Grimwade
It's interesting because there's this play between the old institutions and the new modes. What's important in either sphere, in old and new?
John Postill
From a nerd perspective we need to move on to a new era of politics, a participatory form of democracy, more distributed form of democracy.
But there's a problem there because you're always going to have a tension, certainly in democratic systems and representative democracies, between that and the elected parliament, electoral politics, representative politics. So, I think what we need to see more of is what I like to call, if you'll excuse the pun, strategic partnerdships [sic]; actions, initiatives that bring together nerds and non-nerds. Good old-fashioned politicians who were elected through a traditional political party, if you like, and perhaps nerds who are coming to politics via a different route. We need more of those and we need both nerds and non-nerds to work together.
Steve Grimwade
Is this actually just old-fashioned political activism plus digital activists? If we went back in time and went to the '60s, '70s, '80s – pre, '20s, '30s, '40s, '50s – you would have had lawyers helping out, you would have had social theorists, you would have had ground troops. You would have had all these people but now you've just got new media.
John Postill
Yes. In that sense, you could say there's nothing new under the sun in the sense that yes, you will always need different forms of expertise.
What's different is not only the technology but also ideas that are coming from the world of free software, the free culture movement. Ideas to do, for example, with copyleft as opposed to copyright. These are quite new. This is coming from the free software movement, notions to do with the right to share your content, to liberate your content, as an artist, for example, to make something, produce something and the ability to free it with a licence in which anyone can have free access to copy and share that content, as long as you acknowledge through various forms of licensing where it's coming from.
Wikipedia is the best example. Wikipedia is one of the top five websites competing with major platforms like Google or Facebook and it's an example, it's a really good example of this free software/free culture ideology.
Steve Grimwade
Isn't that where this all began for you? Didn't you go to Barcelona in the first instance to study that and then all of a sudden it morphed into something else due to the times they were a-changing?
John Postill
In my case it was serendipity because initially I was invited to Barcelona to study social media and activism, in a broad sense. Once I got to Barcelona in 2010, I had three options. I could either study nationalism, animal rights or digital rights. I had three forms of civil rights that were quite active at the time.
Steve Grimwade
You had completed your PhD at this point; were you just doing more research?
John Postill
Yes. This was my – oh, that would have been – I suppose it was my second or third postdoc if you can call it that, if at this point we can still keep calling them postdoctoral – yeah, my PhD was in 1990. I completed in '99/2000. This was 10 years after having completed my PhD, but it felt like another PhD. It was great fun.
So I decided to study digital rights. I'd done nationalism before and the animal rights scene was dying down a bit at the time, and I thought well, this digital rights business, I don't really understand it but it seems to be emerging, it seems very dynamic.
What happened is that once I'd settled down to study this particular small scene, after a few months studying the scene I thought I had it. I thought I had my topic lined up. But then, as I explained earlier, these same nerds or free culture activists decided they would now switch from, if you like, internet politics to politics writ large, to the general politics of the country, how do we change the system so that we can really protect the internet.
Steve Grimwade
It's interesting. I think we'll get to speak about your experience of other countries soon, but you wrote somewhere that you were in Spain during a period when they were reconceptualising the practice of citizenship at a time of rapid technological change.
Do you need to be free of those past political structures to achieve change? It's interesting because every culture is different, every society, and it seemed like – this is post-Franco so things were changing dramatically.
John Postill
Yes. What happened, there was a very funny moment in Spanish politics around about 2010, 2011. It was a bit like The Truman Show. I don't know if you've seen the film The Truman Show – when suddenly Truman realises that he's living – he suspects there's something going on, he's been brought up in this giant TV studio, but he's suspecting that something is not right.
One of the activists in Spain described the Indignados movement as a bit like The Truman Show; suddenly we woke up and we realised oh, this is not a real democracy. These political elites have this revolving door systems with the financial interests and the media, the mainstream media, and this is not real democracy, we need real democracy.
So, in that sense what's happened in Spain, quite dramatically, more so than in the US with its Occupy movement, more so than in most other countries, what's quite fascinating about the Spanish case is that it's become a massive laboratory of new forms of understanding politics.
They've taken the experience from the squares to the institution or to formal politics. To give you a quick example, local government now in Spain is run by Indignados. The major local governments of municipalities of Madrid, Barcelona, Bilbao, the major cities and smaller cities in Spain are now in the hands of new political parties or platforms that came out of the protest movement.
Steve Grimwade
The protest movement is what is called Indignados, that's not a political party name?
John Postill
The Indignados is a very diverse protest movement based on occupying for the squares for about a month and after that it continued to evolve. There's a big debate among the Indignados about where to go next. Some of them stuck to the original idea that they'd never do representative politics, what was needed was a completely different system.
Whereas others said well, before we can change the system we need to get in there through the electoral route, we need to win elections, and that's how a political party – the political party Podemos at the national level, but smaller parties and platforms at the local level, started contesting elections and have done really well, remarkably well.
Steve Grimwade
Your publisher wanted less theory and more stories. I was interested in how that changes things for you as an academic. Surely as an anthropologist your work is human-centric and stories are at the centre of humanity.
John Postill
Exactly. I suppose my mistake with hindsight was to think – when I submitted my first book proposal to Pluto, looking at it now it was too theory-heavy. It was driven by my desire to develop field theory, what's known as field theory. So, I thought I would put the materials I had gathered to the service of developing this theory and the response was yeah, that's all very well but could we have more stories, could we perhaps have it the other way around. You could still have your theoretical dimension but we'd like to have more stories, and that's what I did.
I'm really glad they said that because that allowed me to draw from quite a rich set of materials, both from the places where I'd done field work, namely Spain and Indonesia – I also did quite a lot of field work in Indonesia. But I could also use secondary materials, work that had been done by other people, PhD theses and published books and so on, to bring out other case studies and compare them with the ones that I'd done firsthand.
Steve Grimwade
If you had to find a narrative that was emblematic of the way these nerds are changing the world, what would you choose? Would it begin with the line 'it was a cold night in the Puerto Del Sol as cardboard covered the cobbled streets'?
John Postill
That could be one way to start it. That was a turning point, and in fact some of those pioneers, some of those first people, the famous first 40 people to occupy the main square of Madrid, the Puerto Del Sol square, quite a few of them were actually nerds who came from a hacker/hacktivist background, or more generally nerdy background, who saw this as an opportunity to start afresh, to try something else, inspired by the Arab Spring, by the occupation of Tahrir Square in Cairo in Egypt.
Steve Grimwade
What I love particularly about this, and I'm getting this in a number of conversations in a number of different spheres, is that while your book might be tracking technology nerds as transnational actors, however it seems like your long-term research is showing that while these are very cosmopolitan people, their impact in activity is incredibly local.
John Postill
Exactly. I use a term that I borrow from Tarrow, which is rooted cosmopolitans. They are - most of these people follow international events, they are well travelled, they speak several languages, many of them, but they still – because they're so pragmatic, most of them, they realise that the best chance of making a difference, of implementing, achieving concrete changes, is through acting locally or domestically within the national system, particularly in those cases in which they're looking at reforming or revolutionising a political system.
In some cases, they'll say well, we'll start with local government and then we'll move up to regional and national government levels. In other cases, they go straight for the national, which doesn't mean there's no transnationalism, there is, there is a lot of transnational borrowing and in some cases, some of the major actions were transnational. There was actually a moment, at the end of 2010, throughout 2011, that was a very international transnational moment. Then after that, from 2012 onwards, it became more domestic. People became more concerned with domestic political struggles.
Steve Grimwade
You've mentioned before how the Indignados movement was a precursor to the Occupy movement. Maybe you'd like to speak about how they're different and how different nations approach these concerns in their own way.
John Postill
Yeah, that's a big – it's an important and complex question. One major difference is that the Indignados as I just mentioned moved on from the square phase of the movement to being more pragmatic about concrete initiatives that would get them into government and achieving those successes, both at local government and national level.
In the US it went quite well in the sense that Bernie Sanders, a lot of that Occupy momentum was channelled through Bernie Sanders, but of course as we know, Bernie Sanders lost to Hillary Clinton, who in turn, you may recall, lost to Donald Trump.
So, that was one big difference, that the Spanish – well, for a start perhaps the Spanish ecosystem was larger, there were more people comparatively in terms of the national population. It was a very big thing in Spain. Partly I guess it may have to do with the fact that Spain had a very high unemployment rate, particularly among young people. It was over 40% of young people being unemployed and others being sub-employed or in precarious employment. That was another factor as well. People with lots of different skills but with time on their hands and desperate enough to say well, this is not working, these austerity politics are not working, we've got to do more. It was partly to do with the sheer scale of the operation in Spain, but also economic factors.
Steve Grimwade
Speaking about field theory, you've written that the larger the number of issues at stake, the greater the risk of field fragmentation and dispersal. Could this idea explain the criticism of the Occupy movement more generally, that it was without sufficient focus? Is that fair or relevant?
John Postill
I think that's a fair criticism. It was similar for the Indignados movement in Spain. What happened, for some reason – I haven't done the comparative study but I can tentatively say at this point that perhaps what happened in the Spanish case is that after the square occupation phase the Spanish somehow managed to be more pragmatic in their initiative.
There were three or four initiatives. For example, there's one known as PAH, I'll say it in Spanish [spoken in Spanish] – try and translate that. It was a platform, it was a large group of people fighting for the rights of people who had been evicted from their homes for not being able to keep up with their mortgage payments, affected by the bust of the property sector.
People essentially being left out in the street because they couldn't keep up with mortgages that had been offered to them under quite dubious conditions in many cases. There was this property bubble fostered by the banks.
That platform was very effective at preventing – not only at preventing physically the police from evicting people, that was one effective part of the strategy, but they were very good as well at demonstrating. They had a very strong public relations, they were media savvy, that dimension was strong as well. They were very good at showing that this was not just a matter of people who had been reckless in borrowing too much money, that this was a systemic – it was a scam, essentially, that had affected a lot of people, and making it – turning public opinion towards this problem and saying 'well, the government and society should do something about this, this is not acceptable'.
That's one example of a number of – five, six very effective, pragmatic initiatives that were not ideologically driven. They were more to do with showing the injustices at work in the political economy.
Steve Grimwade
You've alluded to this before and spoken about this too, about how every sub-world in nerd politics has a central democratic ideal. I'm wondering what are the differences and the similarities between these ideologies?
John Postill
This was a very exciting finding, at least for me. Towards the end of writing the book, I realised that the world of nerd politics, what I call the social world of nerd politics with its four sub-worlds or four corners of this world, namely social protest, digital rights, data activism and formal politics, each of these corners of the world and their politics had its own democratic ideal. I didn't expect this to be the case.
For example, the sub-world or the social space of digital rights is all about liberal democracy, the notion that digital rights are human rights. Whereas the sub-world of data activism subscribes to the ideal of a monetary democracy. This is a term coined by the political theorist Keen, who talks about a monetary democracy as a system in which citizens have the ability to track or keep an eye on what the powerful are doing through various forms of transparency – and for nerds specifically, through open data – through making governments and corporations be more transparent about their own practices, about how they collect data and so on.
Then the world of social protest has what I call the assembly democracy ideal, an ideal of democracy that goes back to the ancient Greeks, of the agora, of being physically co-present in an occupied space. Now, that ideal was exciting initially. It was a very powerful moment when the squares were initially occupied but over time the more sceptical or critical nerds began to question whether that could scale up, as they would say. How do we scale up from these small square assemblies to a mass society?
That's when they made the decision to – some of them made the decision to go for formal politics, which is a space that has its own ideal, namely participatory democracy. How do we use digital media and other various forms of engagement to make people, ordinary citizens, part of – not only of discussing issues but also deliberating and decision-making.
Steve Grimwade
That's great. When you've got that central polarity or that thing dividing the compass and you've got your cardinal points, you can then begin to place your cultures amongst those various points. It's interesting, you can think about Indonesia and there's no radical left-wing history left after the '60s really, but they've got a really high participatory rate in open data. I think you tell the story about an election in the 2000s.
John Postill
2014, the Kawal Pemilu story. Yeah, I can tell you that story briefly. That was when there was – if you remember a few years ago, in 2014 there was a very heavily contested Presidential election in Indonesia. It was neck and neck, it was – the authoritarian candidate, Prabowo, who was part of the old Suharto regime who came from that background, against the first ever non-elite candidate, grassroots candidate Joko Widodo, known as Jokowi, who was, if you like, the candidate representing reform, democratic reform.
What happened is that a number of – a group of nerds, of technology nerds, all of them living overseas, all four of them Indonesian, they became increasingly concerned about the possibility that the vote count may be rigged, so they thought how can we use our technical skills to be able to monitor the vote count and make sure that there are no so-called irregularities.
They soon realised that they needed manpower. They couldn't – the four of them, however smart and IT-skilled that they were, they needed to do something that nerds are very good at, which is to rally a crowd around them. So, they recruited 700 volunteers through social media, through their own personal contacts, but they had to make sure they weren't infiltrated by people wanting to derail this whole process of counting the vote and they actually managed for several weeks to carry out this mass labour of counting the vote, using sophisticated technology as well.
The important point to remember here as the Indonesian scholar Merlyna Lim has emphasised, is that it wasn't just because of these nerds, it was also because the Indonesian government, there had been a campaign for over 10 years to get the Indonesian government to go towards open government, to open up and make publicly available, in this case, electoral data.
It was thanks to that combination of a long-term process of going towards more open forms of government, and then the very agile, short-term action of these nerds, that we had – the success story in this case has a happy ending because they demonstrated that the election was actually clean. They came up with the same results as the electoral commission, practically the same count, and even the opposition, even the losers, the Prabowo camp, Jokowi won, the more pro-democracy candidate, or reformist candidate I should say, won the election, and they reluctantly admitted to the other party that it had been a clean election eventually.
Steve Grimwade
So there's a place for the slow-burn activist alongside the agile activist together, they work very well together.
John Postill
Exactly. We need non-nerds to join in as well, to work with nerds.
Steve Grimwade
I need to understand that story a little more. Are they monitoring the electoral process live or are they doing a post-event analysis of the votes? How does the comparison help? If the data already has been fudged before it's hit the mainframe, is it too late to monitor debauchery?
John Postill
The way the – this initiative is called Kawal Pemilu, election guardians. The way it happened is that after the vote had closed, there were rumours. There was a lot of concern about competing claims. Both camps were saying that there had been irregularities. The activists didn't go back to that period. What they then – the best they could do was look at how those votes were counted. We don't know to what extent irregularities happened before the actual vote but what we do know is that the count itself was clean.
Steve Grimwade
This is an unfair question, a hard one. How does your work help us – does it show how movements are successful? Does it create a model for future activism?
John Postill
Well, I can't really claim there is a model. The book maps out these four spaces of nerd politics. I hope it will help in having an understanding of this world that was there in plain sight that hadn't been conceptualised until now, so I'm hoping that one positive thing, that it will help as some kind of navigational tool or map for people to locate their own activism, or if they're not activists, to understand better what's happening and how they can be part of that.
Say for example someone is concerned about privacy or other digital rights, online freedom of expression and so on in different countries, they'll be able to find examples in the book of initiatives that in some cases are highly creative, there are successes and failures. It's not all a success story; I also cover some of the failures. It will help, precisely through the storytelling we mentioned earlier. It will give people some examples of things to try out.
Steve Grimwade
You recently spoke at the University of Melbourne but you didn't focus on the larger actors such as Wikileaks and Anonymous nor Edward Snowden, Julian Assange or Chelsea Manning. What place to actors like that have on political change?
John Postill
They have an ambiguous position within my book in that they're certainly very important, but there's been so much media attention paid to these actors that I felt that part of my job was to draw attention to less famous activists, but they certainly play a very important part both in the world of nerd politics and in the book.
To give you an example from Edward Snowden, one of the examples I discuss is from the secondary reading on Brazil, some of the secondary research that I've done on Brazil. There's a fantastic PhD thesis by a guy called Dan O'Malley, who's worked on internet freedom activism in Brazil. What happened in Brazil is quite a fascinating story.
The then President of Brazil, Dilma Rousseff, was dragging her feet in the field of digital rights. There had been a very active campaign to legislate in favour of internet freedom, some very creative activists had come up with this idea of an internet bill of rights, which would have been ground-breaking internationally. That was going quite well until Dilma succeeded Lula as President of Brazil and the campaign wasn't going very well until the Snowden revelations of NSA mass surveillance around the world showed that the US government had been monitoring Dilma's own mobile phone communications.
When that happened, overnight she reawakened her old guerrilla self and became an evangelist for digital rights. She said okay, we've got to go back to this internet bill of rights, this is not acceptable, the US is supposed to be a friendly country, we need to defend privacy. Suddenly, overnight she became a digital rights nerd or part-time nerd so to speak, and she transformed that anger into political will.
Eventually the bill got passed, it was legislated, it was signed into law and there was a big event to celebrate it where even the inventor of the World Wide Web, Sir Tim Berners-Lee, he was there, and it was celebrated as a global breakthrough. Through that roundabout way we see different actions, something that may happen in this corner of the nerd politics world may end up having an effect on this other corner, both geographically and in terms of topics as well.
Steve Grimwade
Damn you, World Wide Web, you're just connecting us all. During your time travelling, researching, interviewing, writing, what's been the most surprising thing?
John Postill
I was very surprised when the activist I was working with in Barcelona came up with the idea of a data theatre. They had asked the general public to leak data on one of the main banks in Spain, Bankia, that had collapsed after the 2008 crisis and had been bailed out, at huge cost to EU and Spanish taxpayers because it was 'too big to fail', as the phrase goes.
Because of that theatrical expertise and various other forms of CLAMPing expertise, they thought well, why don't we put the message out there that ordinary citizens can actually take on the system and they can put these crooks, these banksters in jail, which is what these activists did, the Xnet activists.
So, what they did is that they used the leaked emails as the dialogue in the play. They wrote a play based on the verbatim rendition of those emails. They made these bankers, the actors who were playing the bankers were having this conversation on stage which was word by word lifted from their emails. It was great fun to watch, to follow and people came out of the play saying wow, I had no idea this was going on and we've got to do something about the so-called one per cent. I thought that was a remarkable example of creativity, a very interesting form of data activism.
Steve Grimwade
Look, I do like the way you snuck in the term 'banksters'. Just quietly, just threw it in there like no-one would notice. I noticed.
John Postill
Let's just assume that's the right… yeah, let's call them that. Yeah.
Steve Grimwade
Finally, next time I participate in a pro-democracy movement, next time I'm marching, picketing, protesting, or occupying, what do you want me to think about?
John Postill
I would want you to think about the fact that there are two forms of political action. One of them is sustainable political action, something that will take time to develop and that will need to be institutionalised and supported over time, but there are also short-term unsustainable actions that are equally valid. We have this bias toward sustainability. It's a word – no one has a bad word to say about this word, everything should be sustainable, but certain actions can't be sustainable.
Sometimes we need to act quickly, get something done. The timescale will depend. I would say both are equally valid.
Steve Grimwade
John Postill, thank you so much for joining us today.
John Postill
Thank you. That was great. Thanks for the invitation.
Christ Hatzis
Thanks to Dr John Postill, Senior Lecturer in Communication at RMIT University. And thanks to our reporter Steve Grimwade.
Eavesdrop on Experts - stories of inspiration and insights - was made possible by the University of Melbourne. This episode was recorded on September 4, 2018. You'll find a full transcript on the Pursuit website.
Audio engineering by me, Chris Hatzis. Co-production - Dr Andi Horvath and Silvi Vann-Wall.
Eavesdrop on Experts is licensed under Creative Commons, Copyright 2018, the University of Melbourne.
If you enjoyed this podcast, drop us a review on iTunes, and check out the rest of the Eavesdrop episodes in our archive.
I'm Chris Hatzis, producer and editor. Join us again next time for another Eavesdrop on Experts.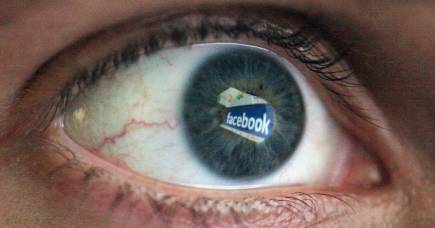 Politics in the digital age is increasingly shaped by tech-savvy activists; the Edward Snowdens and Julian Assanges of the world.
But it's when these 'nerds' join with others, that true change happens - like Spain's Indignados movement becoming a force in the country's mainstream political system.
Dr John Postill discusses his new book The Rise of Nerd Politics in this new episode of Eavesdrop on Experts.
Episode recorded: September 4, 2018.
Interviewer: Steve Grimwade.
Producer and editor: Chris Hatzis.
Co-production: Dr Andi Horvath and Silvi Vann-Wall.
Banner image: Getty Images
Subscribe to Eavesdrop on Experts through iTunes, SoundCloud or RSS.