Words and war: The role of the linguist in conflict resolution
Opportunities for open dialogue are the key to healing societies
CHRIS HATZIS
Eavesdrop on Experts, a podcast about stories of inspiration and insights. It's where expert types obsess, confess and profess. I'm Chris Hatzis. Lets eavesdrop on experts changing the world - one lecture, one experiment, one interview at a time.
SFX (women speaking languages)
There's a beauty in foreign languages we often tend to forget. For so much of human history, conflict has resulted in the extermination of languages and dialects, preventing the transmission of culture to future generations.
An expert in the importance of language in conflict resolution is Professor Joseph Lo Bianco, Chair in Language and Literacy Education, Melbourne Graduate School of Education at the University of Melbourne. Joseph, above all else, urges meaningful engagement and open dialogue as mechanisms for change, in Australia and around the world.
He chats to our reporter Steve Grimwade.
STEVE GRIMWADE
Here you are, a man of letters - almost literally - who works with languages, education, and policy to help build peace. When you're first introduced to someone at a party, how do you explain what you do?
JOSEPH LO BIANCO
Well, actually, one of the things that people who are working in languages have to avoid with taxi drivers and at parties is actually saying a lot about what they do, because the first thing that a taxi driver asks you when you say that you are a linguist is, how many languages you speak, because people make that connection between multiple languages and language study. Of course, most linguists do speak several languages, or probably many, that's not particularly what they do. We mostly study language, or study about language. They don't necessarily have to know the insides of all the languages that you research. You don't have to be able to speak them fluently to be able to study them.
STEVE GRIMWADE
What do you have to know?
JOSEPH LO BIANCO
You have to know how languages work in general, the universal characteristics of languages, what connects them, what separates them, and how they are present in society. My main area of interest is not grammar or linguistics strictly, but sociolinguistics. That is, multiple languages in a society, and the relationships between the speakers of those languages, especially when there's conflict, and conflict around diversity in multi-ethnic states.
STEVE GRIMWADE
I've always been aware of how language positions people, and the opportunities it brings or denies. I guess you were a young man with a - from a migrant family when you grew up in rural Australia. Can you tell me about how that positioned you, and the use of language both within your house and outside of it?
JOSEPH LO BIANCO
Well, Australia in the 1950s and 60s was a completely different place, unrecognisable to anyone who would visit the country today, not just simply because it's a much more populated and densely populated place than it was, but because its attitudes are so completely transformed from what they were then. The Australia of the 50s and 60s was a much more closed-minded and closed society culturally, and public use of languages other than English was very heavily discouraged, and there was a lot of, I think, prejudice and resentment against minority populations.
I think it's a great credit to the country that it managed to absorb the large arrivals after the war, the second world war, and the dramatic changes that happened during the 1970s when a lot of these demographic changes were absorbed into citizenship. This is what Australia offered. But for people growing up at that time, that's not what they personally remember. They remember schools that were pretty hostile and closed, and many teachers who were quite prejudiced, which is not typically the case today.
STEVE GRIMWADE
Maybe this is outside of your area, but does prejudice shift? Have we accepted Greek, and Italian, and Chinese heritage, because of the length of time those cultures have been in Australia, and then we shift with every new wave of migrants?
JOSEPH LO BIANCO
I think there's some truth in that, but I don't think it's completely true, in the sense that I think some level of acceptance predisposes the society to a wider acceptance afterwards. So, if you learn to accept some kinds of things, the precedent of acceptance works more generally. This isn't automatic, but it means that people who want to change the society have got some experience to draw on, and to argue with.
Every development in society is hard-fought. I mean, I think people who think that societies that are progressive and developed and more enlightened are that way because of something inherent in the population are really very naïve. I think what really happens is, people struggle for change, and demand that it happens, and make it happen. That's the only way that change happens almost anywhere.
STEVE GRIMWADE
Maybe we can talk about dominance and privilege. I'm a white, middle-aged, middle-class, heterosexual man living in Australia. I'm one of the most privileged beasts on this planet. How do those with privilege better understand that the dominant culture can suffocate all others?
JOSEPH LO BIANCO
I think that all change is premised on discourse, and it worries me when people want to - because they're advancing a cause, and it might be, even, a cause that you agree with - want to restrict people who don't agree with that cause from expressing their views. I've worked in societies where discourse is restricted, often for good reasons, because you want to protect people. But actually, we have to be very wary about the effects of doing this, because the only mechanism that there is for changing anyone's views about things, or for opening up inclusion of excluded groups, is through debate, persuasion, argument, and it should never be closed for that reason precisely.
The mechanism for change is debate, or dialogue, or discourse. That is - I'm a linguist. I'm interested in language and society. The thing that interests me most these days is the proactive role of rhetoric, not understood in the way people normally understand rhetoric today, as just propaganda or bad talk. Rhetoric is just basically any organised way to try to persuade people of things, and our societies, which are democratic societies, have institutionalised rhetoric in parliaments, in policy-making procedures, and as societies get more complicated, we see this through climate change, and through demands for social equality for various excluded groups.
I think the old ways of doing these things are inadequate, and we've got to explore new ways of public discussion, and I think that that's something that no one is giving sufficient attention to in Australia. We need to think about more deliberative processes of change, debate, inclusion.
So, when you talk about privileged and less-privileged groups, this is one dimension of it, but then there are technical questions with it, such as the massive gap between the scientific knowledge of what's happening to the globe, and public acceptance of this. That's another example. There are many like this.
So, all of these depend on the ability to have free exchange of ideas.
STEVE GRIMWADE
And potentially either a shared language, or a respect of different languages, or an acceptance of those. I mean, for instance - and we're going to get to your work more fully, but - as much of your work takes place at an international level - but how important are the Indigenous language projects, both here in Australia and elsewhere, to both Indigenous and non-Indigenous communities?
JOSEPH LO BIANCO
Well, it would be actually almost impossible to overestimate this. The importance is enormous, because we know, for example, that in many countries in the world, but also in Australia, Indigenous communities tend to be marginalised and disadvantaged on almost every imaginable measure that you could find, relatively alienated from the society, lacking in participation and, whether the measures are in relation to health, or educational achievement, seriously disadvantaged.
When we look at the communities that are least like that, or that are relatively successful, we find that there is an ability for internal conversations, cultural continuity, integrity of connection with the past, and these tend to be the societies where the traditional language is still used, where families talk to each other at home.
Imagine the extreme situation - well, it's not that extreme, actually, but it also happens in many immigrant families - in which children learn the dominant language much more quickly than their parents, develop more - what I'm going to call discursive power. More power in discussion. More ability to talk about things that count outside the family, around the family table, or just generally, in whatever place, with their parents, develop this superior power over their parents.
The erosion that this produces in the ability of older people to guide the young people, to discipline them when that needs to happen, to solve problems or help them solve problems, to even identify when there have been problems - so, no social group that's unable to communicate internally is risk free, and of course, the - what we're really talking about, adolescents and their parents are never risk free. I mean, adolescents always have some kind of problem as they're individuating and growing up, and separating themselves from the adults that have raised them, but it's made very, very extreme when children can't - young people can't - talk to their parents very well, or when they have more power than their parents.
This is one thing that we see, that the well-being of Indigenous communities, whether the measures are health, or in psychological health, or in physical health, or education performance, finding jobs and leading productive lives, and staying out of harm's way and so on, whatever measure we use, it's not a panacea, but retention of traditional languages, and an ability to articulate needs, these are language-related questions. When they're stronger, we know that these communities tend to be healthier and better connected to their traditions, and better able to adapt in the new circumstances they find themselves in.
STEVE GRIMWADE
Let's turn to your work, and around language policy, and particularly in areas of strife. You've noted that there are two kinds of language conflict relationships - fast acting and slow acting. Could you explain both to us?
JOSEPH LO BIANCO
Yeah, this comes - this is a generalisation, if you like, that comes from six or seven years of work I've been doing now in south-east Asia in conflict zones. So, it was a way of trying to communicate to the UN system that I was working for, and other aid and development agencies, a way to think about the link between language and conflict, because they tend to look at conflict in relation to religious differences, or socioeconomic inequality, and of course, all of these things are relevant, and there are many conflicts that are mostly about those things, but there's also a language factor in many conflicts, especially when you have multi-ethnic populations, large Indigenous communities, and societies that are trying to assimilate these people, often in an aggressive way.
Often, these people are on traditional lands, and the lands are being taken from them, or they're being used for development, so there's a lot of things that come together. There's no conflict that's ever just about one thing.
So, there's no mono-causal conflicts. They're all multi-causal, but language is a variable or a factor in many of these. Looking at it, especially in the three countries I worked in most - Myanmar, the south of Thailand, and Malaysia - it was very clear that language was there in different ways as a factor.
For example, children's failure in schooling because they were not taught in their mother tongues, because the school system represented, basically, an alien culture that the communities often reject, meant that children underperformed in school, they didn't learn basic literacy, their persistence rate - that is their continuation in schooling - was much lower than the average of the country.
For all these reasons, they tend to leave school early, have fewer skills and abilities that they can use in the marketplace. Many of them become unemployed, and the usual kinds of things that flow. They were available for radicalisation, they become themselves alienated and angry, and even if they don't do those things, they don't go the extreme path, the extremist path, they're at least not able to help their communities access skills, and knowledge, and opportunities beyond traditional life.
So, failure in schooling, which is a language-related thing - it's not just about language, but it has a very strong language factor, is what I call a slow acting language effect on conflict. Slow acting, because it takes generations.
Now, with immigrants, this is slightly different, but also similar. It's different in the sense that the first generation of immigrants often defer the aspiration of mobility onto their children, and their grandchildren. So, it's a similar dynamic, but slightly different in how it plays out. So, that's slow acting. It means that, through unequal literacy, inability to learn the dominant language of the society, and therefore be closed out of opportunities, with these ways of underperforming, there's a slow acting effect of language which can produce conflict.
The fast-acting effect is when language is used as a form of hate speech, or exclusion, or abuse of minority populations, and this happens quite a lot in situations of conflict. Leaders are often really not aware of the power of words. We find it - it happens in Australia a lot, and I find it very frustrating. People say, oh, those things are just words, or, you know, you shouldn't penalise words. I don't think we should penalise words either. As I was saying before, I think we need open opportunities for conversation as much as possible.
But we should also acknowledge that words are not just words. Words are powerful tools in the relationships with people. Most of our social relationships are in and through language. The things we say to each other. We write to each other, about each other. Especially when there's hateful language, this is very provocative of conflict.
So, we know - so, I call this a fast-acting effect. So, these two, and there are others, I'm only just talking about these two right now - these two, I think, were a useful way to organise the ideas, because when I talk to - and I did a lot of training sessions for UNESCO in Bangkok for policy officers all across the Asian region, and when we talked about these things, they wanted a simple way to get into the problem, because it sounds very technical otherwise.
A lot of people could get a grasp of this, and the examples that I used to explain it all, which were real-world examples, of course. So, that's what that meant.
STEVE GRIMWADE
Maybe as a precursor to finding out more about your work, could you give me a bit of background on this situation in Thailand, bordering on with Malaysia, and what the problem is at the moment?
JOSEPH LO BIANCO
Well, they're different in every case, of course. The situation in Thailand, where I've been working, has been in the south. There are three provinces in the southern part of Thailand which borders Malaysia, and in those provinces, 80 per cent of the population speak a kind of Malay at home, called Patani Malay, and they don't speak Thai, the national language of Thailand, or Central Thai, the main variety of Thai that's used, and that is the official language of the school. But the overwhelming focus of the curriculum of the school and the delivery of government services, whether it was fisheries, or agriculture, or policing, or whatever it happens to be, is done in and through Thai. Written, standard, Central Thai.
So, for the great majority of the population, their communication with government and their interaction with people in the school is in a language they don't know. Then, there are problems compounding the relationships between the mainstream community and the local community, because the mainstream community's overwhelmingly Buddhist, and they are Muslim. There's an urban, largely Christian, Chinese population as well.
So - and these three areas are easily the poorest in the country, or among the poorest, and certainly the education performance is by far the lowest, and it's been really low level conflict for many years, from 1909 when these provinces were ceded to the King of Siam by the British government at the time, until 2004, when the low lying conflict became a hot conflict through some military interventions by the Thai forces, and a very serious conflict erupted with many, many thousands of people killed, including 200 teachers, and this is the area that involved education, and UNICEF, and they commissioned me to work there and help develop some curriculum initiatives and language teaching initiatives and other things, which we have done over this period of time.
In fact, Mahidol University, Royal University in Bangkok, was last year given a major award for one of the bilingual programs that they have been working on in one of these areas, and it's only six schools, but in those six schools, the children who learn in their mother tongue really outperform all other children by a long way, and learn Thai better. So, it's just proof of what we've been trying to do, that proper acknowledgement of the language of communities is actually not stoking secession. It does the opposite. It helps integrate populations better.
STEVE GRIMWADE
So, that is the purpose. That is the goal of your work in these areas?
JOSEPH LO BIANCO
Yeah. Conflict mitigation, we call it, or conflict reduction. I mean, there's a research element in all of this as well, but most of it's very practical work, aimed at trying to reduce conflict, to integrate communities better, to build social cohesion.
STEVE GRIMWADE
Working in conflict zones seems like a long way from the job of an academic. What's it been like on the path from research to intervention?
JOSEPH LO BIANCO
It's actually a very difficult transition, because the return home is always - there's always your own integration phase that you need to go through, because the contrast between the two settings is very extreme, and because you're a visitor to these environments, and an outsider, there are problems there as well, because outsiders actually have quite a few advantages in doing the kind of work I'm talking about. Because insiders are often not trusted by other insiders, and they have a history of involvement there, so they're known by other people, and they're not necessarily always neutral, and they've got interests. They're going to hang around.
So, an outsider does have some advantages, but you have the disadvantage of not having the intimate knowledge of the local setting that, no matter how much reading or research you do, and of course you prepare as much as humanly possible, you're never actually able to overcome the lack of historical knowledge that people locally have.
Then, when you come back, and you're involved in teaching and research, it's often a great joy and relief, because it's safer, and they're the things that academics like to do. We're involved in our areas because we're intimately interested in the subject area that we're focused on.
STEVE GRIMWADE
Over 20 years, or the decades you've been in this area, you cannot be able to be multilingual in all the languages in all the countries you work in. So, what's the particular skill that you bring? Is it a skill of being able to train those on the ground to build the bridges?
JOSEPH LO BIANCO
Well, I do - my main method for working is what I call a facilitated dialogue, and we - I mean, I've done research and consultancies in a lot of other areas, but the facilitated dialogue in these conflict areas is the main method. That's something - that's a process of structured debate that we do over intensive, short periods of time, and then we repeat every couple of months, and we do that with people who have radically different opinions from each other.
Sometimes they're actual victims of other people's violence, so there are many elements to this, psychological elements. There are elements of dealing with reconciliation, promoting reconciliation. There are elements to do with people just reading research together, or producing research together. I don't mean academic research studies, I mean studies that people do locally about problems and how we can get to them, such as - and we always start off with something that's achievable, and the aim is to get people working constructively and well on things that they can do together as a way of building trust and productive relationships, and then solving some local problems, and then going back to the place and building a deeper sense of collaboration.
Often, these problems are school-based, and education-specific, and language-focused.
STEVE GRIMWADE
When does it work, and when doesn't it? Where's that line? What do you need? What sort of level of faith and commitment, to find a solution?
JOSEPH LO BIANCO
Well, almost never is there enough funding to do these things with the regularity and depth that's required. We're always scrabbling for funds. UN agencies don't have huge amounts of money, so the rates that they pay are lower than you might get from a commercial consultancy, and whenever we do this work, there's very active involvement of local people, who I work with before doing these dialogues and after doing them, so they do continuing work while I'm not there, and all the preparation is done very deeply with them. They do a lot of the language mediation work, of course, which I can't do.
We do these multilingual lists, they're often done in six or seven languages, and they don't work - any number of things can make them not work. Sometimes, there was a lot of violence, and several of the participants were actually seriously embittered, and so didn't participate at all well, for reasons that were completely understandable. Sometimes they're jeopardised, or they're sabotaged by public officials, or military representatives. There's all sorts of ways in which things can be sabotaged, and that happens, and sometimes you just have to go through it with everyone knowing that it's an exercise in sabotage, because it's important not to give in to it. Then, we try and repeat it without the presence of those individuals on a later occasion.
It's very - so, and sometimes they don't work for a couple of the iterations, the first two dialogues we do, and then they break through on the third one, and that might be largely, usually because there just isn't enough trust between participants. Sometimes there isn't enough - you know, the research that we're dealing with might be Australian, or Canadian, or European, or Japanese, or Singaporean. It's not really applicable, or it's not regarded by local people as applicable, or we haven't had the time to adapt things enough, and we only find out locally that the conditions for doing something aren't there.
So, I've done nearly 45 of these. They often last five days, so they're very intensive. They all require a lot of lead-up and follow-up work, and we almost never have the funding to do that properly. So, there's often frustration about those.
STEVE GRIMWADE
What's the proudest change you've been a part of?
JOSEPH LO BIANCO
I think the most satisfying thing has been working intensively with Indigenous people and public officials when those people haven't, in the past, talked to each other, or wanted to talk to each other, and just seeing the progressive emergence of good relationships, or at least, sometimes, even friendships. I had a very senior person in one place who told me she had never talked to any Indigenous people in her own country, and actually postponed her retirement to continue working with us, because she could see that something significant was happening.
Of course, there were many times when nothing really positive happens, or doesn't appear to happen, and when we go back later, we see that actually, quite a few things are in place and going on. Anyone who looks at Myanmar in the news today and can see the extraordinary catastrophe going on there can see that there are many - you know, the depth and duration of the conflicts in that particular country are so great that what we're talking about is a drop in the ocean, really.
STEVE GRIMWADE
What would you recommend to up and coming researchers?
JOSEPH LO BIANCO
Well, I think the single most important thing I would suggest is to always imagine a wider audience for the work that we do, because of course, we do think about journals that we need to publish in, and whether they're prestige journals or less prestige journals. We think about the reception of the academic work we do, and that means thinking about methodology and making things rigorous, because they have to be comparable and defensible. All of that's really important, because we're academics, and these things are critically important.
But we should devote space and time to audiences beyond other academics, and very importantly for practical application. I'm very committed to that, it's been a large part of my career, but I think it should be the case for everybody, because in the end, we are employees of the society. We're part of the same commonwealth as everybody else. We also send children to school, and we're citizens as well as academics. We're not removed from living in the society.
I think that this, really, it has to be said, isn't always present in how people think about the research that they want to do, and why they want to do it, the topics that they choose, how they go about doing it, and even if it is not present in that part of their work, it should at least be present in what they do with it after it's produced, because that's a different phase of the generation of knowledge, about how we talk about it, how we present it in the world, what we do with it. That will often mean adapting it, changing it a lot, and that's fine too.
STEVE GRIMWADE
You'll have to forgive me this question. I've travelled reasonably widely, but I'm hopelessly mostly monolingual. However, I forgive myself that, and I forgive others like myself in Australia who don't have a second or third language. I've only successfully learned a language when I've been embedded, and immersed, and lived overseas. How much of a cop-out is this, being that our relative isolation from other countries in Australia gives us that excuse to be monolingual?
JOSEPH LO BIANCO
Oh, I'd say it's a big cop-out. I'm not talking about you specifically.
STEVE GRIMWADE
Thanks a lot, that's fine.
JOSEPH LO BIANCO
But I think it's a big cop-out. If it was once true, and it probably was relatively true once, even though traditional Aboriginal Australia was one of the most multilingual places on Earth, it's certainly not true now, and never will be again in the future. I mean, we're connected instantly with all of the rest of the world through various devices. People travel regularly, our economy is interconnected with the Asian region, our origins are from all parts - well, the Asian region and beyond. Our origins are from everywhere. People travel, and connect with other people, marry them and whatever, have relationships with them, from all over the world. The interaction that young people today, and future generations are going to have is hardly ever going to be limited just with the domestic community that they're part of now.
So - and language is an important part of this. Of course, English is a very powerful presence in the world, and very strongly so in Asia, but that's why - I don't think that's an impediment to language study, or a reason against it, because the main reason we should study languages is not economic need. I think there is an economic need to do it, but I think the main reason should be about the access it gives us to other people's ways of viewing the world, and their experiences.
Language is the perfect instrument for doing that. You enter into those relationships. You can study about these things in English. I could study, as I have, say, the history of Burma, Myanmar, and I know that as an outsider, but if I knew Burmese really well, and I've studied it enough to understand some things and to communicate very basically, I have to enter into the assumptions that people make about life, the things that they normalise.
I mean, knowing a language is a different way of being inside another culture. It's being inside as a part-insider. Language gives you that. So, if you had continued with your Spanish, you would find that, apart from the fact it's a very good choice of language, a very large number of countries, 25 where Spanish is an official language, you have to normalise their view of how the world works to use it.
In Spanish, you make a distinction between inside corners and outside corners. In English, you don't make this distinction. This is a tiny and possibly trivial example, but languages are full of differences of this kind. They're differences of meaning, they're not just differences of communication.
STEVE GRIMWADE
Finally, when we hear another language, what's the first thing you'd like us to think about?
JOSEPH LO BIANCO
Well, if we're on public transport in Australia, we shouldn't think that that person is saying something negative about me. Anyone who's an immigrant, or of immigrant origin, has had the experience of speaking to their mother on the phone, and having someone next to them think that and tell them off.
When we hear another language, we should be just interested in it, try and imagine how it's connected to other languages we know, how it might work. I mean, a speaker might not want us to be intruding in their conversation, but languages are just interesting like that in that they're the most intimate connection between people that we have.
The first thing that parents do when a baby is born is talk to it, and a baby can't talk back. So, from the instant a baby is born, we're communicating to the child that speaking, language, is one of the most fundamental bonds of humans. So, from the minute we're born, we're socialising children into this normality of communication, and I think when we hear other languages, we have to hear the common human experience that everyone has been through, exactly the same experience as us.
STEVE GRIMWADE
Beautiful. Thanks for your time.
JOSEPH LO BIANCO
You're welcome.
CHRIS HATZIS
Thanks to Joseph Lo Bianco, Chair in Language and Literacy Education, Melbourne Graduate School of Education at the University of Melbourne. And thanks to our reporter Steve Grimwade.
Eavesdrop on Experts - stories of inspiration and insights - was made possible by the University of Melbourne.
This episode was recorded on Sept 14, 2017.
You'll find a full transcript on the Pursuit website. Audio engineering by Gavin Nebauer. Co-production by Claudia Hooper.
Visit our sister podcast Up Close which features in-depth and long-form conversations with seasoned researchers across many fields. Check out the rest of the amazing content on the Pursuit website. And if you're listening to this on iTunes, drop us a little review. I'm Chris Hatzis, producer and editor. Join us again next time for another Eavesdrop on Experts.
The best mechanisms for change are debate, dialogue and discourse and yet this is something we struggle to do. Professor Joseph Lo Bianco says we need to explore new models for public discussion that don't silence controversial words, opinions and views.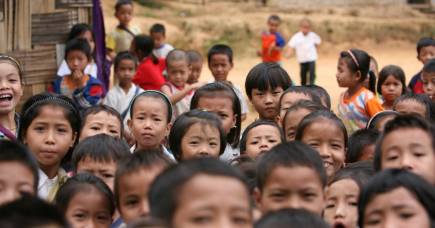 Coming from an Italian migrant family, Professor Lo Bianco experienced first-hand the kind of discrimination and hostility that exists in situations where distrust and fear of the Other is rife. Whilst Australia has, thankfully, moved forwards from the time when the public use of languages other than English were looked down upon, prejudices still exist and need to be combatted.
Professor Lo Bianco reflects on his work in South East Asia, where he facilitates dialogue in some of the most challenging and seemingly intractable of violent conflicts. He shares how important it is to protect Indigenous languages and ensure mother-tongue education opportunities exist.
Episode recorded: 14 September 2017
Producers: Dr Andi Horvath and Chris Hatzis
Audio engineer: Gavin Nebauer
Editor: Chris Hatzis
Production assistant: Claudia Hooper
Banner image: Pixabay
Subscribe to Eavesdrop on Experts through iTunes, SoundCloud or RSS.