5 must-see films at MIFF this weekend
Now in its 67th year, the Melbourne International Film Festival is Australia's leading film festival, and one of the oldest in the world
At this year's Melbourne International Film Festival, affectionately known as MIFF, almost 400 films - including cutting-edge cinema, international hits, documentaries and shorts - from Australian and international filmmakers are here in Melbourne for your enjoyment.
MIFF has been continuously running since 1952, making it one of the world's oldest film festivals, alongside Cannes and Berlin.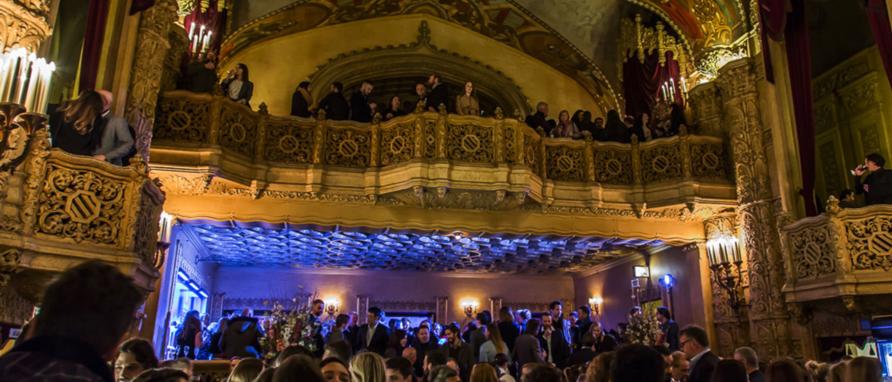 As we head into the weekend, Screen Studies Lecturer Dr Wendy Haslem gives us her top 5 films to guide you through the last week of film-filled festivities.
1. Shoplifters/Manbiki kazoku (Hirokazu Kore-eda, 2018)
Kore-eda's films are sublime.
On the surface they appear to be slightly distant observations of characters' everyday lives, showing their daily routines and interactions. But Kore-eda's films use the detail of these routines to explore complex and sensitive topics.
Like Yasujiro Ozu's films, Kore-ada creates poetic narratives that are paced to provide time for contemplation.
The Japanese director came to prominence in 1998 with his film After Life/Wandafuru Raifu, a film that set its characters in a waiting room somewhere between life and death, where they are required to select a memory of their lives to define them and to keep for eternity.
His 2009 film Air Doll/Kûki ningyô is the story of an inflatable doll who comes to life and begins to experience what it is to live, to touch, to experience motion and to fall in love.
Kore-eda's thirteenth feature Shoplifters promises an exploration of differing generations of a family who work part time but don't earn quite enough money to survive. This narrative explores the other side of contemporary consumerist culture.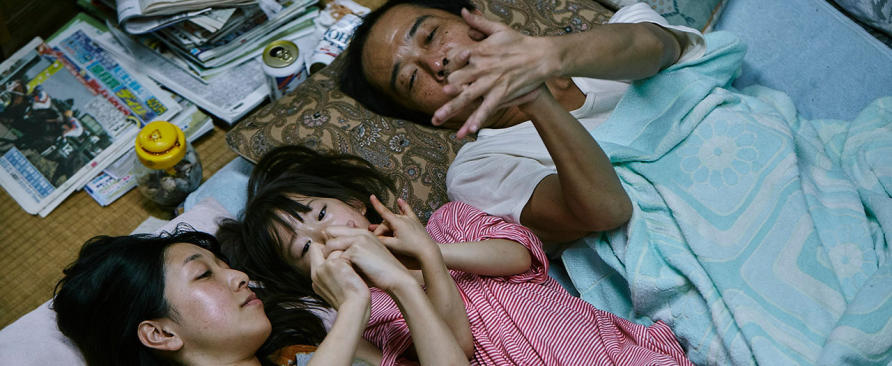 Even when dealing with difficult issues that emerge from social stratification, exclusion, or even loss, Kore-eda's cinema does so poetically, with sensitivity and not without hope.
2. Virtual Reality – Crow: The Legend, Chapter 1 (ERIC Darnell, 2017)
I am on the waiting list to see Crow: The Legend, Chapter 1 by Eric Darnell.
Darnell is best known for co-directing Antz from 1998 and the fabulous Madagascar animations. Darnell is also the co-founder of Baobab Studios where he directed the 1950s retro-styled virtual reality (VR) animation, Invasion! for MIFF 2016.
His latest VR creation is inspired by Native American mythology, and creates a metaphor for the contemporary climate crisis.
The plot description reveals that in an effort to end a long winter, the Rainbow Crow consults the Great Sky Spirit who provides the gift of fire. In the process of delivering the fire, the crow's plumage becomes scorched black.
However, residual traces of this mythology are evident in the original, iridescent colours that are revealed as they are reflected by sunlight.
This VR project emerges as a collaboration between Baobab Studios and the Oglala Lakota woman and storyteller, Sarah Eagle Heart, CEO of Native Americans in Philanthropy. It stars the voices of John Legend, Oprah Winfrey and Sarah Eagle Heart herself as Luna, the moon.
3. Virtual Reality – Storm (Prototype) (BEN Andrews, 2018)
Another virtual reality experience that I am excited about is Ben Andrews's Storm (prototype).
Collaborating with his producer, Emma Roberts, Andrews creates the most captivating and exquisite mixed-reality installations that envelop participants in new, visual and sensory worlds. His creative work extends the possibilities of virtual reality beyond the visual.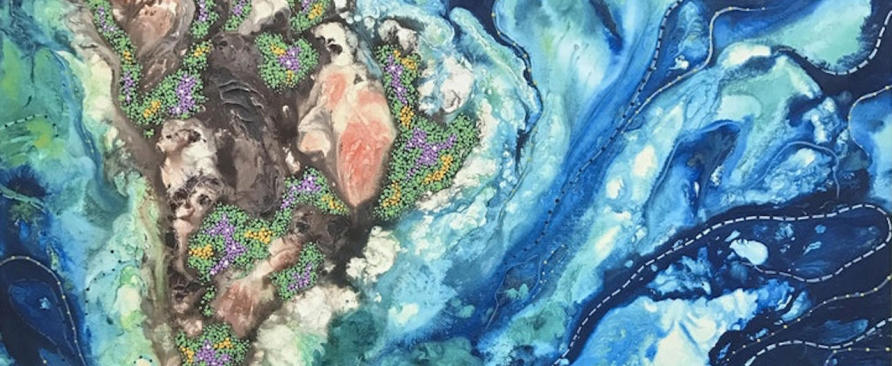 This is an interactive experience so I anticipate that Storm will transport us up in the sky, soaring amongst the clouds and hopefully avoiding the lightning bolts. Ben Andrews's creative work builds upon his research into contemporary screen cultures as a PhD candidate in the Faculty of Arts and the Victorian College of Art and Music. It is wonderful to see the prototype for Storm on the MIFF program.
In previous years MIFF's program has included the most magical virtual reality experiences. In 2016, we were thrilled to be able to include VRtov's Turning Forest directed by Oscar Raby, and Invasion! in the final week of our first year subject, Introduction to Screen Studies.
Students had an opportunity to experience VR (some for the first time), and Ben Andrews provided direct insight into this new style of creative screen production in a lecture that explored the role of VR in the cinema of the future.
4. The Women (George Cukor, 1939)
The Women is part of MIFF's Fashion X Cinema program.
This film is based on Clare Boothe Luce's 1936 stage play. The Women transfers this to film with its all-star female cast that includes Joan Crawford, Rosalind Russell, Joan Fontaine, Norma Shearer and Paulette Goddard.
The film begins with a disconcerting black-and-white credit sequence that uses an iris to frame animals that dissolve into images of the characters themselves. Later, the black-and-white aesthetic transitions into technicolor as Adrian's latest collection is shown in the fashion parade sequence.
The 'adventure into fashion land' features one particular observer who knits and chews gum whilst being invited to "study the follow of the new line as it responds to the ever changing flow of the female form divine".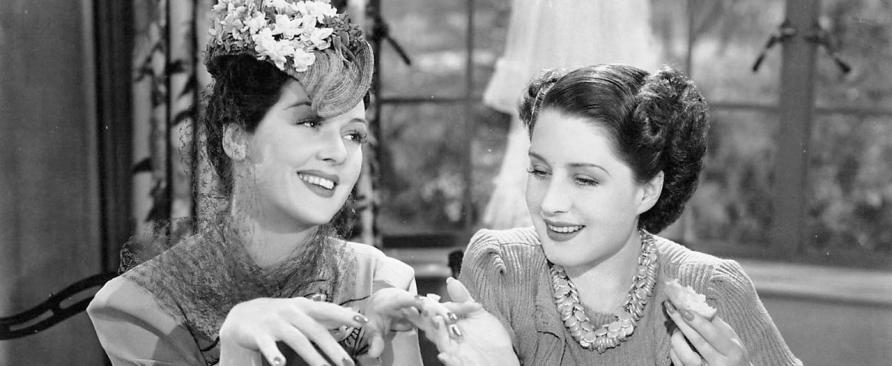 Actress Sibyl Harris, who is uncredited in this role as host, announces, "lumière, musique" to herald the most spectacular montage of costume design that highlights line and flow (as promised). The sequence situates its models on rotating sets that include a tennis court, the beach, the countryside for a picnic and a trip to the zoo featuring live monkeys.

The layers of performance are doubled as a new audience rises, some of whom walk towards the camera to display their own costume. This is a sophisticated illusion, one that is hyper-conscious of its own construction and of the role of spectacle in the cinema.
It is also a wonderful example of experimentation with the use of technicolor early in the history of Hollywood cinema.
5. Kusama: Infinity (Heather Lenz, 2018)
In Kusama: Infinity Yayoi Kusama tells us that: "My mother told me that I was not allowed to paint... that one day I would have to marry someone from a rich family and become a housewife".
But this did not dissuade Kusama, who left her home in Japan to make her career as an artist in New York in the 1960s. Kusama is best known for the vivid design of the worlds she creates. Just last year, visitors to the National Gallery of Victoria were able to visit and contribute to Kusama's installation, Flower Obsession (2016-2017).
Inside these worlds, fantastic illusions of spatial infinity diminish perspective. Kusama talks about the ways that her painting escapes the frame: "When I was drawing the pattern would expand outside of the canvas to fill the floor and wall. So when I looked far away, I would see a hallucination and I would get surrounded by that vision".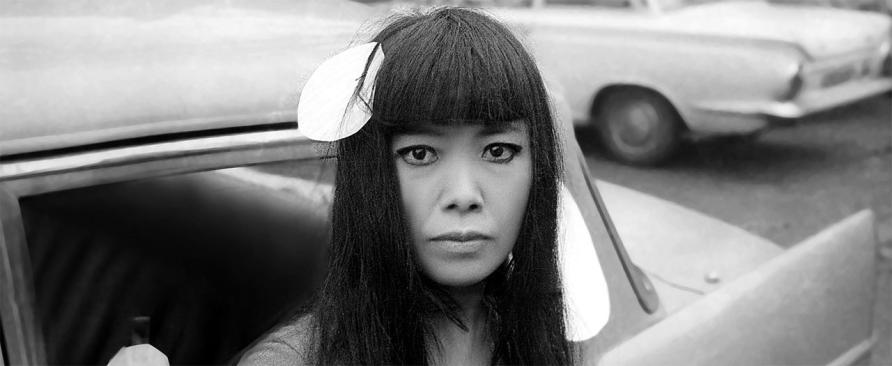 Kusama's artwork surrounds its viewers by a similar hallucination/vision.
Shot over more than 10 years, Kusama: Infinity was directed by Heather Lenz who also wrote, produced and edited the film. A preview shows Lenz using coloured archival images of New York, with some shots marked by playfully moving dots that are usually seen on stock footage.
Here the visual style mirrors the dots that are characteristic of Kusama's infinity worlds. Kusama defied the wishes of her family and became a prolific and highly regarded environmental artist.
Kusama: Infinity documents the rise of this prolific artist and follows her negotiation of a 1960s culture that envisaged artists as male and white. It gives priority to the vision of Kusama, who now at 80 years of age, continues to create art in her studio in Tokyo.
The current Learning Partnership between the Faculty of Arts and the Melbourne International Film Festival began 15 years ago as a request for work experience for graduating students. Across that time, this partnership has provided staff, current students and graduates with a range of engagement and employment opportunities.
This year the partnership includes priority internships, guest lectures and academic participation in festival talks and Q&As.
Banner image: Still from Crow: The Legend, Chapter 1. Directed by Eric Darnell/ Supplied