50 words in Australian Indigenous languages
A new online resource – the 50 Words Project – makes words from local Indigenous languages available for every Australian to hear and learn
Have you ever been driving through the vast Australian landscape and stopped to think 'how would I say hello in the local Indigenous language'? Or seen a kangaroo and asked yourself what the local word for it is?
Well, in Manyjilyjarra – spoken in northwest Western Australia – hello is 'wanyjalpa'. And the word for grey kangaroo is 'kurengi' in Mathi Mathi spoken in the southern Murray Basin.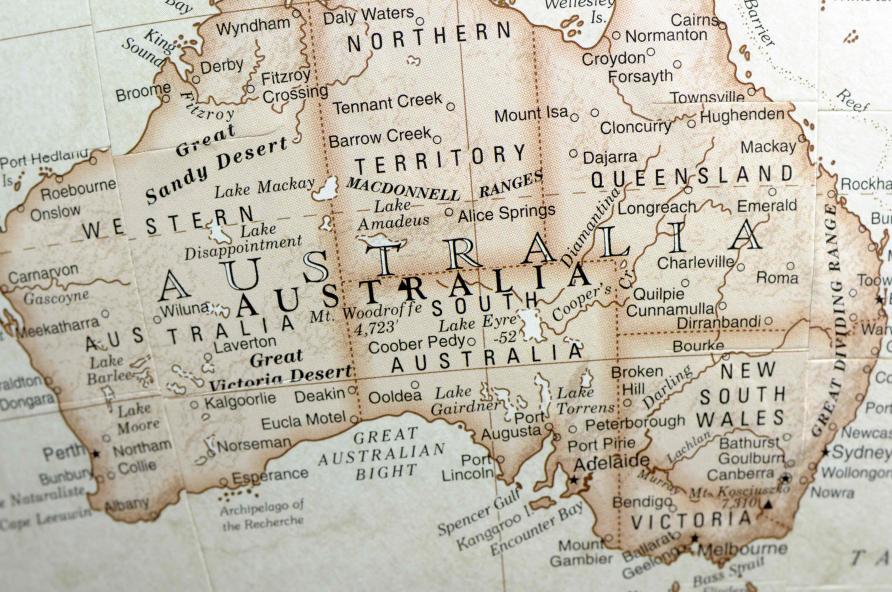 If you know that there are many Indigenous languages, then you are better informed than most Australians. Unfortunately, many Australians in 2020 still believe that there is just one Aboriginal language and have no idea about the linguistic diversity that exists across the country.
On a drive from Melbourne to Sydney you will travel through ten different language groups. And the same number between Melbourne and Adelaide.
Ideally, a tourist guide covering your route could tell you key words in each language, much as it would if you were driving through Europe and needed to know words in French, Italian, German, or Spanish.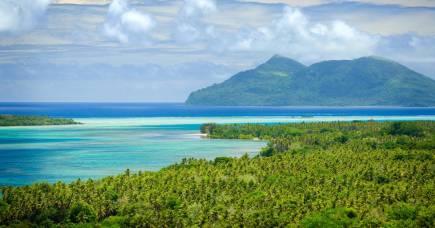 Think how easily many of us can recall simple greetings in these European languages. Now the same could be true for the languages of our own country, the languages of the First Nation.
Australian Indigenous languages through time
Before the First Fleet arrived on Australia's shores in 1788, the First Peoples of this country spoke a multitude of languages.
At the time of European settlement, there were hundreds of Indigenous languages, perhaps as many as 800, depending on how you divide languages and dialects.
But by 2016, just over 150 were reported in the census as being actively spoken at home. And only 13 of those were still being spoken by children.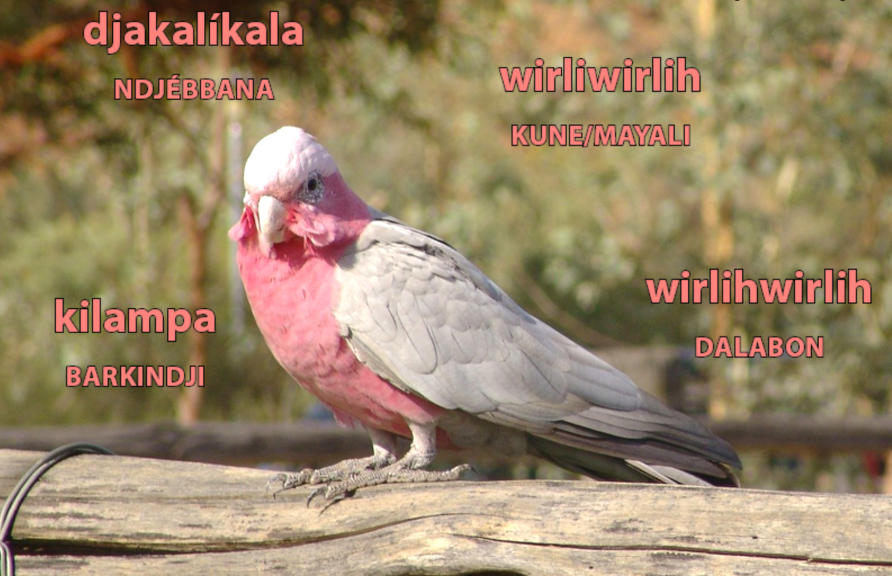 But, how can you hear these languages today?
The best way would be to ask a speaker and find out something about the language from them directly. But speakers aren't always available, so we have compiled a resource that allows anyone to hear words spoken in their local Indigenous Australian language.
Crucially, these words have been provided with speakers' permission to make them available for others to hear and learn.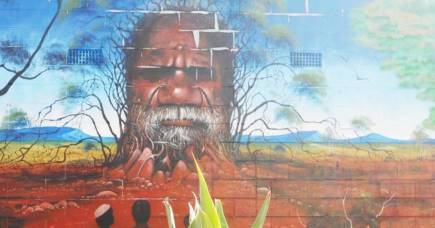 The 50 Words Project
Our website, the 50 Words Project, was launched in July 2019. For each language you can hear the words spoken via a map that shows the general location of the language. The online map now showcases words from 64 languages across Australia, with further languages being added regularly as more communities around Australia become involved.
The map also displays language names, and that, in itself, can be new information for many viewers who don't yet realise how many languages are spread across the continent.
You can also set the map to 'play all' – it will then play and show each word in each language, ideal for a public display.
The initial idea for the project came out of discussions with University of Melbourne Provost Professor Marcia Langton and Jeanie Bell, a Yaggera and Dulingbara linguist, and it is part of our role as academic linguists to support the ongoing use of Australian Indigenous languages and enable as many people as possible to appreciate the diversity and nature of these languages.
Community involvement is vital in the creation of these resources. To this end, we have partnered with several language centres around Australia to arrange in-community recordings and to support community-led language documentation.
How many words are there in Aboriginal languages?
Australian Aboriginal languages have the same number of words as other languages.
The most comprehensive dictionary produced so far is for the Warlpiri language northwest of Alice Springs and includes over 10,000 entries, but most dictionaries of previously unwritten languages would include between 3,000 and 5,000 words.
If we assume there are around 800 Indigenous Australian languages, each with a vocabulary of around 10,000 words – then Australia has a wealth of eight million words across the whole country.
We chose to focus on just 50 words, in part to make it easy to record them, but also because even just 50 words can reveal a lot about differences and connections between languages.
For example, seeing the words on a map shows that some are the same or similar in neighbouring languages, much as a map of European words would show that 'hand' is the same in German, Dutch, and English, while the equivalent word, 'main' in French, is similar to 'mano' in Italian and Spanish, or 'mão' in Portuguese.
Listening to the recording while reading the text overcomes the problem of learning how to read Indigenous languages. For many languages, we also provide a recording of the language name so that users can learn how to pronounce it.
Language and culture
Learning more about the languages of Indigenous Australia also provides significant insights into culture, as many important aspects of local culture are coded into languages.
For example, in Miriwoong, the language of Kununurra in Western Australia, there are different words for maternal and paternal grandparents. Knowing that this difference is encoded in the language helps us to understand the importance of marking kinship ties within that community.
Creating a resource for people to learn and appreciate the diversity of our Indigenous languages is important for both speakers of these languages and for the general public.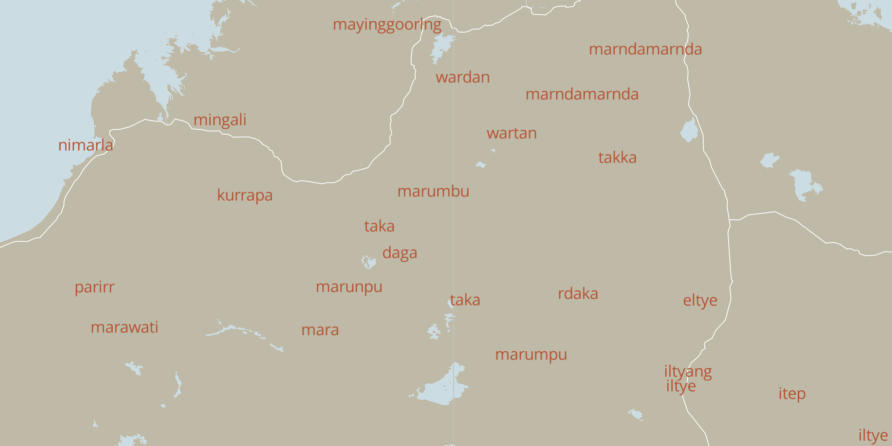 Bangerang man Kobe Atkinson, who along with the Bangerang Nation Language Circle, was among the first contributors to the 50 Words Project.
"Our Community is in a Language revival stage and the 50 Words Project provides a platform for our Language to be recorded and provides the opportunity for our own Community to hear and learn their Language," he says.
Cheryl Leavy, a Kooma woman from south west Queensland, says projects like this "make the sky clear" for more people working on their language. "Ngana wandun yimba gurrangurru, yidha bandarda dhanalala nganagu." [We must always hear/listen/think about all of our people and make the sky clear for everyone]," she says.
Allyra Murray is a Nyangumarta, Yorta Yorta, and Torres Strait Islander woman and the Project Officer for the Research Unit for Indigenous Language – the team behind the project.
"The diversity of our community is really rich, and while on one side of my family we have fluent speakers, on the other we are working to revitalise language… It is a deeply special feeling knowing my younger siblings and family can go to the 50 Words website, listen to the audio and feel strength and connection from hearing the language of our people.
"No matter where we are living, we can use and share our languages," Allyra says.
Here at the Research Unit for Indigenous Language, we have a wealth of skills in language documentation, community consultation, dictionary making, transcription of media, scripting and data management – all of which contributed to building the 50 Words Project.
We provide detailed instructions for recording the words to those taking part, and we archive the recordings for future use in the Pacific And Regional Archive for Digital Sources in Endangered Cultures (PARADISEC). We also ensured that the development of the site (by Marco La Rosa) used code that is freely available for anyone who wants to build a similar site for other places.
So the next time you travel through Australia, and as we open up state borders following COVID-19 restrictions, take the time to learn a few words in the local languages along the way.
The 50 Words Project is made possible with support of the University of Melbourne and with a bequest from the Leary Trust.
Banner: 50 Words Project