A corrupt contest - how sport is fighting the fixers
A cocktail of organised crime and corruption is continuing to infiltrate sport at the highest levels
"I was under direct orders from Chris Cairns to get involved in fixing."
This explosive allegation from former New Zealand cricketer Lou Vincent against Cairns, a former Black Caps captain, comes as the latter fights a perjury charge in a London court.
Cairns has been accused of lying under oath in a 2012 libel case in which he successfully sued Indian Premier League (IPL) founder Lalit Modi, who had accused him of match fixing on Twitter.
Vincent himself is serving a lifetime ban from all forms of cricket following his admission to fixing matches, including taking payments for underperforming in certain games, allegedly at the directive of Cairns.
The trial comes as fresh allegations surface that FIFA executives had cut a secret deal to award the 2018 World Cup to Russia long before the official voting to award hosting rights had taken place.
On the brink of a summer packed with enough sport to satisfy the most die-hard fans, these incidents beg the question: is what the fan sees from the grandstand or on TV at home an uncorrupted performance from team or individual?
Increasingly, the answer is no, says Hayden Opie, Director of Studies of the Melbourne Sports Law program at the University of Melbourne.
Integrity is multifaceted. It is about honesty, it is playing by the rules, transparency, trustworthiness, not cheating, not stealing and fair play.
"Awareness of these issues in sport has been taken to a new level in recent years. For example, although athletes have taken drugs for a very long time and it is a problem that has been actively addressed for over 50 years from a regulatory perspective, today there is a degree of scientific planning and sophistication accompanying doping which is without precedent.
"Sports have responded to doping and match-fixing by establishing integrity systems including rules and investigation and enforcement mechanisms. If someone is abusing that system in a serious way, then it is an issue of corruption."
Senior legal counsel and head of integrity for Cricket Australia Iain Roy, who is also a Melbourne Law School alumnus, says integrity issues are a serious threat to Australian sport.
"Integrity issues in a general sense threaten Australian sports like cricket in many ways,'' Mr Roy says.
"In particular, through the stressful impact on individual athletes that result from being connected to an integrity issue, and through the loss of confidence in a sport by the community and commercial supporters of that sport.''
Mr Opie attributes, in part, the advent of online betting to the rise of gambling-related match fixing issues now receiving high-profile attention in professional sport.
He says this "manipulation" traverses sport at all levels, and is often linked to money laundering.
"Gambling has been seen as a way of laundering money, and we are seeing serious attempts to fix either a match or a particular part of a match – spot fixing," he says.
"It may not be top games but it might be games where the results are a foregone conclusion in a lesser league or lesser competition."
The lure of money
Melbourne Law Masters graduate Abantee Dutta was a research associate of the committee investigating allegations of betting and match fixing in the Indian Premier League, the sub-continent's billion-dollar cricketing showpiece.
She believes the lure of money and success often proves overwhelming for some athletes or officials, which can attract the attention of organised crime syndicates.
"A strategy used by crime syndicates has been to co-opt and 'groom' emerging players by their peers, who act as agents for organised crime syndicates to target such vulnerable players,'' she says.
"Emerging players are also seen to be systemically 'groomed' from an early stage by being pampered with gifts and money, and subsequently asked to throw a 'big' match as a favour. There is also evidence of coercive threats being used by organised crime groups on players to engage in spot fixing."
Mr Opie says this situation can breed an inescapable cycle of bribery for athletes and officials playing outside of the rules.
If that happens once, you can be bought again because they have something on you.
"The same if you use prohibited or recreational drugs. You need a supplier, and if they are linked to organised crime, you are suddenly in much deeper than you thought," he says.
Ms Dutta suggests the strategic implementation of a sustained and coordinated approach to counter the "deeply entrenched roots" of organised crime in sports such as cricket.
"At present, all investigations into match fixing and betting in cricket are isolated and scattered as a result of which sensitive data gets lost in navigating through conflicting laws of cricketing nations and bureaucratic channels," she says.
"Such lapses and in coordination at the international level is exploited by organised crime syndicates to leverage benefits. Scattered, preventive approaches seen to be adopted by nations such as Australia, India and England will not help prevent the efficiently organised transnational character of match fixing."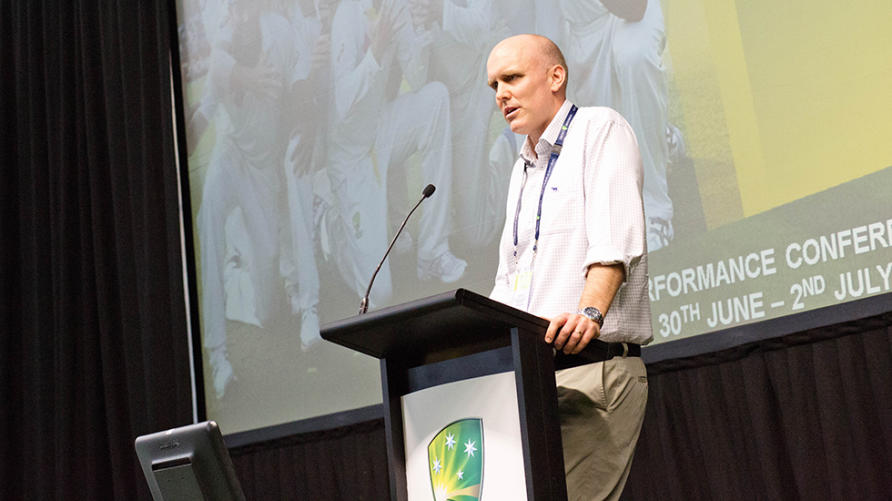 Cricket Australia established a dedicated integrity unit nearly two years ago, which Mr Roy says implements a prevention-first approach and ensures its policies, processes and systems are as robust as possible.
He believes educating those involved in professional sport is the key to reducing corruption at the highest level.
At least in the corruption space, the external agents can be very good at what they do, and it can be easy for young, naïve players to fall into sticky situations.
"Critically, CA is placing an emphasis on educating players and relevant support personnel and building a strong 'prevention culture' across all of elite Australian cricket," he says.
"The task of protecting the game against integrity risks cannot just sit with the integrity unit or CA, but is the responsibility of all in Australian cricket."
But corruption has infiltrated the upper echelons of administration, as seen in the FIFA scandal, where votes and hosting rights can potentially be bought for the right price.
"Corruption exists at an international level - some of the very large sports are awarding contracts for sponsorships and broadcasting rights, so it is in their commercial dealings. People are taking percentages to making sure contracts are awarded to the right people," Mr Opie says.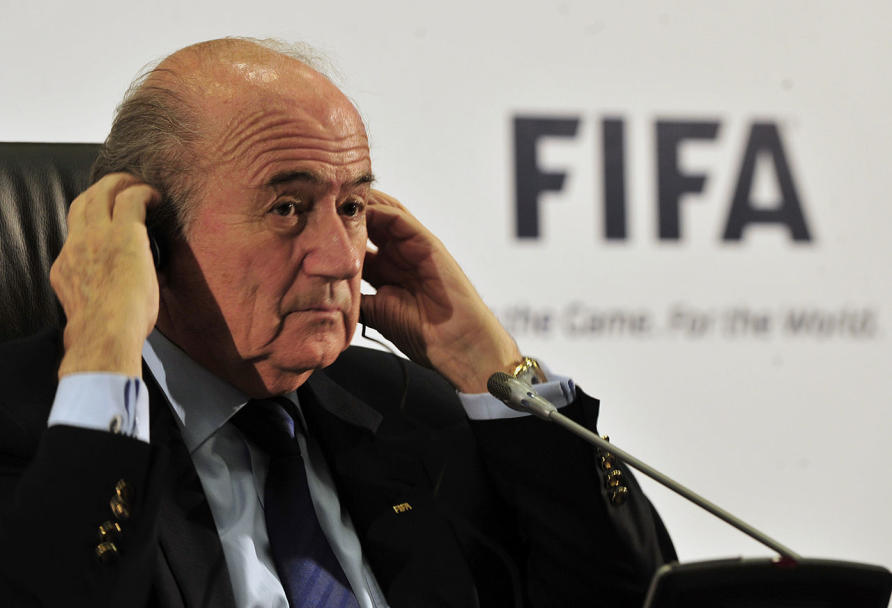 Australia is not immune from corruption and integrity issues. But Mr Opie says the problems abroad are far worse.
"Compared to elsewhere, the issues are not rampant. But we have got problems, and we have had problems."
He outlines incidents in Asia where Australians have been involved, and is pushing for more co-operation among Asia-Pacific nations to fight the growing problems.
Mr Opie points to an occasion in Thailand where Japanese referees were offered bribes to umpire a game favourably; Japan subsequently assisted Thailand in a bid to improve standards and remove this sort of behaviour.
"There is a desperate need for countries of the region to start looking at this very seriously in a cooperative manner, and there are linguistic, cultural and legal challenges in that. There is a lot of work ahead, and the challenge is so great because the sums of money are massive," he says.
Banner image: Chris Schmich