Alzheimer's disease during a pandemic
While COVID-19 has changed the way people with Alzheimer's disease can access care, it's also led to innovation and collaboration
Worldwide, dementia affects approximately 50 million people and is expected to increase to 152 million by 2050.
In Australia, there are approximately 459,000 people living with dementia, but in line with global trends, that number is likely to increase to 1,076,000 people by 2058 unless a major medical breakthrough is discovered.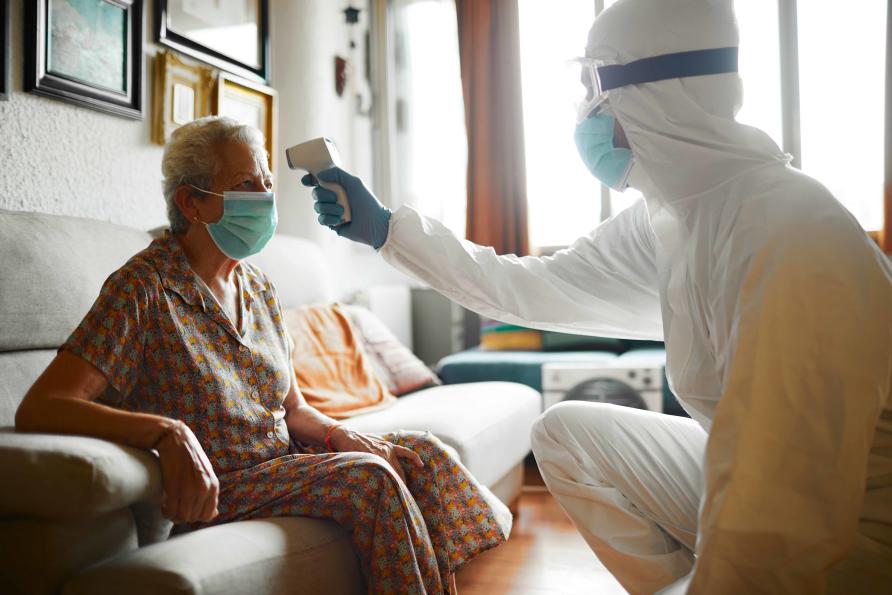 It's the second leading cause of death in Australia, and the leading cause of death in Australian women.
But what is the difference between dementia and Alzheimer's disease (AD)?
Dementia is a mostly irreversible condition caused by damage to the brain that significantly impairs its higher cognitive functions such as memory or judgement.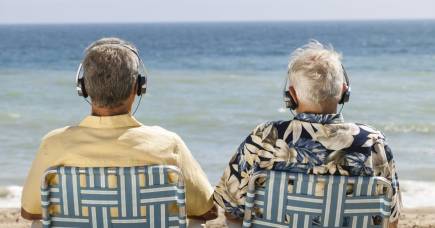 AD is the most common cause of dementia, representing about 70 per cent of cases in Australia.
Monday the 21st September marks World Alzheimer's Day. And for researchers working in the area of AD, like Director of the Melbourne Dementia Research Centre Professor Ashley Bush, Director of the Academic Unit for Psychiatry of Old Age Professor Nicola Lautenschlager and Geriatrician Dr Paul Yates, it's a chance to highlight the ongoing challenges of individuals, carers, families and healthcare professionals in the fight against this global disease.
For those people living with AD, social isolation is an everyday reality – one that has been made worse by the COVID-19 restrictions still affecting so many of us.
Researching AD
There are many contributing factors that impact on a person's risk of developing Alzheimer's disease, including age-related processes, as well as environmental, social and genetic factors.
But the exact cause of AD remains elusive.
However, research continues into the 'whys' and 'whats' of the disease.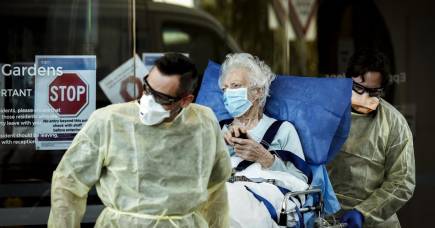 Research is advancing aimed at understanding the role brain iron accumulation has to play in AD. Inroads have also been made into understanding the pathological changes of AD and the impact this has on clinical outcomes.
The EXCEL study, which looks at the positive impact exercise can have on cognitive function and mental health in older adults with increased risk of AD, is now being delivered online, instead of face-to-face, to help minimise the risk of COVID-19.
The impact of COVID-19
The Lancet commission into dementia prevention, intervention and care 2020, recognises that low social contact is a potential modifiable risk factor in the prevention of dementia.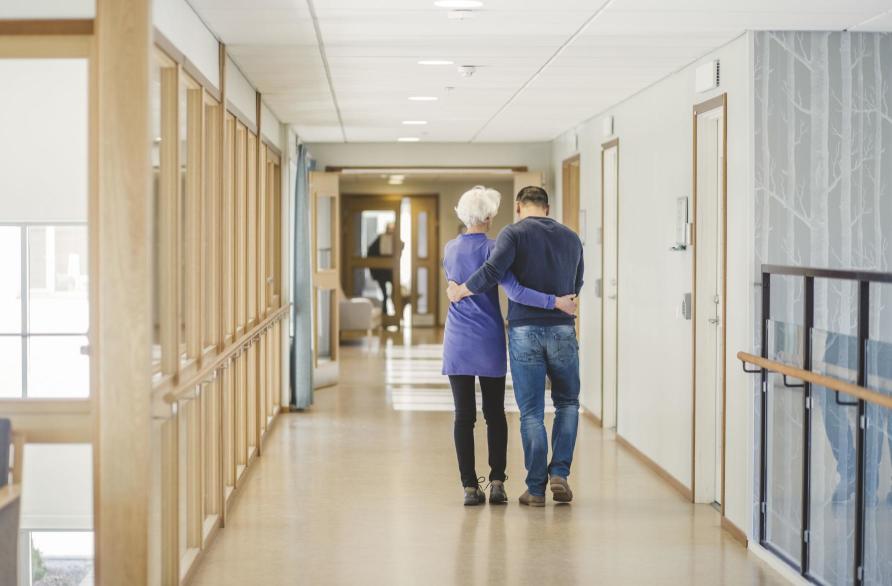 Social isolation can precipitate or exacerbate depressive and anxiety symptoms and can compound the effects of stress relating to the pandemic. This could potentially increase the risk of cognitive decline, or confusion and agitation, in people with AD.
A person with AD often relies on external supports and services either in residential aged care or at home.
The COVID-19 pandemic has had the effect of heightening the risk of potentially bringing the virus into a vulnerable person's aged care facility or home.
Routine care, including medical check-ups, for many have been altered or postponed, potentially leading to people presenting with more severe problems later on.
Caring for someone with AD
Social interaction for both a person living with AD and their carers during the COVID-19 pandemic is vital; many family members carry the biggest burden when it comes to caring for someone with AD.
Recognition of the long-term impacts of the pandemic on carers for people living with AD is still to be fully determined.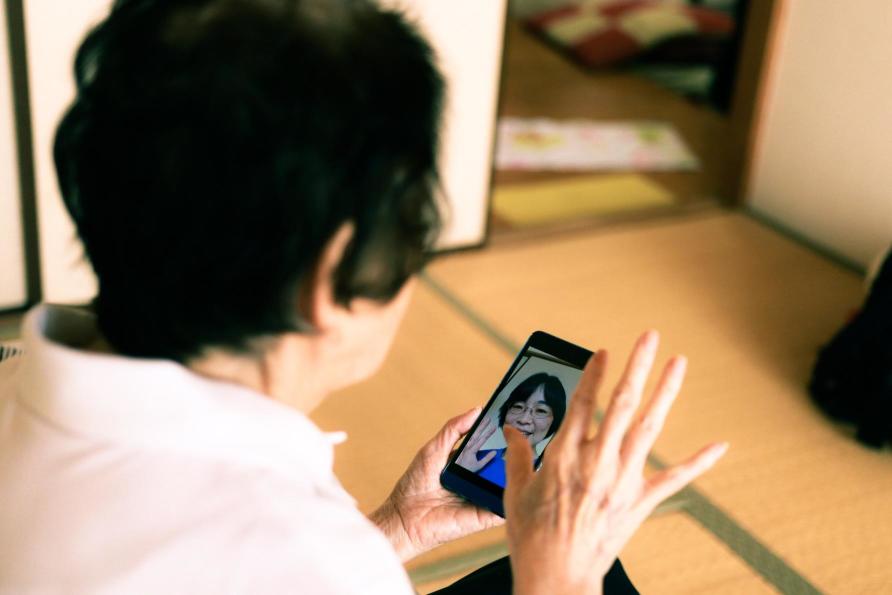 Judy McCahon, who is a consumer representative on the Melbourne Academic Centre for Health (MACH) Care of the Ageing Network believes there are "two patients" when the diagnosis of AD is made; both the patient and the carer.
Before her late partner of 40 years developed AD, he was "a very charismatic person - kind, highly intelligent and loving".
As his AD progressed, he became increasingly more frail, frightened, lost and, at times, violent.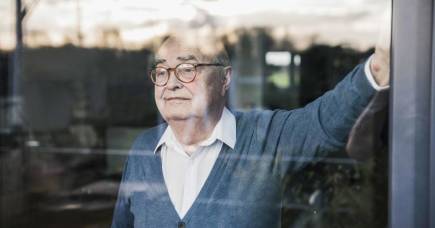 Judy describes the transition of watching her partner going from the man he was, to the man he was to become, as one of life's "most difficult adjustments."
She says strong support of carers during this time of social isolation is crucial, as it's likely to have "profound impacts to their physical and mental wellness."
"If you have family and friends – seek support from them. As a carer – you need to be prepared to talk."
AD during COVID-19
The current pandemic in Melbourne has presented many challenges for older people as well as health and aged care services. Professor Andrea Maier, Divisional Director of Medicine and Community Care at the Royal Melbourne Hospital and Chair of the MACH Care of the Ageing Network, agrees.
"The entire health care system is changing due to COVID-19, as such there is enormous momentum to provide care for patients in their homes and care facilities."
Care has also been delivered differently since the pandemic began, with a greater focus on virtual consultations. The continuum of care between GPs to tertiary healthcare services has been streamlined, building the foundation for the next generation of AD care.
This modernised delivery of health care ensures that every healthcare professional understands where in the healthcare journey their patients are.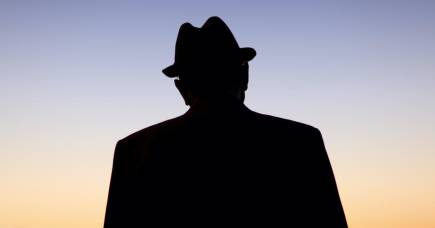 This is demonstrated by the collaboration of GPs and geriatricians at hospitals such as the Royal Melbourne and Austin Hospital's Residential InReach Service, where they're helping treat people affected by COVID-19 in residential aged care and the community.
Recently, the team helped a 103-year-old receive treatment for COVID-19 in her nursing home and she recovered very well.
All of these developments in clinical care and research contribute to improving and supporting quality of life of people living with AD and their carers.
If you need help, Dementia Australia and Dementia Support Australia are excellent resources for individuals and carers of people with Alzheimer's disease and dementia, providing telephone and online support, as well as management of people's changed behaviour during COVID-19 pandemic.
Banner: Shutterstock