Birth of the holiday road trip
The Easter break exodus across Australia reminds us of a time when the open road was king
The post war prosperity boom in Australia ushered in a whole new holiday destination – the open road.

In the ten years from 1946 and 1955 the number of registered vehicles on Australian roads surged, more than doubling from 852,384 to some 1.9 milllion.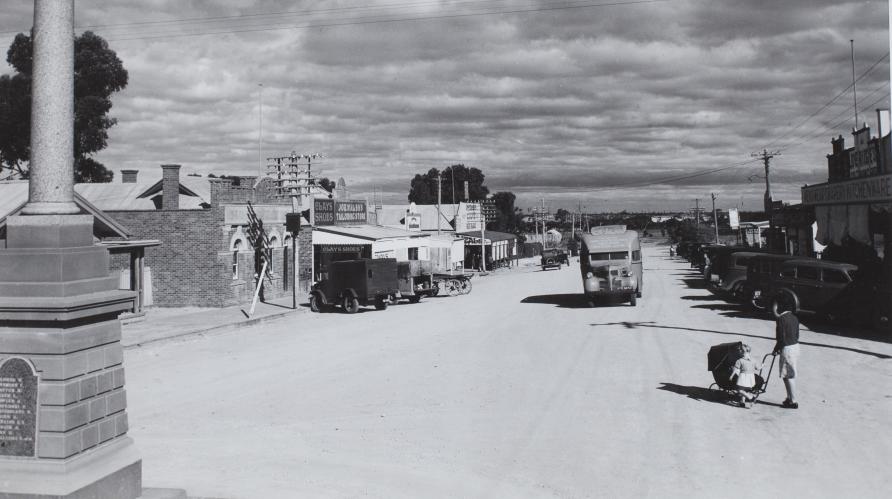 Almost at a stroke the Australian road trip holiday was born, opening up country destinations to tourists like never before, and this Easter will be no different as city dwellers jump in their sedans, hatches, people movers and 4WDs to escape into the country for a few days.
But the real trailblazers of the open road weren't holiday makers, but commercial travellers who criss-crossed the countryside first by horse-drawn vehicles, then by train and automobile, carrying samples of merchandise for display to shopkeepers. They represented one of the most mobile elements of the colonial workforce.
As early as 1880 they had their own representative body – The Commerical Travellers' Association (CTA) – promoting better employment conditions and on-road accommodation. The University of Melbourne Archives has now digitised over 1,000 photographs from the CTA's collection, providing a unique window on Australia when the road was king, selling to car owners the merits of regional Australia through scenes of holiday makers in idyllic settings.
Records in the CTA collection are dated 1877-1995 and comprise of administrative records (minutes, membership and correspondence), magazine publications (The Australian Traveller and its annual supplement Australia Today), photographs, artworks and objects.
The magazines publicised Australia and its commercial activities while showing the spectacular Australian landscape with the intention of attracting both immigrants and tourists from England. Beautifully illustrated, the magazine featured notable Australian artists including Norman Lindsay, Mervyn Napier Waller and C.W. Wood and photographers John Watt Beattie and Richard C. Strangman.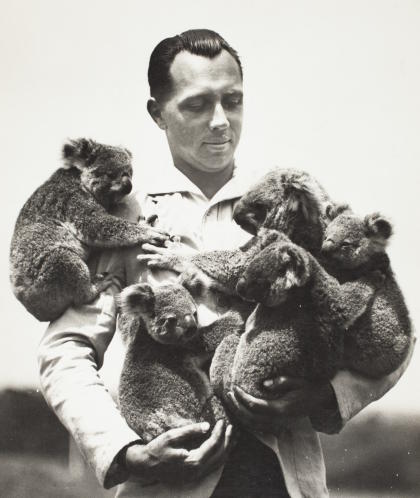 The collection includes a vast amount of supporting material in the production of these magazines including original artworks, photographs both published and rejected, printers proofs and printers blocks.
The University Digitisation Centre (UDC) recently digitised 1114 black and white photographs from this collection, all of which are now online. All photographs were catalogued by two student volunteers who captured the place and date for the majority and photographer where known.
The Commercial Travellers' Association collection is open access to all researchers, finding aids can be located on the UMA online catalogue and images can be viewed on the Digitised Items catalogue by using the search term Commercial Travellers' Association as well as using keyword search terms.
Banner Image: Vineyard near the coastal town of Brighton, South Australia, August 1936. Commercial Travellers' Association collection, University of Melbourne Archives, 1979.0162.02807